A Different Kind of Spanish Lessons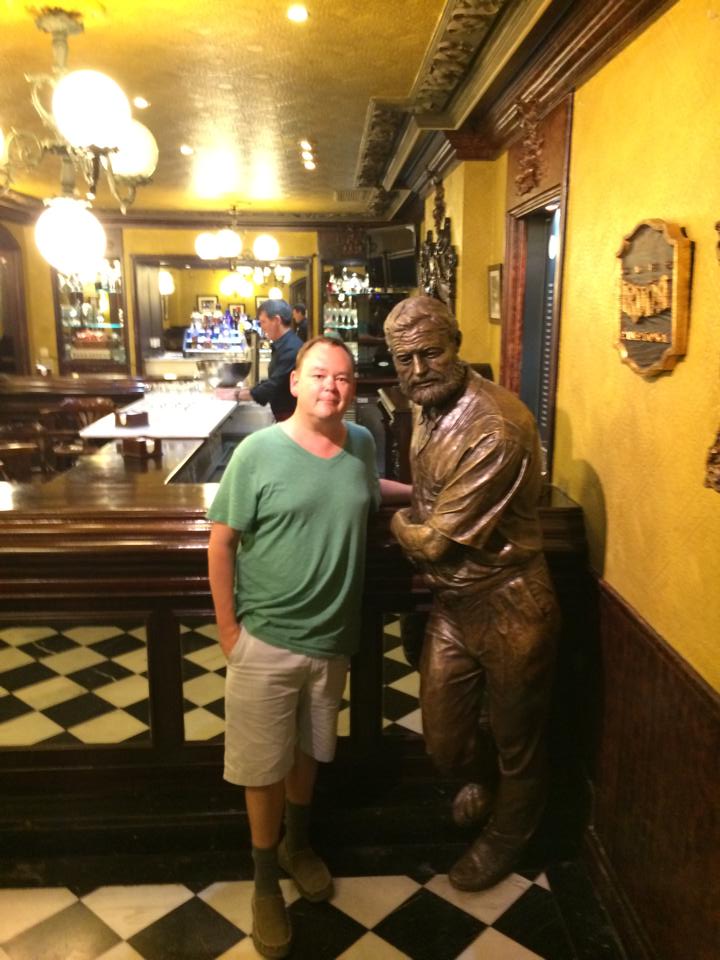 Being immersed in something can be a blissful state of complete absorption or it can be that scary feeling you might just be in a bit over your head. As the program adviser for the University of Idaho International Studies program, Kelli Schrand knows these feelings well as she prepares IS students – many of whom have never traveled outside the United States – for living abroad.
This summer, Kelli got to experience the thrill and challenge of living in another country when she received one of the university's Faculty/Staff International Development Award (FIDA) to study in Spain. Preference for the FIDA grants are given to faculty and staff who have limited experience living abroad. Kelli, like many of the students she advises, had no international travel experience. She and her husband, Brandon, who is a UI creative writing professor, found out about the program several years ago.
"Our friend Nancy Defoe did this about nine years ago, and it gave us the idea. So we've been looking at the possibility for a long time," she explains. "But the timing was never right."
The stars aligned this year when Brandon applied for a University Studies Abroad Consortium (USAC) opportunity to teach "Hemingway's Spain" at the Universidad del País Vasco in San Sebastián. After he was accepted, Kelli applied for the FIDA award to study Basque language and traditions at the same university.
USAC offers teaching opportunities in many countries, but Brandon says Spain was a great choice for a variety of reasons.
"I minored in Spanish in college, so I have some facility with the language. Second, I knew I wanted to teach a Hemingway course in one of the countries he was fond of and had traveled in, and Spain was perfect because his love of its culture and people was so intense. . . . Spain was the perfect place to teach and learn about Hemingway and his work."
Although he admits he has nearly read all of Hemingway's works, Brandon had not read his famous treatise on bullfighting, "Death in the Afternoon."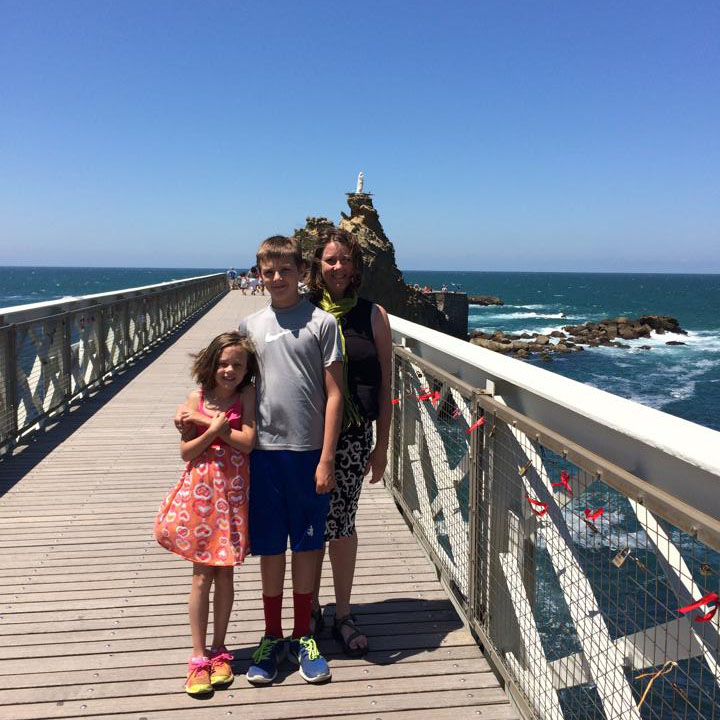 "How could I teach a class on Hemingway - in Spain of all places - and not teach "Death in the Afternoon."? Because it is an intimidating book – vast in its scope with an enormous glossary of highly specialized Spanish terms – I thought my students would be, well, bored by it. Secretly, I wondered if I would be bored by it," Brandon says.
"As it turns out, my students and I were astonished by the book. We actually learned about the spectacle of bullfighting and its history and, oddly enough, its beauty. Hemingway allowed me to see something I had once viewed as barbaric as a rich and complex art form."
While Brandon was teaching and Kelli was in class learning about Basque culture and customs, the Schrand's two children, Mason, 13, and Maddie, 8, had their own unique experiences.
"They really liked how the other kids played. They'd go off and get ice cream, go to the park or spend all day at the beach. We could give them lots of independence because it was such a welcoming community," Kelli says.
The siblings also joined their parents as they went on numerous cultural field trips. Among their outings they visited a Basque farmhouse dating back to the 1500s, as well as a hike from France into Spain through the Pyrenees Mountains.
"I think the best part about taking my family to Spain was the full immersion we experienced in the culture," Brandon says. "Learning the language, customs and rhythms of life was both challenging (in a good way) and rewarding. We made a lot of friends while we were there, and San Sebastián came to feel like home to us."
Kelli agrees. "It was wonderful to see how helpful other people from other cultures were and how hungry they were to introduce us to their culture, and now both Mason and Maddie say they'd want to study abroad when they go to college."
Kelli added that the experience has been life changing and will very beneficial in her day to day work at UI.
"It will help when talking to students and their parents – who can be a bit nervous – about what to expect when going abroad, and to let them know what the experience is all about. …. I also have a new understanding of international people when they come to the U.S."
Both say they would go back to San Sebastián in an instant, but they are also excited about all of the possibilities.
"There is so much of the world we want to see," Brandon explains. "And the good thing about Hemingway is that he was a world traveler. In addition to Spain, I could teach Hemingway in Italy, France, Cuba or Africa. As for which one, I think we're all kind of torn. Maybe Africa. Who knows?"