Academics
Physics is the scientific study of the nature and behavior of matter and energy. Physicists use the scientific method to develop theories and models to describe observed behavior.
Undergraduate Degrees
In the undergraduate program students develop general knowledge of the primary areas in physics. Students will learn to analyze physical phenomena using basic physical principles. They will acquire skills in basic logic and reasoning, mathematics and computation, problem solving, experimental technique, and oral and written communication.
Graduate Degree
Our graduate program deepens a student's understanding of theoretical and experimental physics. Students work with a professor to become an expert in a particular field. Students are given research projects to complete under the guidance of our professors.
Research Opportunities
Both undergraduate and graduate students typically perform research in our department. Research areas include condensed matter physics, theoretical nuclear physics, astronomy & planetary science, and biological physics.
A Free Graduate Degree?
Graduate students offered teaching assistant positions will have tuition waived and receive a monthly stipend
Student Highlight — Light on Titan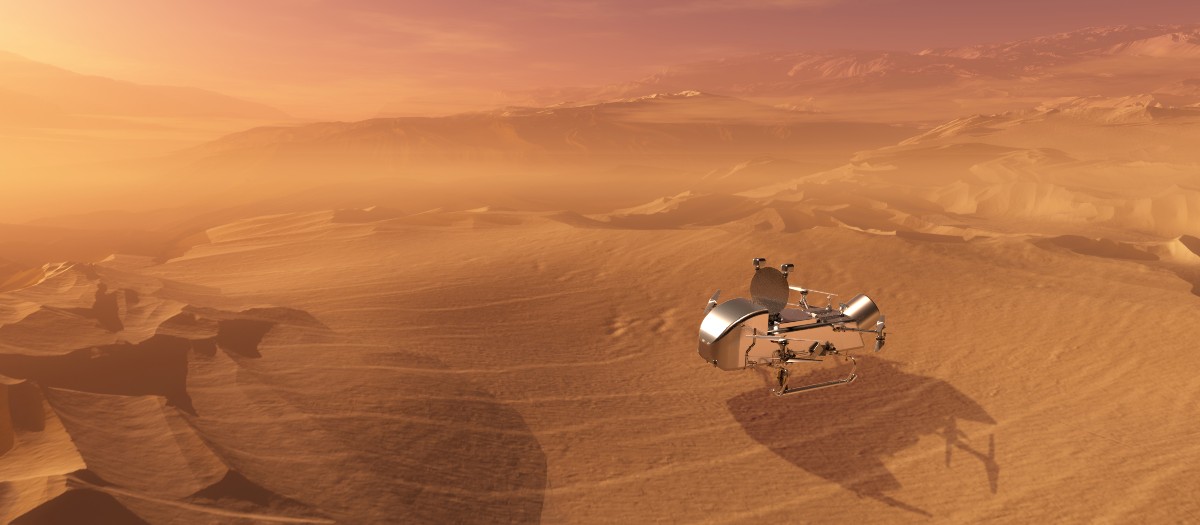 Anna Sage Ross-Browning is investigating the potential for life on Titan. While she's working to earn her master's, her current interdisciplinary research is estimating the amount of light available for photosynthesis on Saturn's largest moon.
Titan's surface is covered in an ice-encrusted ocean, and when meteors hit the ice, water fills in the impact craters. Ross-Browning is modeling how much light enters these pools and whether it is enough to allow for photosynthesis — or at least something similar to our terrestrial process. Her estimate is complicated by factors that could influence the amount of light entering the water — the refreezing rate, the amount of bubbles in the ice and the quantity of sediment blown into the crater liquid.
"It's interesting to think about what kind of life could live there. It's also scary because we only have a sample size of one — our planet," Ross-Browning said. "There aren't a lot of restrictions on what's possible. I'm always trying to stay realistic and not postulate about anything too crazy."
Her findings could impact the goals of Dragonfly, a NASA-funded mission to land a quadcopter on Titan in 2034. One of Ross-Browning's advisors, Professor Jason Barnes, is a deputy principal investigator on the team. Her other advisor is Erika Rader, an assistant professor of geology. Ross-Browning hopes to someday work for NASA, continuing to study astrobiology.