Graduate Students
Aly Bean
Advisor: Dr. Karen Humes
PhD Candidate in Geography
Aly's research focuses on the intersection of drought, water law, and policy making. Her interdisciplinary research has been recognized by the University of Idaho, in 2018, when she won first place at the Innovation Showcase for Graduate Research. Aly completed a graduate internship with NASA Langley on climate change adaptation and mitigation and continued her scholarship through a NSF Fellowship as a visiting scholar on climate change impacts, an EPSCoR Research Assistant on societal vulnerability to natural hazards, and currently as a USGS funded Research Assistant on vulnerability to Idaho's dairy industry as a result of climate change.
Travis Cowles
Advisor: Jeff Hicke
Ph.D. Candidate

PhD student in Geography. Travis' research focuses on identifying forest disturbances using remotely sensed imagery with a primary focus on "natural" disturbance agents such as bark beetles. To explore the cascading impacts of these forest disturbances, Travis' work then explores how these disturbances effect ecosystem services such as water quality and quantity, and nutrient storage and release.
See Travis' website >
Karen Heeter
Advisor: Grant Harley
Ph.D. Student in Geography
I am a dendrochronologist with background in botany, forestry, and ecology. My work at the Idaho Tree Ring Lab primarily involves climate reconstruction, fire history, and dendroecology of southern Utah and the interior northwest. Outside of research, I am actively involved in the prescribed and wild land fire communities.
Li Huang
Advisor: Dr. Felix Liao
Ph.D. candidate in Geography

Li's research interests are regional development and inequality related issues under multi-scale and multi-mechanism context in China. After his bachelor in GIS major and master in urban planning, he is now trying to investigate some socio-economic questions with spatial analysis and GIS.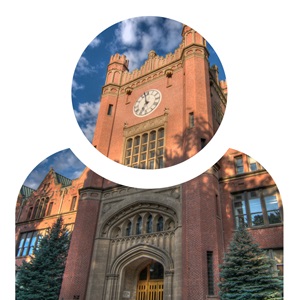 Aparna Kumari
Ph.D. Student in Geography

My current research is focused on the role and impact of social capital on disaster resilience, response, and recovery.
View Aparna's LinkedIn Profile >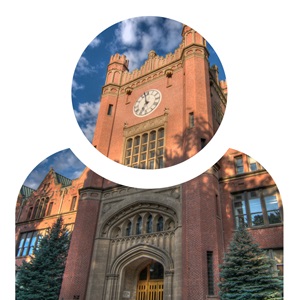 Lanny D. McAden
Advisor: Dr. Steven Radil
M.S. student in Geography
After serving as a law enforcement officer and military service member for over 22 years, I returned to complete my undergraduate degree in Geography at the University of Idaho in 2013. After completing my undergraduate degree in December of 2015, I decided to pursue a M.S. degree. My research focuses the geographies of policing - more specifically, using the spatial nature of policing as a way to explain the militarization phenomena prevalent among American police.
Alex Nagel
Advisor: Tom Ptak
Ph.D. Student in Geography
Alex is a human-environment geographer whose interests focus on the energy, water and climate change nexus. He has a background in both Human and Physical Geography and also completed a graduate certificate in GIS. His Ph.D. research will seek to engage in projects in the Northwestern United States and Latin America that look at renewable energy projects, water resource sustainability initiatives, and how climate change influences these issues.
David Russell
Advisor: Steve Radil
M.S. Student in Geography

I am a student of political geography interested in quantifying the dynamics of violent conflicts, especially in the Middle East, and in understanding how geopolitical ideologies are created and spread. I was born and raised in Atlanta, Georgia, and received my B.A. in History from Middlebury College in Vermont.
Emily Thompson
Advisor: Karen Humes
Ph.D. Student in Geography
Emily is a geospatial scientist interested in GIS, remote sensing, and modeling of hydrological and agricultural systems in present and future climates. Currently, her research centers around quantifying and modeling the water-energy-food nexus in the Pacific Northwest with special focus on the Snake River Plain. Emily holds an M.S. in Geography with a concentration in physical geography and a B.S. in Geographic Information Science (meteorology cognate), both from the University of Oklahoma.