Graduate Students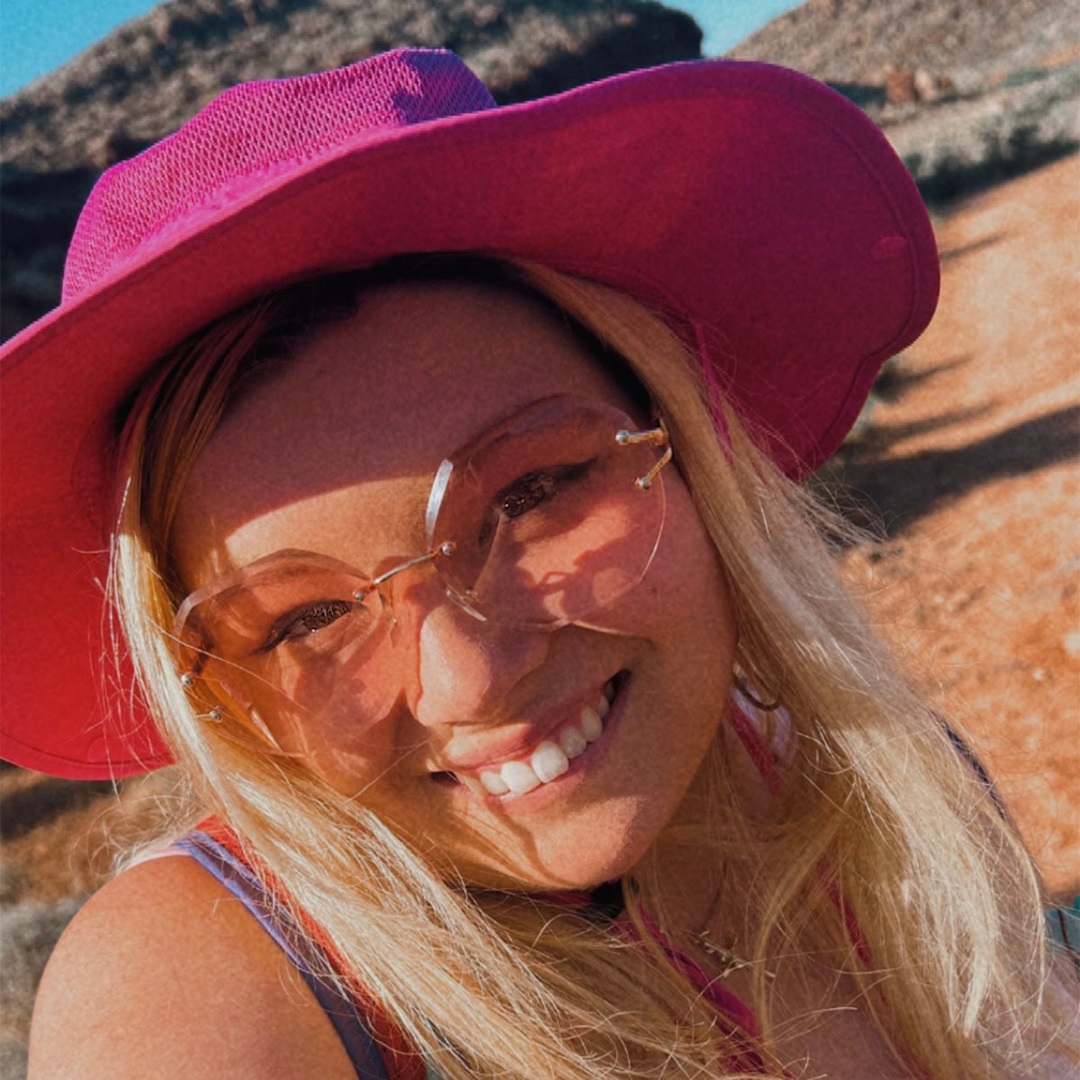 Clara Abplanalp
Ph.D. Candidate
Advisor: Dr. Renee Love
I'm currently researching paleobotany. I am finishing up a study on the Roslyn Formation in Central Washington, where I analyzed Paleocene-Eocene flora in order to determine what the climate was, and by comparing it to similar locations across geologic time, we can better understand how plants adapt to climate change.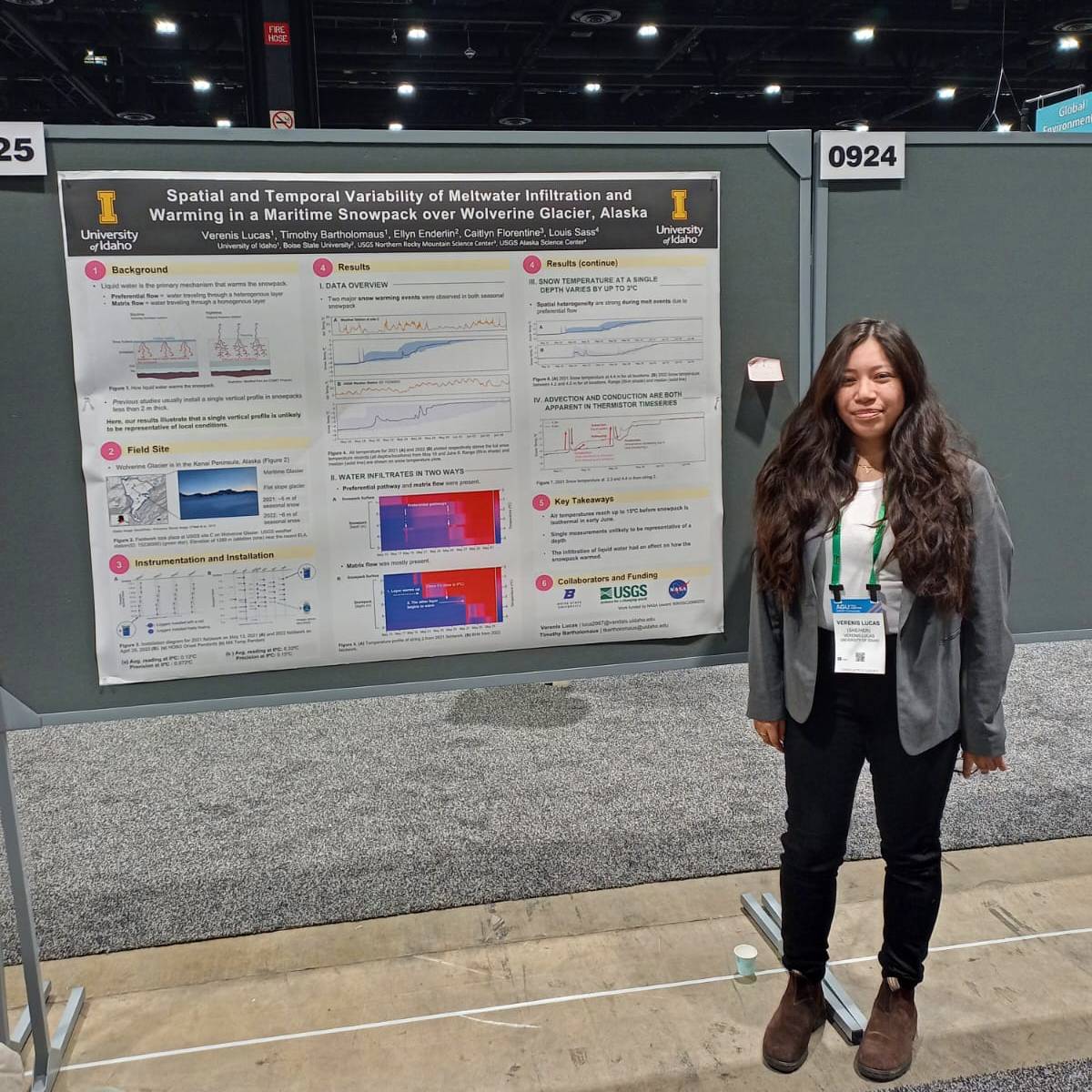 Verenis Lucas Bautista
Ph.D. Candidate
Advisor: Dr.Bartholomaus
My research interests are climate change, glacier hydrology, glacier dynamics, and science policy application. I study the flow of water in seasonal snow and glaciers during the spring to get a better understanding of how early melting can affect glacier motion. Having a more detailed understanding of glacier hydrologic-dynamic coupling may help improve sea level rise estimates.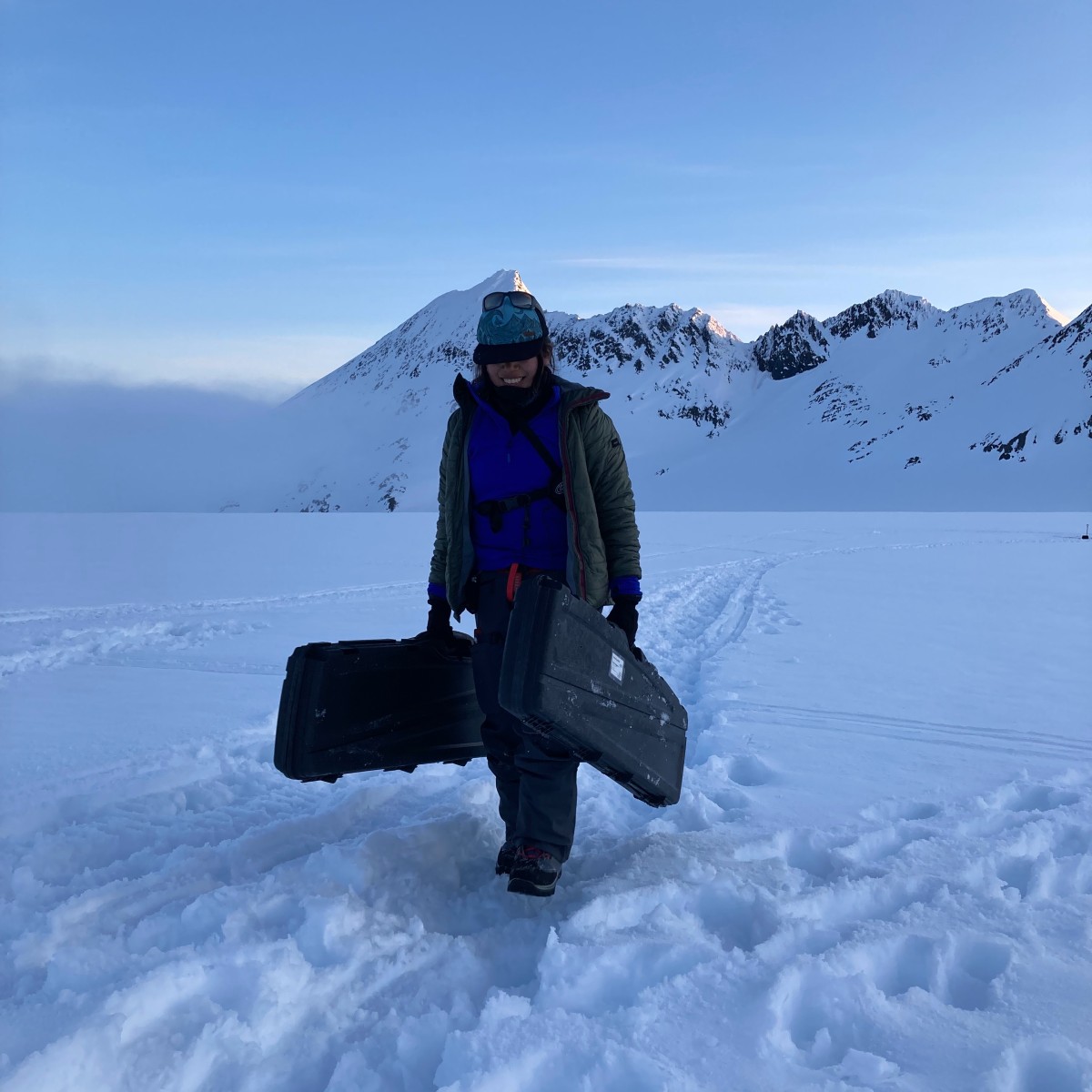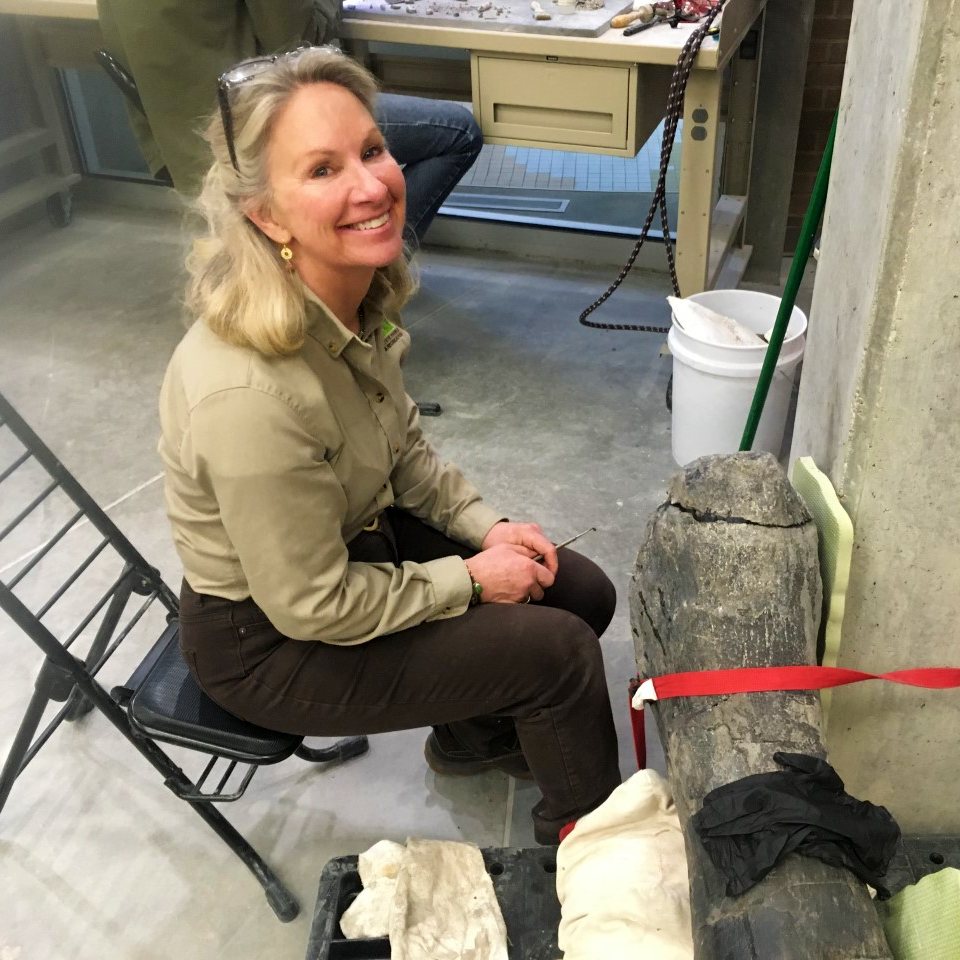 Mary Beth Bennis
M.S. Candidate
Advisor: Renee Love
I am a M.S. candidate. I am interested in all things paleontology and have collected and prepared fossils for over 17 years. I am currently studying the trees of Morrison Formation and their indications for understanding the overall climate.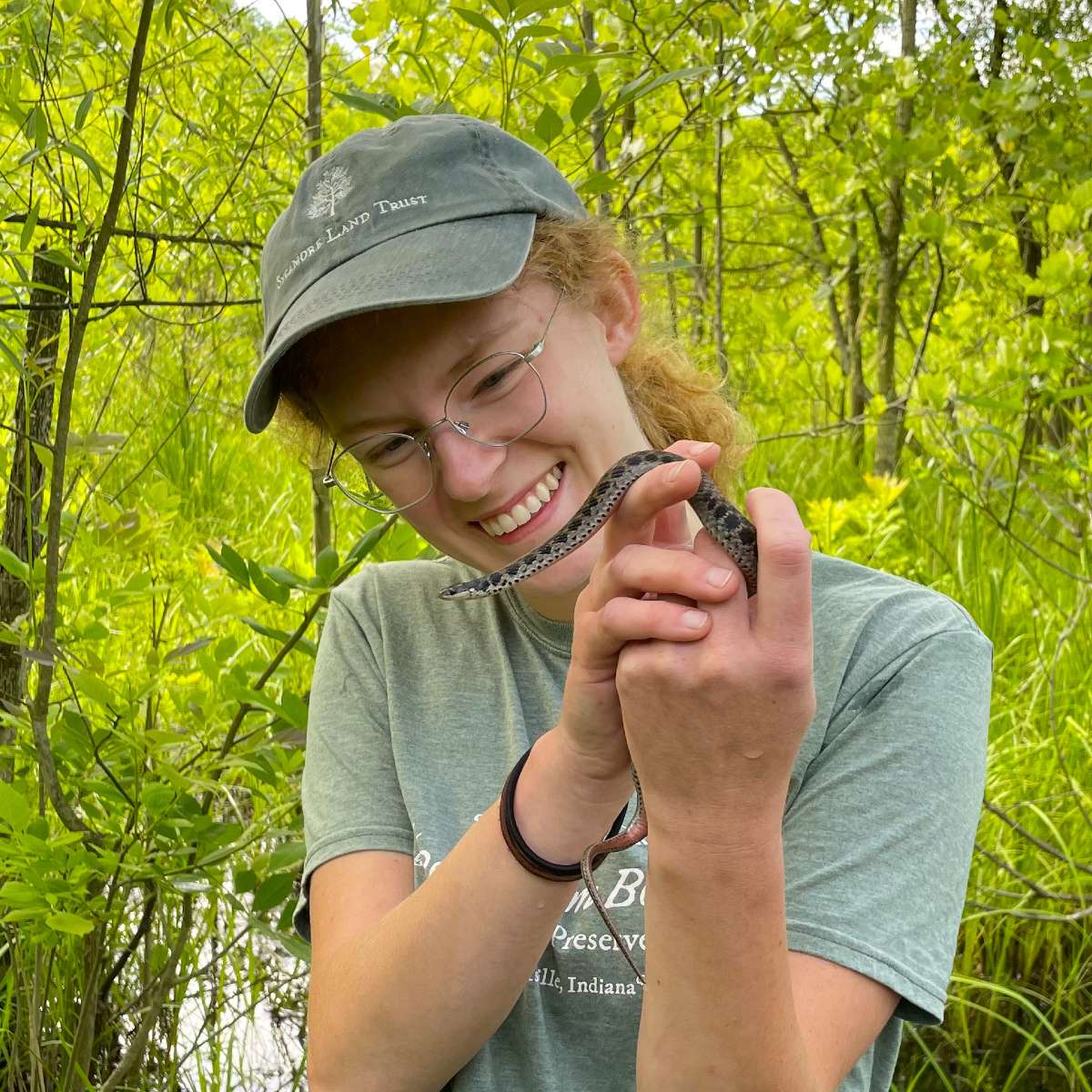 Ellen Bergan
M.S. Candidate
Advisor: Grant Harley
I am a dendrochronologist with experience in applied ecology and land stewardship. My research in the Idaho Tree Ring Lab focuses on climate reconstruction and analyzing shifting climatic and ecological regimes, particularly in eastern larch-dominated peatlands. When I'm not slogging through bogs, I am working in the wildland/prescribed fire scene, illustrating environmental education content, or attempting to learn harmonica.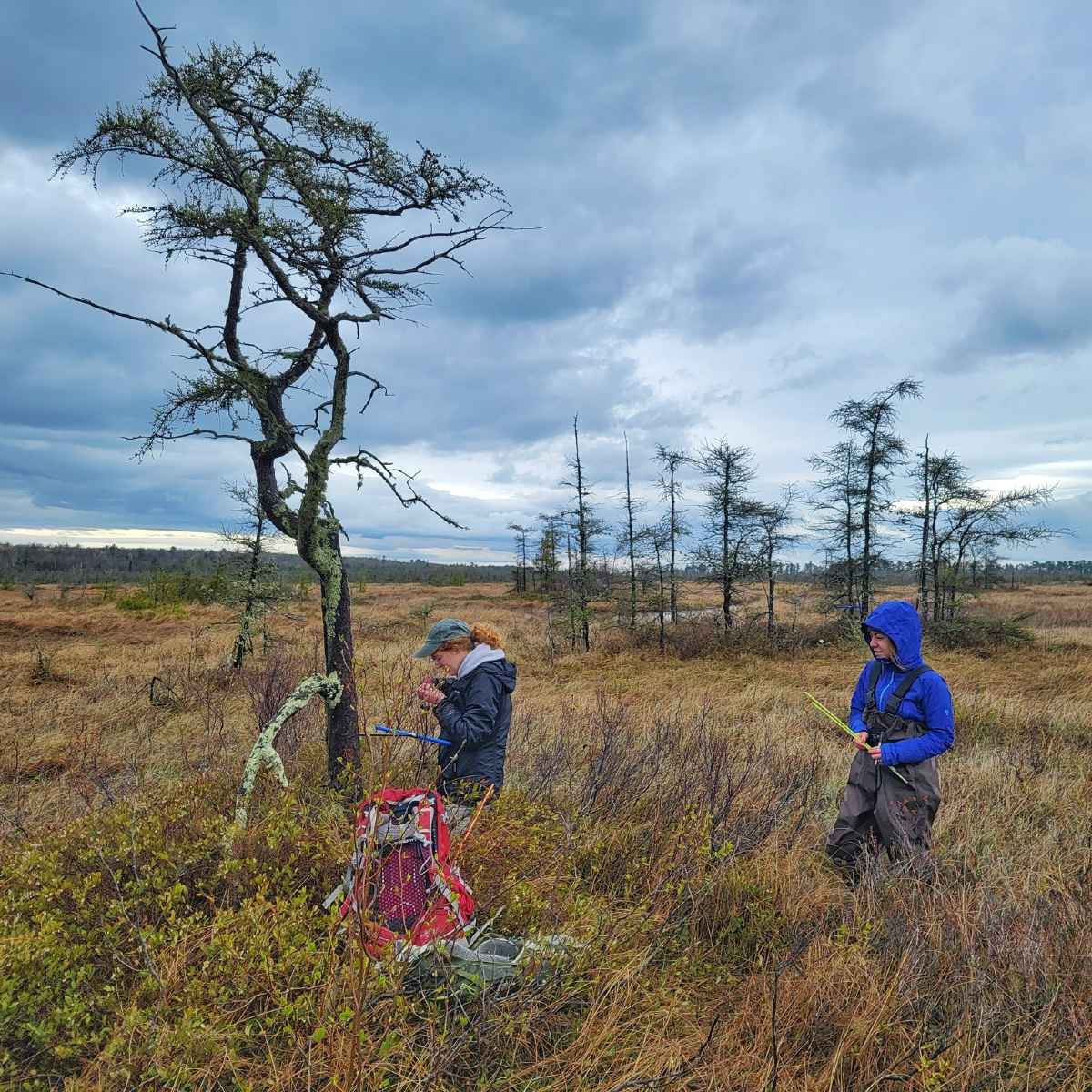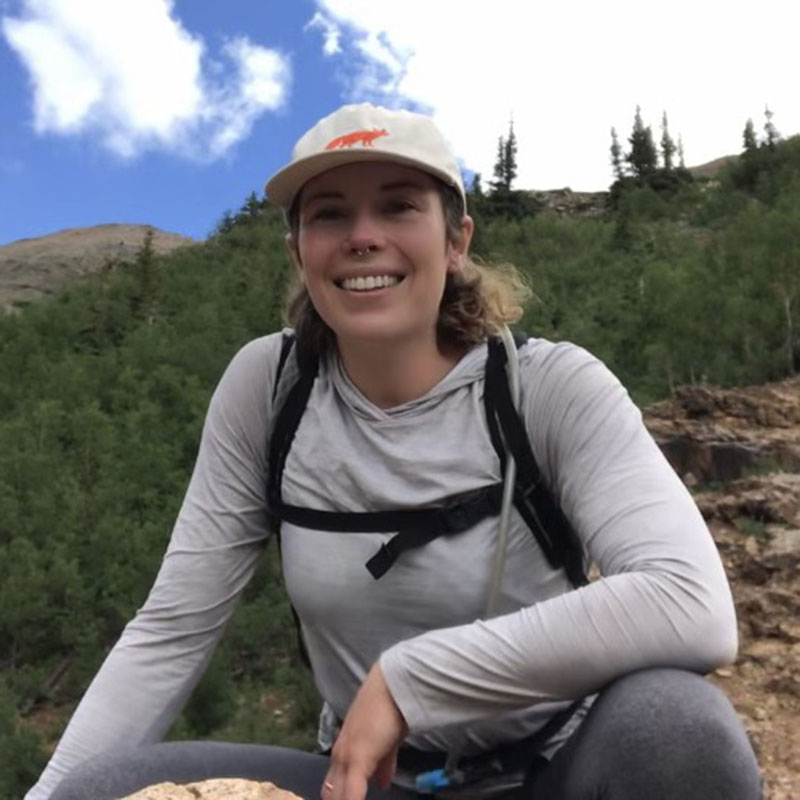 Kate Brings
M.S. Candidate
Advisor: Jeff Hicke

Kate Brings is an ecological geographer and her primary area of interest is in climate change ecology in sub-alpine ecosystems. Kate is particularly interested in stand risk assessments of Mountain Pine Beetle outbreaks, as means to understand and project how environmental factors associated with climate change have and will impact the magnitude and extent of insect outbreaks, and their impacts on the statuses of tree stands. Kate Brings received her B.S. in Environmental Science (Earth Sciences concentration) from the University of Portland, Portland, OR.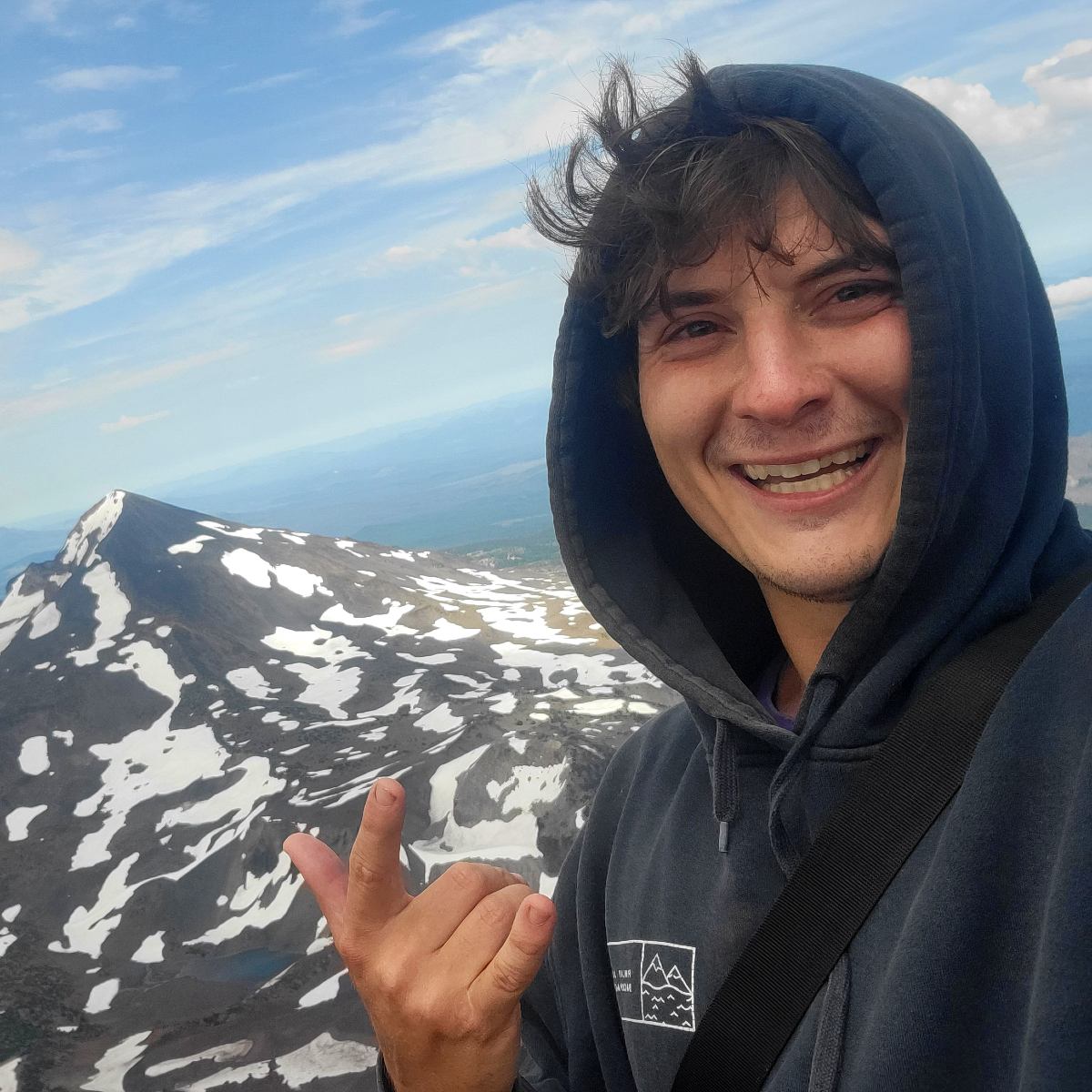 Ethan Gaddy
M.S. Candidate
Advisor: Dr. Jeff Langman
I am part of an industry-academia partnership between the University and a mine in the Silver Valley of Northern Idaho. The mine in question has an extensive history of acid production and release. As part of reclamation and restart efforts, my project aims to characterize seasonal trends, mixing patterns, travel time, and source waters of acidic drainage throughout the mine, using the water isotopes. My interests lie in the realm of Environmental Geochemistry.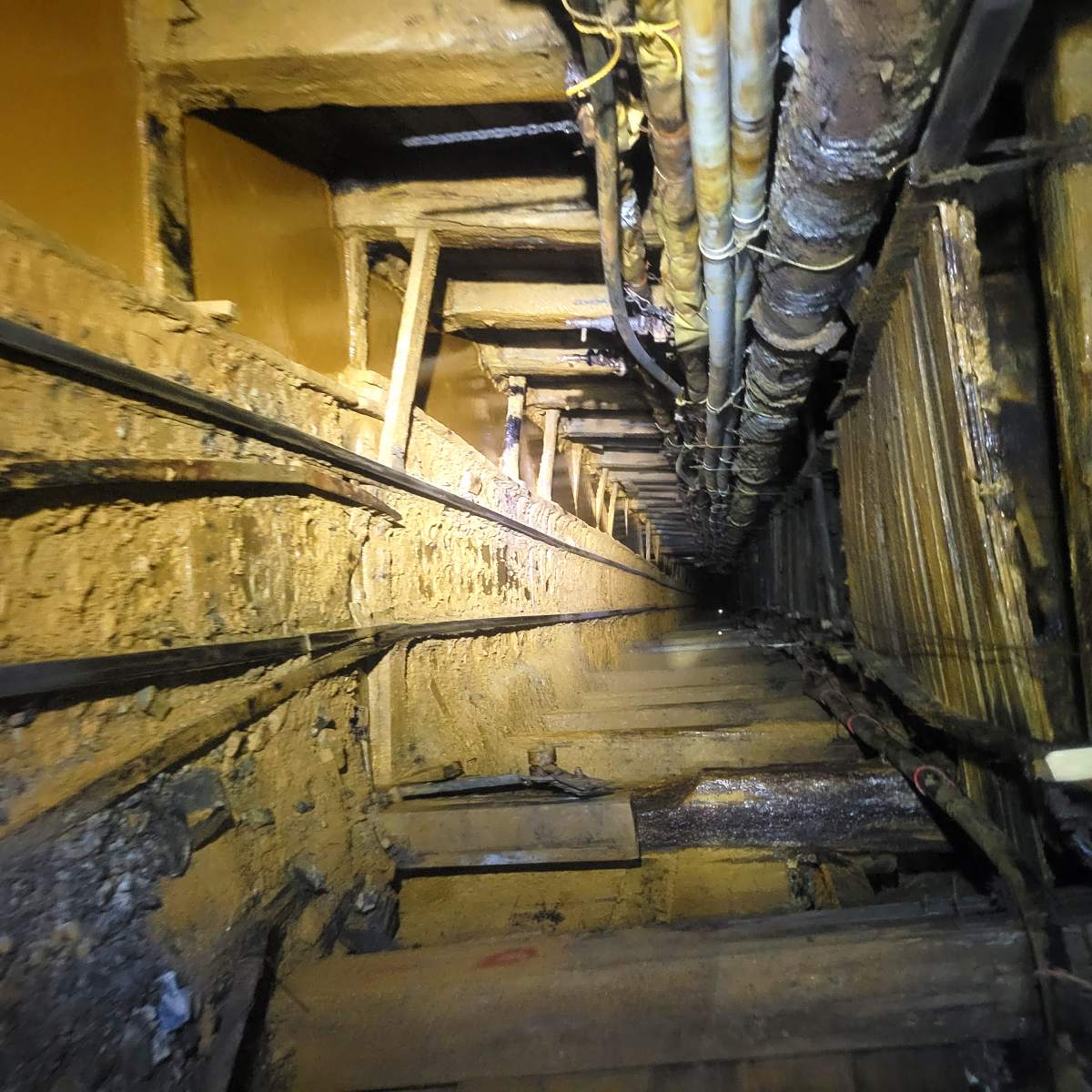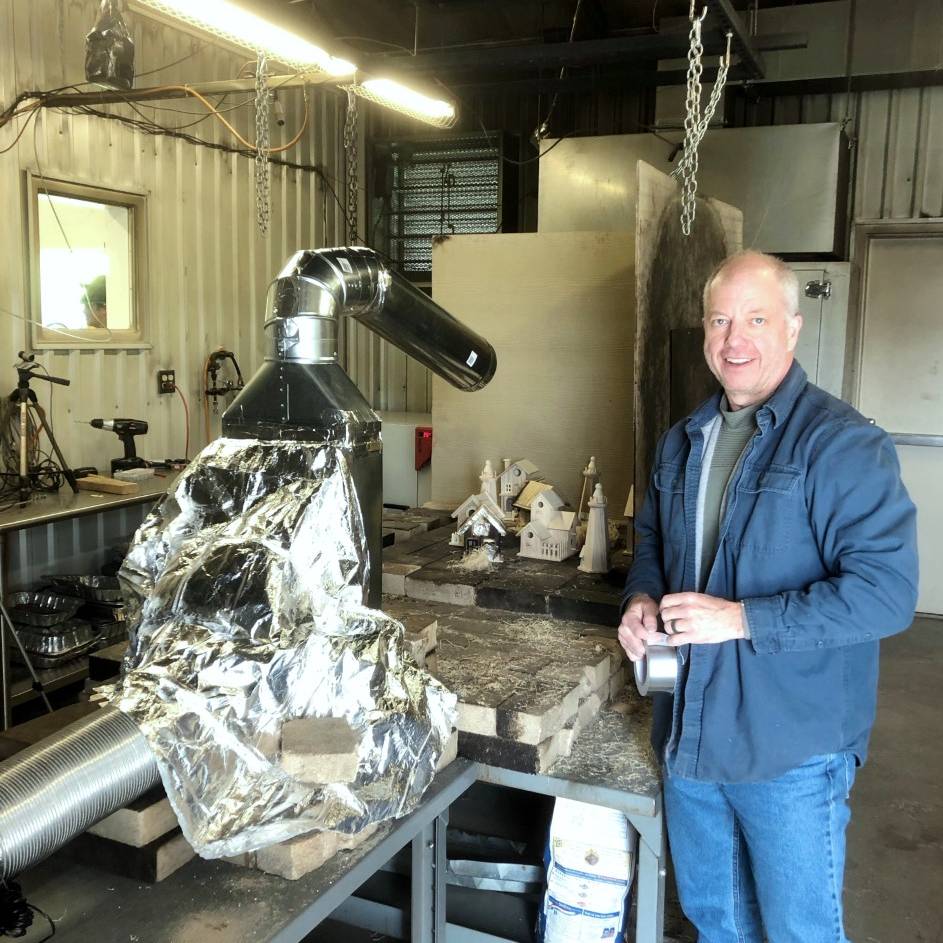 Doug Hardman
Ph.D. Candidate
Advisor: Dr. Alistair Smith
I am interested in exploring the long-term effects on forest productivity after saplings are exposed to various levels of Fire Radiative Energy (FRE). This research includes using satellite spectral imagery to estimate the FRE dose and correlating that to post fire growth rates in several tree species with pre- and post-fire documented growth rates in several experimental forests. I am a retired Air Force engineering officer and I also race on the University of Idaho Cycling Team.
Daniel King
M.S. Candidate
Advisor: Dr. Eric Mittelstaedt
I study the physical processes that shape the seafloor at and around mid-ocean ridges. Through the use of numerical modelling, my research contributes to the better understanding of tectonic and magmatic events at extensional plate boundaries, as well as planetary surface evolution.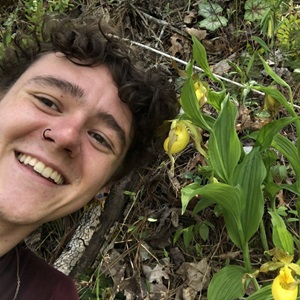 Nick Koenig
Ph.D. Student
Advisor: Dr.Grant Harley
In the Idaho Tree Ring Lab, I am hoping to add a flavor of social sciences to the group by bringing together literature surrounding critical studies, botany, and dendrochronology. With this research, I am hoping to emphasize the importance of how dendrochronological research is produced. Outside of research, I enjoy getting involved in community activism, botanical education, and various outdoor activities!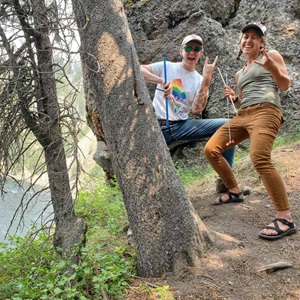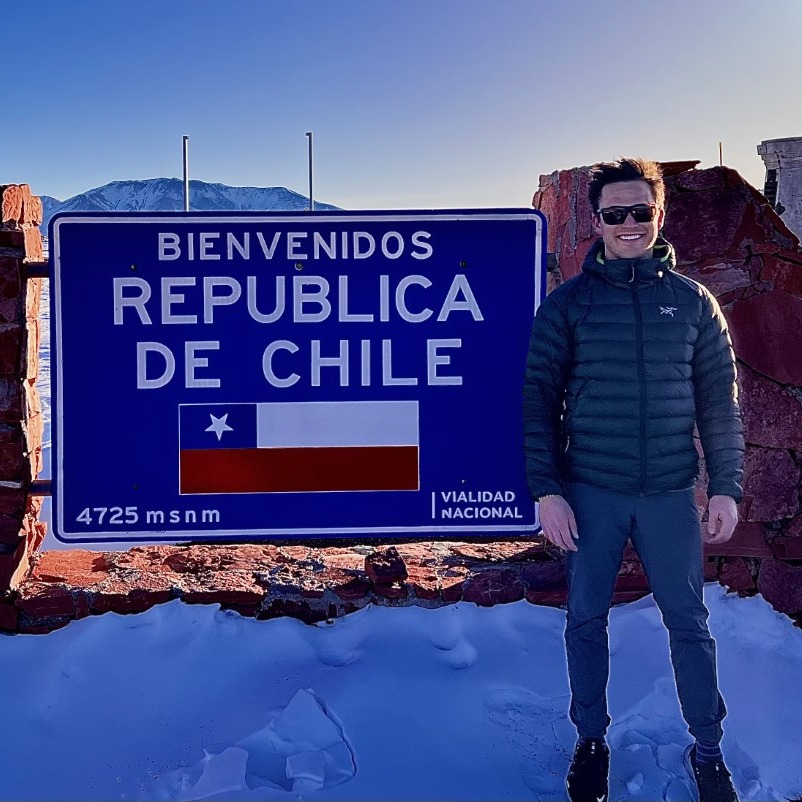 Alex Nagel
Ph.D. Candidate
Advisor: Dr. Humes
Alex is a human-environment geographer interested in the interface of water resource management, renewable energy, and climate change issues. His dissertation research is located in the semi-arid Coquimbo Region of Northern Chile. During international fieldwork, he has collaborated with a range of local stakeholders involved in addressing water and energy insecurity in one of the world's most climate change vulnerable areas.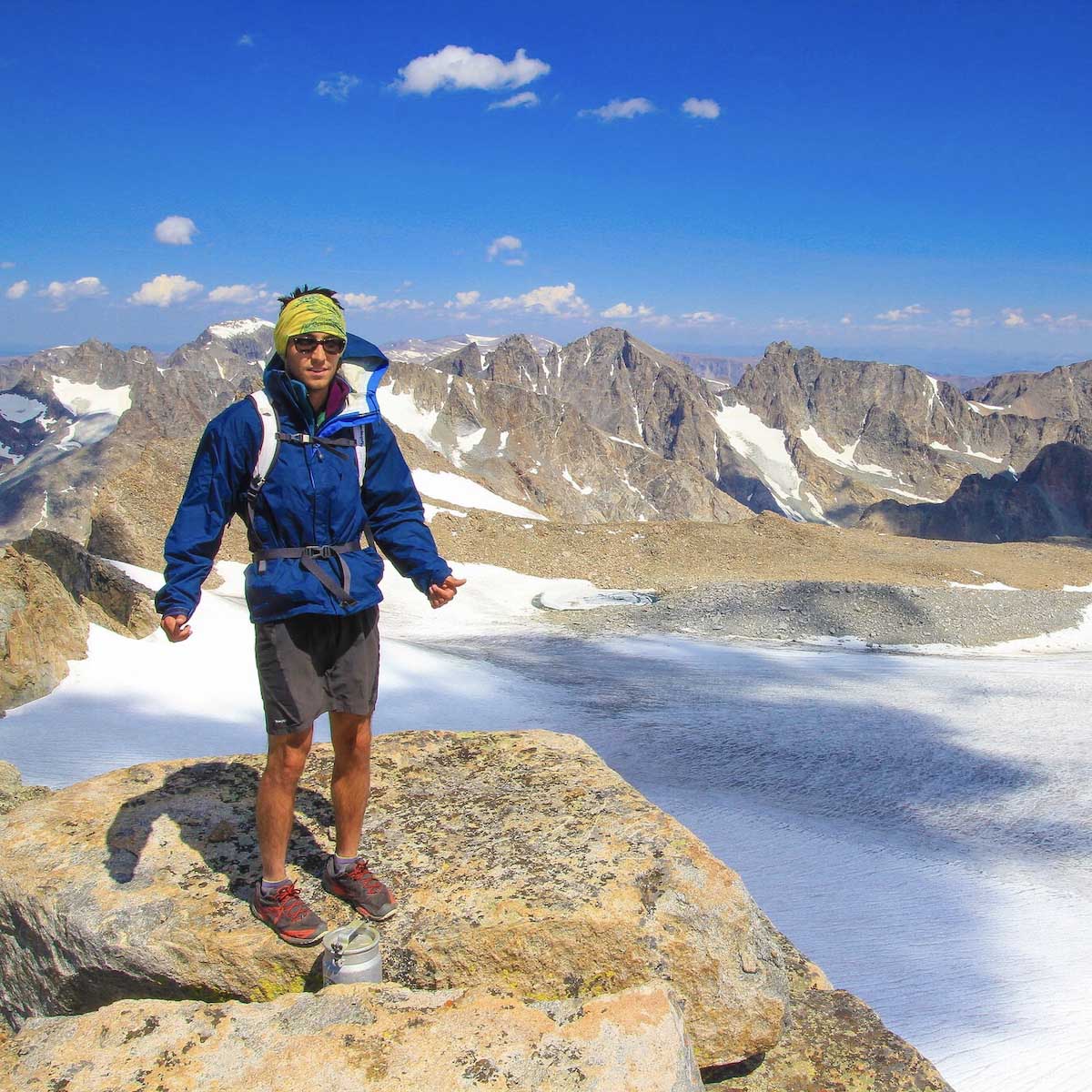 Ty Reinemann
M.S. Candidate
Advisor: Jeff Hicke
My research interest is the relationship between lodgepole pine and mountain pine beetle to better understand large scale insect outbreaks. I received a B.A. in Environmental Management and Protection at Cal Poly, San Luis Obispo.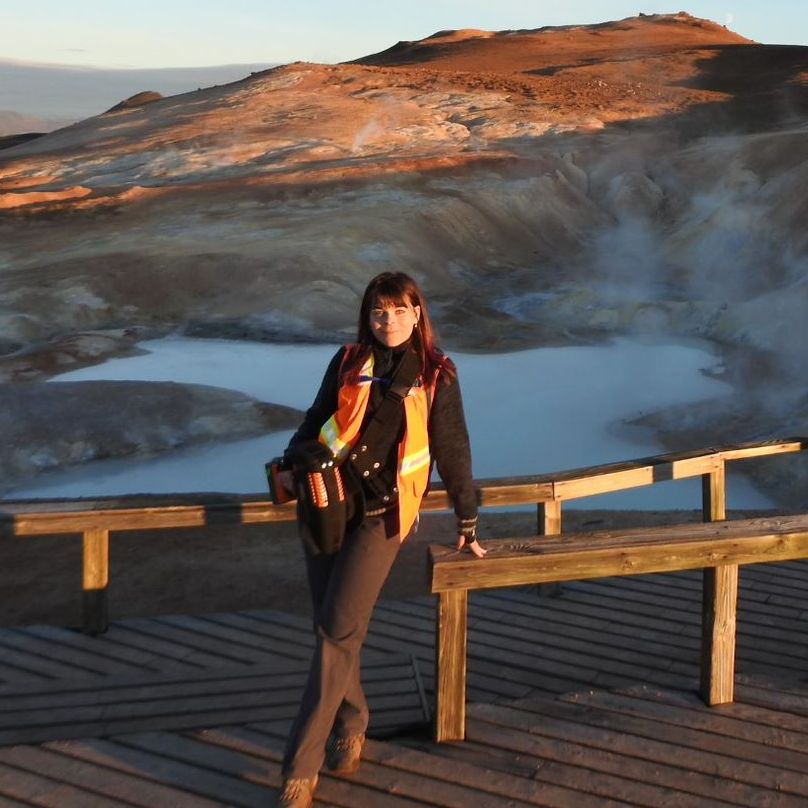 Anna Sage Ross-Browning
M.S. Student
Advisor: Drs. Erika Rader and Jason Barnes
I am interested in the astrobiology of different bodies in the solar system. Currently, I study the astrobiological potential of Titan by studying past and present liquid environments such as impact craters, cryovolcanic features, and the hydrocarbon lakes and seas. I am doing this by analyzing the light energy available to potential prebiotic chemistries in the above environments through various modeling techniques. By studying the potential for prebiotic pathways to form in different Titan environs, I hope to inform Dragonfly and other future landed Titan missions of what chemical products we may expect to see should mixing of the complex organic sediments with various liquids on Titan occur. As well, I assist with occultation observations made with the University of Idaho observatory's 20" Dall-Kirkham reflector.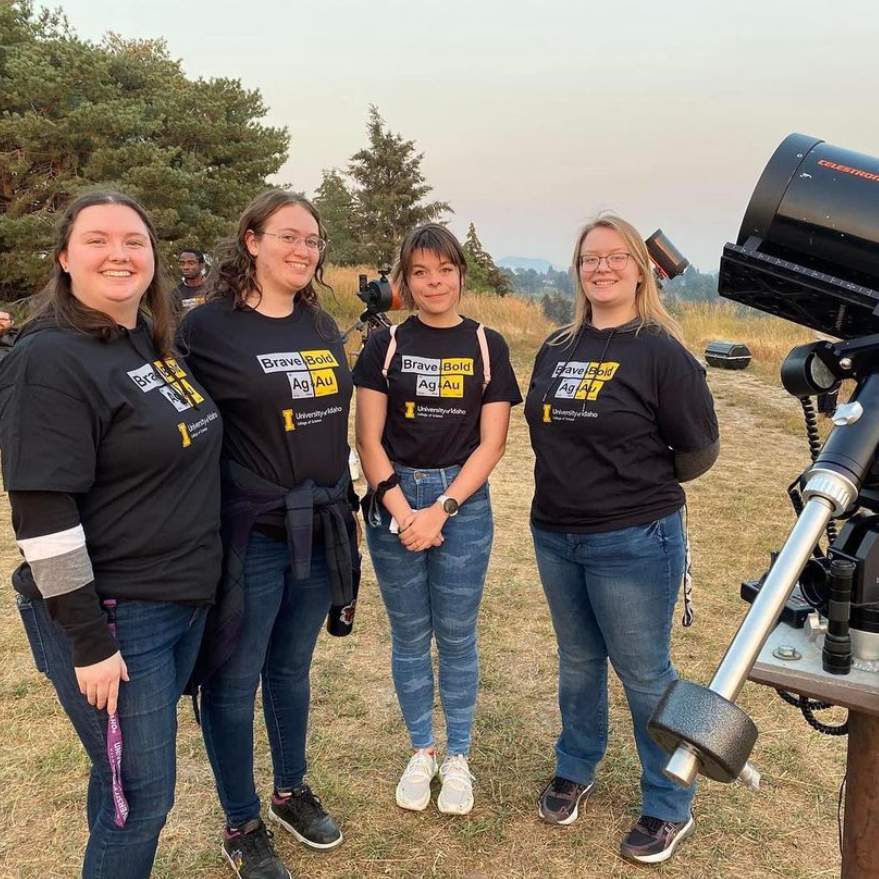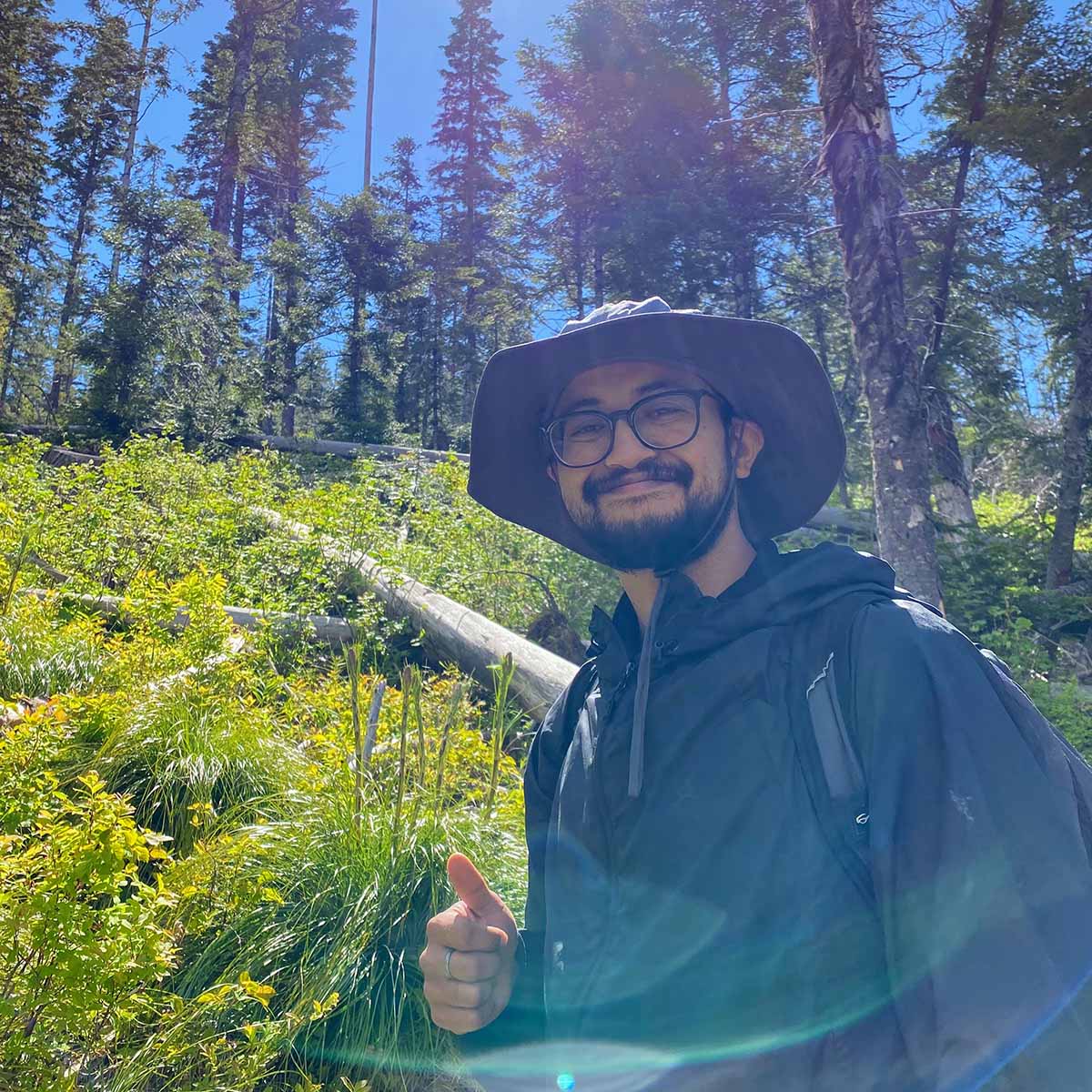 Abhinav Shrestha
M.S. Student
Advisor: Dr. Hicke
Abhinav is working in the Ecological Geography Lab and his research interests include forest disturbances, climate change, remote sensing, and GIS. Current research focuses on detection and characterization of bark beetle and defoliator outbreaks using high resolution satellite imagery, image classification workflow and scripting, and GIS. These forest insect outbreaks and disturbances are common in sub-alpine ecosystems in the western United States, and monitoring and characterizing them using satellite imagery can be very useful as a forest management tool and for studies on the effects of climate change on forest ecosystems.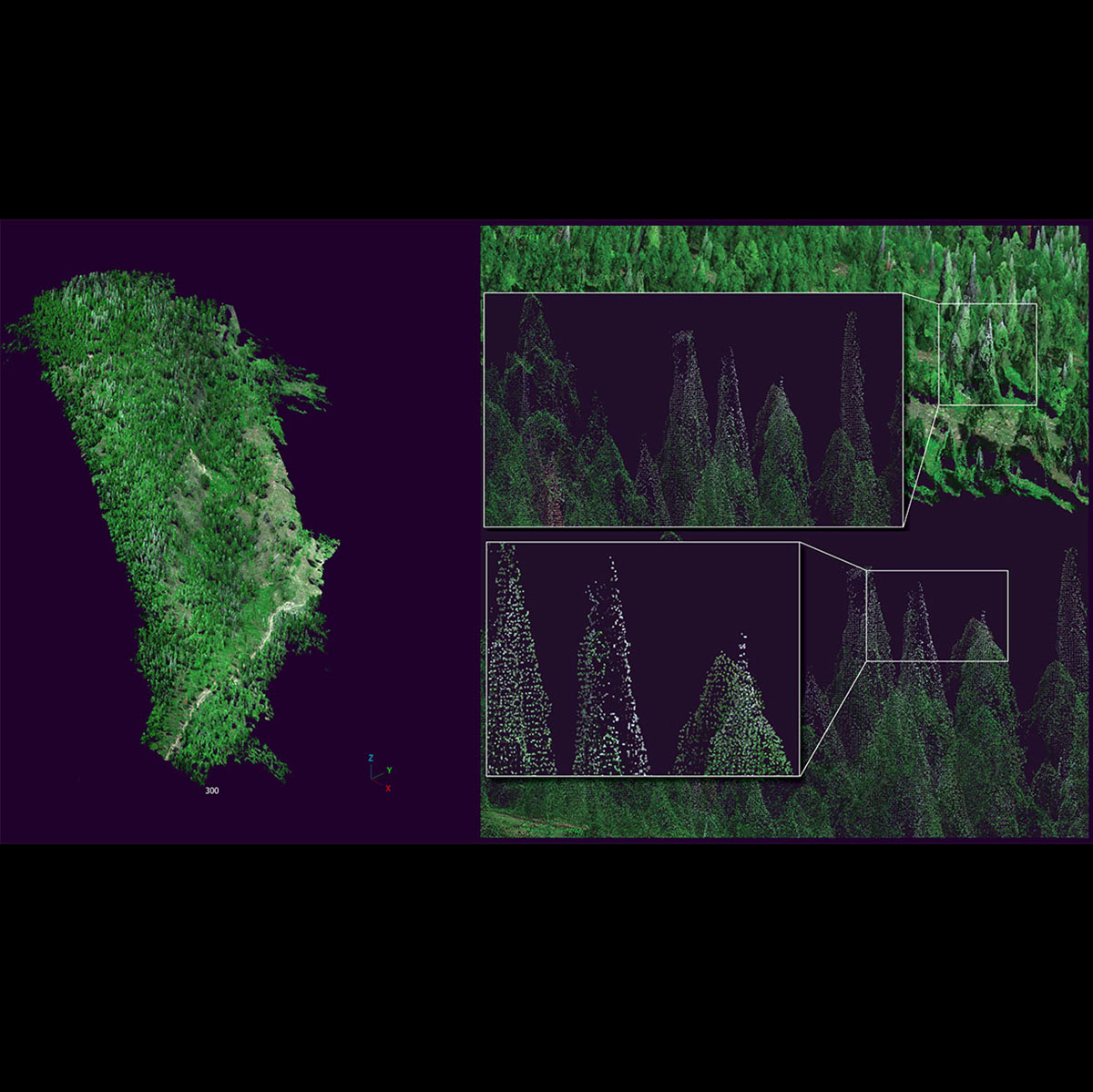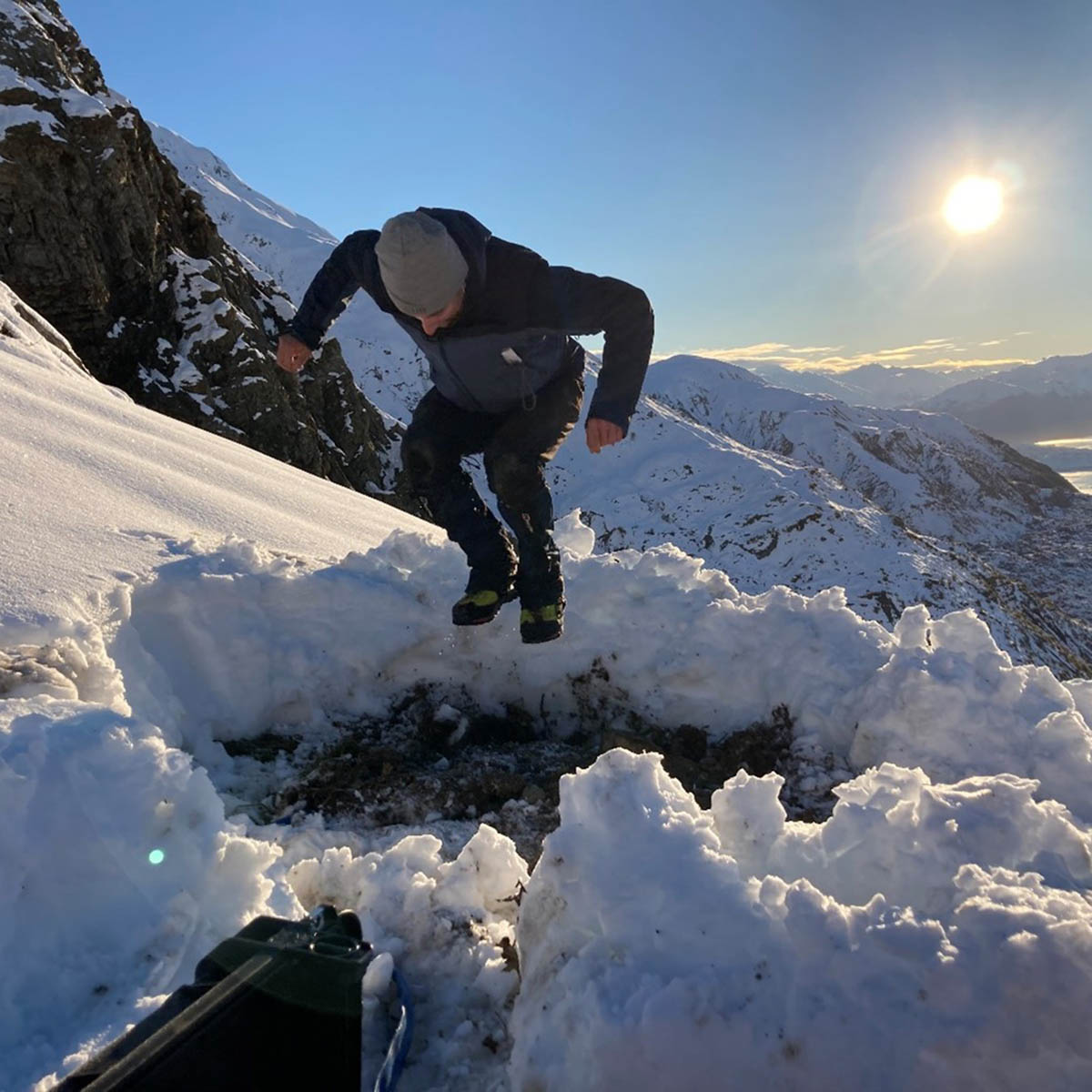 Yoram Terleth
Ph.D. Candidate
Advisor: Tim Bartholomaus
I am interested in the interactions between climate, glaciers, and landscape. My research centers on glacier surges, a phenomenon where some glaciers periodically accelerate to hundredfold their normal flow speed, before suddenly slowing down again. Glacier surges are spectacular to observe and could provide us with some clues towards the dynamics of unstable ice-flow.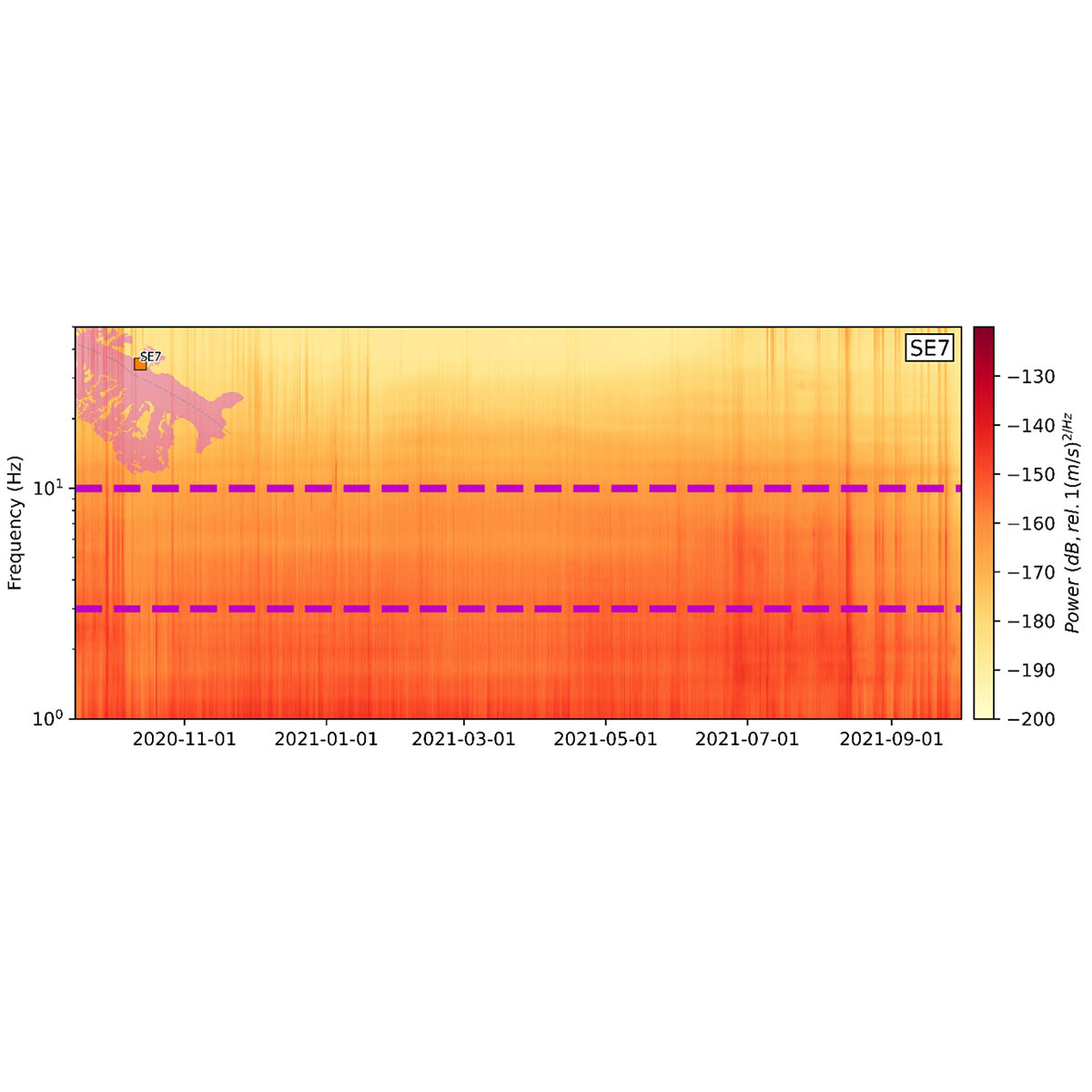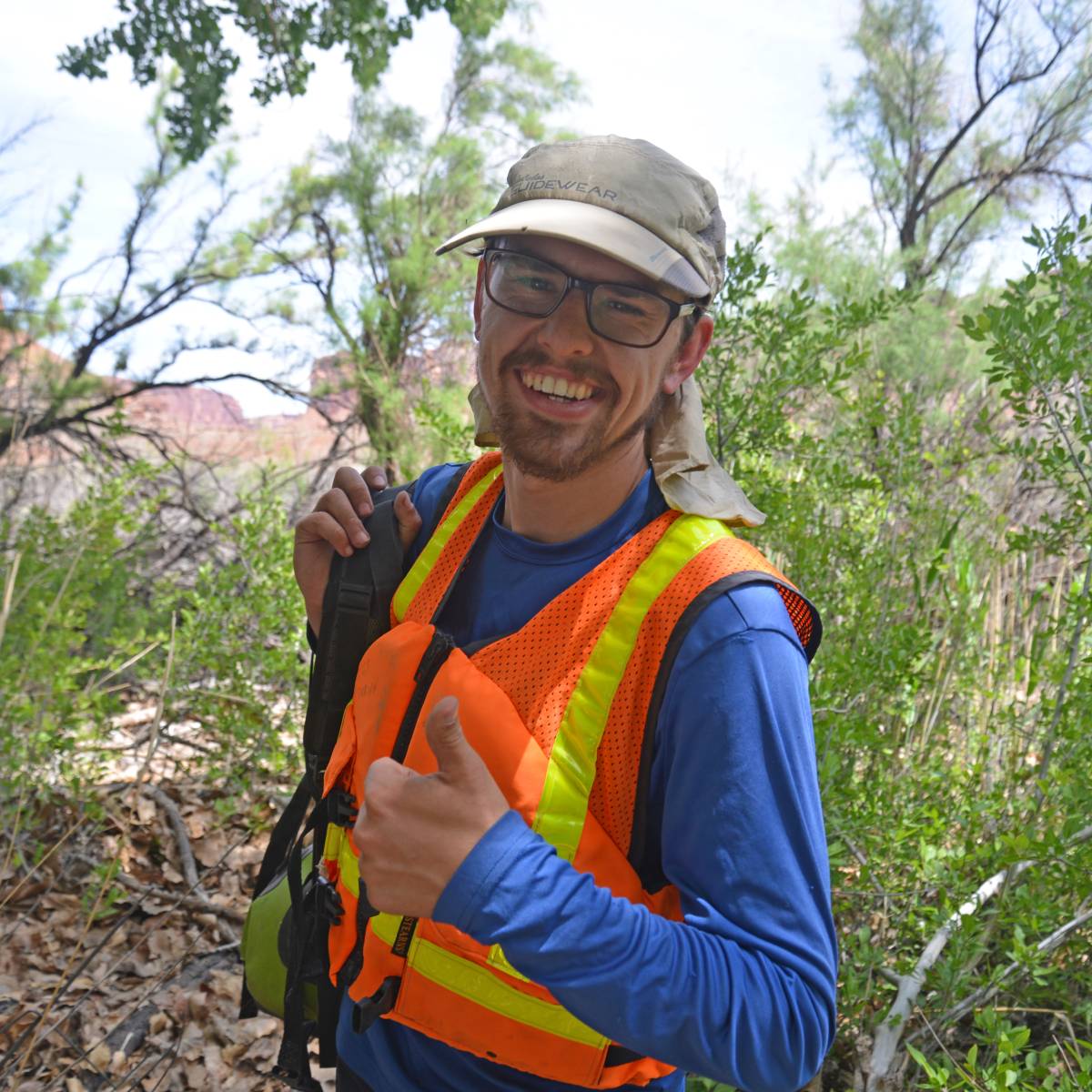 Richie Thaxton
Ph.D. Candidate
Advisor: Grant Harley
In 2017 I dived headfirst into the world of dendrochronology and I continue to be utterly fascinated with the stories trees can tell. Much of my research uses tree rings to understand changes in hydrology at scales ranging from annual ring widths to individual cells. My current project explores how tree rings record extreme precipitation events and can be used to reconstruct hurricane frequency in the eastern U.S. When I am not staring longingly at trees, you can find me hiking or learning to play the drums.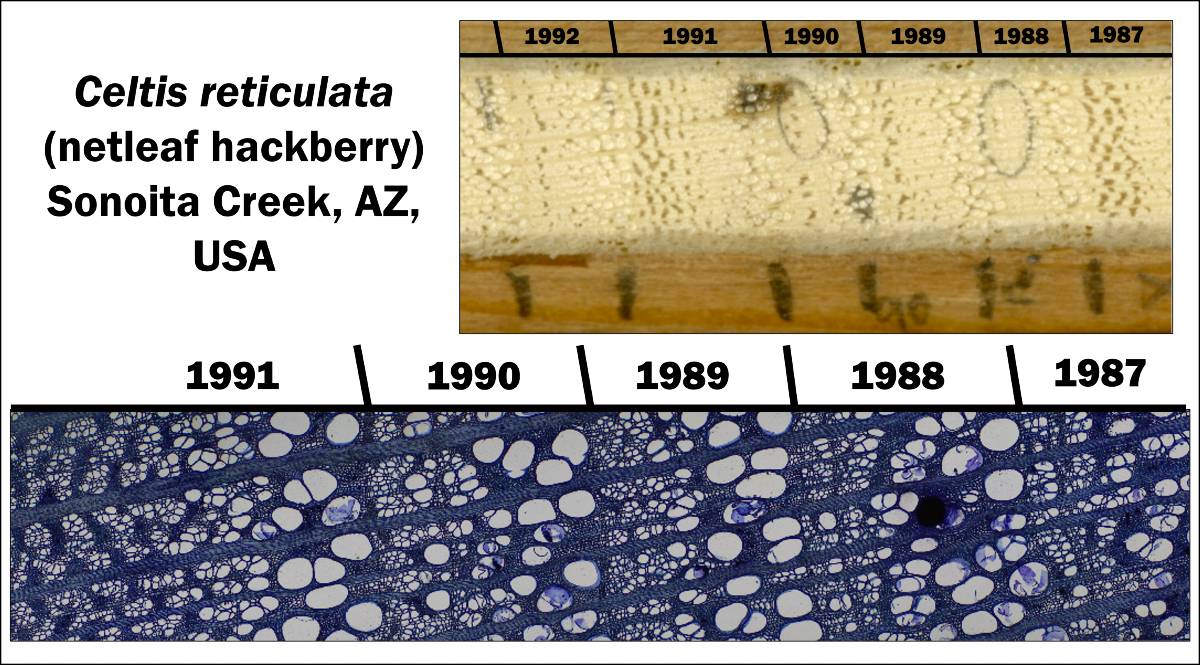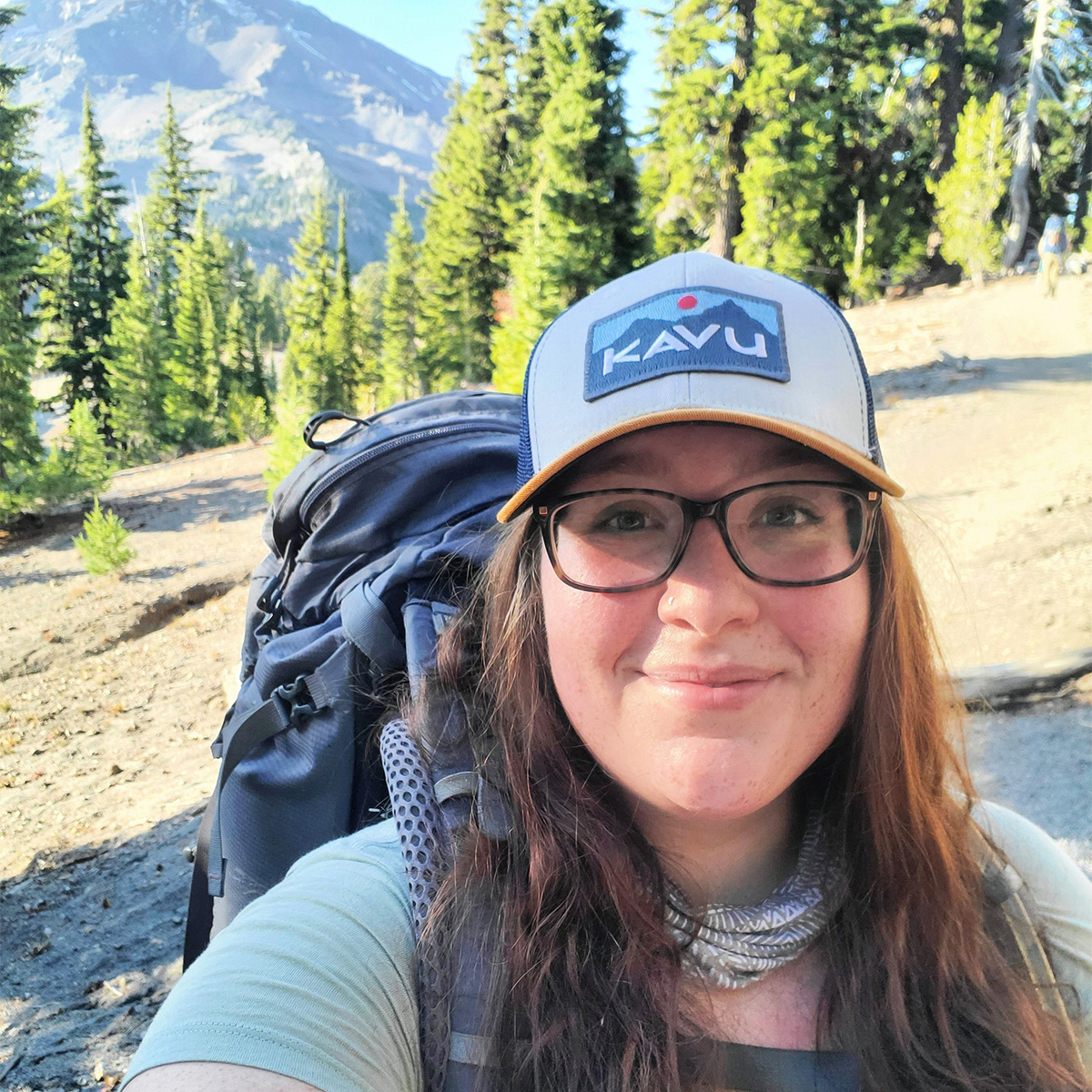 Emily Thompson
Ph.D. Candidate
Advisor: Karen Humes
Emily is a geospatial scientist interested in GIS, remote sensing, and modeling of hydrological and agricultural systems in present and future climates. Currently, her research centers around quantifying and modeling the water-energy-food nexus in the Pacific Northwest with special focus on the Snake River Plain. Emily holds an M.S. in Geography with a concentration in physical geography and a B.S. in Geographic Information Science (meteorology cognate), both from the University of Oklahoma.
Haley Thoresen
Ph.D. Candidate
Advisor: Dr. Elizabeth Cassel
I am researching the timing of the initiation of the collapse of the Western United States Cordillera using the basin record in southwest Montana and southeast Idaho. This is important because it not only gives us insights into how mountains are built and subsequently destroyed, but how changing topography affects climate and paleodrainage patterns.
Zhe Wang
Ph.D. Candidate
Advisor: Dr. Haifeng Liao
My research interests are GIS with a focus on spatial modeling and remote sensing with a focus on digital image processing. My substantive interests include urban climate, urban forestry and land cover land use change. Currently, my research centers around urban tree canopy extraction using deep learning and quantifying the urban tree arrangement.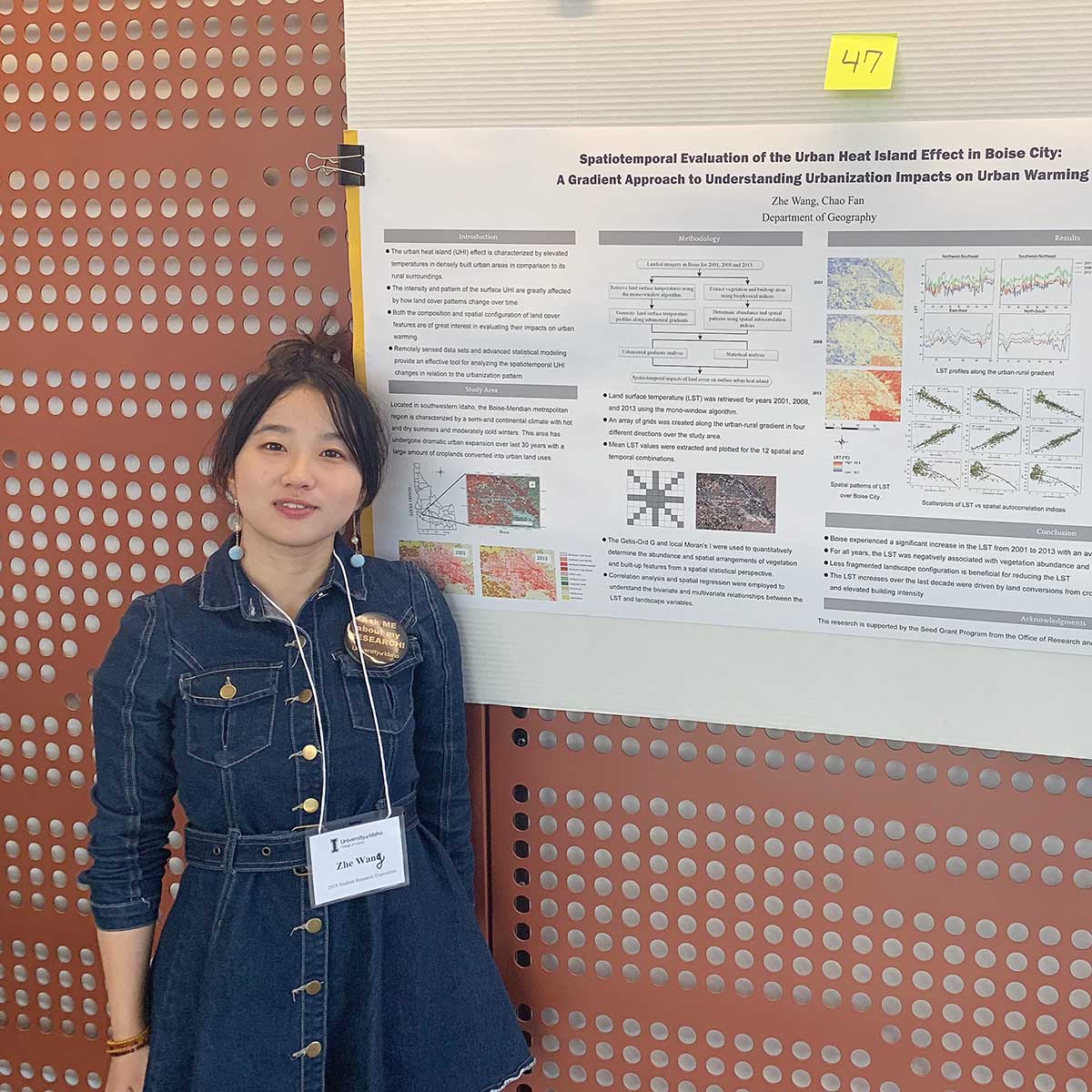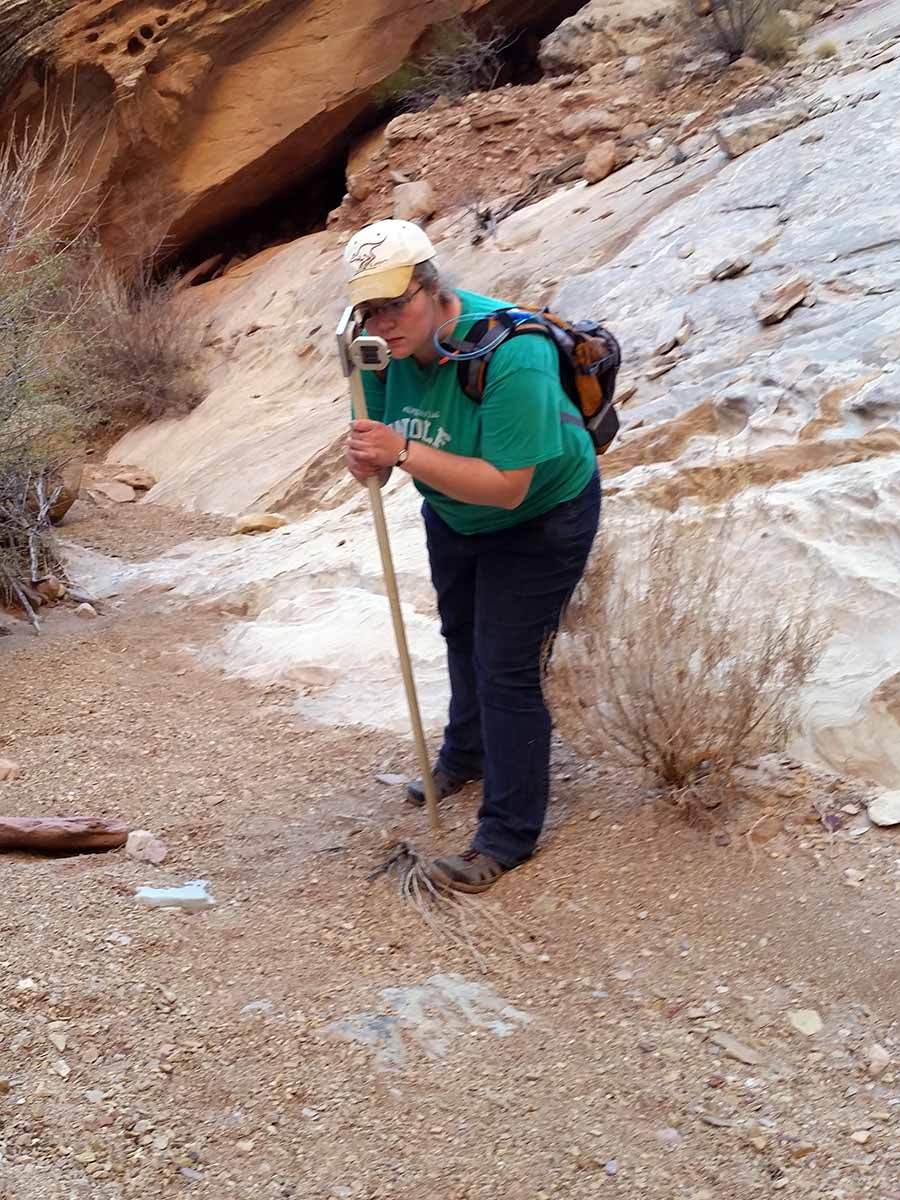 Hailey Wilding
M.S. Candidate
Advisor: Renee Love
My research focuses on correlating the surface to subsurface using geophysical logs, palynomorphs, and historic well cores deposits to identify reservoir amalgamation, sealing facies, and potential traps. Palynology will also be used to determine the thermal maturation of distinct intervals in the subsurface. By studying these Paleogene age fluvial deposits, we can better understand the petroleum potential below thick volcanic deposits around the globe.
Ian Woodruff
M.S. Student
Advisor: Dr. Hicke
I am interested in Forest Ecology and Climate Change. My research focus is on the relationships between forest characteristics, bark beetles, and drought. It is important to understand how climate change and disturbance will impact forests in the Western United States because they provide a plethora of benefits to local communities and the planet.
Frank Wróblewski
Ph.D. Candidate
Advisor: Dr. Erika Rader
I study the shapes and colors of planetary surfaces to analyze the differences between volcanic features in satellite imagery. My current research is an analogue study between Earth and Mars to map the spatial, structural, and spectral relationships of lava flows to determine how lava is represented differently depending on how it contacts water. By studying how water interacts with lava, I seek to understand how past climates of Mars and other terrestrial bodies have been preserved alongside their ability to sustain liquid water, habitability, and potential life.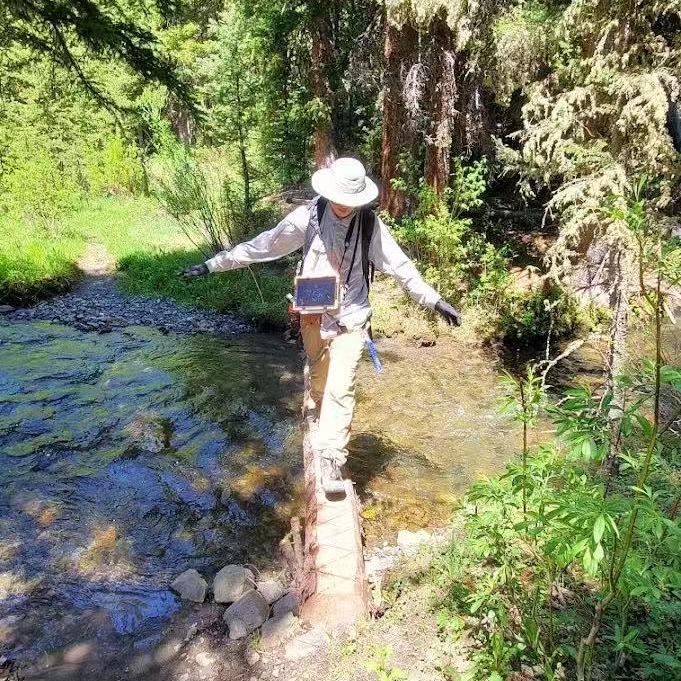 Wenbo Zhan
M.S. Candidate
Advisor: Jessica Stanley
I am interested in the application of low-temperature thermochronology to study landscape evolution. I currently utilize apatite (U-Th)/He data to study the Miocen rejuvenation at the Boise Mountains that resulted in the intriguingly unusual geomorphology of deeply incised high relief canyons cutting through low relief mountain tops in the region.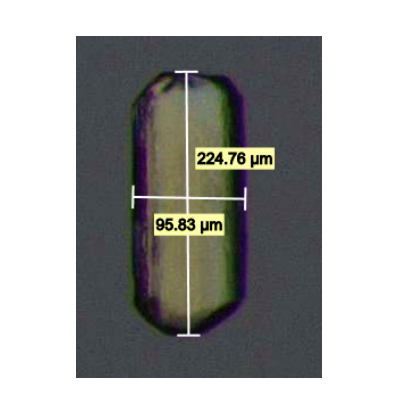 Luke Bassler (MS)

Advisor: Elizabeth Cassel

Jennifer Rangell (MS)
Yael Armando Deniz.Hernandez

Advisor: Eric Mittelstaedt

Carlos Montejo (PHD)
Ian SpendLove (MS)