Flipped sex roles in pipefish, seahorse topic of U of I research
Seahorse, Pipefish Work Continues at U of I Jones Lab with help from NSF Grants
If seahorses are the ampersands of the fish world, pipefish are the long dash — with a snout.
The small, slim fish that live in tropical and frigid waters around the globe have been Adam Jones' target of study for decades.
Jones is a biology professor at the University of Idaho, not a linguist, although he reserves choice words for the Syngnathidae, the family of fish that include seahorses and pipefish.
"They're pretty interesting," said Jones, who operates the Jones Lab in U of I's Department of Biological Sciences.
The male and female versions of pipefish — they average about 7 inches — change sexual roles, which means that the male pipefish are impregnated with the female's eggs. Males carry the developing embryos in a pouch, with a placenta-like connection between father and offspring, until the young are released.
"That's pretty weird if you think about it," Jones said.
The Jones Lab recently received two grants from the National Science Foundation (NSF) valued at about $1.5 million to further research how sexual selection and sexual conflict — which gives rise to different characteristics in males and females ­­— affect the genome. Combined, the studies will last four years.
The project has significance beyond seahorses and pipefish, Jones said.
"Many species, including humans, have a recent evolutionary history involving sexual selection and conflict," Jones said. "This history can explain why the sexes are different at the level of the genome and why the same gene can have different effects in the sexes."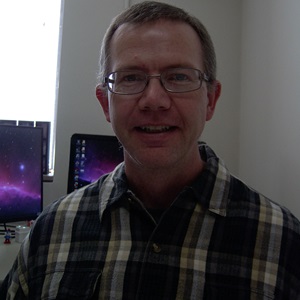 Jones and his team will travel to places as varied as Puget Sound, Australia, Sweden and Portugal to collect 12 varieties of seahorses and pipefish. The work includes sequencing and comparing genomes of the fish whose outward sexual characteristics are well-known —some are monogamous and some polygamous — to determine how sexual selection and sexual conflict evolved.
One of the grants includes working with the Cresko Lab at the University of Oregon to explore how novel traits such as male pregnancy in seahorses and pipefish originated. Researchers will also explore how the microbes in the fish's brood pouches make embryo development possible.
The bottom line, Jones said, is to better understand how genes develop, especially when it comes to sexual selection.
"It's all basic research," Jones said. "At the end of the day it will help us understand how genomes evolve."
Jones began studying pipefish as a graduate student in Georgia — and later as a professor in Texas — in part because pipefish are relatively abundant in the weed beds along the Gulf shore.
His research has changed a lot over the years, Jones said.
When he started graduate school 25 years ago, sequencing whole genomes in complex systems such as humans seemed like a pipedream.
"Nobody thought that could be done," he said. "It seemed ridiculous."
Rapid advances in genetic technology over the past two decades have resulted in the mapping of complete DNA genomes of many species including the humans.
Since moving his lab from Texas A&M to U of I three years ago, Jones and his researchers have used tissue samples in their pipefish work, forgoing the raising of aquarium fish. That will change as the lab begins its upcoming research.
"We should be working with live fish relatively soon," Jones said.
The NSF grants will also provide research training to high school students, teachers and undergraduates, and support the education of graduate students and postdoctoral scholars to learn next generation gene sequencing, genome editing and complex statistical analysis.
"It's all very exciting," Jones said. "The projects will involve collaboration for field work around the globe."
This project was funded to University of Idaho by National Science Foundation under award 1953170 and 2015419. The total project funding is $1,028,242.00 and $498,291 with an anticipated total of $586,223 of which 100.00% is the federal share.
Article by Ralph Bartholdt, University Communications and Marketing.
October 2020