Adjunct & Affiliate Faculty
Jennifer Chase
Adjunct Faculty
Professor
School of Health & Science
Department of Biology
Northwest Nazarene University
208-467-8892
jrchase@nnu.edu
Biology Research
Consumption of beverage alcohol (ethanol) by humans can disrupt many normal metabolic processes. The cells of liver and other tissues must divert processing enzymes from normal functions to process ethanol, thus reducing the production of important compounds such as the vitamin A (retinol) derivative, retinoic acid.
It has been hypothesized that the disruption in synthesis of retinoic acid by ethanol is an underlying cause of fetal alcohol syndrome. The main enzyme responsible for retinoic acid synthesis is alcohol dehydrogenase IV (ADH-IV), most abundant in the stomach and intestines in adults, and essential for proper fetal development.
Rajal G. Cohen, Ph.D.
Affiliate Faculty

Assistant Professor of Psychology & Communication Studies
Graduate Faculty in Human Factors and Neuroscience
University of Idaho, 875 Perimeter Drive MS 3043
Moscow ID 83844-3043
rcohen@uidaho.edu
208-885-4102
My research uses tools and concepts from cognitive psychology, neuroscience, and kinesiology to inform and inspire questions about posture and voluntary movement - in healthy young adults as well as in the context of Parkinson's disease, aging, and musculoskeletal pain. Recently we have looked at which cognitive factors are associated with postural alignment and gait in healthy older adults, at how postural tone affects neck pain, and at how biofeedback may cause a tradeoff between postural alignment and computer task performance. We are also involved in some multi-site intervention studies and neuroimaging studies.
Cohen Lab
Audrey Fu
Affiliate Faculty
Department of Statistical Science
University of Idaho
875 Perimeter Drive, MS 1104
Moscow, ID 83844-1104
208-885-0132
audreyf@uidaho.edu
Sara J. Heggland
Adjunct Faculty
Professor of Biology
Albertson College of Idaho
208-459-5063
SHeggland@albertson.edu
Our research explores the cellular mechanisms involved in heavy metal toxicity and focuses on the heavy metal cadmium. There are a variety of sources of cadmium, however, increasing discard into landfills of electronic products (e-waste) that contain heavy metals makes cadmium exposure a growing public health concern. Cadmium is an environmental pollutant that is toxic to many tissues. Human exposure to cadmium is linked to many diseases including kidney, skeletal and liver disease, and several types of cancer. A key to understanding cadmium's toxic action is to decipher the mechanisms within cells that cause and protect against cadmium toxicity.
Patrick J. Hrdlicka
Affiliate Faculty
Associate Professor
Department of Chemistry
University of Idaho
208-885-0108
hrdlicka@uidaho.edu
Patrick J. Hrdlicka's website
I am a nucleic acid chemist with interests at the interface of chemistry, molecular biology and materials science. My research team specifically aims to i) develop and characterize oligonucleotides that enable sequence-unrestricted targeting of double-stranded DNA, and ii) utilize these molecular tools to detect and regulate genes in different biological models.
Projects may accordingly incorporate elements from synthetic organic chemistry, molecular biology, bioanalytical chemistry and biophysical chemistry.
Cheryl Jorcyk
Adjunct Faculty
Professor
Department of Biology
Boise State University
208-426-4287
cjorcyk@boisestate.edu
Cheryl Jorcyk's profile
My laboratory's research interests are directed towards elucidation of the molecular mechanisms that promote tumor progression. We have been working on the effects of the cytokine Oncostatin M (OSM) on breast tumor progression and metastasis. Oncostatin M (OSM), an IL-6 family cytokine, is produced by breast cancer cells and tumor-associated cells of the immune system, including macrophages and neutrophils. OSM has been shown to inhibit the proliferation of breast cancer cells, and this effect initially focused much attention on OSM as a potential breast cancer therapy. Data from our lab, however, suggests that OSM could actually contribute to tumor progression and the development of a metastatic state. We have shown that OSM induces vascular endothelial cell growth factor (VEGF), cyclooxygenase-2 (COX-2), cell detachment, and invasive capacity in vitro. In vivo studies involving the role of OSM in breast, prostate, and colon cancer progression are underway.
Brian Kennedy
Affiliate Faculty
Associate Professor
Dept. of Fish & Wildlife Resources
College of Natural Resources
University of Idaho
208-885-5171
kennedy@uidaho.edu
Brian Kennedy's website
I am interested in how ecological, evolutionary and ecosystem processes interact to determine how populations function over time. Much of the work in our lab is currently focused on the community ecology and population dynamics of salmon in river ecosystems. Projects include studying the evolution of life history strategies for fish and understanding how changing flow dynamics of river systems alter food web dynamics and fish bioenergetics.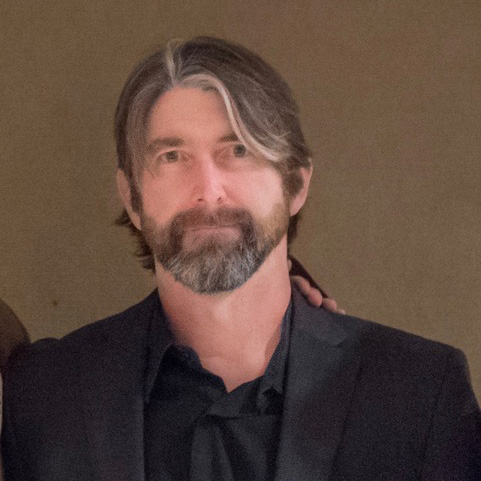 Peter Meserve
Adjunct Faculty
Distinguished Research Professor, Northern Illinois University, Emeritus
I recently retired to Moscow from 35 years of teaching at Northern Illinois University (DeKalb, IL); courses I taught there as well as at the University of Idaho in 1975-1976 included mammalogy, ornithology, biogeography, and ecology. I continue to be involved in a long-term ecological study of small mammals, vertebrate predators, plants, and other organisms in a semiarid community near La Serena, north-central Chile. Now in its 27th year, we are conducting experimental manipulations of predators, competitors, and herbivores, and monitoring long-term responses of the biota to on-going climatic change supported by grants from the National Science Foundation, FONDECYT Chile, and the Institute of Ecology and Biodiversity (Santiago).
Andrew Pierce
Adjunct Faculty
Lab: Gibb Hall 235
208-885-8857
Office: 208-885-6057
apierce@uidaho.edu
My background is in endocrine regulation of growth in fishes, focusing on the roles of growth hormone and the insulin-like growth factors. A general goal of my research is to develop bioindicators based on fish physiology and endocrinology, and to apply these in the conservation and management of fish populations. In my current position, I am developing methods to capture, evaluate, and recondition post-spawning anadromous steelhead kelts. I am employed by the Columbia River Inter-Tribal Fish Commission (CRITFC), and stationed in the Department of Biological Sciences at the University of Idaho.
Christopher Remien
Affiliate Faculty
Assistant Professor
Department of Mathematics
cremien@uidaho.edu
http://www.webpages.uidaho.edu/cremien/
Research Interests: I am broadly interested in mathematical biology, developing and applying mathematical techniques to answer important biological questions. Much of my research uses mathematical methods to analyze how animals process nutrients and toxins with applications in medicine and ecology. I have applied mathematical methods to issues as diverse as acetaminophen (paracetamol, Tylenol) overdose, incorporation of stable isotopes into animal tissues, and microbial detoxification of ingested toxins in mammals. The mathematics are diverse, including dynamical systems, bifurcation theory, probability, inverse methods, statistics, numerical analysis, and simulations.
Erica Bree Rosenblum
Adjunct Faculty
rosenblum@berkeley.edu
The Rosenblum lab studies the processes that generate and impact biological diversity. We are particularly interested in both sides of the evolutionary speciation/extinction "coin" and in determining the mechanisms of rapid adaptation of animals to changing environments. We work across levels of biological organization (from genes to phenotypes to behaviors to community assemblages) and use a variety of methodologies (from genomics to field ecology). Topically, many of our projects focus on reptile and amphibians in the western US. Currently, we are studying disease-related declines in amphibians and ecological speciation in lizards, but we are open to other collaborations in evolutionary ecology, ecological genomics, and global change biology.
Nathan R. Schiele, Ph.D.
Assistant Professor
Department of Biological Engineering
University of Idaho
875 Perimeter Drive MS 0904
Moscow, ID 83844
Office: Engineering/Physics 412
Phone: 208-885-9063
nrschiele@uidaho.edu
Research/Focus Areas: Tissue Engineering, Mechanobiology, Musculoskeletal Tissues, Tendon Mechanics, Stem Cell Differentiation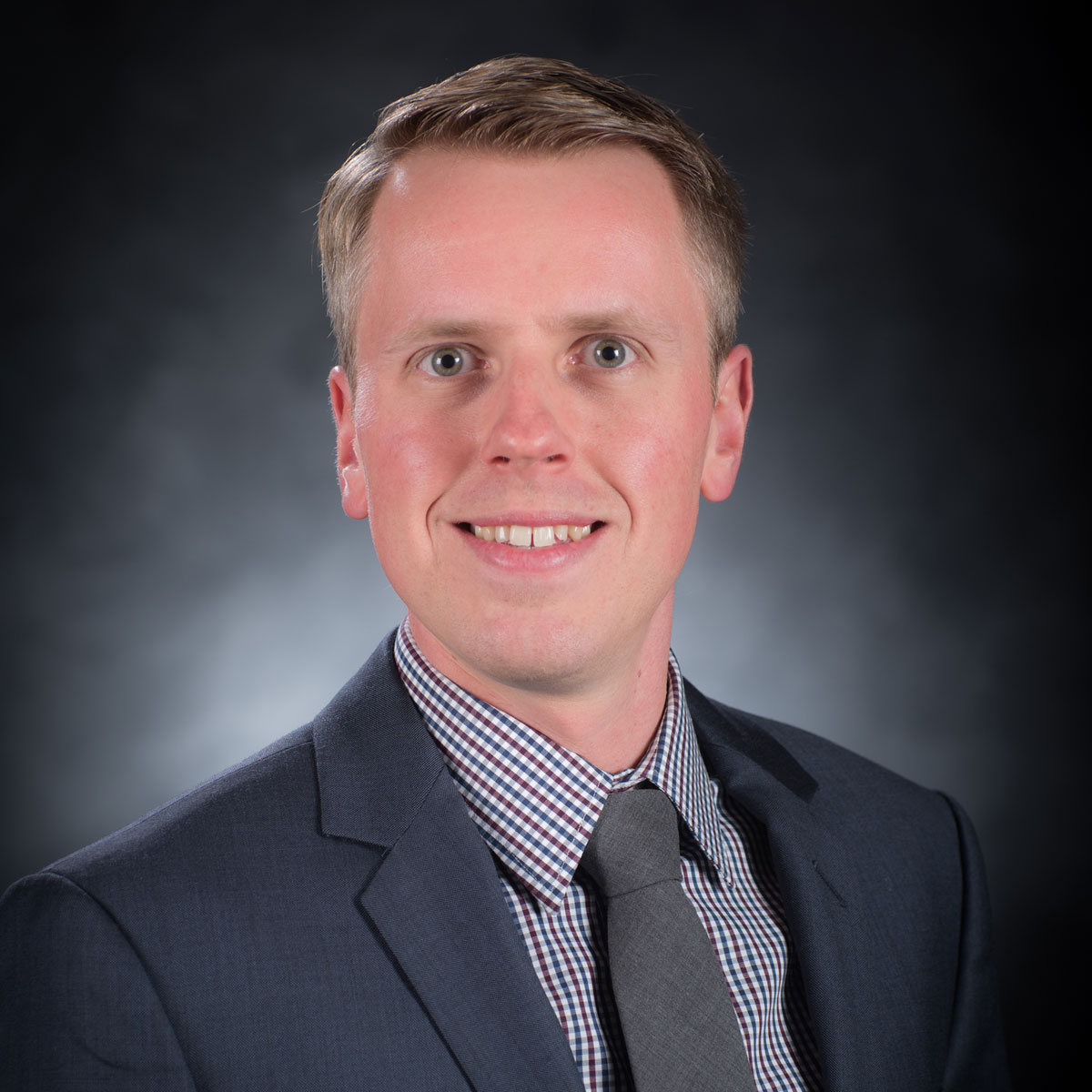 Irvin R. Schultz
Adjunct Faculty
Toxicologist
Lynker Technologies under contract to Northwest Fisheries Science Center, National Marine Fisheries Service, National Oceanic and Atmospheric Administration, Seattle, WA, USA.
irvin.schultz@noaa.gov
Research Areas: Ecotoxicology and Biotechnology, Marine and Coastal Resources, Marine and Environmental Chemistry, Water Resources Modeling
Ronald Strohmeyer
Adjunct Faculty
Assistant Professor
School of Health & Science
Department of Biology
Northwest Nazarene University
208-467-8335
rwstrohmeyer@nnu.edu
Chronic Inflammation in the Alzheimer's Disease Brain
Dr. Strohmeyer's research currently encompasses the following four detailed objectives:
Characterizing the expression pattern of each C/EBP isoform in human brain tissue and in brain cell cultures.
Assessing the functionality of C/EBPs in modulating the expression of cytokine, chemokine, complement, iNOS, and other inflammatory genes.
Assessing the role of C/EBPs in glial cell activation and differentiation in response to inflammatory stimuli and amyloid protein.
Determining whether C/EBPs may be modulated by anti-inflammatory drugs such as non-steroidal anti-inflammatory drugs (NSAIDs) (i.e. ibuprofen), cholesterol-lowering drugs collectively known as statins, and natural compounds such as plant-derived polyphenols.