U of I Scientist Becomes Idaho's First National Academy of Medicine Inductee
March 28, 2023
A global nutrition crisis affecting babies of COVID-19-positive mothers was brewing in the spring of 2020, when University of Idaho's Michelle (Shelley) McGuire and colleagues sought to quell fears with science-based guidance.
New mothers throughout the world faced a quandary — avoid breastfeeding to protect their infants from a mysterious new disease or risk breastfeeding to ensure optimal nutrition for infant development.
Through their research findings, McGuire, director of the Margaret Ritchie School of Family and Consumer Sciences and a professor in the College of Agricultural and Life Sciences (CALS), and colleagues provided surety to mothers worldwide that it was indeed safe for them to nurse their babies while infected with COVID-19. McGuire's prompt response toward answering that pressing question is among the many reasons why she was inducted last fall into the vaunted National Academy of Medicine (NAM).
McGuire, who was one of 100 members included in NAM's 2022 class, is the first faculty member to be inducted while employed at an Idaho institution.
NAM is a private, nonprofit organization that includes more than 2,400 members worldwide elected by their peers. It is among three academies that comprise the National Academies of Sciences, Engineering and Medicine.
"In the United States, this is one of the top recognitions a scientist can get," said McGuire, who was nominated by colleagues at Yale University and University of Illinois. "Hopefully, this is the start of a growing number of National Academy of Medicine members at University of Idaho."
Teamwork
In a presentation during her initial Zoom meeting as a NAM member, McGuire was quick to spot an error in a slide listing the handful of states still awaiting their first inductee into the organization. The error was that the list included Idaho.
One of the researchers who had nominated McGuire intervened immediately: "Shelley McGuire is now a member. You can take Idaho off that list."
As a new academy member, McGuire will help inform national health policy and offer guidance on human health research priorities. She also will help select future academy members and will be granted priority to serve on committees of experts commissioned by the academy to draft reports on pressing scientific questions.
McGuire had served on several NAM committees even before her induction. Most recently, she was part of a group of researchers NAM tasked with evaluating what's known about components of human milk — crucial information for determining nutrient requirements during infancy and ingredients to include in baby formula.
She's already seeing evidence that her induction has raised her profile as a researcher, as well as the profile of U of I as a whole.
"All of a sudden, I'm a popular speaker," said McGuire who recently added University of Nebraska and Cornell University to her list of speaking engagements. "I have had quite a few universities reach out and ask me to come and speak."
McGuire emphasized that she had help in becoming a Gem State trailblazer. For more than two-and-a-half decades, she's collaborated on research into maternal and infant nutrition with her husband, Mark McGuire, associate dean of research at CALS and director of the Idaho Agricultural Experiment Station, and Janet Williams, a CALS senior research scientist in the Department of Animal, Veterinary and Food Sciences. The team also works closely with Courtney Meehan, professor of anthropology at Washington State University.
"You technically get these awards as an individual, but you're actually getting them for the team," McGuire said. "It's the culmination of years of collaborative work – 20-plus years of studying human milk and lactation on the Palouse."
McGuire received a bachelor's degree in biology and a master's degree in nutritional sciences from University of Illinois before earning her doctorate in human nutrition from Cornell in 1994. The following year, her husband accepted a job with CALS in Moscow. McGuire agreed to a spousal accommodation to work in his lab.
Even after leaving U of I for Washington State University (WSU) in 1997, McGuire continued working closely with her husband on research. They soon teamed up with Williams, and the research duo become a trio. Several years later, Meehan joined the team and added to its interdisciplinary nature. McGuire remained at WSU until returning to U of I in 2018 to assume her current position.
Advancing the Science of Breastmilk
Over several years, McGuire and her colleagues have collected human milk samples from nearly a dozen countries to analyze their complex composition. They've found human milk varies based on where the mother lives and believe these differences prime babies to thrive in their specific environments.
And before the first American died of COVID-19, McGuire and her team, which also included postdoctoral fellow Ryan Pace, reached out to the World Health Organization and the U.S. Centers for Disease Control (CDC) about the need to research the possibility that the disease could be transmitted through breastfeeding — like other pathogens such as HIV and Ebola. Their research was funded by the National Science Foundation and the Bill and Melinda Gates Foundation.
At the time, little was known about how COVID-19 was transmitted — sanitizing groceries and quarantining mail were becoming customary practice. Furthermore, the CDC and the American Academy of Pediatrics had just issued recommendations that infected mothers be separated from nursing babies.
"These recommendations were based on little-to-no science, and the science that was available was of very poor quality. Rather, early recommendations to separate moms and babies were rooted in fear and the real possibility of transmission via breastmilk. As scientists, we knew we could answer this pressing question, and we worked around the clock to do just that," McGuire said. "There are some places in the world where there is no safe alternative to breastfeeding. Babies will die if they don't breastfeed, and in a lot of those countries that's where COVID was taking a terrible toll."
After providing evidence that breastfeeding was safe, the team's subsequent research concluded breastmilk even protects infants from the coronavirus by supplying them with antibodies.
Aside from her research, McGuire has made impact through her writing. She has coauthored two college-level introductory nutrition textbooks. A fourth edition of "Nutritional Sciences: from Fundamentals to Food," which is used internationally, was recently published.
"Her being in the academy is a demonstration of what an incredible scientist she is and what incredible scientists we have at the university and in the state of Idaho," said Christopher Nomura, U of I's vice president for research and economic development. "Reputationally, it demonstrates that we have one of the top biomedical faculty on the planet here at University of Idaho. Her work is literally having global impacts."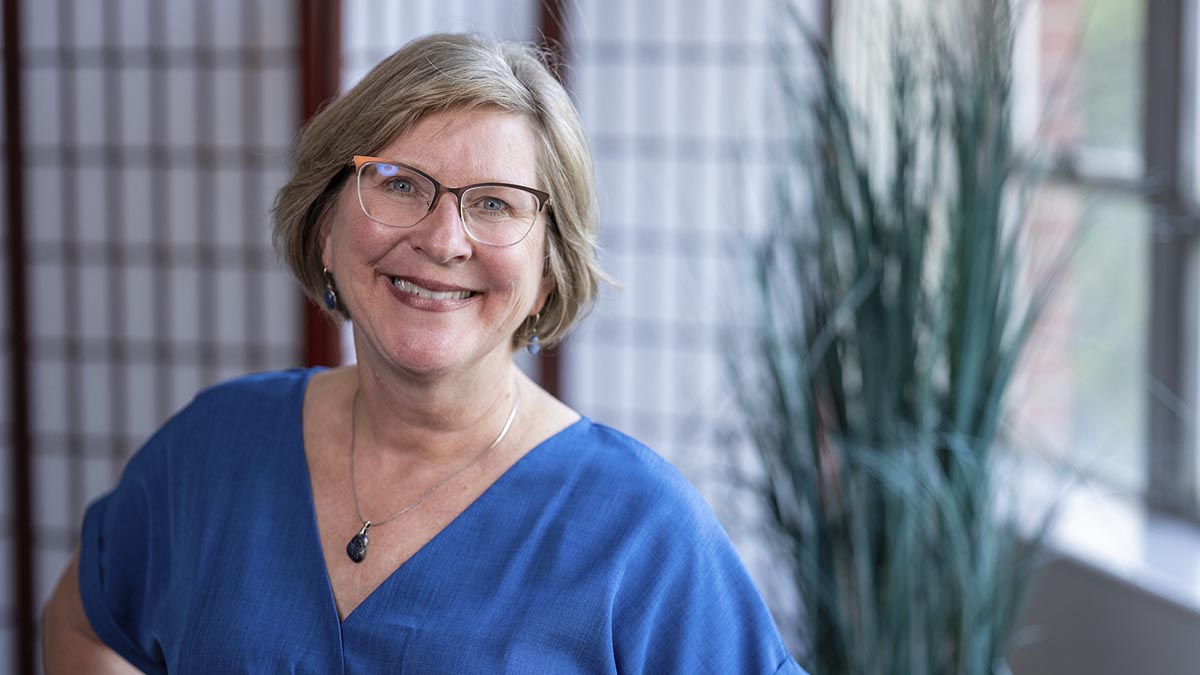 About the University of Idaho
The University of Idaho, home of the Vandals, is Idaho's land-grant, national research university. From its residential campus in Moscow, U of I serves the state of Idaho through educational centers in Boise, Coeur d'Alene and Idaho Falls, nine research and Extension centers, plus Extension offices in 42 counties. Home to nearly 11,000 students statewide, U of I is a leader in student-centered learning and excels at interdisciplinary research, service to businesses and communities, and in advancing diversity, citizenship and global outreach. U of I competes in the Big Sky and Western Athletic conferences. Learn more at uidaho.edu.