Joey's Journey
Graduating VTD Student Learns Collaboration Leads to Better Results
Senior Joey Cisneros lives to create. Whether he's drawing storyboards for a project, designing a virtual setting or collaborating with a partner, he's in his element.
When the Virtual Technology & Design (VTD) student from Burlington, Washington, was paired up with Music Composition student Spencer Cuppage for their senior capstone project, it didn't take long for Cisneros to feel like good things were about to happen.
"A lot of times when we create projects, it comes straight from our minds – no one else has much input on it," Cisneros said. "Once Spencer and I sat down and started talking about ideas, what we liked, what our influences were, I think we both knew we were pretty intertwined."
With Cisneros creating the visuals and Cuppage composing the musical score, the pair created their story entitled "Luma's Journey," a video about a child who falls out of a small boat and drifts to the bottom of a body of water, waking up in a strange new underwater world. Their story was one of ten presented with live music performed by the Lionel Hampton School of Music orchestra at the Administration Auditorium in January.
Once they received the details about their project, Cisneros and Cuppage met in-person once a week to discuss the story, each bringing ideas they had worked on since their last meeting. Cisneros would then create storyboards with concept art based on their planning session. The next time they met, they would discuss the storyboards, and Cisneros would make the necessary changes.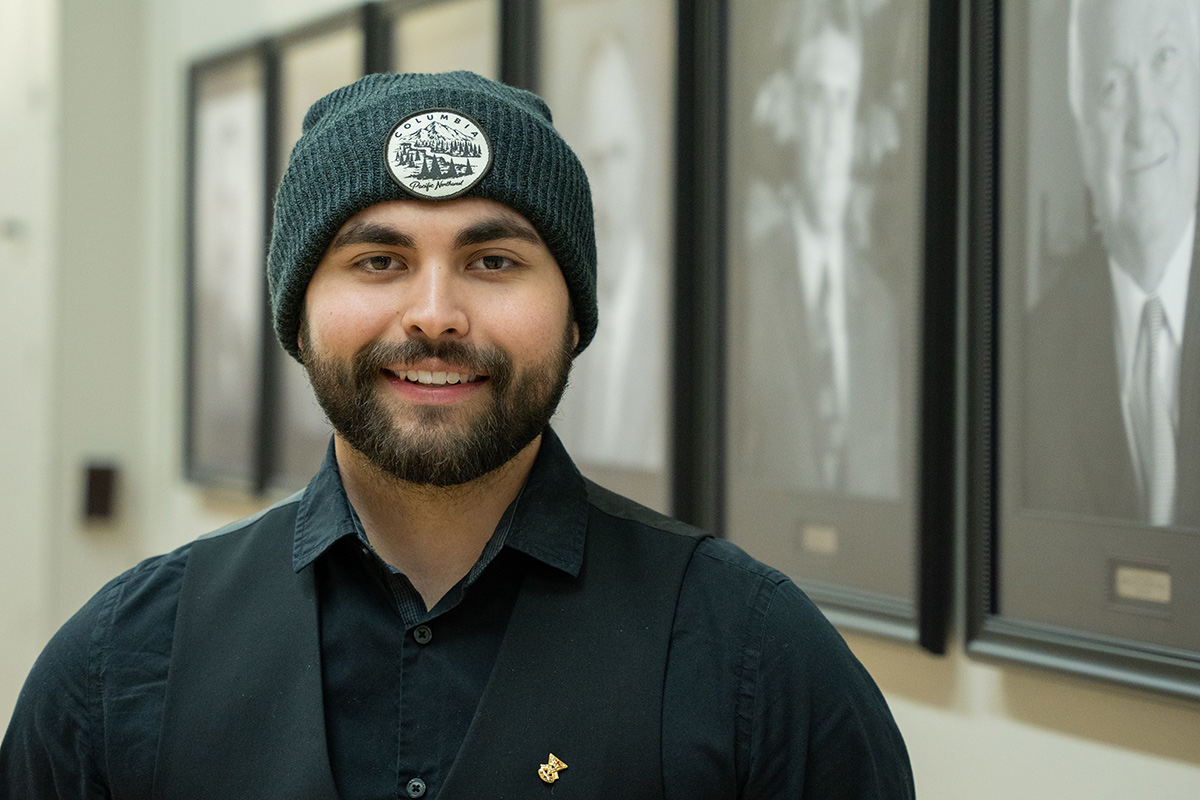 They only had one major rule: both had to agree to an idea before it was incorporated into the story.
"We talked about the reasons the main character would do something or not do something," Cuppage said. "We talked about holes in the story and how to fix them."
Once the basic story plot was agreed upon, Cisneros began creating Luma's virtual world. Simply creating a character and a fantastical new world to explore and discover was not enough however – he also needed to showcase the theme of the project: bioluminescence, which is the production and emission of light by living organisms.
"I started looking at different examples in media and real life for bioluminescence," Cisneros said. "With our story, I found that using bioluminescence with the plant life and other aspects of Luma's new world worked really well."
Cisneros also contributed to the music composition portion of the project, offering helpful critiques of Cuppage's rough music tracks as he finished them.
"I was in band all through middle school and high school, so I didn't feel uncomfortable making recommendations," Cisneros said. "I made suggestions here and there and if we both agreed then we made changes."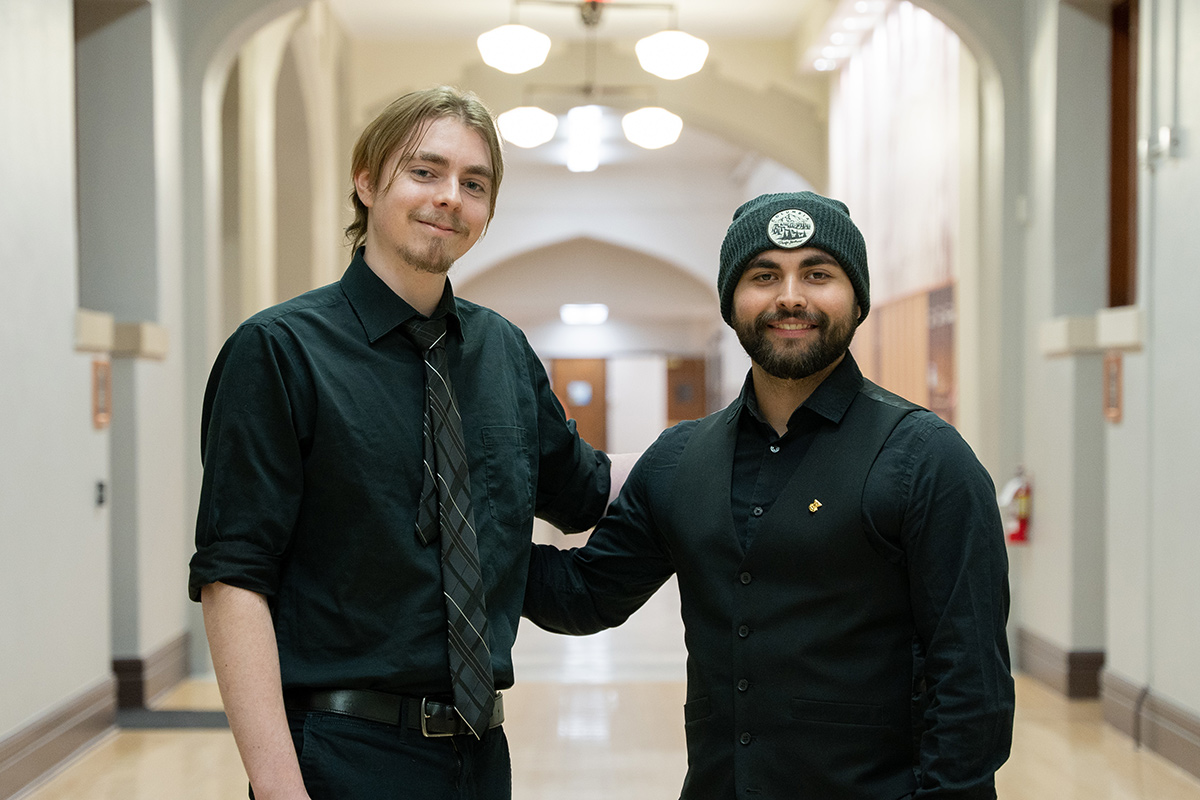 For Cisneros, success for "Luma's Journey" was measured not necessarily by peer and instructor feedback he received, but by the reaction of those watching the live concert.
I think if we get our story across, if the audience understands what we've tried to share with them, if they enjoy the music, if they appreciate the worlds we've created, then we've been successful. Joey Cisneros
"I think if we get our story across, if the audience understands what we've tried to share with them, if they enjoy the music, if they appreciate the worlds we've created, then we've been successful," he said.
Although Cisneros hasn't committed to what his post-graduate plans are, he is grateful for the opportunity to collaborate with Cuppage, knowing that working successfully with others will be a key in his industry.
"I'm leaning toward wanting to do something in the entertainment industry, but as long as I am creating something, I'll be happy," he said. "For me, planning and communication are key. With this project, it was amazing how smoothly things went because Spencer and I had clear communication and really understood each other. Because of that, I think we created something really special."
Article by David Jackson, University Communications and Marketing.
Photos provided by University of Idaho Visual Productions.