Women in Engineering Explore for 9th - 10th Grade Women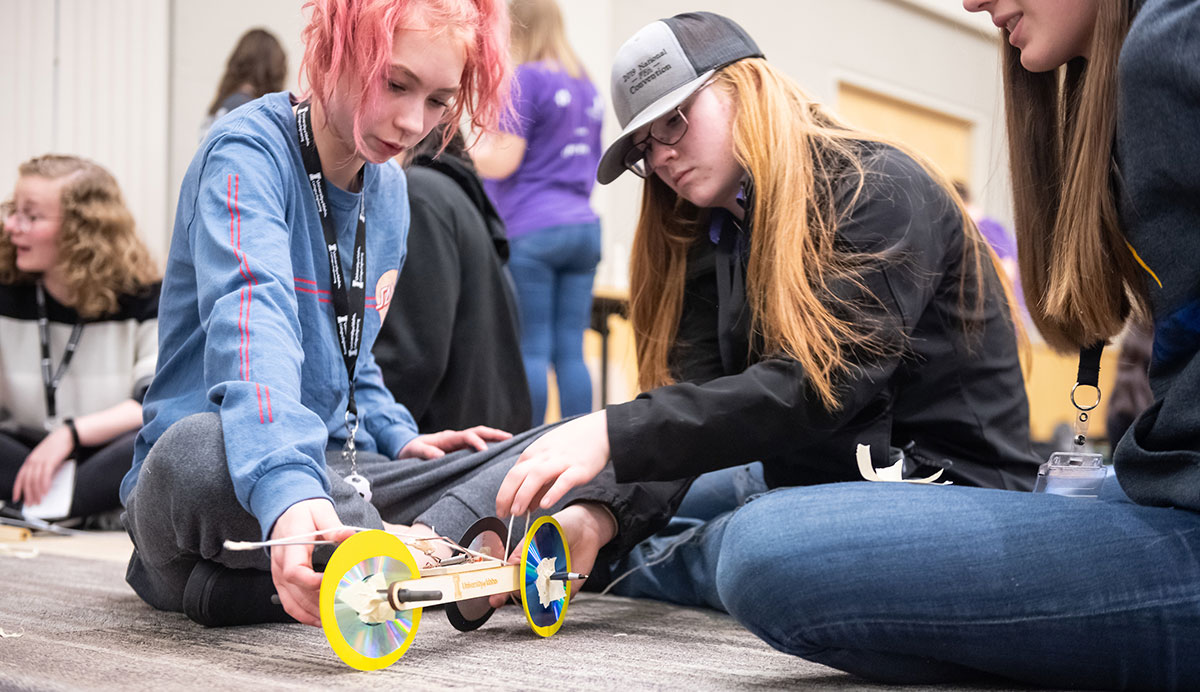 Save the Date: March 2021
Learn more about engineering, science, technology, math and college life during Women in Engineering Explore (WIE Explore):
Design and build cool projects
Meet female engineering students
Explore engineering laboratories on campus
Learn about college life from U of I students
Lunch and snacks provided. Travel scholarships are available.
This event is held in partnership with the University of Idaho Society of Women Engineers (SWE).
Stay Connected!
Request updates for Women in Engineering events by emailing Marie Wagner, Student Services Program Coordinator, at mariew@uidaho.edu.

Facts
13% OF ENGINEERS ARE WOMEN. The University of Idaho is committed to changing that statistic.
MORE THAN 250 WOMEN attend Women in Engineering events each year
76% OF STUDENTS say they could envision themselves studying engineering in college after attending a Women in Engineering Event
This event is made possible by the generous support
of the following organization:

Women in Engineering Day for 11th and 12th Graders
Save the date: Oct. 2020
Attend this one-day workshop to introduce students to academic and career options in engineering and computer science. Open to women in 11th and 12th grades.