Women in Engineering Explore for 9th - 10th Graders
Open to ALL 9th and 10th graders!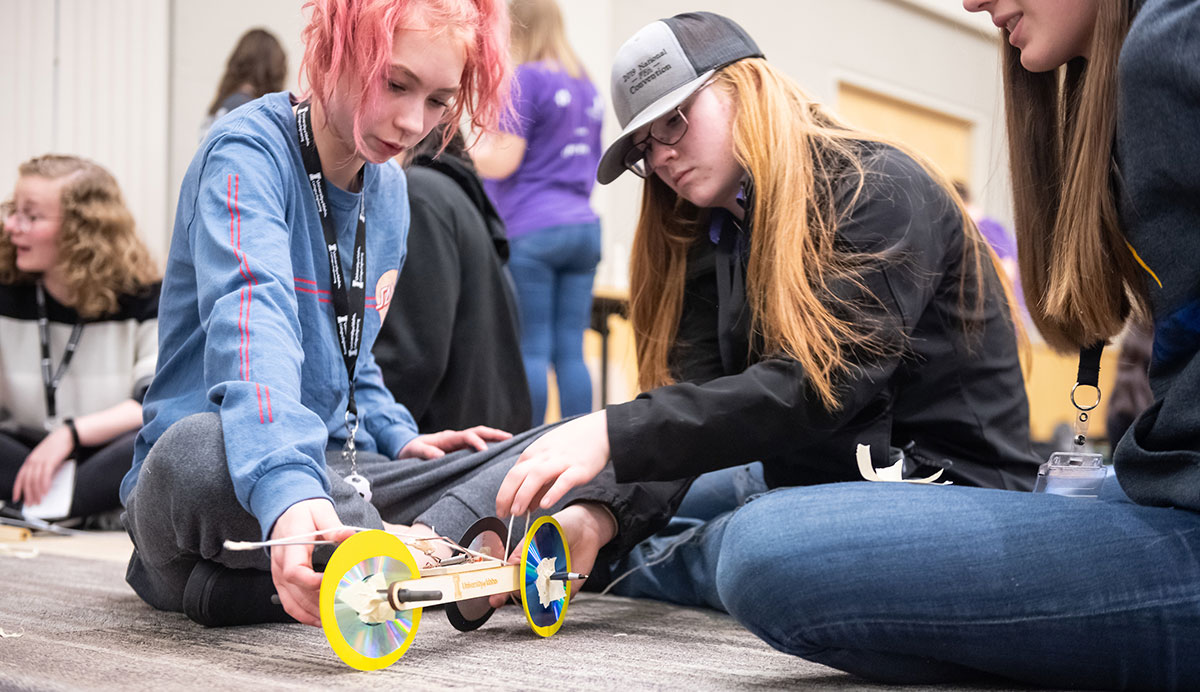 Save the Date – March 2022
Learn more about engineering, science, technology, math and college life during Women in Engineering Explore (WIE Explore):
Design and build cool projects
Meet engineering students
Explore engineering laboratories on campus
Learn about college life from U of I students
This event is held in partnership with the University of Idaho Society of Women Engineers (SWE), U of I College of Science, and U of I Coeur d'Alene.
This event is made possible by the generous support
of the following organizations:

Take a Virtual Tour
Browse state-of-the-art labs and learning spaces across the College of Engineering.

Facts
13% OF ENGINEERS ARE WOMEN. The University of Idaho is committed to changing that statistic.
MORE THAN 250 WOMEN attend Women in Engineering events each year
76% OF STUDENTS say they could envision themselves studying engineering in college after attending a Women in Engineering Event
Women in Engineering Day for all 11th and 12th Graders
Save the Date: Oct. 2021
Women in Engineering Day is a free workshop designed to introduce students to academic and career options in engineering and computer science. Open to ALL students in 11th and 12th grades.