Vandal Welcome Events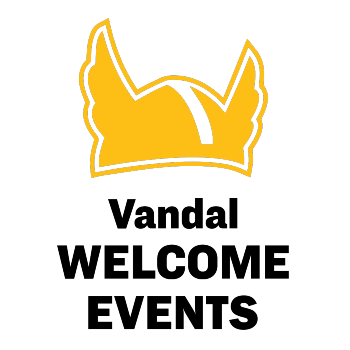 Vandal Welcome begins Wednesday, Aug. 19. This is the chance to move in, settle in after Greek recruitment and attend events with other incoming students and families. All Vandal Welcome events have been crafted to deliver important information and help students arrive on campus. New Student Orientation and the Department of Student Involvement are both available to help. Enjoy these next few days and weeks - this is the beginning of a new adventure!
It is an expectation that all first-year students attend programming Aug. 19-23. Any events after Aug. 23 are open to all and dependent on class schedules. Attend as you're able, we'd love to see you there.
Visit Moscow, ID
For more information about visiting Moscow, Idaho, click here.