History Professor Blazing New Trails in Pacific Northwest
University of Idaho professor Adam Sowards is using his expertise in public land history in the Pacific Northwest to help blaze new trails across the region.
Sowards, a history professor and director of UI's Institute for Pacific Northwest Studies in College of Letters, Arts and Social Sciences, was appointed to the Pacific Northwest National Scenic Trail Council (PNNST) in July 2015 by Agriculture Secretary Tom Vilsack.
"They tapped me because of my knowledge of regional history," Sowards says. "This is an incredible opportunity to ensure that we interpret the trail in a way that recognizes the historical significance of the place."
The PNNST received its designation from Congress in 2009. It stretches 1,200 miles from the Continental Divide at Glacier National Park to the Pacific Ocean near Cape Alava on the Olympic Peninsula. It is the only national scenic trail that runs through Idaho.
The council's initial agenda is to refine the route, recommend policies, propose projects and recommend interpretive material as part of a comprehensive trail plan.
"There are some places where you need to bushwhack," Sowards says. "Signage isn't there in other spots. The grizzly habitat is a sensitive concern. We need to protect the hikers, but I think it's as important to protect the grizzlies from human interference."
The council always wants to move about 300 miles of the route that are currently on motorways.
"Its mission is to be a continuous, non-motorized experience, so adjustments need to be made," Sowards says. "Another important mandate is to ensure that we protect and preserve the landscapes, which are breathtaking and amazingly diverse in terms of geography. They vary from remote wilderness, to highly-managed working lands."
Sowards, who has a doctorate in history from Arizona State University, came to UI in 2003. His courses focus on history of the Pacific Northwest, particularly the American conservation movement and forest history. He's also in the process of writing an environmental history of American public lands. His areas of focus made him a great candidate to join the council.
"This is an incredible opportunity to ensure that we interpret the trail in a way that recognizes the historical significance of this extensive swath of Northwest land," he says.
The advisory council comprises 23 members representing a range of interests and knowledge. The group includes private landowners, civic and recreational supporters, environmentalists, business representatives, public land representatives, historians and educators. The group works with the U.S. Forest Service, the trail's administrative body.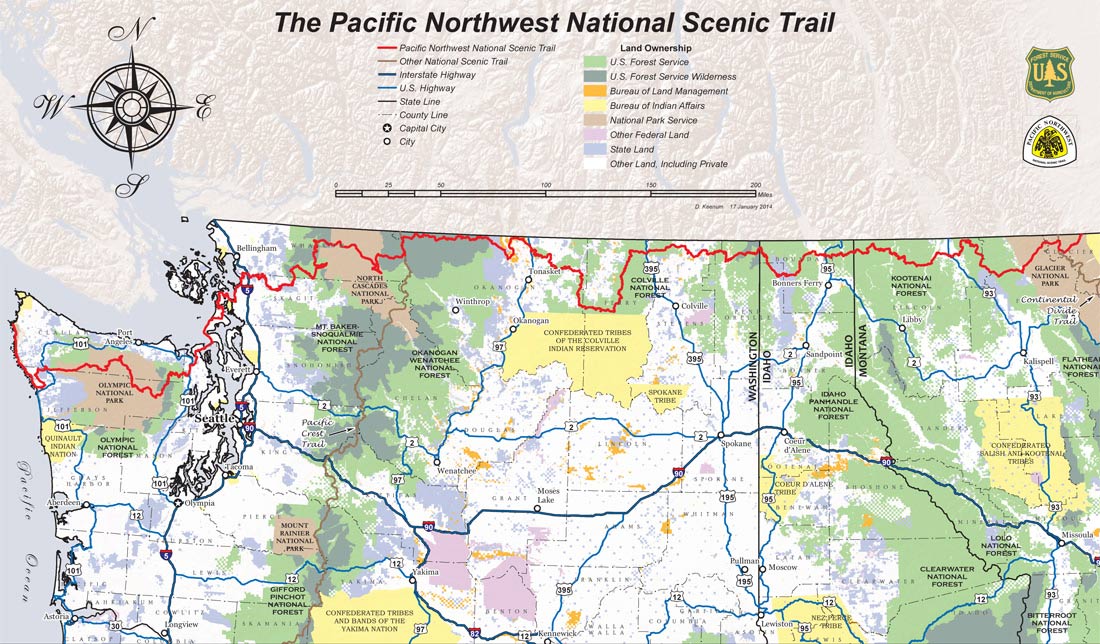 Advisory council meetings are open to the public. Written comments about trail plans are welcomed. Those interested are invited to contact Matt McGrath.