The Hoot, Spring 2023
Letter from Department Head
Spring gives us growth, optimism and renewal. I see the first green shoots emerging and envision fields full of grain in a few short months. I see students looking forward to graduation and the future that awaits them. This sense of optimism is why I love teaching and watching students transform into colleagues in agriculture. Spring gives me hope for the future of our industry and the people who share the story of "that inspiring task."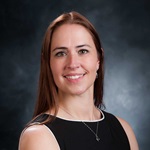 Kattlyn Wolf, Ph.D.
Interim Department Head
Department of Agricultural Education, Leadership and Communications
Fast Facts

GOAL's students traveled 42,858 miles this spring
846 contact hours by students in preparation for Idaho FFA State Convention
338 FFA members have been on campus for north Idaho district events
Happenings

April 4: Vandal Giving Day
April 5-8: Idaho FFA State Leadership Conference
April 10-21: Registration for fall 2023 classes
May 13: University of Idaho graduation
June 6-9: State CDE's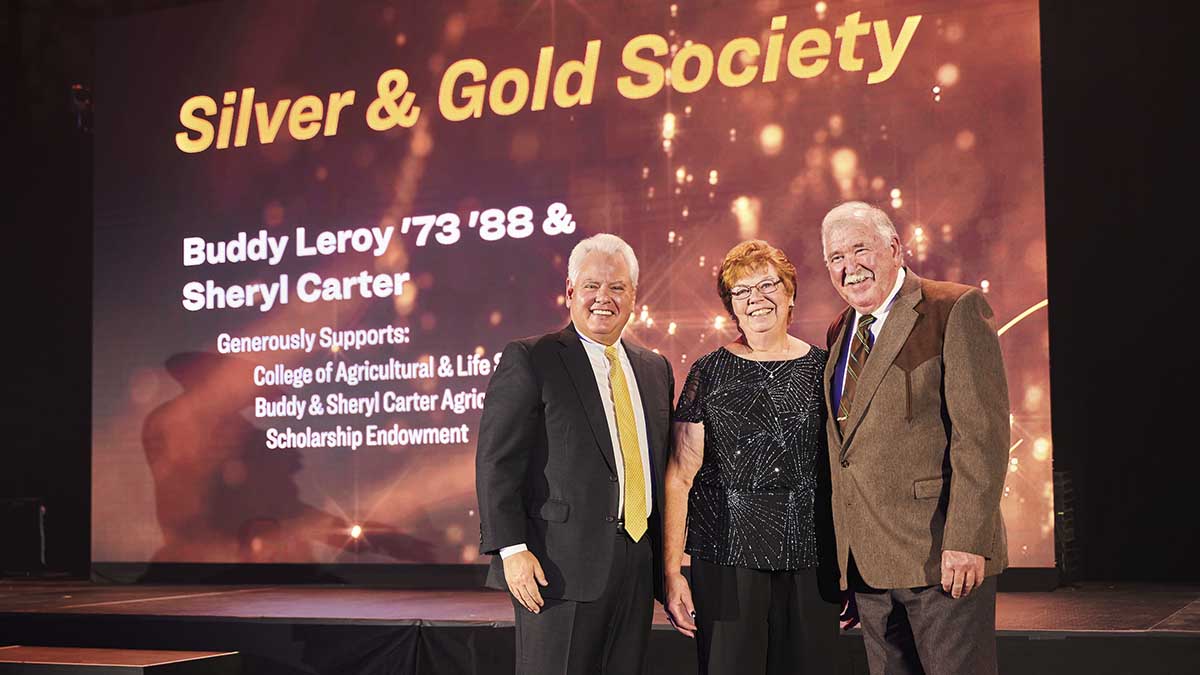 Donor Spotlight
Buddy and Sheryl Carter are both leaders in their respective fields — Buddy in agricultural education and Sheryl in nursing. Together, they have established scholarships at Sheryl's alma mater to support nursing students and here at University of Idaho, Buddy's alma mater, they started a scholarship to support agricultural education students in their student teaching semester. Buddy knows firsthand the challenge of student teaching and the increased costs of moving and living in a new place off campus.
After receiving his degree at U of I, Buddy went on to an over 40 year-long career in agricultural education and FFA advising. He recalled his student teaching semester and decided to give back and help future students be able to focus on their student teaching.
The Buddy and Sheryl Carter Agricultural Education Scholarship is a $2,000 award given annually to one of our outstanding student teachers for their hard work. The AELC department thanks the Carters for their generous support of our future agricultural education leaders.
Recipients — 2019-2020 Makenna Ellinghaus and Bret Kindall; 2020-2021 Claire Bardsley; 2021-2022 Bethany Newtson and Kendyl Puller; 2022-2023 Mia Stender.
GOALs Program
The Global Orientation for Agricultural Learning (GOALs) program allows students to learn about global food security and implement what they learned by teaching in agricultural education classrooms around the nation. Pairing both a fall and spring immersion. This spring one agricultural science, communications and leadership major joined the GOALs students as the communication liaison. A total of 11 students traveled during spring break to five different states. Including New York, North Carolina, Utah, California and Florida.
Hannah Ruth Pettyjohn, the communication liaison from Walla Walla, Washington, noted:
"It was really great to gain career skills related to the importance of public relations and technical skills like videography. While being immersed in the rich history of our nation. Seeing sights in New York like the Statue of Liberty and the 9/11 Memorial made this trip impactful on a personal level. I was also able to see the implementation of urban agriculture and interview companies that are immersed in that daily. I used this opportunity to learn how to document and share experiences through stories. Going through the full process of setting up interviews, the physical interview and generating the final product. This is what I could do in the future."
Agricultural education major Jacob Falk from Enterprise, Oregon, hopes the students he taught will continue implementing what he taught them.
He said, "At the end of the week I had them write letters to their legislators in hopes that'll allow them to have an avenue to advocate for these things. In addition, to be a little bit more civically engaged and promote themselves as a better global citizen. I feel like a lot of my students will take it and run with it and proceed to pursue their interest in the things they learned about."
Students were exposed to new opportunities and experienced places they were not familiar with. Students returned refueled with a sense of purpose and pride in what they have chosen to embark on for their future careers.
This project is funded through a USDA-NIFA Secondary Education, Two-Year Post Secondary Education and Agriculture in the K-12 Classroom Challenge Grant Programs.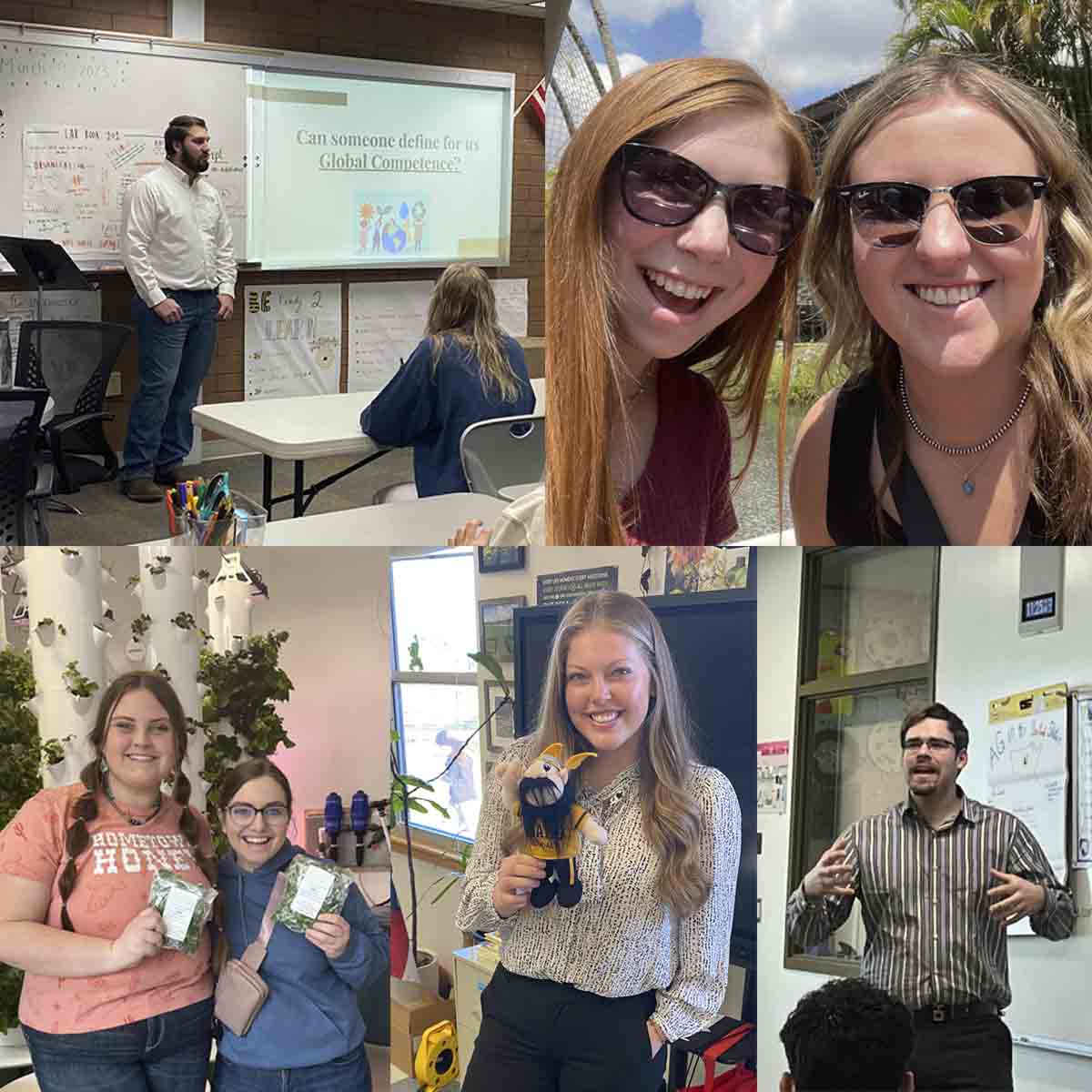 Student Spotlight
As an agricultural science, communications and leadership major, Julia Dondero discovered and pursued her passions. She is currently a communications intern for the World Champions Rodeo Alliance (WCRA). Her previous roles with The Cowboy Channel, COWGIRL Magazine and Bob Feist Invitational, prepared her to work with WCRA and have helped her identify her purpose.
"In my current role, I work to promote the WCRA and its efforts in further advancing the sport of Rodeo through digital and written communications. From writing and sharing athletes' stories to creating digital and social media, this role has been an incredible opportunity thus far. Working for the WCRA has been a dream come true and I am so grateful to continue to follow my passion for sharing stories in agriculture and the western industry."
Mindy Raymond, from Mud Lake is completing her agricultural science, communications and leadership degree at a distance.
She enjoys maintaining her own schedule while participating in her family's life. Raymond grew up on a small farm where she grew her love for agriculture. She began substitute teaching, which is when she decided that she loved being in a classroom with students.
"I have enjoyed learning more about water, plant nutrition, leadership and writing articles since transferring to U of I. As a non-traditional student, I have had the opportunity to meet people from my area or close to my area that I may not have otherwise met. I have also had the opportunity to be creative with the assignments I have been given and have aha moments that make sense to me based on where I am at in life. Being a non-traditional student has also helped me show my children that education is important and that we can accomplish everything we want, we just have to put in the time and effort to make it happen."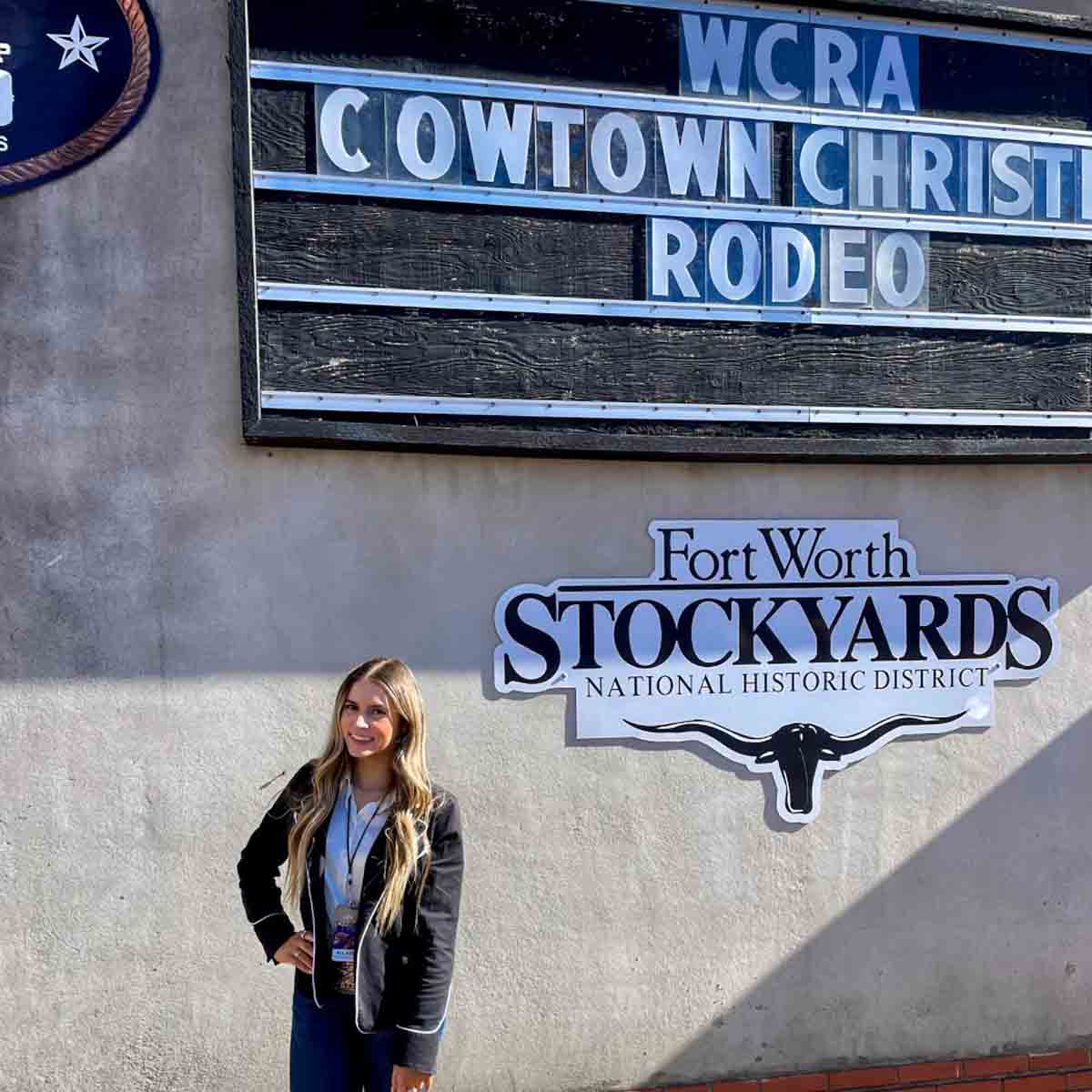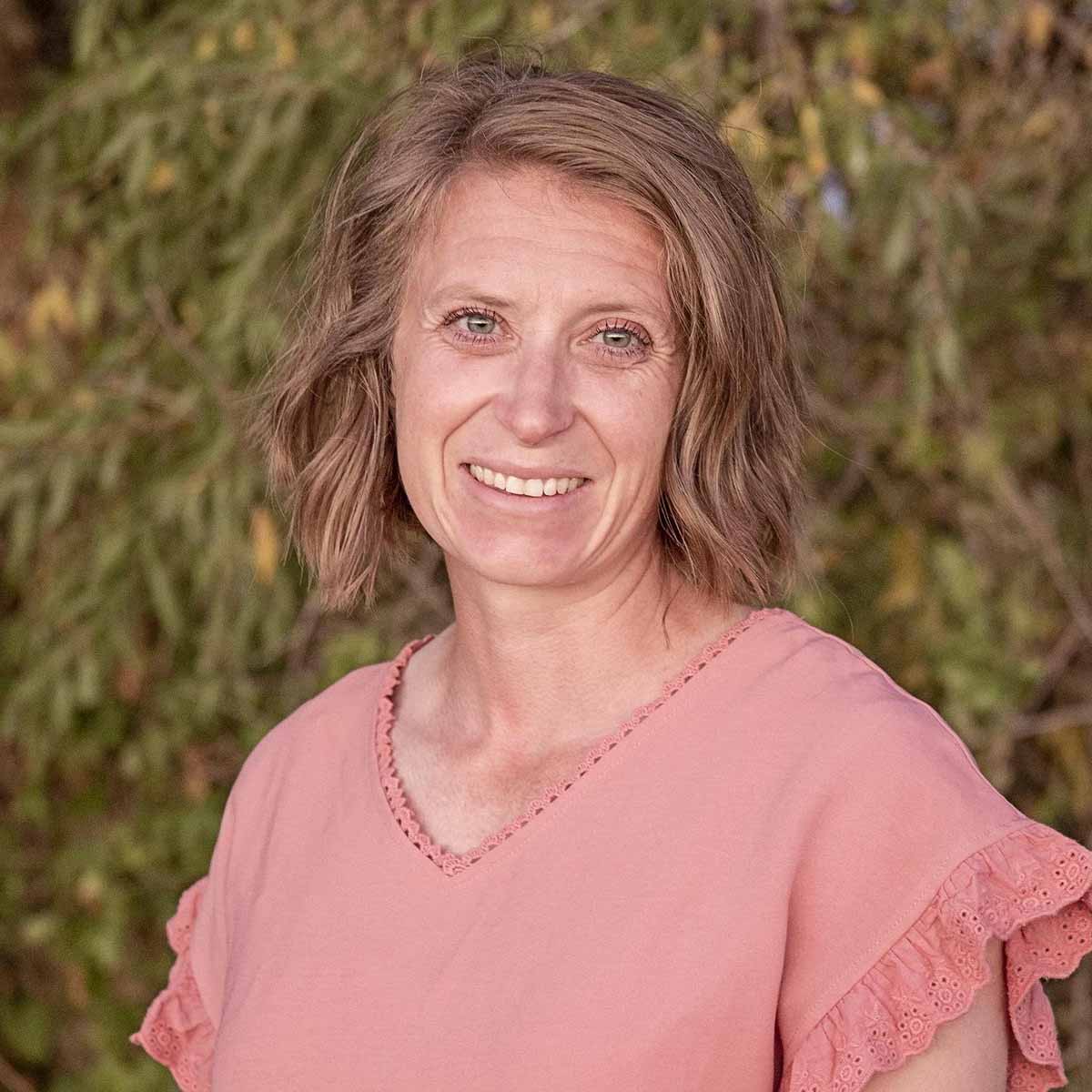 AgEd 350
The students enrolled in AgEd 350, Leadership Event Coordination, are hard at work organizing the 2023 Idaho State FFA Convention. The class works closely with the Idaho FFA Association and the Idaho FFA Foundation to manage everything from partner relations to CDEs to session planning.
Students are placed in one of three teams, based on their individual skill sets, experience and passion. The three teams include sessions, awards and events, and communications. Preparing activities for nearly 2,000 high school students and teachers can create quite a whirlwind but AELC students are up for the challenge.
Student leader Shaylyn Young shared her experience in the class.
"Being in the IDFFA State Convention class for the past three years has given me so many opportunities to grow in my leadership, communication and networking skills. As the public relations director this year, I have had the ability to practice and hone my teaching skills, which will help prepare me for student teaching next spring. I have nothing but gratitude for this collaboration between the AELC department and Idaho FFA, and I strongly encourage any student to join, whether you have experience in FFA or not. There are so many personal and professional skills developed through the planning and execution of state convention that will be valuable in any degree or career."
CFFA Corner

The Collegiate FFA Chapter has been busy since we last updated you on their happenings. Reporter Amy Heikkila shared what they have been up to. Heikkila said their big events have been a roadside cleanup, finals study night, their aroma kit fundraiser and members helping with the north Idaho CDE's.

As the club looks to the final months of school, they are hoping to increase their recruitment efforts. They are planning to table at Idaho FFA State Convention, UIdaho Bound and State CDE's.
Alumni Spotlight
Bret Kindall graduated from the University of Idaho in May 2020 with a degree in agricultural education.
His inspiration for agricultural education began as a Cambridge FFA member when his advisor, Jodie Mink, told him he would make a great agricultural educator.
"She saw in me what I wasn't able to see, which was ultimately the reason I chose to pursue agricultural education at the University of Idaho," he said.
Kindall set a goal as a sophomore in high school to be the top high individual in the National FFA Floriculture CDE. In 2015, his dream became a reality. He also made it on the National FFA stage in 2014 as the third-highest individual in the Environmental and Natural Resources CDE.
"The floriculture event has always been a favorite of mine because all students begin at relatively the same level," he said. "Few students have any prior experience, which allows non-traditional students to become engaged in FFA and the agricultural industry. It is a fantastic segway for many, including myself."
When he entered the classroom, he set a new goal to coach a national-winning CDE team. He achieved this goal when he coached the American Falls FFA Chapter into placing first in the National FFA Floriculture Event. He gives gratitude to his students for their work ethic and positive attitudes.
"Of course, I am proud of this accomplishment, but my favorite part was the excitement and sheer happiness I saw in my students when they won. A feeling I had felt seven years prior, so I knew exactly what was going through their minds," he said. "I don't think they believed me when I said they had a shot at winning… three of them landed in the top four individually. I couldn't be more proud."
Kindall credits his success to his decision to attend U of I. All of these experiences combined were available through the support of the AELC department.
"They worked with me to ensure I was completing my degrees, fulfilling commitments and enjoying my time in Moscow."
Outside of career success, he also values his wife and future family. He met his now wife, Rylie Kindall, while in college working at the Corner Club. The pair are expecting their first child this summer.
2+2 Degree
The University of Idaho and College of Southern Idaho (CSI) in Twin Falls offer a partnered "2+2" bachelor's degree in agricultural science, communication and leadership, the only CALS degree offered at a distance. Students first earn an associate degree in agriculture through CSI. Students then take a combination of online and in-person classes at the CSI campus for a complete degree path. U of I Academic Coordinator Amanda Moore-Kriwox oversees this degree path.
Zane Moser is the new outside retail and feed representative for Valley Wide Cooperative in the Magic Valley. Moser graduated with a bachelor's in agricultural science, communication and leadership in December while living and working in Twin Falls.
"The University of Idaho 2+2 bachelor's has been an incredible and knowledge packed experience these past few years. I encourage anyone who wants to pursue a degree in the magic valley, treasure valley and Snake River valley to go after higher education as such. Not only can one work a full-time job, but they can still access everything they need to become more successful in life. The Vandal Family is one that is unique to be a part of, even though I wasn't on campus the entire time. The faculty and administrators from the school and its satellite campuses are all talented people willing to help the students and the community they live in. Being someone who is from an agricultural background, this degree has helped me improve my communications and skills. Working with businesses, customers and those I come in contact through my job, has all been possible due to receiving this degree. I not only took advantage of the education, but every opportunity to be involved with U of I functions and reaching out into the local community. Go Vandals!"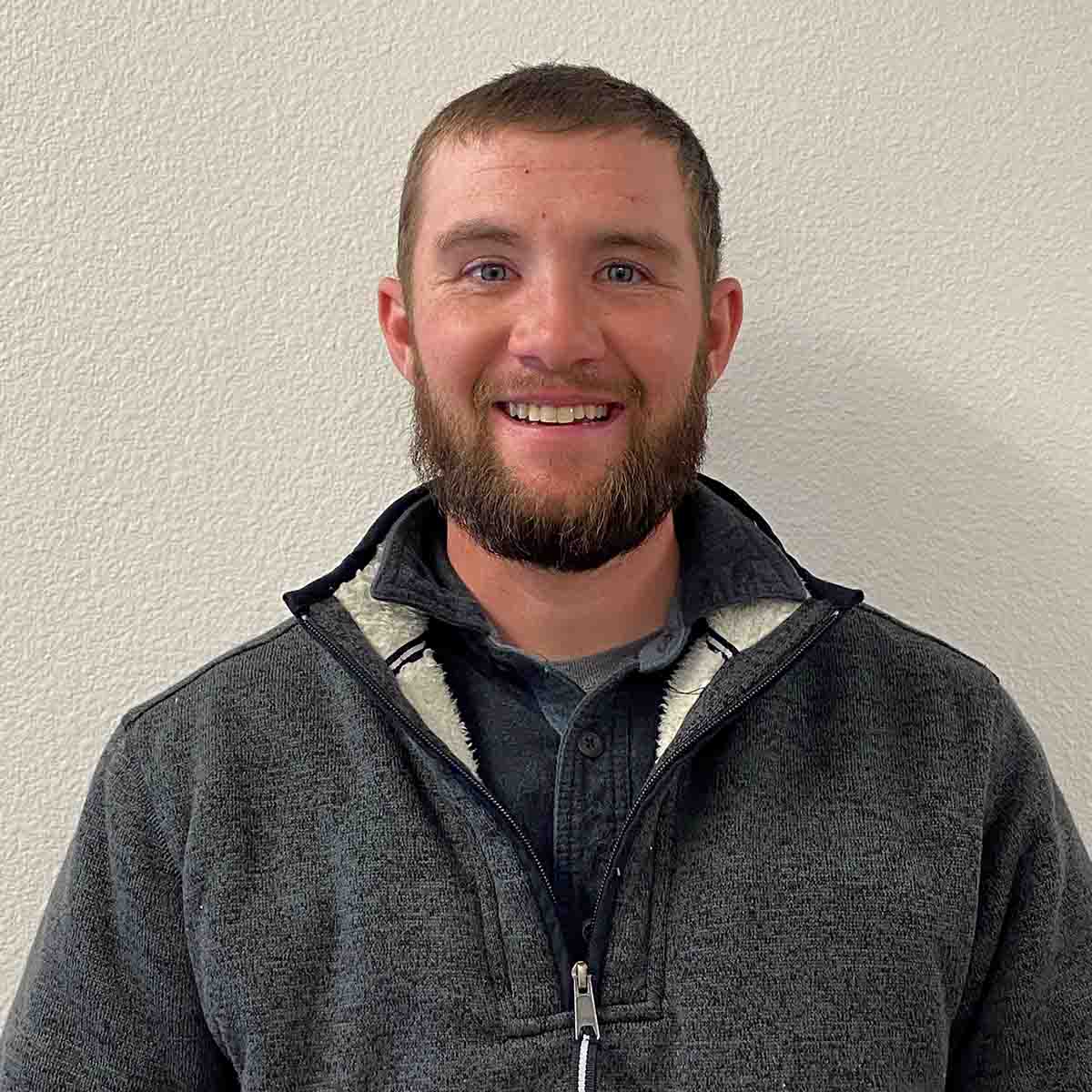 On-Campus Employment
AELC students take advantage of work opportunities on campus.
Saydee Henning currently works at the sheep center where she assists with lambing and general animal husbandry.
Alissa Whitaker works at Vandal Brand Meats, the on-campus facility that produces a wide variety of lamb, pork and beef cuts.
Makenna Dewitt works directly in the AELC department to assist with administrative tasks.
Working on campus is a great way to gain valuable skills while earning money to support academic endeavors.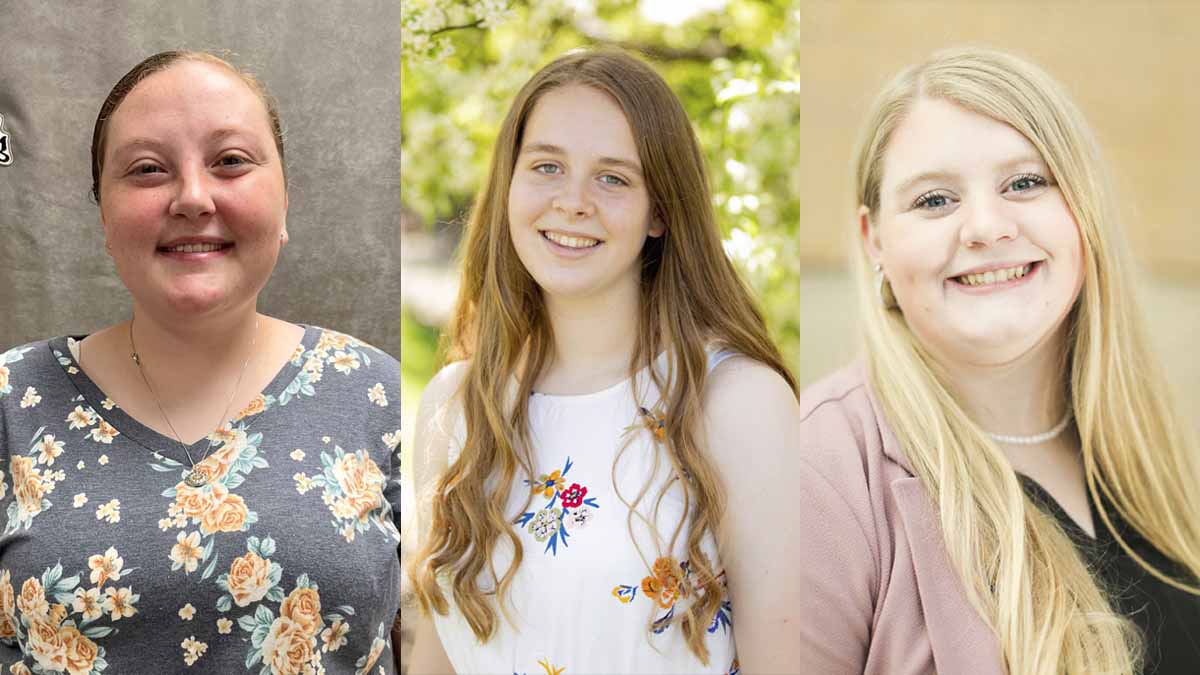 Vandal Giving Day — April 4-5

Did you know that you can donate directly to the Agricultural Education, Leadership and Communications Department on Vandal Giving Day? Money raised through Vandal Giving Day helps our department support student experiences. Some current needs include travel grants for student conferences, internship experiences, supporting student research projects and new video production equipment for the Ag Comm Squad. Our department is committed to supporting our students. Are you? To donate, visit the Vandal Giving Day website and navigate to the "AELC Department Head Challenge."

Kattlyn Wolf, interim department head, has issued a Vandal Giving Day challenge. Once the challenge hits eight donors she will donate $250. When we meet or exceed 16 donors, she will donate an additional $250.

Thank you for supporting AELC students.
Note from the Editors
Hi all. We are honored to have the opportunity to share with you what's happening in our department. This department has impacted our experience on campus. It has given us a sense of community and career readiness. We would like to thank you for all you do to impact our department.
Our editors are studying agricultural science, communication and leadership. Pettyjohn is interested in marketing as well as feature writing. Russell has enjoyed being able to combine her agriculture and media knowledge throughout her courses. Hammon is looking forward to a career in agricultural marketing with an emphasis on commodity specialization.
Many thanks to Jeremy Falk, Kasee Smith, Sarah Swenson and Amy Calabretta for their supervision of this newsletter.