The Hoot, Spring 2021
Missing Out
Over the last year, most of us have missed out on a lot of activities we would normally have completed. During spring 2020, our schools, churches and business all closed due to the COVID-19 pandemic. The closures made us realize all the things we took for granted in our daily lives.
Large group meetings like State FFA Convention and state Career Development Events were all canceled. In-person school graduations were also canceled in the abundance of safety. Over the past 12 months, we have modified our behavior and canceled activities. While virtual meetings on Zoom have allowed us to continue business, nothing about the last year would be considered normal.
As agricultural professionals we cherish working with students, teaching classes, training CDE and LDE teams and seeing students recognized for their achievements. As this school year draws to a close, we are hoping that 2021-2022 year will be much closer to a normal school year.
The AEE faculty and I look forward to welcoming Idaho FFA members, advisors and guests back to campus for the 2021 Idaho FFA Career Development Events on June 8-11. While the events might look a little different than in past years, we will once again be able to offer challenging experiential learning opportunities for Idaho FFA members. Don't miss out, and we hope to see you there.
Jim Connors, Department Head
Department of Agricultural and Extension Education
By the numbers

Undergraduate students — 81
Graduate students —12
Agricultural education — 43
Agricultural science, communication and leadership — 38
Total students — 93
ASCL student spotlight — Julia Villagomez
Julia Villagomez is a senior studying ASCL with a rich background in agriculture. Growing up on a small family ranch in Wendell with about 200 head of dairy calves and cattle, she's had many experiences that explain her responsibility, independence, and determined work ethic. Among the most memorable include doing chores with her siblings, bottle feeding calves, going to the sale with her dad, and moving pipes in the alfalfa field. Villagomez has a lot of pride in her family ranch because it helped her grow and makes an income for her family.
Villagomez changed her major to ASCL in her sophomore year when her friend and mentor, Brenda Vega, introduced her to the program. "After learning more about what ASCL was and what I could do with it, I decided that this major could help me grow and be able to give back to the community," she stated. Villagomez has always enjoyed working with youth, and wants a future career in youth development. She says, "I really enjoy the leadership aspect of this major because it's allowed me to see my potential."
Among the accomplishments Villagomez has had during her collegiate years, she is most proud of serving as an intern for UI Extension, Ada County office.
During the internship, she worked with youth in a summer reading program by creating STEM lesson plans. This was a rewarding opportunity because she got to see the youth engaged in many activities. Another part of her internship was working with the Boise Mobile Farmers Market, which visits different areas in the Treasure Valley to provide fresh produce to low-income families. "One of my favorite memories about the mobile market was the last stop; I got to meet really great individuals as well as learn more about how to prepare the different produce we provided," Villagomez said.
Villagomez has recently started as a 4-H Military Partnership Assistant. In this role, she provides diverse resources and programs to military youth and families throughout Idaho. Villagomez hopes to continue working with the same program after graduation. She really values being able to work with youth all over Idaho and gain new perspectives while working with families in the military. She mentions that the career is everything she's been wanting to do for the past three years and more, and states, "I know this career is for me and I'm really excited to see where I can go with it as well as continue to learn new skills while in this position."
One of the biggest lessons that Villagomez has learned in college is to do what makes you happy. She advises, "to live life to one's full potential while on this journey in our lives, take any and all opportunities that land on your plate." Villagomez believes that through experiences, you learn a lot about yourself and what you want in life. Additionally, she learned that she can use her voice to speak up for those who aren't comfortable.
Villagomez was a part of the College Assistant Migrant Program (CAMP) and states, "If it wasn't for this program and other programs I've been involved with, my passion to educate youth wouldn't have been as strong as it is today." She is also a member of the Kappa Delta Chi Sorority, Inc. and values meaningful memories. Villagomez attributes the support through these experiences and her mother to her success and drive. — Written by Lynnsey Tracy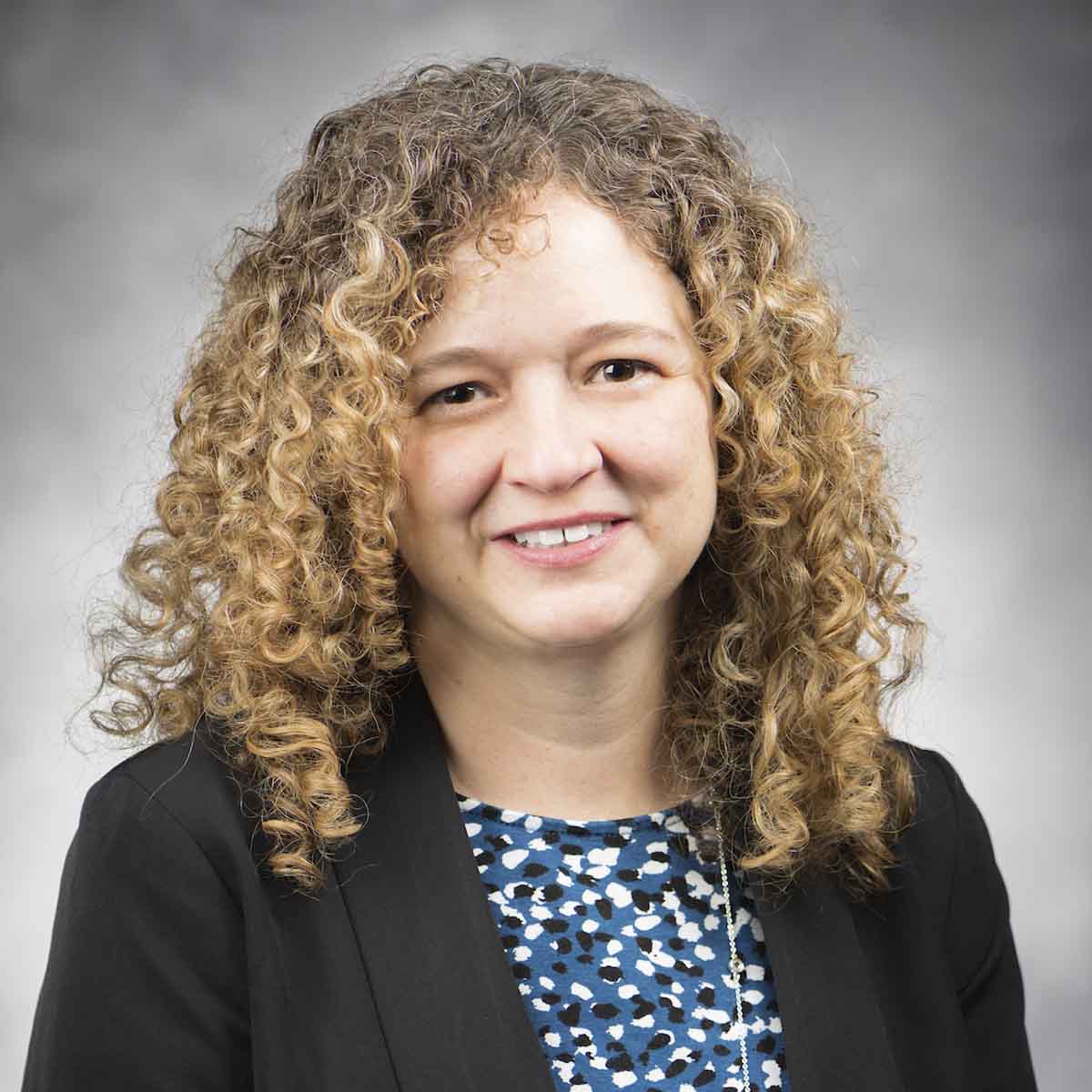 Staff introduction — Sarah Swenson
Sarah Swenson, who grew up in Chewelah and Newport, Washington, is the new administrative coordinator for the Department of Agricultural and Extension Education at the University of Idaho. Swenson graduated from Willamette University with a degree in music therapy, then she spent some time working with elderly people in assisted living communities. She moved to Moscow four years ago with her husband of 18 years, Matt, and their two teenagers. She has been a stay-at-home mom, and her husband works as a professor in mechanical engineering at U of I. Swenson shared that she is excited to work with the people in this department and says, "Everyone has been very welcoming and it's a great atmosphere to work in. I look forward to meeting more students." We are also very excited to have her with us in the department.
When asked about her background in agriculture, Swenson tells that she grew up in small towns which allowed her to see agriculture first-hand around her. She also says that her husband's extended family farms around the Hillsboro, Oregon area.
She has her own connection to agriculture with a garden and a small orchard at their house with assorted fruit trees that the family maintains.
In her spare time, Swenson enjoys baking and cooking. She also likes to spend her time canning with the fruit from their own fruit trees. Swenson and her family also enjoy hiking and fishing. She says, "I love to travel and am looking forward to doing more of that in the future." Continuing, some interesting facts about our new administrative coordinator is that she can play the flute, likes to run, enjoys board and card games, and loves all things chocolate.
You can find Sarah Swenson in the department office on Monday, Tuesday and Thursday from 8 a.m. to 2 p.m. — Written by Kiera Packer
Q&A with the Idaho FFA State Convention directors

Each year AEE, in collaboration with the Idaho FFA Association, provides internship experiences to over 20 students through the AGED 350: Leadership and Event Coordination course. In this course, students are responsible for planning and executing the Idaho FFA State Convention. Three student directors are hired each year to assist with the supervision and leadership of their assigned team and in teaching the associated course. We asked the student directors to tell us more about their experience this year hosting a virtual convention.

Bethany Newtson, awards and events director — What has been the biggest challenge you've faced while serving as a director?

"Learning how I fit within an organization I haven't been a part of. It's been a humbling and growing experience to learn about Idaho FFA. I was very nervous to take on this position back in October, but now I wouldn't trade it for anything. I'm grateful for the opportunities I've had to grow in an area I was really inexperienced and unconfident in."

Hannah Hale, public relations director — How do you see other students benefiting from the class and experience?

"I think the biggest benefits for students in the class are broadening their knowledge of event planning and what happens behind the scenes, professional experience, leadership abilities because they all have a small part that they take on by themselves with direction and help from other class members. Professional experience is a big one because it is a great way to learn how to handle yourself professionally as well as interacting with industry professionals."

Emma Christensen, sessions director — How do you feel that you've benefited from the experience of serving as a director?

"Taking on the position of sessions director has been a completely new experience for me because I have never taken on a leadership role in which I oversee a team of my peers. This experience has taught me the importance of clear communication and proper delegation. I love that my role allows me to connect with the state officers as well as other interns in the class and the interns on my team. I feel extremely fortunate to have had another opportunity to give back to Idaho FFA and expand my skills not only as a leader but as a team player."
First-year teacher check-in — Erica Wood
Erica Wood was a spring 2020 graduate from the department with a degree in agricultural education. After graduation, she was hired at Cascade Junior-Senior High School to start a new agricultural education program. Her hard work and dedication to teaching agriculture is inspiring. Starting a program in the midst of COVID-19 has made it a challenging experience for Wood, but nothing that she can't handle with the motivation of her resilient and adaptable students. "Students, parents, staff and the community as a whole have shown nothing but support and excitement for the new program, and so I am confident that in a few years we truly are going to have something special here in this little mountain town," Wood says.
Wood has found that one of the most important things to being a good teacher is building relationships with the students. She has loved getting to know each of her students and forming connections with them. As Wood sees it, building mutual trust and respect is the best way to help students learn and grow. Wood says, "Even on my worst days, it is always my students who help cheer me back up and make it all worth it." The relationships that she's built help make her job easier because her students recognize that even if she makes mistakes, she is a fellow person and has their best interests at heart.
Her FFA advisors had a very positive impact on Wood and were essentially the motivation behind her becoming an agricultural educator. "Adam Ineck inspired me to get involved with FFA and take full advantage of its opportunities," Wood said, "Julie Smith inspired me to grow as a person and to pursue ag education as a career." She has seen the ability of agricultural teachers to form connections with their students and use their passion to help them succeed. She wants to have the same impact on the lives of others. Wood also has strong family roots in both agriculture and education, so she wants to carry on those family traditions.
Wood mentioned that something she really values learning from her classes at U of I is how to structure a class and manage a classroom.
Teachers can research and learn the agricultural content themselves, but working with students and keeping them engaged is something Wood really values. "I think that knowing how to manage a classroom and create a structured class is the very foundation of success for a teacher, and there are a lot of skills that I gained through my time at the university that has helped me to be successful in this area," she states.
Kasee Smith was a very influential professor and mentor to Wood. "I have always admired her for being an engaging instructor that I learned a lot about teaching from," she says. Wood also mentions that Smith genuinely cares and does a lot to help her students to be successful.
Wood enjoyed spending time with her cohort throughout their time in the AEE department. She says that her fondest memory was traveling to the National Association of Agricultural Educators in Anaheim, California during their senior year. They got to learn from agricultural teachers from all over the nation, bond within the cohort, and visit Disneyland. — Written by Lynnsey Tracy
Congratulation graduates!

B.S. Agricultural Science, Communication and Leadership

Sydney Anderson
Kelsie Brown
Madison Cobler
Makenze Griffiths
Dena Jarolimek
Jackson Matuszek
Lynnsey Tracy
Julia Villagomez

B.S. Agricultural Education

Claire Bardsley
Kjersti Clawson
Josie Cox
Kaytlin Strojek

M.S. Agricultural Education

Makenna Ellinghaus
Kala Hernandez
Klae O'Brien
Olivia Murphy-Sweet
Molly Sparrow
Awards
Alumni check-in — Alan Willmore
Alan Willmore, an agricultural educator at Jerome High School, has been teaching agriculture classes for seven years. Willmore was first interested in teaching ag because of his two ag teachers from Rigby High School — Mr. Hale and Mr. Burrie. However, his current teaching partners, Tom Clifton and Nicole Lebsack, are what keeps him going. Willmore goes on to say, "I would not be the teacher I am today without their help or inspiration."
Willmore says that his favorite part about his teaching career is seeing the passion in his students. He has been able to offer a senior course based in animal science. He describes the experience by saying, "These senior students have stuck through numerous classes with me. I've been able to watch them grow as students and individuals and helped them find their passion in agriculture."
Willmore thinks fondly of his time at U of I. He says, "I will always remember the trips I went on as part of the courses I took, from traveling to North Carolina to participate in the National Dairy Challenge, to numerous ranches I toured with SICA and the Tyson Processing plant with AVS 363." Willmore also says that the hands-on courses he took and learning different ways of practicing concepts is something from his time in college that prepared him for his teaching career. He tries to teach concepts in different ways in his own classes to cater to different learning styles of his own students. Willmore is a great example of an outstanding agricultural educator, and he uses his passion for agriculture to educate the future generations. — Written by Kiera Packer
National FFA Nominating Committee Member Cassidey Plum

Last October, Cassidey Plum, a sophomore majoring in agricultural education, was selected to serve as one of the nine National FFA Nominating Committee members. The purpose of the nominating committee is to select the team for one of the highest honors in the National FFA Organization — the National FFA Officer Team. "We sat through and scored hundreds of interviews, workshops, speeches and industry relation interactions." The pandemic changed this year.

Normally, everything is held in-person, but interviews and other aspects of the process were held via Zoom. The committee, including Plum, and adult volunteers still got to meet in Indianapolis together to conduct the process. Once the group had chosen the new national officers, they flew to Fort Worth, Texas to meet up with the current national officers to film segments for the virtual national convention. The committee flew to different parts of the country to surprise the new national officers with their FFA jackets. "I ended up traveling right next door to Arkansas to surprise Anna Mathis, the newly elected National FFA Secretary with her newly embroidered national officer jacket only moments after her name was announced," Plum said. She mentioned that she would definitely recommend being on the committee. "I would say the biggest thing that I learned from this experience was to give grace to others." — Written by Kiera Packer
Student spotlight — Sydney Anderson
Sydney Anderson is a senior, studying ASCL in Twin Falls. Growing up in Nampa, Anderson was involved in agriculture in various ways. Her parents enrolled her in 4-H after getting a horse for her older sister and her to share and she continued to do 4-H for 12 years. Anderson got involved in the National FFA Organization because of her grandfather, who was president of the North Miami Chapter in Florida. Her passion for leadership, serving others and advocating for agriculture grew from then on.
"I chose to study ASCL because of the luxury of distance learning while having the ability to experience all the possible opportunities in the Magic Valley," Anderson says. She believes that teaching individuals about agriculture and the impact it has on the world is extremely important. Anderson loves public speaking and coordinating events, so studying ASCL has helped her continue to learn about and keep an interest in a future career relating to these passions.
Anderson served as an Idaho FFA state officer in 2017. She is proud of serving the members of Idaho FFA, and says, "That experience gave me some of the most precious and memorable experiences that I will never forget." She also was an intern for the Secretary of Agriculture, Sonny Perdue, in the summer of 2019. This 10-week long internship gave her insight on serving the USDA in Washington D.C. "It was an incredible and life-changing experience that has set me so much further in life," Anderson states. Another accomplishment that Anderson is proud of is being the first in her family to receive a bachelor's degree.
When asked for a piece of advice, Anderson advises to make time for yourself. She mentions that instead of getting caught up in working ourselves, we need to recharge to be at our greatest potential. She says, "College is one of the best experiences of your life, so you should take the time to enjoy it." Anderson likes to use her "free-time" to travel and looks forward to traveling in a future career. This aspiration was inspired by a trip to South Africa that she took in 2018, to an Agricultural Leadership Seminar. — Written by Lynnsey Tracy
Research corner

This semester the department has some great research projects in the works. The Undergraduate Research class, led by Kasee Smith, Ph.D., is starting a research project to learn why CALS students think that studying agriculture is important. The researchers in this class have been working hard to learn about q-methodology to develop sorting activities, questionnaires and focus groups. Senior, MaKenna Wilson is researching CALS students leadership identities and beliefs. Her survey was disseminated throughout the college to gauge student perceptions. Research is a pillar of this department, and we are excited to see the results of the research projects being conducted. — Written by Kiera Packer
A note from the editors
We are extremely grateful for the opportunity to share stories and announcements of success from students and faculty in the department. As we round out the semester, we continue to send wishes of health and happiness to all those in the Vandal family.
This newsletter is supervised by Sarah Bush, Ph.D.