Eight Ways You Can Live Sustainably in College
Earth Day on April 22nd is for raising awareness of how we can be gentler on our environment and live sustainably — but why limit yourself to one day? Below are eight ways you can live sustainably, even while you are in college.
For more information on sustainability and sustainable solutions at University of Idaho, visit the Sustainable Solutions website.
Plant a Tree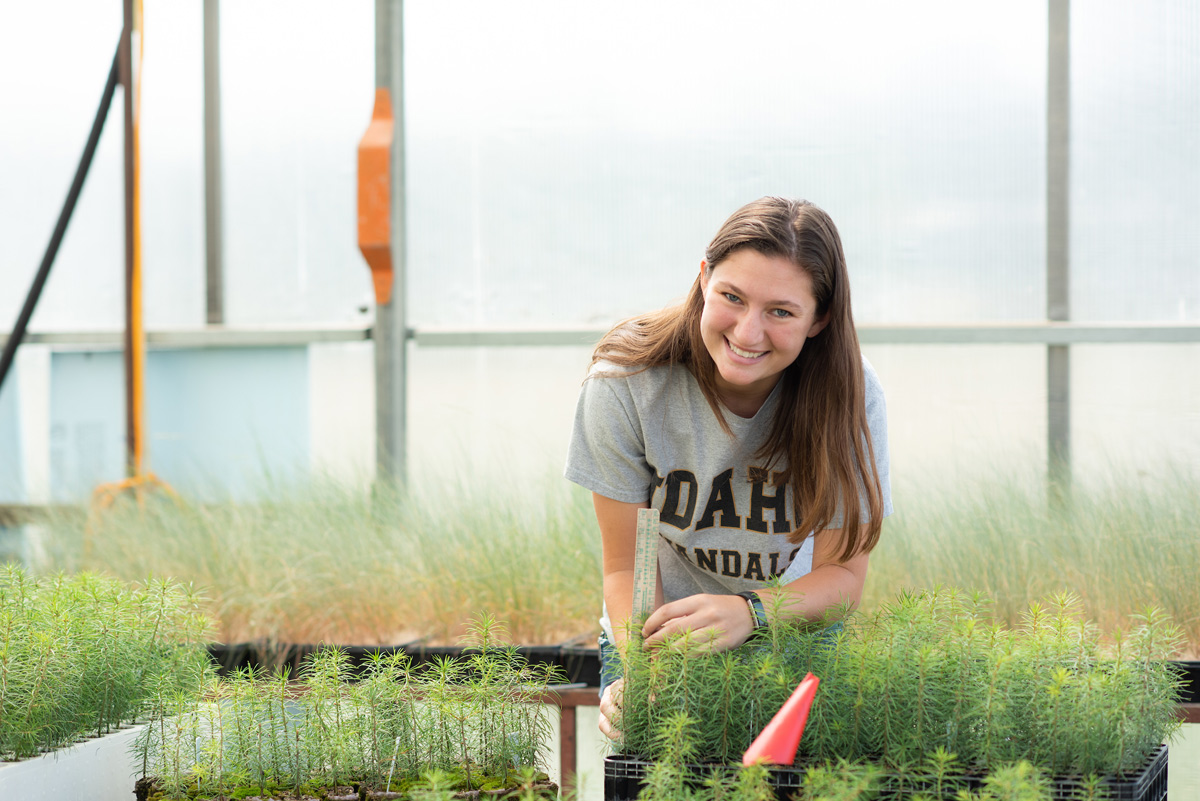 Did you know in one year an acre of mature trees can provide enough oxygen for 18 people? It doesn't end there — trees provide oxygen, conserve energy and save water.
The Student Sustainability Cooperative provides multiple opportunities for Vandals to plant trees, including the Get Rooted event where Vandals plant native trees and shrubs throughout the community.
Use Reusable Bags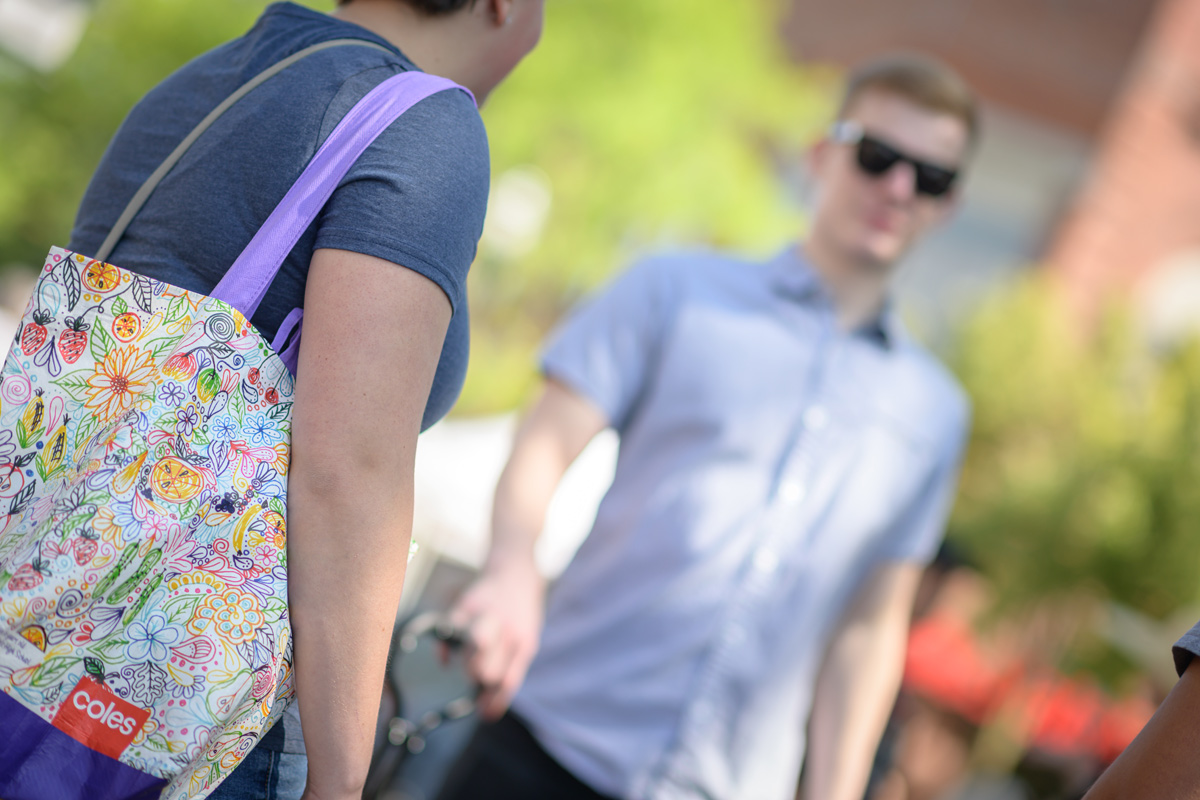 Reusable bags can save more than a million seabirds and 100,000 marine animals every year. The average American goes through six shopping bags per week and that adds up. A plastic bag can take from 15 to 1,000 years to break down depending on the environment. As an added bonus you can fit more into a reusable bag than a plastic one. Why go reusable?
Walk or Ride a Bike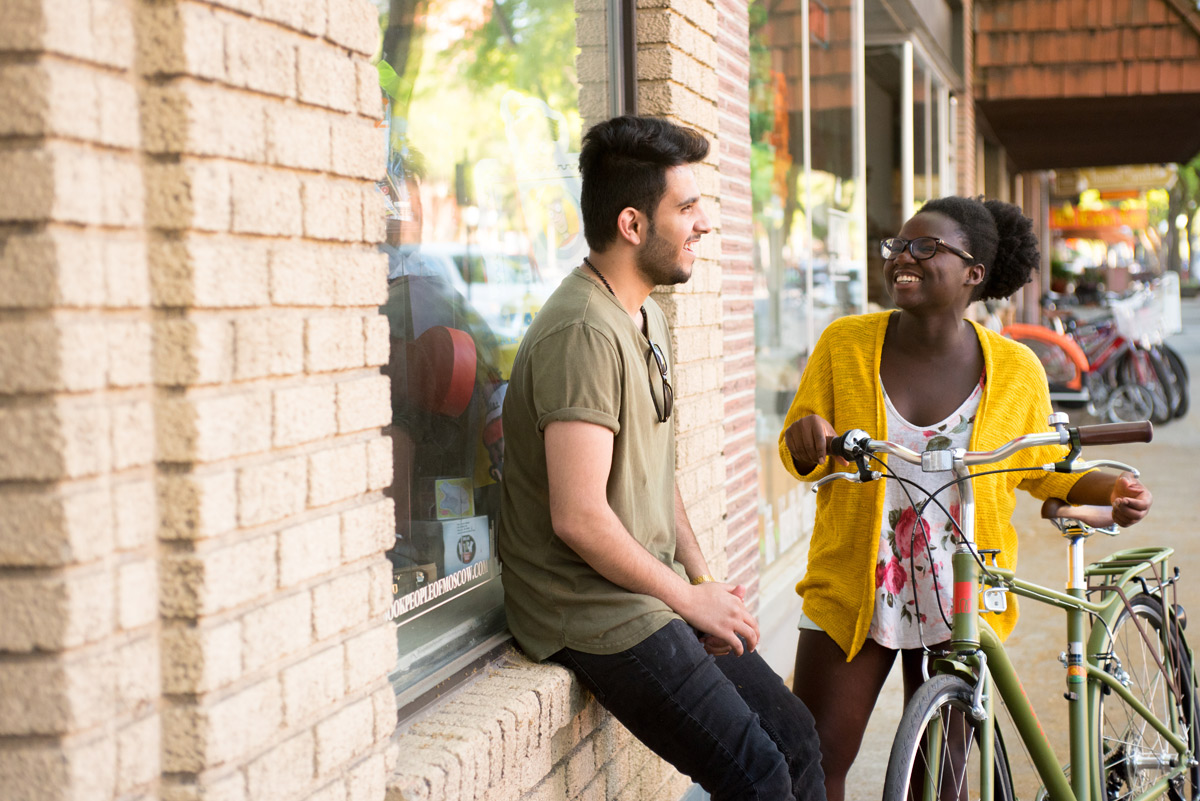 Riding a bike or walking reduces air pollutants and shrinks greenhouse gas emissions. It conserves the roadways and reduces the need for new parking lots and roads.
Learn more about transportation options at University of Idaho.
Shop at a Local Farmers Market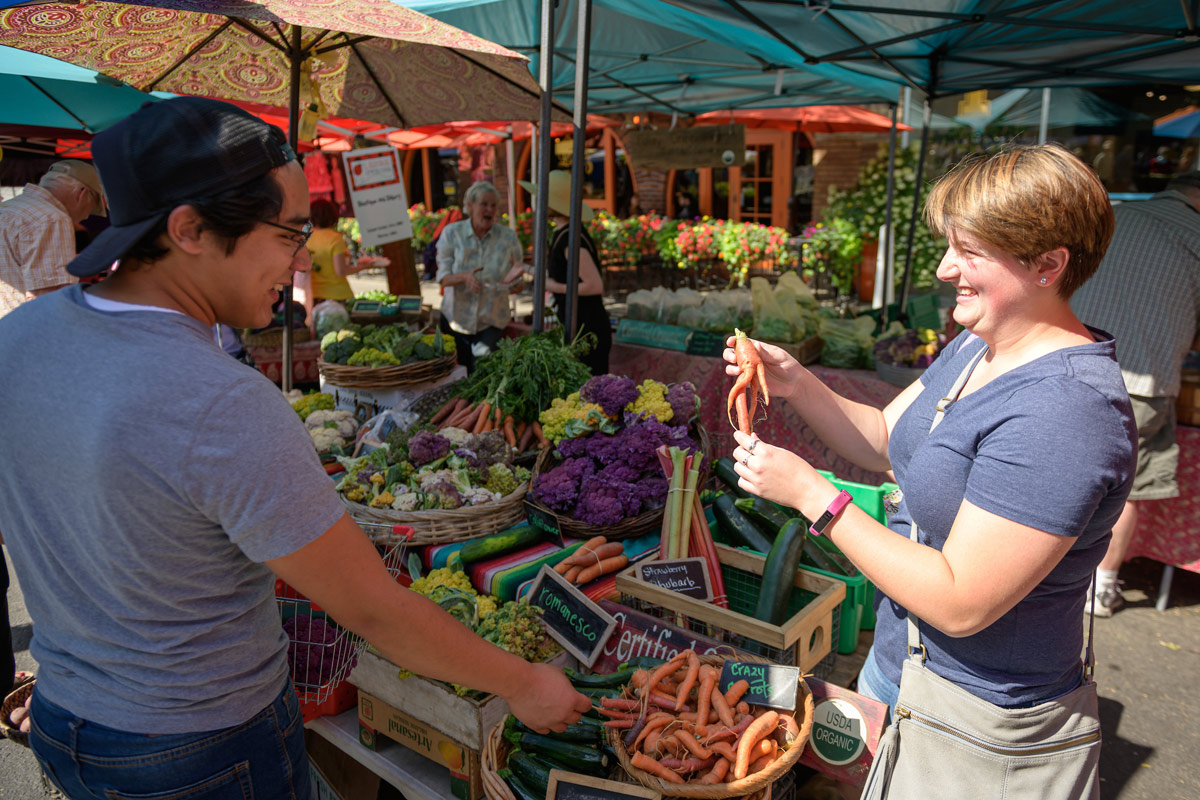 Shopping at local farmer's markets preserves small farmland where it might otherwise be used for industrial or commercial use. Moscow's Farmer's Market boasts locally grown products and many Vandal-owned startups — and has even helped create 20+ brick-and-mortar businesses in Moscow.
Learn more about local, sustainable food options.
Buy a Reusable Water Bottle
Did you know that it takes more water to produce a plastic bottle than the amount put in that bottle for drinking? Plastic bottle manufacturing also releases 2.5 million tons of carbon dioxide into the atmosphere every year. Choose a reusable water bottle — personalization options are endless, but we're partial to Vandal stickers.
Stop Using Plastic Straws
Invest in a reusable straw made from glass or stainless-steel and reduce your contribution to plastic in the landfills.
Recycle