Meet the Vice Provost
Dean R. Kahler joined the University of Idaho as the Vice Provost for Strategic Enrollment Management October 17, 2016. He serves as the university's lead in enrollment marketing, recruitment and retention efforts, and is directly responsible for the effectiveness of those efforts.
Kahler came to U of I from the University of Arkansas at Little Rock, where he served as Vice Chancellor. He has worked with Navitas Ltd. where he established a Pathway Program for international students. He has been the Associate Vice President for Enrollment Management at Western Kentucky University. During his career he has provided leadership for offices such as Admissions, Registrar, Financial Aid, Academic Advising and Retention, First Year Programs, International Programs, Transfer Student Services, Veterans Affairs, Study Abroad, Student Disability Support Services and TRiO Programs. He regularly consults as a Council Member with the Gerson Lehrman Group (GLG) for clients around the world.
Dean has a Ph.D. and a M.P.A. from Southern Illinois University. His undergraduate degree in Sociology: Criminal Justice was received from Winona State University. Dean has served on various professional committees including SACRAO's Editorial Journal Review Board, both the Kentucky and Arkansas ACT Advisory Councils, AACRAO's Admissions Policies and Practices Committee and was President for KACRAO (Kentucky). He currently serves on the Board of Directors for the EAST Initiative. He has presented at conferences and written on various topics throughout his career in higher education.
Dean lives in Moscow, Idaho with his wife Michelle and their son, Alexander.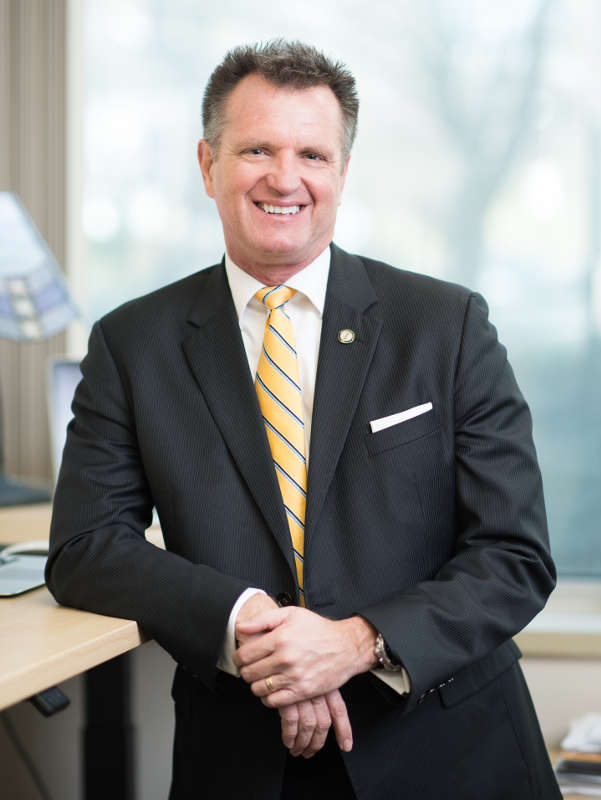 Ph.D., M.P.A., Southern Illinois University
Bachelor's degree, Sociology: Criminal Justice, Winona State University