Studies in Charcoal
Undergraduate Research Combines Love of French and Natural Resources
Charcoal may just be burned wood to hikers who step over it and leave it behind as they forge ahead through landscapes once touched by fire.
To Peter Goebel, charcoal, especially the kind found in an excavation in the Nevada desert, can lead to an investigative journey that crosses the Atlantic to a science lab in Nice, France, and back to Idaho to complete a research project.
Goebel, a senior in the College of Natural Resources studying ecology and conservation biology, spent three months in the fall of 2022 in Nice, analyzing data collected from discs of charcoal and comparing it with specimens that resulted when early humans burned Mormon tea and sagebrush south of West Wendover, Nevada. Researchers sought to learn how early humans used wood and fire for daily tasks.
Goebel, who learned French at Moscow High before enrolling at University of Idaho to pursue a degree in natural resources, was unsure what project to pursue to cap his undergraduate degree when he learned of the French researchers studying ancient campsites in the high desert.
"The experience in France changed my trajectory. It opened up so many options."

— Peter Goebel, conservation biology major
The idea of visiting the sites intrigued him, and he soon got to know the scientists who invited him to join their work and pursue a final undergraduate project.
"They needed someone to look at charcoal and to help extrapolate information," said Goebel, who traveled to Nevada for a few days last year to meet the French team.
As part of the project, he worked at a lab in Reno, and then flew to Nice for a several months of data analysis. The experience meshed with his French minor as well as his undergraduate degree.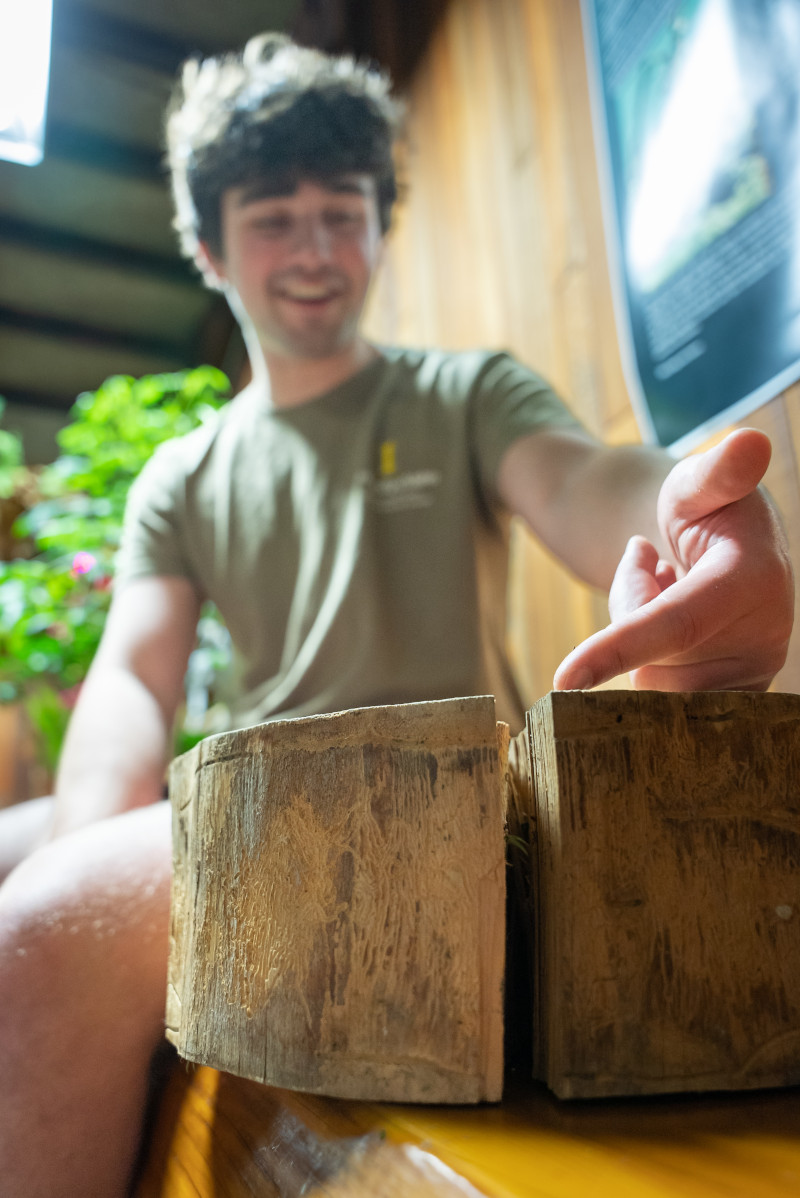 "We did field collection of live specimens in the desert and burned those discs of wood at the Desert Research Institute in Reno," Goebel said. "I hung out there for a month, before heading to France to run some more analysis."
An Adele Berklund scholarship — CNR's biggest scholarship — helped pay for a portion of Goebel's research, and he was also awarded a $1,000 Office of Research and Economic Development scholarship.
Professor Eva Strand, associate professor of rangeland ecology and management, said watching Goebel piece together a senior project that included his many interests was fascinating.
"The work he will present to us when it's completed integrates his interests in biological field and laboratory studies, languages and international collaboration," Strand said. "Through his senior research project Peter has gained experience working with teams in field and laboratory settings, and across the globe."
Duplicating burn patterns and cracks in discs of wood cut from Mormon tea and sage and comparing them to ancient samples helps researchers better understand the relationship ancient humans had to their environment, particularly how they used certain woody species for preparing food or for heat.
The research, which falls under the banner of anthracology, is a mix of archaeology, anthropology and ecology.
"Researchers look at the microanatomy in a piece of charcoal from 20,000 years ago and are able to identify, using comparative morphology and other clues, a variety of information about the paleoenvironment," Goebel said.
Eva Strand, Ph.D.
Associate Dean and Associate Professor of Rangeland Ecology and Management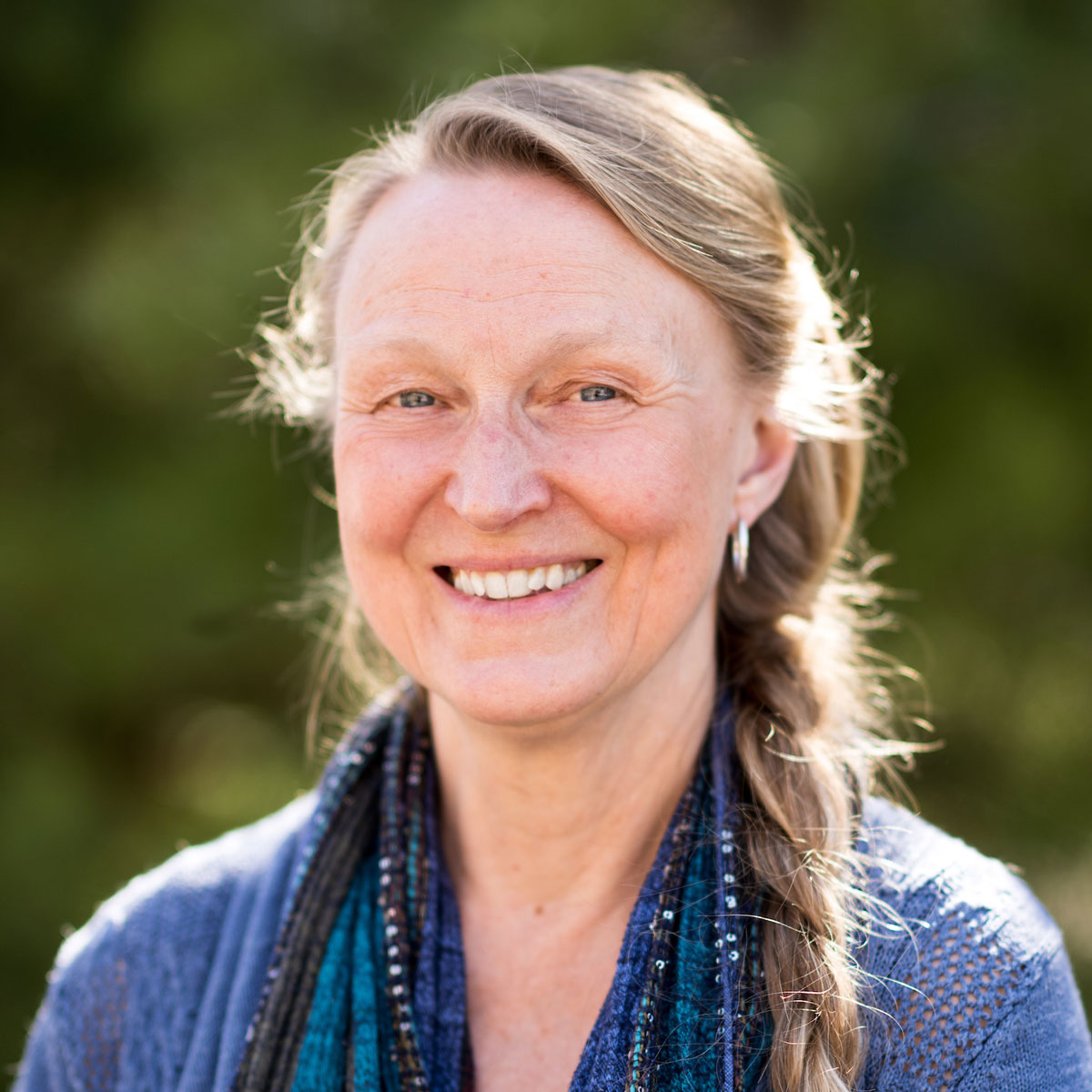 Goebel and French researchers inspected radial shrinkage cracks made when wood burns and used those to differentiate if the wood was burned green or seasoned.
"That can imply a lot about early humans' relationship to wood in the Great Basin," he said. "If it was green wood, it may imply a technical adaptation, because green wood burns longer than seasoned wood, so green wood may have been advantageous for a certain function."
Fuel use systems and how wood was acquired was also investigated, he said.
Goebel did not consider melding a minor in French and a natural resource degree into a career path, but the experience he acquired studying burned wood on two continents has broadened his horizons.
"The experience in France changed my trajectory," he said. "I had always considered being a marine biologist, but working in dirt, with charcoal and archaeology, it opened up so many options."
The French researchers invited him to continue working in the Nice lab, he said. It's something he will consider after graduation.
"All of a sudden I have all these new options I previously didn't have," he said. "It's really changed my life for the better."
Strand is excited for Goebel's oral presentation, which he will give to faculty and students, and to national and international project collaborators.
"I am just not sure if he will give the presentation in English or French," Strand said.