Learning to Fly
CEHHS, CALS and CNR Team Up to Help Middle School Students Become Curious
K-12 educators, especially those in public school systems, are no strangers to being creative when teaching. They may not have everything they want — or sometimes need — but they use what they can find to inspire their students.
It's the same strategy College of Education, Health and Human Sciences Assistant Professor of Leadership and Counseling Elizabeth Wargo and College of Agricultural and Life Sciences Associate Professor of Soil and Water Systems Jae Ryu used when designing the NASA iDrone Watershed Camp at the Sandpoint Organic Agriculture Center earlier this summer.
They brought in additional U of I faculty, as well as representatives from groups like the Idaho Forest Group, the Kalispell Tribe and the City of Sandpoint, to show 43 middle school students from Bonner and Boundary counties how drone technology could help them discover career opportunities in Idaho.
"As educators, we need to remember there is great power in reminding students what learning is all about — asking great questions. Drone technology is a tool they can use to answer questions and by the end of the camp, they started to realize they could use this technology like a superpower."

— Elizabeth Wargo, assistant professor of leadership and counseling
"The face of public education in Idaho is changing, and we have a real opportunity to get Idaho K-12 students excited about their future to work in and support rural Idaho," Wargo said. "We realized we have everything we need to do that right here — natural resources, students, industry partners and a land-grant university committed to educating Idaho's children."
During the four-day camp, students built, programmed and flew drones based on Ryu's iDrone curriculum and, more importantly, were encouraged to think about ways that drone technology could be used to answer questions about the world around them.
Working Upstream
The students had a unique classroom during their time in Sandpoint — the Little Sand Creek Watershed. The watershed consists of almost 7,500 acres of land around Schweitzer Mountain and is the primary source of municipal water for Sandpoint.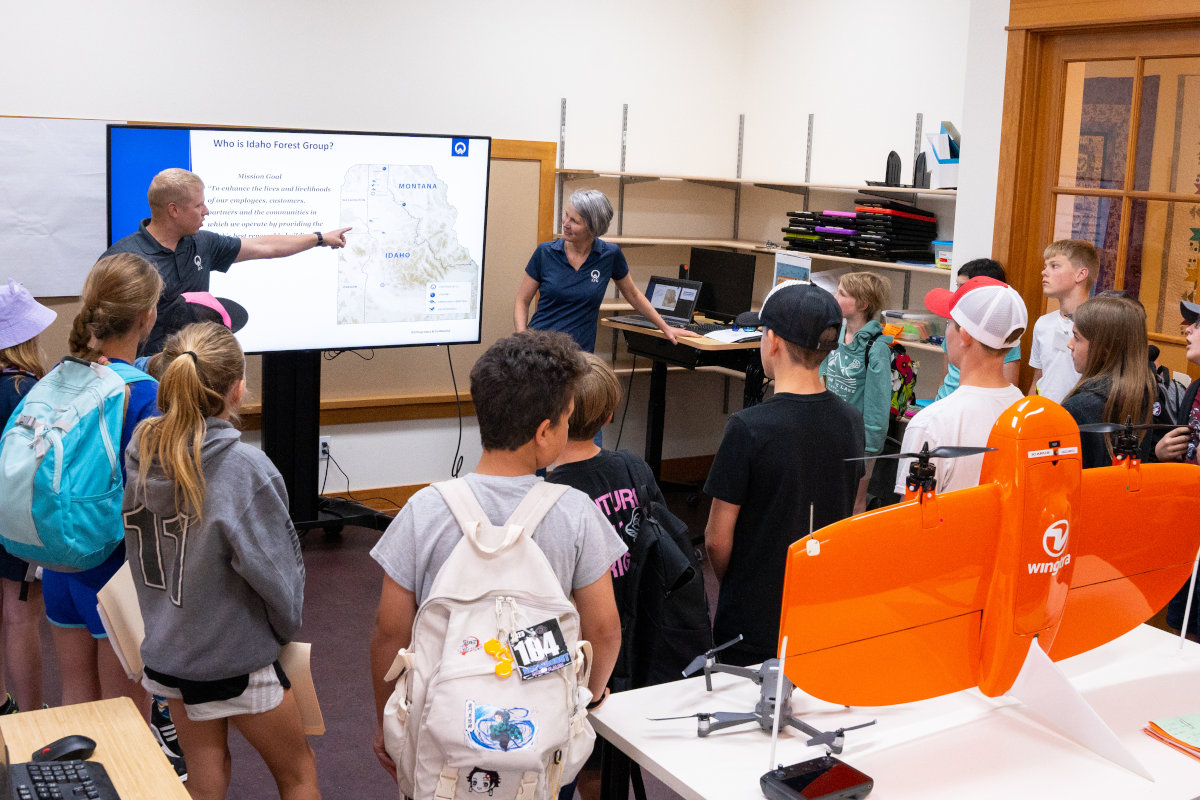 Historically, a large section of the upper watershed remained undeveloped and was not open for public use. This changed in 2021 when the City of Sandpoint began working with local, state and federal landowners, as well as other stakeholders, to develop a recreation plan that would allow for increased activities in the watershed.
While they watched drones zipping around trees, flying high over their heads and eventually out of their line of sight, students were asked to think about how drone technology could help leaders manage the watershed now that it will be more open to public use.
"Drone technology is everywhere and it was good for the students to see how it could be used in real-world situations like at the watershed in Sandpoint," said Ryu. "They saw how drones can measure snowpack, can collect water samples and can monitor water quality. There are lots of opportunities with this technology."
Where There's Smoke
Sandpoint is a picturesque town next to a lake, trees and undeveloped land. Because of the abundance of trees and land, residents of the area have also experienced what is unfortunately becoming a summertime ritual — local or regional wildfires.
During camp, students heard about wildfire-related drone applications from Leda Kobziar, associate professor of wildland fire science in the College of Natural Resources (CNR). After learning from Ryu that drones could be used to explore inaccessible land, Kobziar showed them how drones could gather data from places too dangerous to access.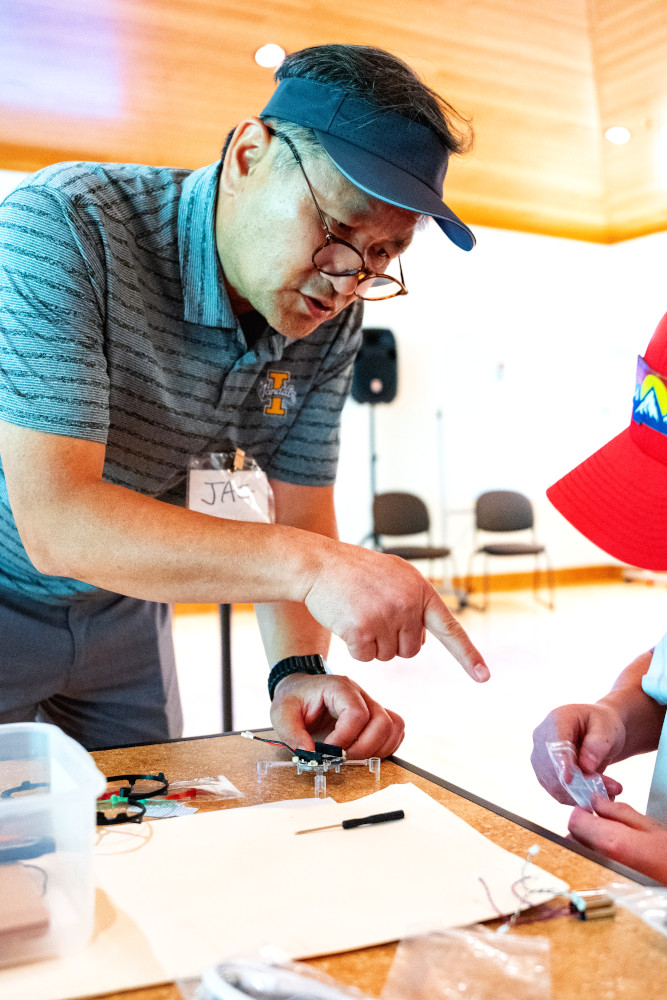 "Drone technology has had really profound effects on wildfire management," she said. "When we have an active fire, drones give us valuable information from the sky we can't get from the ground."
In addition to telling the students how important drone technology is for wildfire management, as well as for natural resources management in general, Kobziar also reminded them how important it is for them to be curious and ask questions.
She told them how she essentially created a new field of ecological research, pyroaerobiology, because of a question she couldn't find an answer for.
"I think everything starts with curiosity," she told the students. "I started the research I'm doing now only a handful of years ago because of a plain and simple question that hadn't been answered before. Allow your curiosity to grow and take some chances because it can change your life."
Future Leaders
Despite the fact there were serious topics being discussed, Wargo and the other camp leaders worked hard to keep things loose.
On her nametag, Wargo referred to herself as the "Curiosity Guru." She also chose important titles for the students, calling them STEM leaders. But she was also quick to remind them that being a leader doesn't always mean you have all the answers — it also means it's OK to ask questions.
"As educators, we need to remember there is great power in reminding students what learning is all about — asking great questions," she said. "Drone technology is a tool they can use to answer questions and by the end of the camp, they started to realize they could use this technology like a superpower."
On the final day of camp, the students displayed their ideas about how to use their new superpower to preserve and protect natural resources in their area. They created posters that showed how drone technology could help firefighters find the exact location of a fire, could help locate tagged wildlife and could help find where bodies of water are flooding.
They also thought about possible drone applications in other fields, such as helping find lost skiers or hikers and measuring volcanic activity. Although building and flying drones was probably the most memorable part of camp for the students, it was also clear they had really put some thought into how drone technology could help them keep their way of life in rural Idaho.
"I think one of the best questions leaders can ask is, 'How can I help?,'" Wargo said. "Most of these students, because they've grown up in this area, have been exposed to the outdoors. They like living here and they want to protect it. When they start asking questions like 'How can I help?,' they start to become Idaho's next generation of natural resources leaders."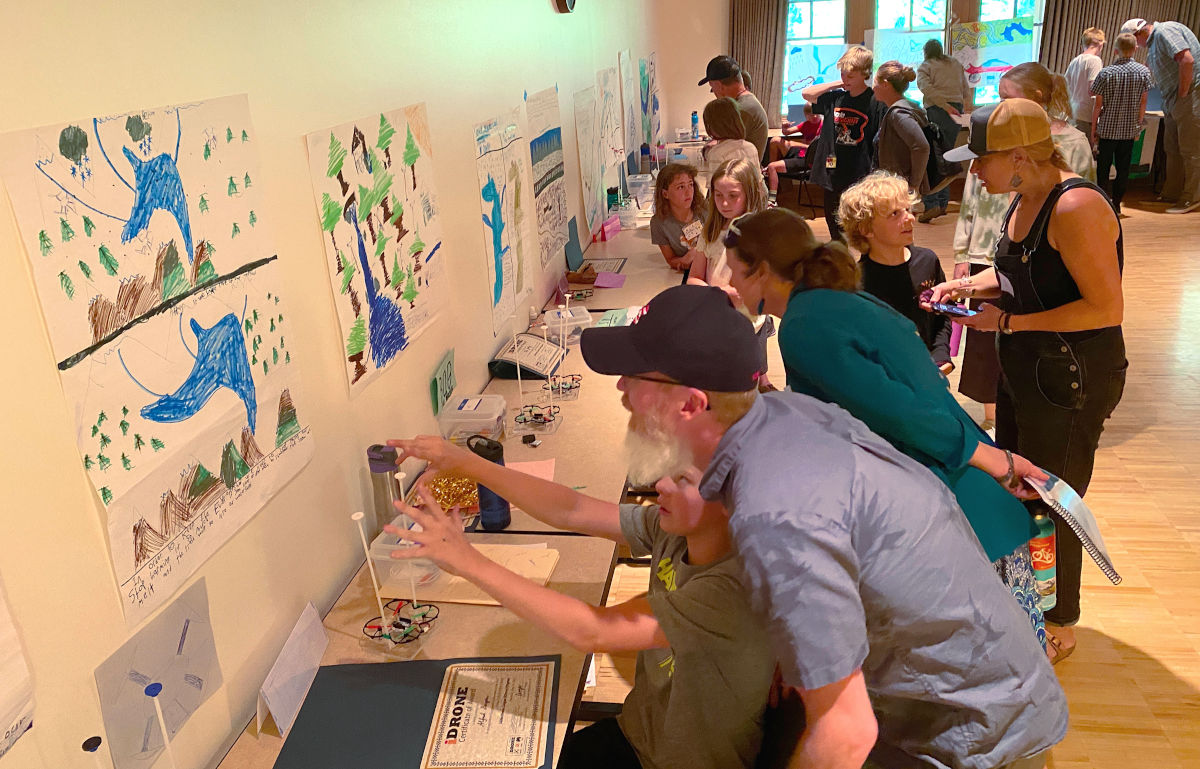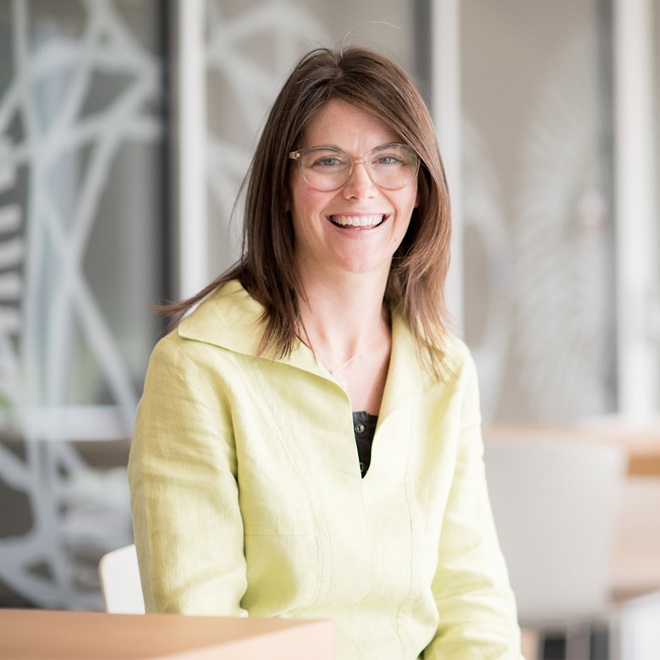 CDA Room 120
208-290-0138
Idaho Water Center, Suite 242
208-332-4402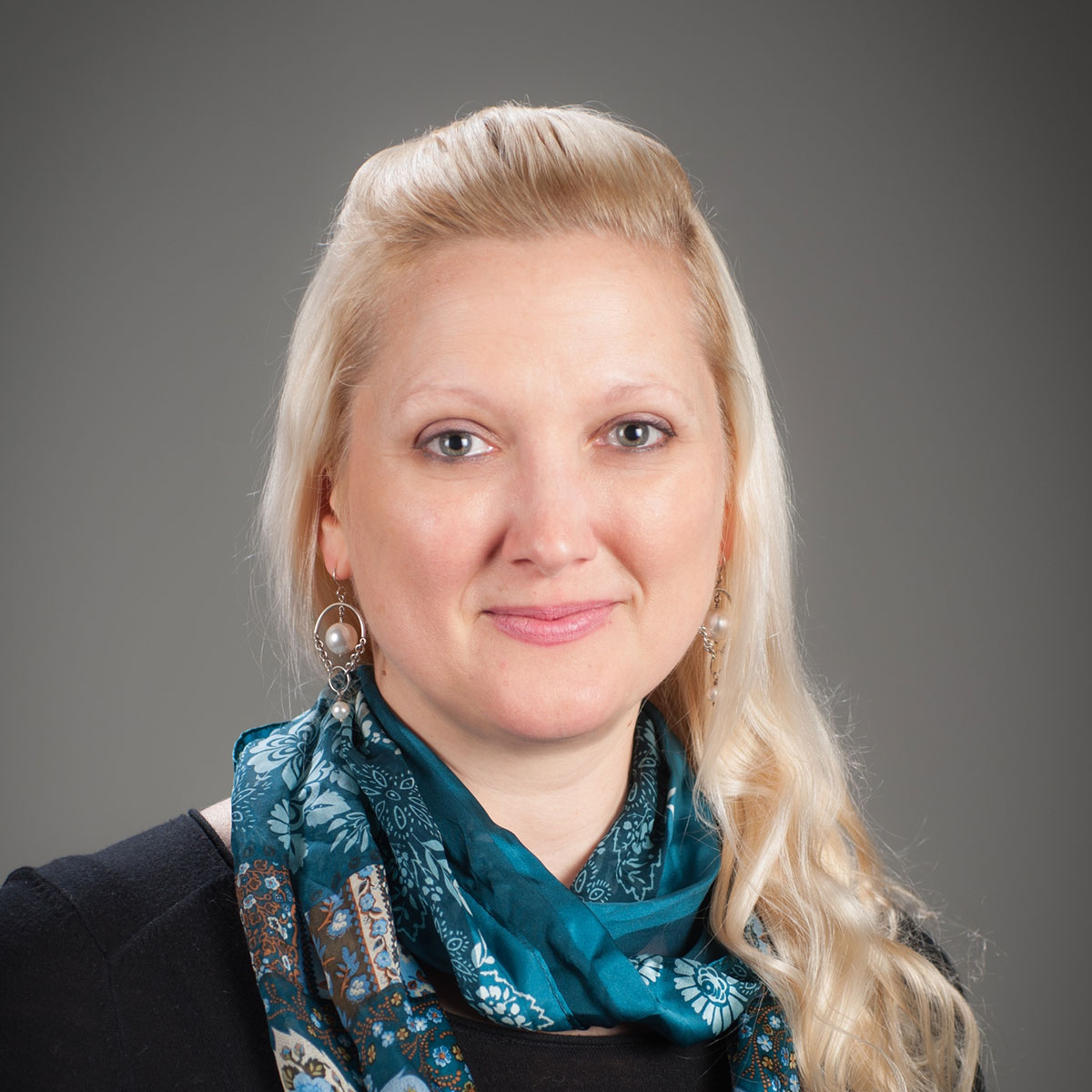 ---
Article by David Jackson, University Communications and Marketing.
Photos by Melissa Hartley, University of Idaho Visual Productions.
Published in August 2023.