Faculty Award Winners 2019-2020
Donald Crawford Graduate Faculty Mentoring Award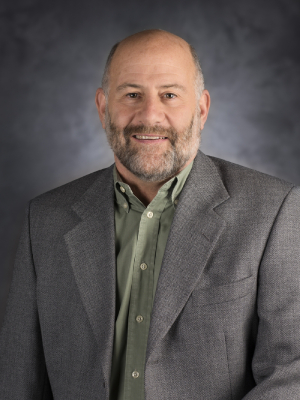 Ralph Budwig
Mechanical Engineering – College of Engineering
Budwig started working for University of Idaho as an assistant professor in 1985 and worked at the main campus in Moscow for more than 20 years, including six years as chair of the Department of Mechanical Engineering. Since 2007, Budwig has been at the University of Idaho Boise Center. He is the director of the Center for Ecohydraulics Stream Laboratory, a $2 million facility with multi-university, agency and company participation. Budwig enjoys doing project work with graduate students and has been major professor for more than 40 graduate students.
Outstanding Graduate Student Teaching Award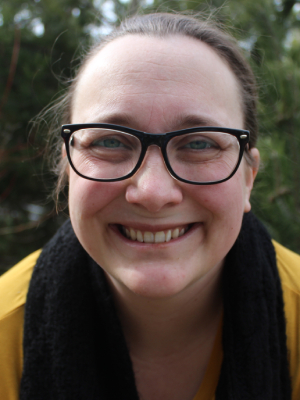 Natasha Wingerter
Water Resources – College of Agricultural and Life Sciences
Wingerter is a doctoral candidate in the Water Resources program. She is an aquatic ecologist studying how resource waves affect the growth of juvenile steelhead. She also researches methods that promote learning in scientist-led outreach activities.
Outstanding Graduate Student Research and Creative Activity Award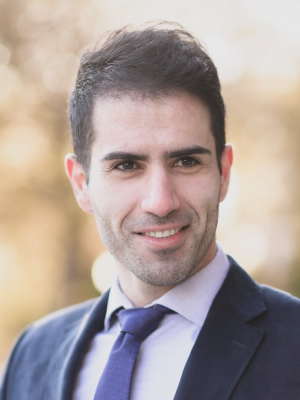 Mohammadreza Khani
Biological Engineering – College of Engineering
Khani is a postdoctoral fellow at the University of Idaho and head of the Computational Fluid Dynamic Modeling Group at Neurophysiological Imaging and Modeling Laboratory. He earned his doctorate in biological engineering in fall 2019, focusing on characterization and modeling of the central nervous system structure, function and biomechanics. He linked the findings to the underlying pathophysiology of neurological disorders and potential therapeutics. His work ethic and technical aptitude have led to 13 peer-reviewed articles in journals and one invention disclosure filed with U of I.
Post-Doctoral Mentoring Award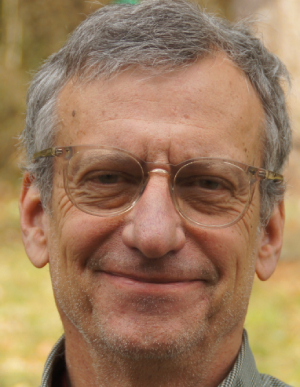 Sanford Eigenbrode
Entomology, Plant Pathology and Nematology – College of Agricultural and Life Sciences
Eigenbrode, professor of entomology and a university distinguished professor at U of I , conducts his primary research on chemical ecology, landscape ecology and management of pests, beneficial insects and insect vectors of plant pathogens affecting crops. The broader context of this work is food production as a social-ecological system, which insects play a part of. This has led to his involvement in, and leadership of, interdisciplinary projects addressing the sustainability of agricultural systems and scholarship.
Outstanding Post-Doctoral Scholar/Fellow Award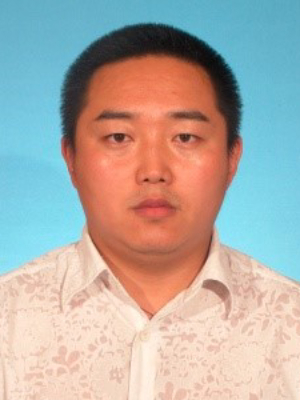 Gang Zhao
Chemistry – College of Science
Zhao is a postdoctoral fellow of Professor Jean'ne Shreeve's team and a chemist of energetic materials and agent defeat weapons. He is interested in materials chemistry, including organic chemistry, organic fluorine chemistry and nanotechnology. His goals are to touch the upper limit of density of energetic materials, synthesize the high-density green oxidizer for rocket propellants and develop new polyiodo compounds for agent defeat weapons. His motto is: People's dreams will never end.
Research and Creative Activity Award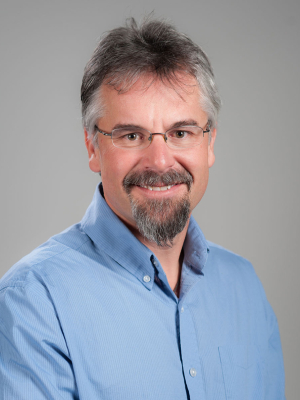 Ken Cain
Fish and Wildlife Services – College of Natural Resources
Cain is a professor in the Department of Fish and Wildlife Sciences and has served as associate director of the University of Idaho's Aquaculture Research Institute since 2002. He has established an active research and teaching program at U of I. His primary research interests focus on defining the immune system in fish and developing vaccines and other tools to combat important fish diseases. He has authored or co-authored more than 100 articles in peer-reviewed publications and teaches fish health and aquaculture courses.
Faculty Excellence in Advising Award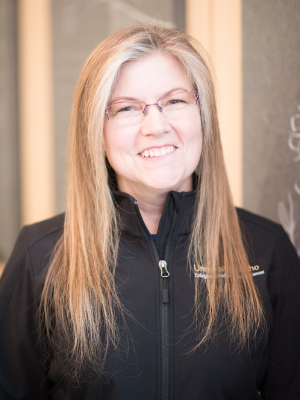 Stacey Doumit
Animal and Veterinary Sciences – College of Agricultural and Life Sciences
Doumit, M.S., has been an instructor and advisor in the College of Agricultural and Life Sciences's Department of Animal and Veterinary Science since 2011. Doumit advises more than 70 students, coordinates the AVS Peer Leader Program, advises the U of I polo and rodeo clubs, teaches equine science and management and issues in animal agriculture and serves on committees across the university. Doumit is from Portland, Michigan, and she earned her bachelor's and master's in animal science from Michigan State University. She and her husband, Matthew, have three children, Joseph, Katherine, a U of I freshman, and Hannah, a U of I senior.
Excellence in Teaching Award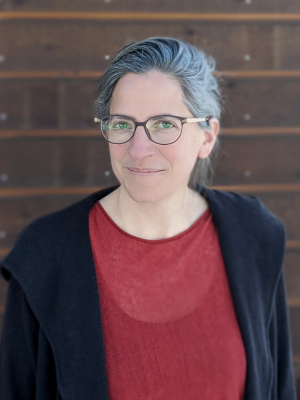 Teresa Cavazos Cohn
McCall Field Campus – College of Natural Resources
Cohn is director of the University of Idaho's Taylor Wilderness Research Station, research associate professor in the Department of Natural Resources and Society and a co-founder of the Confluence Lab. Based at the McCall Field Campus, Cohn is a human geographer who specializes in science communication and the environment, hydrosocial relations with emphasis on tribes of the American West and culturally-responsive STEM.
Hoffman Award in Teaching Excellence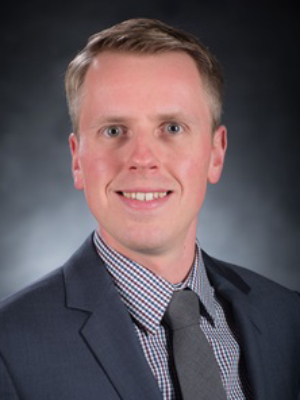 Nathan Schiele
Biological Engineering – College of Engineering
Schiele joined the Department of Biological Engineering in 2015 after completing a postdoctoral fellowship at Tufts University. His research focuses on understanding the mechanical, biochemical and cellular factors that regulate tendon formation to advance treatments for tendon injuries. He teaches the introductory course in biological engineering as well as upper-level courses in tissue biomechanics and tissue engineering. These courses incorporate active learning strategies and team-based problem solving and encourage students to identify and solve engineering challenges.
GSSP Excellence in Internationalization Award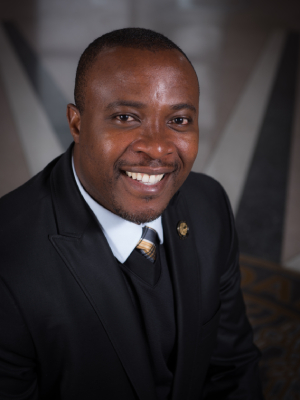 Romuald Afatchao
International Studies – College of Letters, Arts and Social Sciences
Afatchao is a clinical professor and the associate director of the Martin Institute and Program in International Studies. He has law degrees in environmental law and politics, both from the University of Lomé in Togo, a master's degree in international environmental law from the University of Limoges in France and a doctorate in environmental science from the University of Idaho. Afatchao is a founding director and president of the Institute for Community Partnership and Sustainable Development. His interests include international development and environmental law and policy.
The Dr. Arthur Maxwell Taylor Excellence in Diversity Award - Staff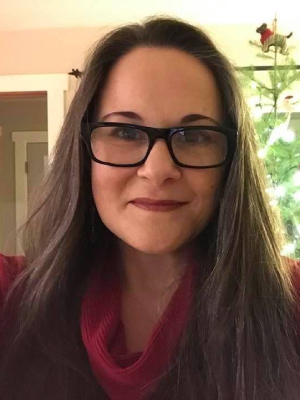 Lysa Salsbury
Women's Center – Office of Equity and Diversity
Salsbury has worked at the Women's Center since 2005, leading collaborative outreach and engagement efforts around women's and gender issues. Her nominators highlighted her critical role on campus and the exceptional care she gives the Vandal community. She serves on many institutional and local committees that focus on promoting diversity and inclusion at U of I and on the Palouse. She is the principal investigator for a Department of Justice grant to develop culturally responsive violence prevention education and advocacy and goes above and beyond to make positive change on behalf of underrepresented groups.
The Dr. Arthur Maxwell Taylor Excellence in Diversity Award - Faculty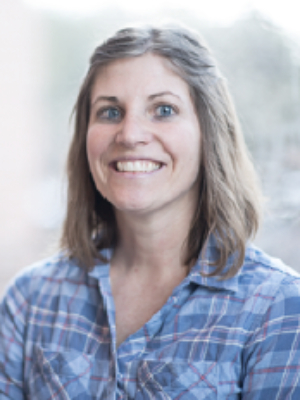 Kristin Haltinner
Sociology and Anthropology ¬– College of Letters, Arts and Social Sciences
Haltinner is an associate professor in the Department of Sociology. She also directs the diversity and inclusion certificate program and the Africana Studies minor. Haltinner teaches courses on social inequality, including Introduction to Inequity and Inclusion, Racial and Ethnic Relations and Sociology of Gender. Her research focuses on political sociology, right wing ideology, racial formation, social inequality and critical pedagogy.
Interdisciplinary and Collaborative Efforts Award
Outreach and Engagement Award
Lori Wahl
Family and Consumer Sciences – College of Agricultural and Life Sciences
Wahl is an instructor in Apparel, Textiles and Design in the Margaret Ritchie School of Family and Consumer Sciences where she teaches design, apparel technology and industry-aligned courses. She emphasizes experiential and applied learning in student projects that simulate industry processes. Outreach and collaboration are natural ways of engagement for Wahl and have led to working on grant-funded interdisciplinary teams, development of statewide events that support the apparel and textile industry and collaborative projects with industry.
The Presidential Mid-Career Award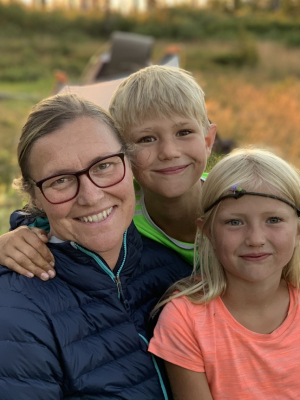 Karla Eitel
McCall Outdoor Science School – College of Natural Resources
Eitel is director of the McCall Field Campus, and research associate professor of place-based environmental education in Natural Resources and Society. She is interested in creating effective place-based programs for participants across generations and cultural groups, with a particular emphasis on enhancing participants' sense of place, skills for active community participation and identity as scientists and problem solvers. These interests are explored through teaching, research and outreach at the McCall Field Campus and beyond. She is a wife and mother to two rascals.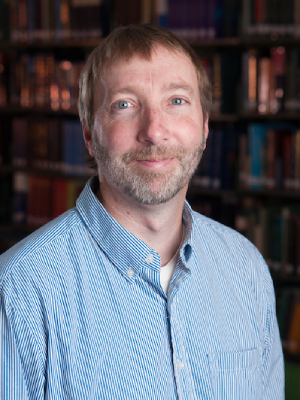 Bruce Godfrey
University of Idaho Library
Godfrey is an associate professor and a geographic information systems librarian at the University of Idaho Library. He has published on geospatial data management and web-based geospatial infrastructures, as well as on the creation and maintenance of geospatial documentation, in the Journal of Web Librarianship, PNLA Quarterly, Journal of Map and Geography Libraries, Library Trends, and Information Technology and Libraries, as well as in the edited collections The Entrepreneurial Librarian and Hemingway in the Digital Age.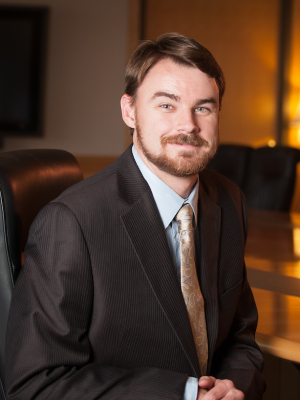 Dan Hickman
Economics – College of Business and Economics
Hickman is an associate professor of economics who joined the University of Idaho in 2014. His research uses data from the markets for higher education and sports to explore topics in labor and behavioral economics. He teaches courses in microeconomics, labor economics and public policy. Hickman was awarded the outstanding teaching award from the College of Business and Economics in 2016.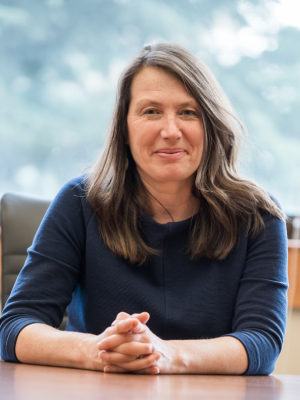 Diane Kelly-Riley
English – College of Letters, Arts and Social Sciences
Kelly-Riley is associate professor of English and associate dean for Research and Faculty Affairs in CLASS. She researches issues of assessment, validity and fairness using empirical inquiries into local contexts. Her edited collection, "Improving Outcomes: Disciplinary Writing, Local Assessment and the Aim of Fairness" is forthcoming from the Modern Language Association. She leads Company Town Legacy, an ongoing public and digital humanities project examining the lasting effects on people from blueprints established by corporations on towns created to support particular industries.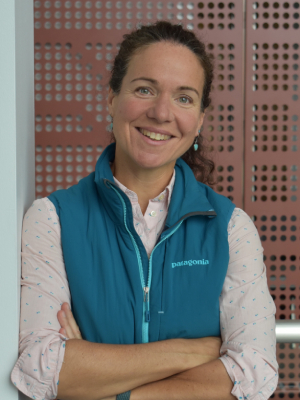 Christine Parent
Biological Sciences – College of Science
Parent is an associate professor in the Department of Biological Sciences and has been at the University of Idaho since November 2013. Her nationally funded research program uses island systems to understand how species adapt and diversify in the face of changing or novel conditions. Her work has implications for the understanding of the formation and maintenance of biodiversity as well as for the deployment of conservation measures to protect the threatened biota often associated with islands systems.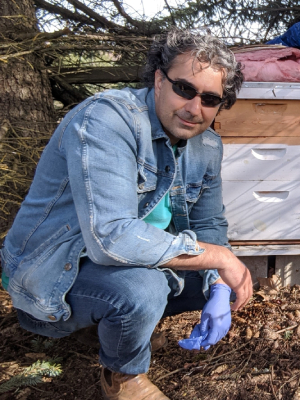 Arash Rashed
Entomology, Plant Pathology and Nematology – College of Agricultural and Life Sciences
Rashed graduated with a doctorate in Biology from Carleton University in Canada in 2006. He started his work on insect-plant and insect-plant-pathogen interactions as a post-doctoral researcher at the University of California, Berkeley, and then, Texas A&M AgriLife in Amarillo. He joined the University of Idaho in 2013. He has been involved in grants and contracts totaling $4.7 million, with more than $1.3 million in spending authority. In addition to numerous presentations, his research has been communicated through more than 50 journal articles, book chapters and proceeding books.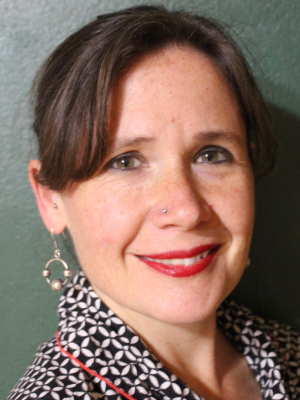 Alexandra Teague
English – College of Letters, Arts and Social Sciences
Teague is the author of three poetry collections — "Or What We'll Call Desire" (Persea 2019), "The Wise and Foolish Builders" and "Mortal Geography" — and the novel "The Principles Behind Flotation." She is co-editor of "Bullets into Bells: Poets & Citizens Respond to Gun Violence." A former Stegner Fellow and National Endowment for the Arts Fellow, Teague has also been awarded the California Book Award, a 2019 residency at Civitella Ranieri and the Kurt Olsson Fellowship and Student Arts Grant, the latter for work with the BASK Collective. Teague is an associate professor of English.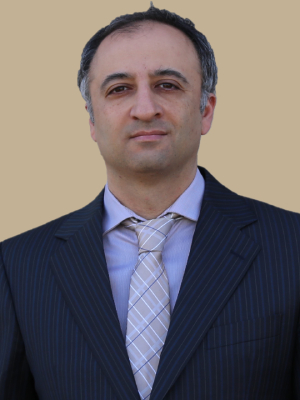 Ata Zadehgol
Electrical and Computer Engineering – College of Engineering
Zadehgol joined the University of Idaho in 2014, with more than a decade of experience in the microelectronics industry. He earned his doctorate, master's and bachelor's degrees in electrical and computer engineering from the University of Illinois at Urbana-Champaign, the University of California-Davis and the University of Washington, respectively. His research interests include computational electromagnetics and its various applications in low-frequency to THz electronics. Zadehgol has received several awards recognizing his outstanding performance, including research grants from the National Science Foundation, NASA AMES, Micron Technology Inc. and Schweitzer Engineering Laboratories. Zadehgol is well-published in peer-reviewed journals and has presented at numerous international conferences. He is a respected teacher and serves on a variety of university committees.
The University Distinguished Professor Award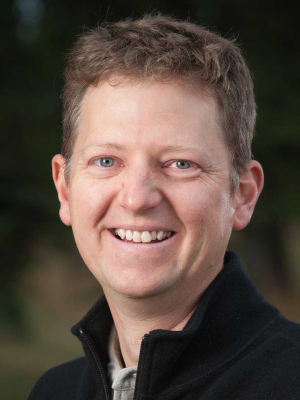 Lee Vierling
Natural Resources and Society – College of Natural Resources
Vierling has combined excellence in scholarship, caring teaching and mentorship and meaningful outreach to create positive impacts on science and society. He is recognized as an international leader through his laboratory's research on plant growth, animal habitat and other vital ecological topics using images collected from aircraft and space, with his publications cited among the top 3% internationally. His students hold environmental science and management positions across a wide range of industry, agency, academic and nonprofit organizations around the globe. Under his leadership as executive director of the U of I McCall Outdoor Science School (MOSS) from 2012-19, MOSS more than tripled its annual capacity to serve Idaho youth and received numerous state, national and international awards, including the prestigious UL Innovative Education Award, given to the top five most innovative environmental STEM programs in North America.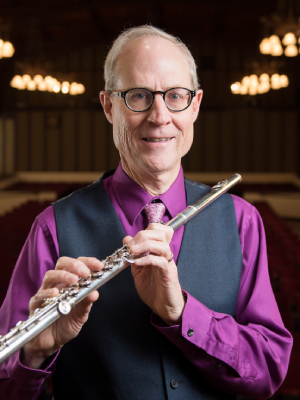 Leonard Garrison
Lionel Hampton School of Music – College of Letters, Arts and Social Sciences
Garrison is professor of flute and associate director in the Lionel Hampton School of Music at the University of Idaho. He is a flutist in the Northwest Wind Quintet, the Walla Walla Symphony and The Scott/Garrison Duo. He is on the faculty of Blue Lake Fine Arts Camp in Michigan. His eleven CDs, released on Albany Records and Centaur Records, have received wide critical acclaim. He has served as president and program chair of the National Flute Association.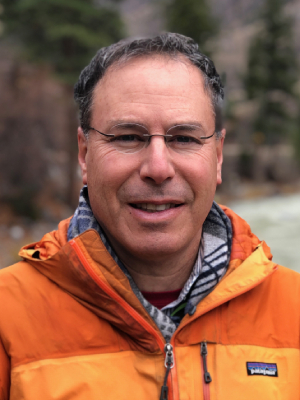 Scott Slovic
English – College of Letters, Arts and Social Sciences
Slovic, professor of English with an affiliated appointment in Natural Resources and Society, is an international leader in the environmental humanities. The recipient of Idaho's award for Excellence in Research and Creative Activities in 2018 and the chair of the English Department from 2014-18, he has written and edited numerous books and articles and has presented hundreds of invited lectures throughout the world. Slovic served as the founding president of the central organization in his field, the Association for the Study of Literature and Environment from 1992-95. He has served as editor-in-chief of ASLE's journal, ISLE: Interdisciplinary Studies in Literature and Environment, published by Oxford University Press since 1995. Educated at Stanford and Brown universities and a four-time Fulbright Scholar, much of his current research and teaching focuses on the perception and communication of information in the contexts of humanitarian and environmental crises. He writes about this work for both academic and popular media, including the website www.arithmeticofcompassion.org.