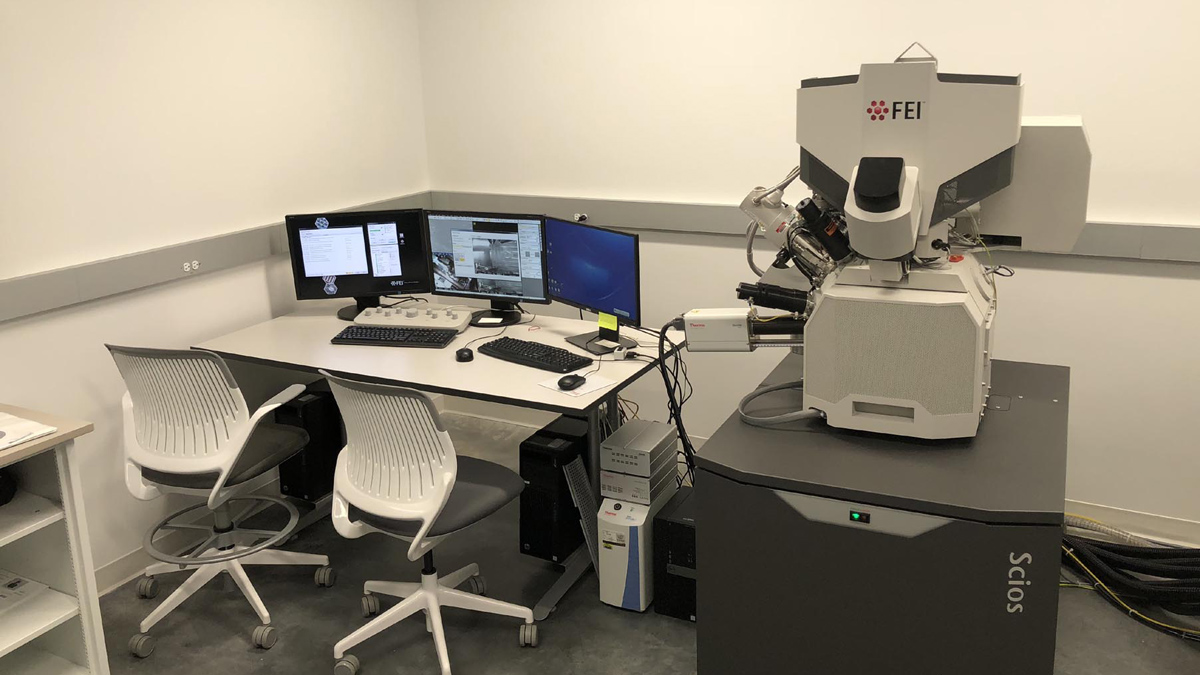 FIB/SEM Laboratory
Dual-Beam FIB/SEM Laboratory is equipped with a state-of-the art FEI/Thermo SciosTM dual-beam system composes of focused ion beam (FIB) and scanning electron microscopy (SEM) columns with ThermoTM EBSD (QuasOr) and EDS (UltraDry) detectors.
It is also equipped with Gold (Au) and Platinum (Pt) sources for deposition.
We provide manufacturing, imaging and metrology services to users in the inland-northwest region of the U.S. at hourly rates set and approved by the Service Center Rate Commission of the University of Idaho. We provide TEM sample prep, SEM imaging, compositional analysis of materials, FIB integrated circuit edits, micro/nano deposition, patterning, etching, drilling and many more service options with our instruments.
This laboratory was made possible in part by the generous donations from the M.J. Murdock Charitable Trust.