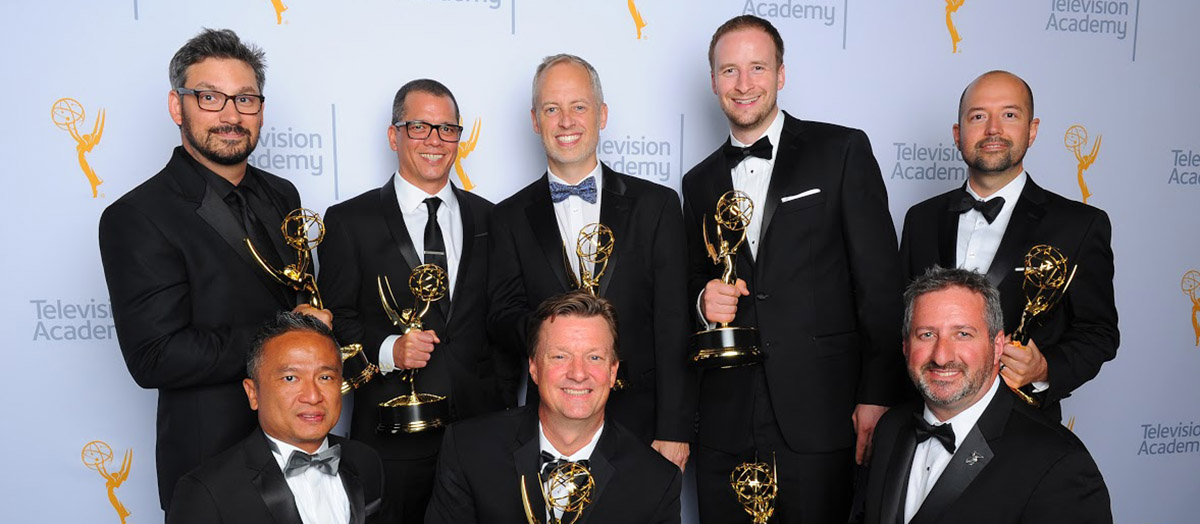 A Vandal Emmy: Pursuing a Passion for Virtual Design
Matt Lefferts, a 3D generalist at FuseFX awoke before 5 a.m. July 16; he was too excited to sleep. It was the day Emmy nominations would be announced. Several months earlier his company informed him that work he and his coworkers had done on the FX show "American Horror Story: Freak Show" was being submitted for an Emmy.
"It was very exciting," said Lefferts, a 2008 graduate from the University of Idaho's College of Art and Architecture. "But you kind of talk yourself down at the moment because you don't want to get your hopes too high."
His excitement was merited – his group was nominated for Outstanding Special Visual Effects in a Supporting Role.
On Sept. 12, 2015, Lefferts and his coworkers took home the prize.
Finding a Passion


A native of Portland, Oregon, Lefferts career as an artist began at age 12, when he began digital drawing, creating detailed schematic drawings in Microsoft Word. He was fascinated by special effects, mesmerized by behind the scenes footage for "Star Wars," "Transformers" and other films pushing the boundaries of digital creation.
"I thought that would be the coolest job ever," Lefferts said.
As a freshman mechanical engineering student at UI, Lefferts enrolled in an art class. At the end of the semester, his instructor gave him a poor grade because she thought he'd downloaded his art from the Internet. When he explained that they were images he had created in Word, she sent him to the Virtual Technology and Design (VTD) department in the College of Art and Architecture.
"That was how I got my shoe in to see what VTD was," Lefferts said. "I walked into the lab and everyone was making 3D trash cans. I thought that was the coolest thing ever, so I switched my major."
Lefferts appreciated the creativity and freedom virtual design allowed him.
The VTD program provided Lefferts with a lot of experience in small groups and project-based assignments, which prepared him for professional work. "The courses simulated the working environment really well," Lefferts said. "We would all do projects, manage our own schedules, collaborate and try to find solutions to issues to get it done instead of just having someone dictate the answers to us over and over."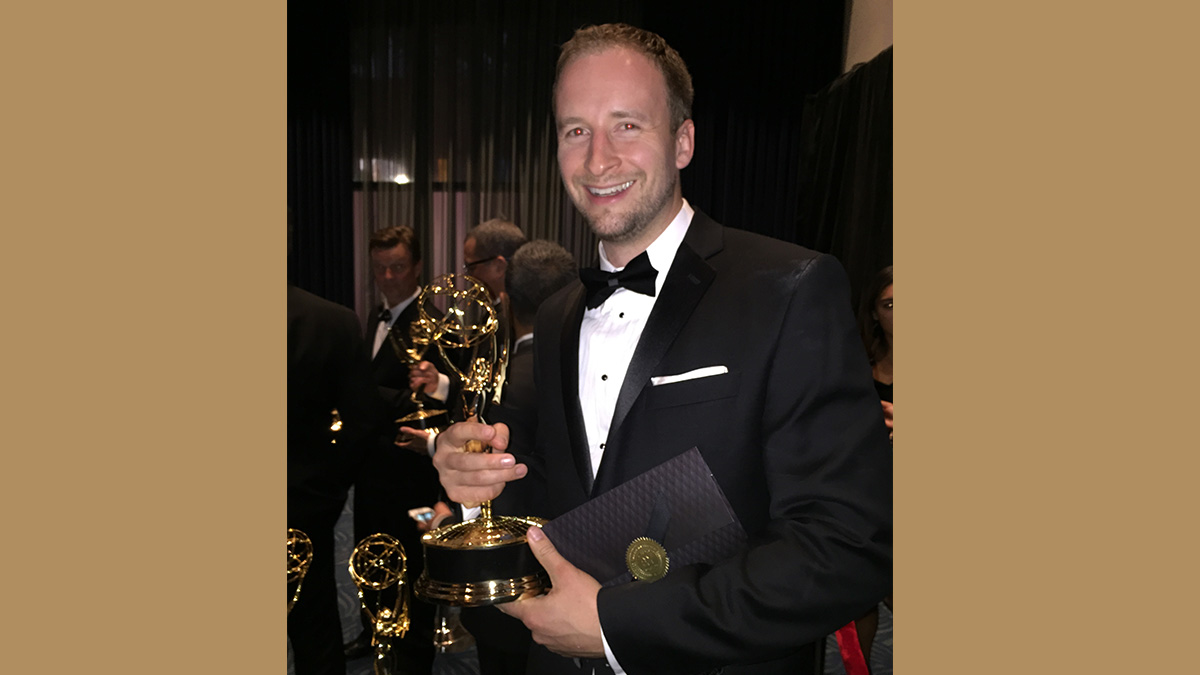 Hollywood Dreams


Lefferts knew he wanted to work in Hollywood from the beginning.
In his senior year, Lefferts became a father, applying new perspective to his post-graduation plans.
"It was a motivating factor to get a job that actually paid money instead of an unpaid internship," Lefferts said.
He followed his wife, Kristine Michelle Lefferts, to Spokane, where she was pursuing a master's in speech therapy. He got a job building computers at PC Open. He took initiative to use his skills: Created a mockup of a 3D marketing video, which he pitched to his supervisors. The company decided to invest in his ideas and skills.
"Originally, it wasn't an industry job but I kind of made it one by making that pitch," said Lefferts. "It was very intimidating."
In the meantime, Lefferts never stopped working on personal 3-D projects and demo reels in his free time. After several years in Boise, Lefferts finally got the call he'd been waiting for. Inhance Digital in West Hollywood wanted him to start in two weeks. Nearly five years after arriving in Hollywood, Lefferts joined FuseFX.
In addition to working with people who have done effects for films like "Iron Man" and "The Empire Strikes Back," he also works with a fellow Vandal – Andrew Lewis '08.
"It is great reuniting with people who were part of the VTD program that you never thought you would see again," Lefferts said.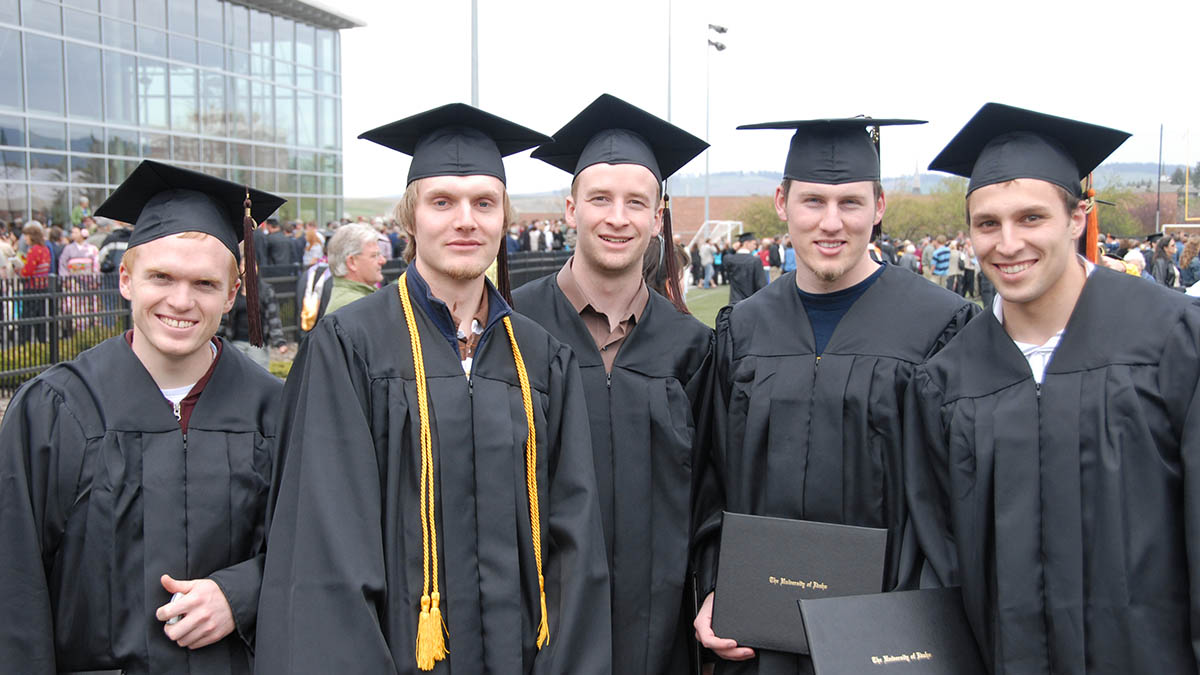 Working His Magic


As a 3-D generalist at FuseFX, each week can hold something different for Lefferts.
"The cool thing about TV is I often work on a different shot each week," he said. "I can do a medical thing for 'Criminal Minds' and then the next week do something for 'Bones' and then the next week do something for 'American Horror Story.' There is a lot of changing it up."
Some shows require simple things – like lighting a shot a certain way or modeling an actor's shoe. Other shows require much more extensive work.
The Emmy for Outstanding Special Visual Effects in a Supporting Role awarded to Lefferts and his co-workers was for visual effects on the "American Horror Story: Freak Show" episode titled "Edward Mordrake, Part 2." The episode reveals the backstory of Twisty the Clown – a masked, murderous clown with a gross facial deformity.
After shooting a scene, the footage is sent over to FuseFX to have visual effects applied. For Twisty the Clown, an actual clay sculpture of Twisty's grotesque features was made from a live cast of the actor's head. Lefferts scanned the sculpture to create a digital model. The scan creates a 3-D mesh that allows Lefferts to create textures, skin and other effects. He also created the tongue.
Lefferts applied the 3-D rendition of Twisty's head to the actor in the footage, adjusting the controls to seamlessly move the digital Twisty with the actions of the actor.
"When dealing with the footage they give us, we change it in some way and hope that people don't notice," he said. 'That is the end goal."
Lefferts doesn't get to see how his work incorporates into the whole episode until it airs on television.
"Watching the whole show is really cool because you get to see all the acting and what everyone else is doing," he said. "Especially an episode like American Horror where it gets so much attention after it airs."
On Sept. 12, Lefferts and his wife stepped out of a large black sedan at the 67th annual Primetime Emmy Awards. Later that night, Lefferts stood on the stage, Emmy in hand. When reflecting on the road that took him to that stage, Lefferts recognizes hard work and the VTD program as large contributors to his success.
"Ultimately, it is about finding something you care about enough to go above and beyond," he said. "Being able to explore that at school allows you to really figure out what interests you."
Article by Whitney Schroeder, Office of Alumni Relations