2021 Indian Education Summit
Regenerating Teacher Education
A Community Focus
Dates & Location
June 14-15, 2021
University of Idaho
Idaho Student Union Building
875 Perimeter Dr, Moscow, ID 83843
The focus of the Idaho Indian Education Summit is to help educators identify strategies and obtain knowledge they can use in the classroom to promote equitable learning practices for American Indian students.
Registration
$100 Onsite Attendance
(Limited to 50 participants)
$50 Virtual Attendance
Fees are non-refundable.
Transferable upon request.
If you are paying registration with a check or purchase order, please contact the Office of Tribal Relations for a separate registration link.
Office of Tribal Relations
875 Perimeter Drive MS 3157
Moscow, ID 83844-3157
Phone: 208-885-2468
Email: tribal-relations@uidaho.edu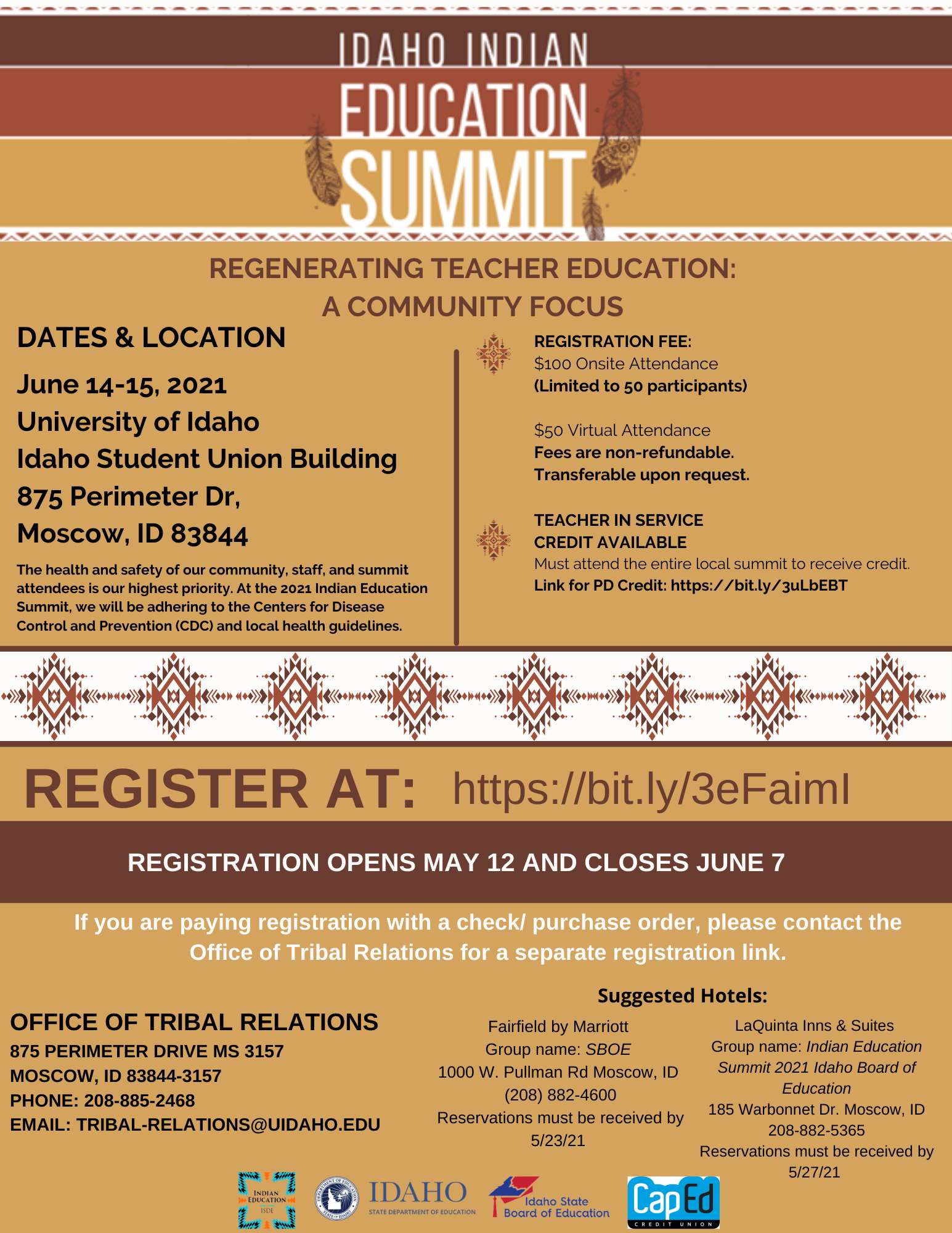 Hotel Information
LaQuinta Inns & Suites
Group name: Indian Education Summit 2021 Idaho Board of Education
185 Warbonnet Dr. Moscow, ID
208-882-5365
Reservations must be received by May 27, 2021.
Fairfield by Marriott
Group name: SBOE
1000 W. Pullman Rd Moscow, ID
(208) 882-4600
Reservations must be received by May 23, 2021.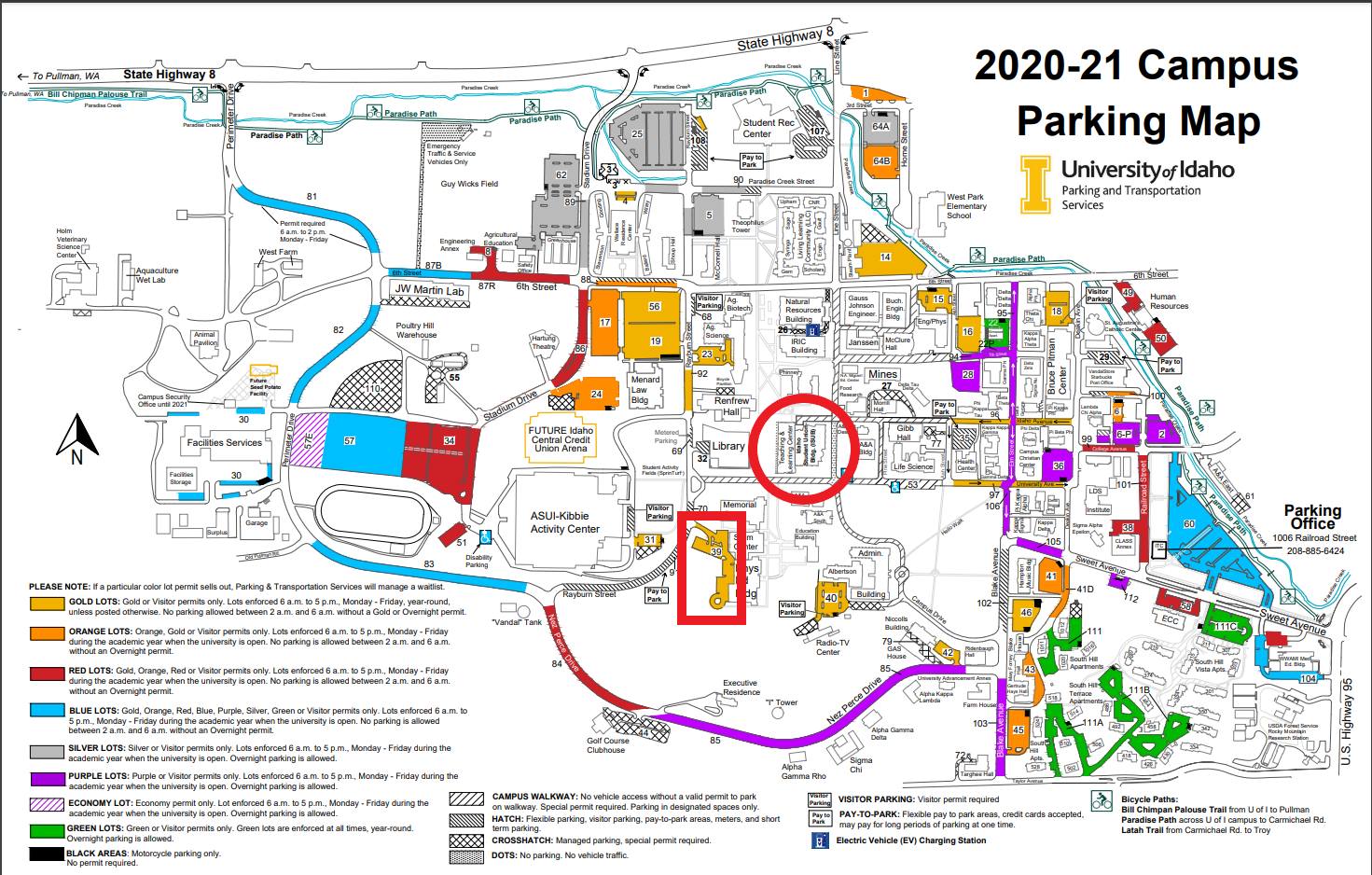 Registration will now be located in the Idaho Student Union Building (ISUB) in the Summit room.
You can find the Idaho Student Union Building circled on the map.
The closest parking lot to the ISUB is the Gold 39 lot which is marked as well.
Teacher in service credit available
Must attend the entire local summit to receive credit.
Please note: The teacher in service credit is not included in the registration fee.