Recreation and Tourism
Over 100,000 Idahoans work in industries related to recreation and tourism. Tourism adds $3.7 billion annually to Idaho's economy, and provides roughly $475 million annually in tax revenues. While Idaho is home to abundant outdoor experiences, such as hunting, fishing, skiing, snowmobiling and more, changes in climate, including increasing temperature, decreasing snow and snowpack and increasing wildfire frequency and intensity put the outdoor recreational economy at risk for shorter seasons and closures.
To learn more about climate change impacts on Idaho's recreation and tourism economy, please click on the icons to the right to open the recreation and tourism technical report and snapshot.
For additional resources and tools related to climate change and Idaho's recreation and tourism, please click the icon to the right.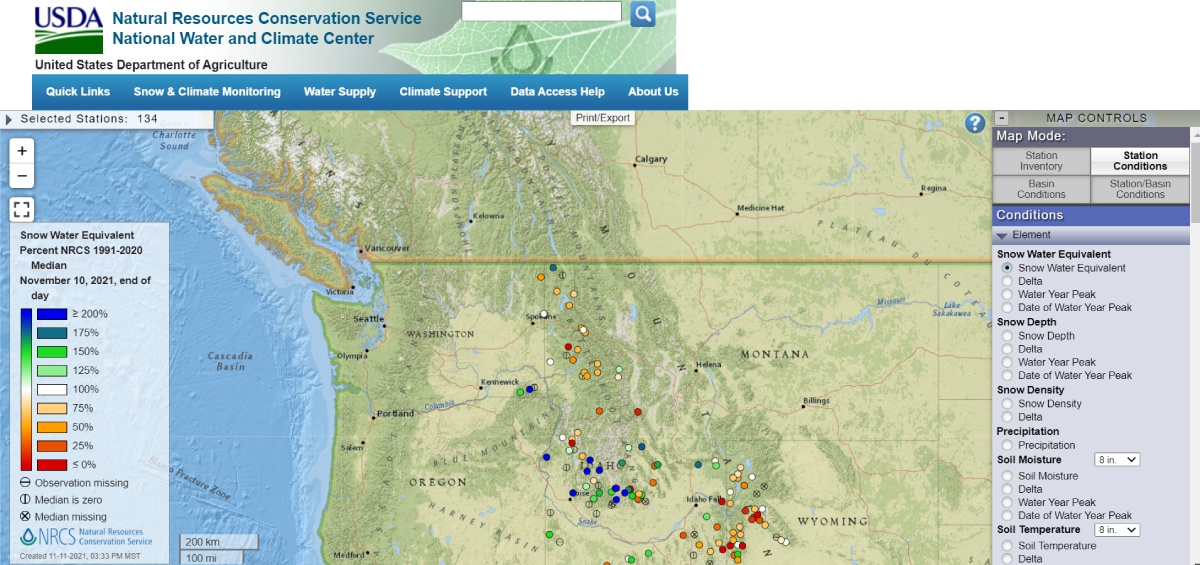 The Idaho Natural Resources Conservation Service Snow Survey Program provides mountain snowpack and precipitation information via reports, visuals and an interactive map.
Click here to explore more.