U of I Study: Limited Angling Overlap with Wild Steelhead on Clearwater River
September 27, 2019
MOSCOW, Idaho — Sept. 27, 2019 — Anglers on the Clearwater River have minimal overlap with wild steelhead when fishing, according to a study led by University of Idaho researchers.
Wild steelhead are listed as threatened in Idaho under the Endangered Species Act and they can only be caught and released. Hatchery steelhead, however, can be harvested and are easily identified by a clipped adipose fin – the small fin found on the fish's back near the tail.
For the study published recently in the North American Journal of Fish Management, researchers tracked both types of fish and anglers to see where they interacted on the river.
"The big question was how are wild and hatchery fish using the Clearwater River system," said Stacey Feeken, a former U of I graduate student and lead author on the study. "We found that the hatchery and wild steelhead are not in the same areas throughout most of the season, and anglers overlap more with the hatchery fish than wild steelhead."
From September 2016 to June 2018, the researchers tagged nearly 300 steelhead and tracked them using radio telemetry during two spawning runs. The steelhead were tracked upon entering the Clearwater River using mobile surveys by boat and truck as well as with 12 stationary antennas. At the same time, officials from the Idaho Department of Fish and Game, a partner in the study, conducted "creel" or on-site surveys of the anglers to count their numbers and see where they were located along the river.
U of I Associate Professor Michael Quist in the College of Natural Resources, assistant leader of the Idaho Cooperative Fish and Wildlife Research Unit and an author on the paper, said the study was needed to help inform management decisions for the Clearwater River system.
"The Clearwater River is a destination for people from around the world to catch these steelhead. They're really well-known – mostly because they get big," Quist said. "What this study means for management purposes is that the influence of anglers on wild steelhead is likely pretty low, partly because they're not overlapping in terms of distribution."
Documenting the differences in wild and hatchery steelhead distribution in the Clearwater River provided immediate benefit to fishery managers. Results from the study were used in fall 2018 when Idaho's steelhead fishery was under threat of lawsuit; results have also been used to inform ongoing work examining Idaho's steelhead fisheries.
Some hatchery fish are released to different areas to help repopulate the Clearwater River. The study found those fish were returning to the location they were placed rather than the hatchery. The researchers also found no evidence of the radio-tagged fish "straying" during the two-year study, meaning that hatchery fish returned to the tributaries where they were released and that wild fish returned to the tributaries where they were born.
—
Media Contact
Sara Zaske
Marketing and Communications Manager
U of I College of Natural Resources
208-885-2737
saraz@uidaho.edu
Michael Quist
Associate Professor, Assistant Unit Leader — Fish
U of I, Idaho Cooperative Fish and Wildlife Research Unit
208-885-4064
mcquist@uidaho.edu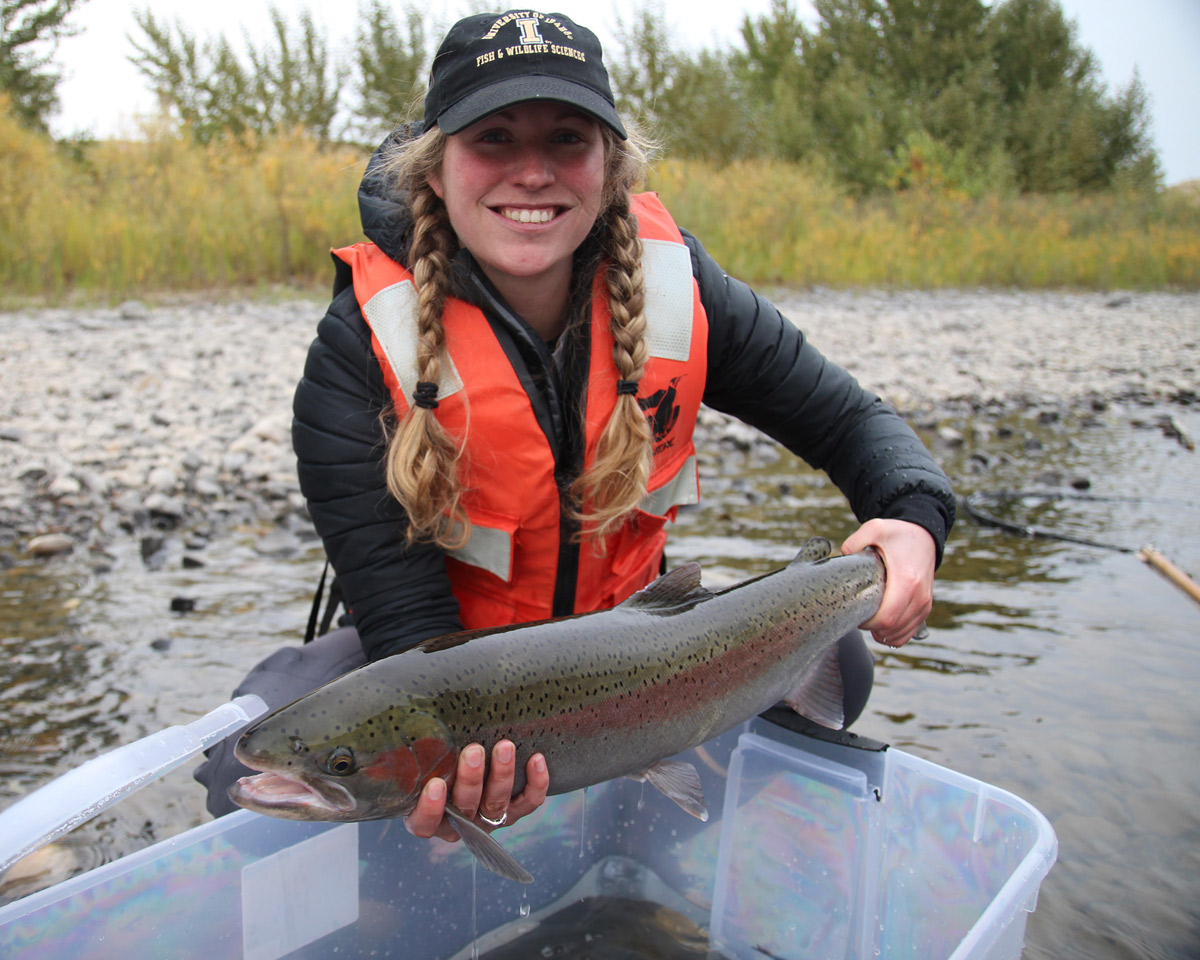 About the University of Idaho
The University of Idaho, home of the Vandals, is Idaho's land-grant, national research university. From its residential campus in Moscow, U of I serves the state of Idaho through educational centers in Boise, Coeur d'Alene and Idaho Falls, nine research and Extension centers, plus Extension offices in 42 counties. Home to nearly 11,000 students statewide, U of I is a leader in student-centered learning and excels at interdisciplinary research, service to businesses and communities, and in advancing diversity, citizenship and global outreach. U of I competes in the Big Sky and Western Athletic conferences. Learn more at uidaho.edu