ICCU Arena Moves to Bid and Construction Phase After Board Approval
March 14, 2019
MOSCOW, Idaho — March 14, 2019 — The Idaho State Board of Education (SBOE) today unanimously approved the University of Idaho's request to proceed with the bidding and construction phase of the signature 4,200-capacity Idaho Central Credit Union (ICCU) Arena project, contingent upon approval by the SBOE executive director after consultation with the new president for the University of Idaho, once named by the board.
The project will go out for bid and we hope to break ground soon with building completion expected in the fall of 2021.
"The ICCU arena is much more than a basketball arena," said Chuck Staben, president of the University of Idaho. "This unique facility represents an essential addition to our residential campus, offering a gathering place for students, athletes, faculty, staff, alumni and friends for generations to come. We are more energized than ever about this project. Our sincere thanks go to our students, Idaho Central Credit Union and the many donors and partners whose support will make the arena a reality."
"The arena will be a game-changer for Vandal basketball and will benefit our student-athletes and our athletics program," said Pete Isakson, interim athletic director. "The state-of-the-art arena will provide a teaching facility and the best game atmosphere in the Big Sky while also acting as a recruiting showpiece. An arena with a practice court will provide attractive and versatile competition space and provide first-class practice facilities that we've needed for a long time. We're excited about the impact for our student-athletes and for the entire university community."
The innovative mass-timber construction of the building brought wood industry partners from across the state to the project. These critical partners plan to provide in-kind gifts that may reduce the cost of the building - one that will stand as a stunning example of modern wood construction.
Idaho Central Credit Union is the naming sponsor of the arena, having donated $10 million to the project. Other key donations of $2.5 million sponsor the practice gym and the performance floor.
Make a donation to the arena or learn more about the project on the U of I website.
—
Media Contact
Jodi Walker
Director of Communications
208-885-4295
jwalker@uidaho.edu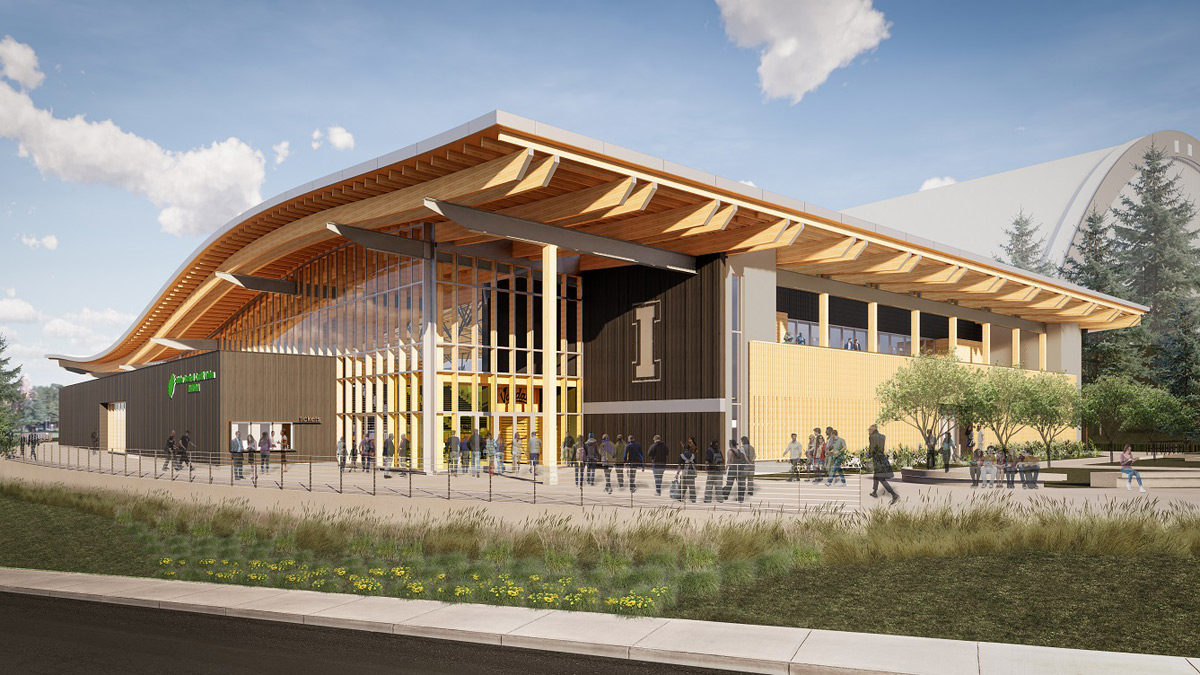 About the University of Idaho
The University of Idaho, home of the Vandals, is Idaho's land-grant, national research university. From its residential campus in Moscow, U of I serves the state of Idaho through educational centers in Boise, Coeur d'Alene and Idaho Falls, nine research and Extension centers, plus Extension offices in 42 counties. Home to nearly 11,000 students statewide, U of I is a leader in student-centered learning and excels at interdisciplinary research, service to businesses and communities, and in advancing diversity, citizenship and global outreach. U of I competes in the Big Sky and Western Athletic conferences. Learn more at uidaho.edu