U of I Researcher Tara Hudiburg Honored with Presidential Early Career Award
July 11, 2019
MOSCOW, Idaho — July 11, 2019 — The White House has selected Tara Hudiburg, associate professor in the University of Idaho College of Natural Resources, for a 2019 Presidential Early Career Award for Scientists and Engineers.
The award is the highest honor bestowed by the U.S. government to outstanding scientists and engineers who are at the beginning their careers and show exceptional promise for leadership. Hudiburg was one of four scientists in the state of Idaho to receive the award and the only one from a university in the state.
"I am excited and so honored," she said. "I am also extremely grateful to all the people who have supported me on my academic and scientific journey."
Hudiburg was nominated by the National Science Foundation (NSF) to receive the award, selecting her from among recipients of NSF Career Awards. She will travel Thursday, July 25, to Washington, D.C., to accept the honor.
Hudiburg joined the U of I faculty in 2014 and conducts ecosystem research that focuses on how disturbances and climate affect carbon, water and nutrient cycling in forests.
She received an NSF Faculty Early Career Development (CAREER) Award in 2016 for her work to improve understanding of how management activities like restoration thinning influence forest ecosystem processes. That issue is especially important in an era of intensified drought, heat and wildfire - factors that affect forest carbon uptake. The award provided $653,000 in funding over five years.
Hudiburg and her students have been gathering data on trees at U of I's Experimental Forest on Moscow Mountain and other sites. They are measuring the amount of growth and carbon storage in different ages and species of trees before and after forest thinning, including during summer drought conditions. They also measure the carbon dioxide the forests give off, allowing them to determine the forest's net carbon balance.
The team uses that data in advanced models to make large-scale predictions about how management, climate and fire could affect forests across the Western United States.
Hudiburg also teaches undergraduates and regional high school teachers about forest-climate interactions. Participating students and teachers gather data about tree carbon uptake and their results also become part of Hudiburg's project.
—
Media Contact
Sara Zaske
Marketing and Communications Manger
College of Natural Resources
208-885-2737
saraz@uidaho.edu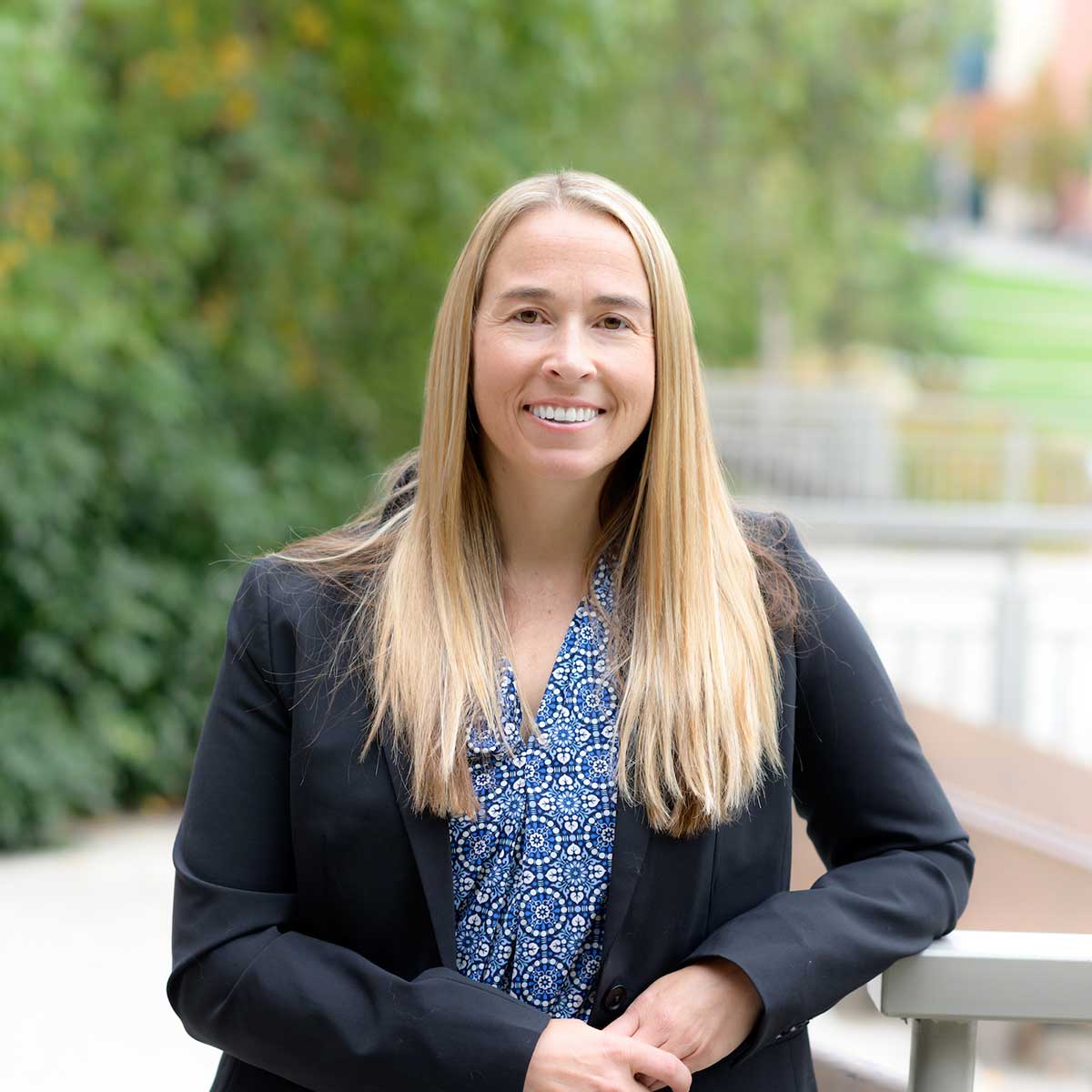 About the University of Idaho
The University of Idaho, home of the Vandals, is Idaho's land-grant, national research university. From its residential campus in Moscow, U of I serves the state of Idaho through educational centers in Boise, Coeur d'Alene and Idaho Falls, nine research and Extension centers, plus Extension offices in 42 counties. Home to nearly 11,000 students statewide, U of I is a leader in student-centered learning and excels at interdisciplinary research, service to businesses and communities, and in advancing diversity, citizenship and global outreach. U of I competes in the Big Sky and Western Athletic conferences. Learn more at uidaho.edu