Seventh Annual Idaho Bach Festival to Debut Performance on Rare Five-String Cello
January 09, 2018
Attendees of this year's Idaho Bach Festival will hear music in a way that hasn't been heard in more than 200 years. On Jan. 16, Miranda Wilson, associate professor of cello, bass and theory in the Lionel Hampton School of Music and co-artistic director of the festival, will perform Bach's Six Suites for Solo Cello on a five-string cello. 
The sixth suite, originally composed in the 1720s, was written for a five-stringed instrument, but standard modern cellos only have four strings.
"While it is possible to play Bach's Suite No. 6 on a standard four-string cello, it's very difficult because of the high pitches and multi-note chords. Most cellists have to leave out some notes here and there because it's so difficult for the left hand," Wilson said. "A five-string cello can produce much higher pitches and richer chords than its four-string counterpart. This makes playing Bach's Suite No. 6 feel like a completely different piece."
Last year, Wilson received a grant to construct a carbon-fiber five-string cello from the Transformative Research Investment and Partnership – a funding program through U of I's College of Letters, Arts and Social Sciences and the Office of Research and Economic Development. After months of practice on the rare instrument, she will perform in the festival's opening concert at 7:30 p.m. Tuesday, Jan. 16, in the Haddock Performance Hall in the Lionel Hampton School of Music building.  
The festival runs Tuesday through Friday, Jan. 16-19 with concerts each day. 
The full schedule includes:
An Evening of Baroque Brass with the Palouse Brass Ensemble — 7:30 p.m. Wednesday, Jan. 17, Haddock Performance Hall: The Palouse Brass Ensemble is composed of U of I and Washington State University faculty members. Pieces performed will include masterpieces by Bach, other Baroque composers and a few Renaissance artists.

Baroque Performances by Lionel Hampton School of Music faculty — 7:30 p.m. Thursday, Jan. 18, Haddock Performance Hall: U of I faculty members will collaborate in performances of solo and small ensemble works by Bach and his contemporaries, culminating in a performance of the church cantata "Nun komm, der Heiden Heiland." The Vandaleers and soloists Christopher and Lynette Pfund also will perform.

Bach in the Round student recital — Noon Friday, Jan. 19, Idaho Commons Rotunda
Tickets to the evening concerts are $5 for adults and $3 for students, children and senior citizens. Friday's afternoon performance is free.
"Johann Sebastian Bach's music has universal human appeal," Wilson said. "Almost everyone can recognize classic Bach compositions. Bach's music has a kind of dramatic excitement to it – and you don't have to know anything about classical music to enjoy it."  
For more information, visit www.uidaho.edu/music.
Media Contacts: 
Miranda Wilson
Associate Professor of Cello, Bass and Theory, Lionel Hampton School of Music
Co-Artistic Director, Idaho Bach Festival
208-885-6615
mirandaw@uidaho.edu   
Christopher Pfund
Assistant Professor of Voice, Lionel Hampton School of Music
Co-Artistic Director, Idaho Bach Festival
208-885-5083
cpfund@uidaho.edu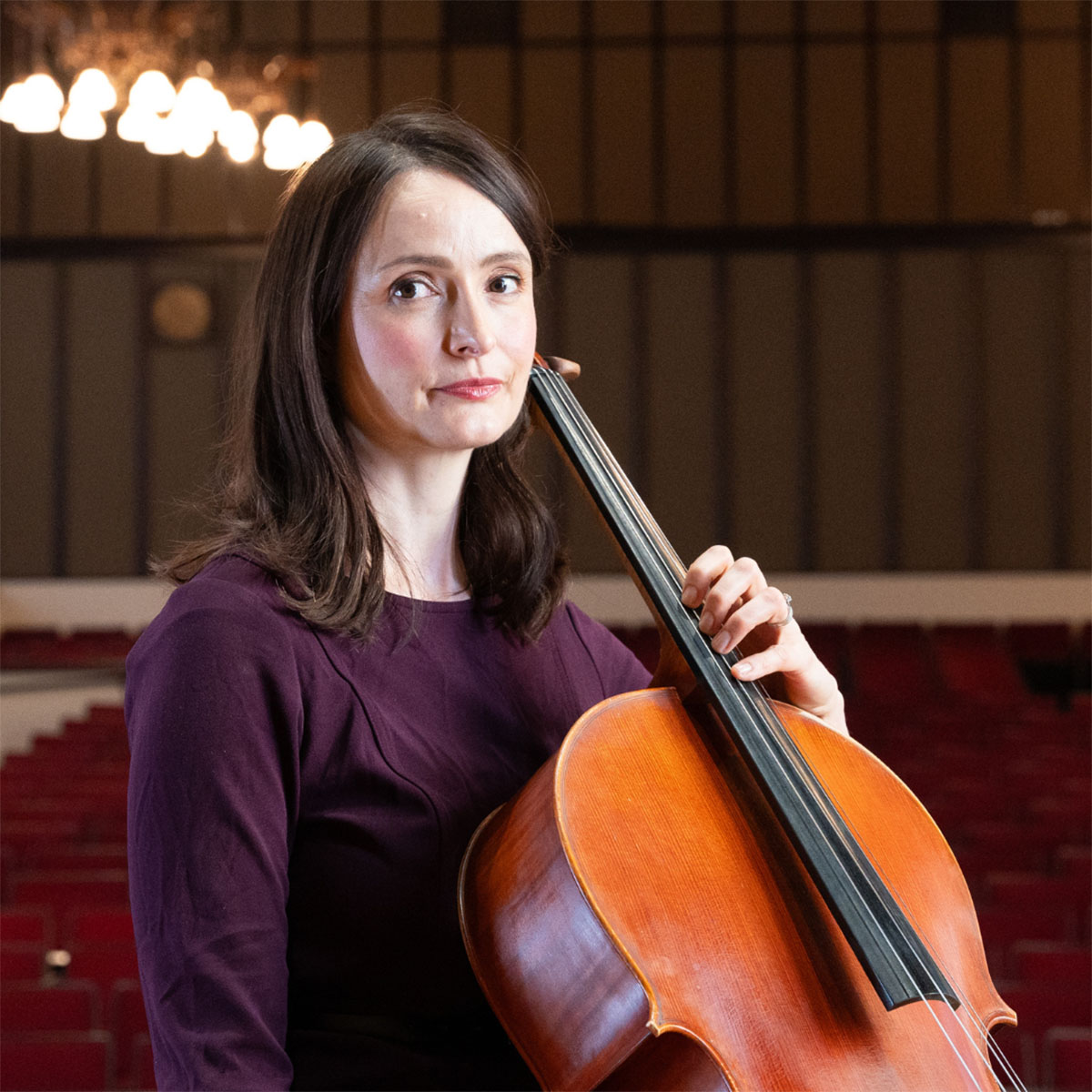 About the University of Idaho
The University of Idaho, home of the Vandals, is Idaho's land-grant, national research university. From its residential campus in Moscow, U of I serves the state of Idaho through educational centers in Boise, Coeur d'Alene and Idaho Falls, nine research and Extension centers, plus Extension offices in 42 counties. Home to nearly 11,000 students statewide, U of I is a leader in student-centered learning and excels at interdisciplinary research, service to businesses and communities, and in advancing diversity, citizenship and global outreach. U of I competes in the Big Sky and Western Athletic conferences. Learn more at uidaho.edu