Making the Most of the New Science of Learning Event is Wednesday
November 03, 2017
The Center for Excellence in Teaching and Learning invites all faculty, graduate students, post-docs and professional staff members to attend Teaching for Learning: Making the Most of the New Science of Learning, featuring guest speaker Todd Zakrajsek.
A leading scholar in higher education pedagogy, Zakrajsek is a professor in the University of North Carolina-Chapel Hill School of Medicine, Director of the Lilly Conferences on Evidence-Based Teaching and Learning, and co-author of "Teaching for Learning: 101 Intentionally Designed Activities to Put Students on the Path to Success," "New Science of Learning: How to Learn in Harmony with your Brain," and a number of related books and articles on active learning, student engagement and dynamic lecturing. Zakrajsek will draw together key findings from his recent scholarship and share an inventory of strategies for enhancing student success through learning-centered teaching. Participants will gain insight into how learning works, how we can teach for learning, and leave with an inventory of strategies designed to achieve and enhance excellence in teaching and learning. Faculty teaching the next generation of teachers are encouraged to bring them along.
Please join us from 2:30-3:30 p.m. Wednesday, Nov. 8, in the Whitewater Room of the Idaho Commons. No reservations or tickets are required.
This live event will be streamed to locations in Boise (IWC16), Coeur d'Alene (CDA128), Twin Falls (TAB320) and Idaho Falls (B66). Anyone with questions can contact brian-CETL@uidaho.edu.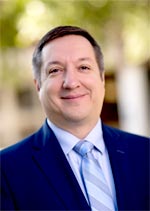 About the University of Idaho
The University of Idaho, home of the Vandals, is Idaho's land-grant, national research university. From its residential campus in Moscow, U of I serves the state of Idaho through educational centers in Boise, Coeur d'Alene and Idaho Falls, nine research and Extension centers, plus Extension offices in 42 counties. Home to nearly 12,000 students statewide, U of I is a leader in student-centered learning and excels at interdisciplinary research, service to businesses and communities, and in advancing diversity, citizenship and global outreach. U of I competes in the Big Sky Conference. Learn more at uidaho.edu