Higher Education, One Click Away
With more than 30 online degree programs, UI is helping students achieve their academic goals from wherever they may be
Mandi Thompson got her first email address in 1995. It was her student email at the University of Idaho.
Today, Thompson is working toward her master's degree from UI in a program that is completely online. It's a long way from where she started.
"I was really nervous about the whole concept of online education," she said. "To have my entire master's experience be web-based — I had a really hard time understanding how that would even work. I was pleasantly surprised how easy it was to interact with classmates and professors."
Thompson is one of the thousands of Idahoans who want to start or continue their education without moving to Moscow. To meet that demand, UI now offers 31 online degree programs, nine bachelor's programs and 22 graduate programs, as well as six online certificates.
Thompson is among the first cohort of students enrolled in the Master of Public Administration program, one of the only online MPA programs nationally to focus on rural governments and towns, said Professor Brian Ellison MPA program director in the College of Letters, Arts and Social Sciences (CLASS).
That's just the type of education Thompson needs in order to pursue her goal of working in city administration. She has worked as the grant and community relations manager for the city of Twin Falls since 2013. Her husband owns a law practice in Twin Falls and the couple have three young boys. Moving to Moscow to earn an MPA wasn't an option, and Thompson said other online programs that focused on state and federal government didn't appeal to her.
"I appreciate that the university recognizes the changing landscape of higher education and the value of online programs to nontraditional students. I would have not been able to pursue my master's at UI any other way," Thompson said. "I am a Vandal at heart and love being a student again, even if it's completely different than the first time around."
Supply and Demand
The university is being deliberate about which programs to develop online, and CLASS has been leading the charge in developing programs in response to industry and community demand, said Andrew Kersten college dean. The college launched six online programs last year: five bachelor's and one master's. CLASS now offers seven online programs total.
"Growing our enrollment is about meeting the students where they want to be met. For some, that is on campus, for others it's in the farm fields in southern Idaho," said John Wiencek, provost and executive vice president.
To develop the Master of Public Administration program, Ellison met with city supervisors and managers across the state to find out what their needs were and how UI could offer a program that would help city employees advance their careers.
"I just started meeting with people, piecing together what it is we can do; what kind of service we can provide the state," Ellison said. "The reason I wanted to come to this university is I'm committed to the land-grant outreach mission."
The program's specialization on rural community needs makes it unique and competitive in the online marketplace.
"We designed a program specifically for place-bound, small community supervisors and managers in counties and cities," he said. "There's a huge opportunity for us to do something relevant that's important for these places."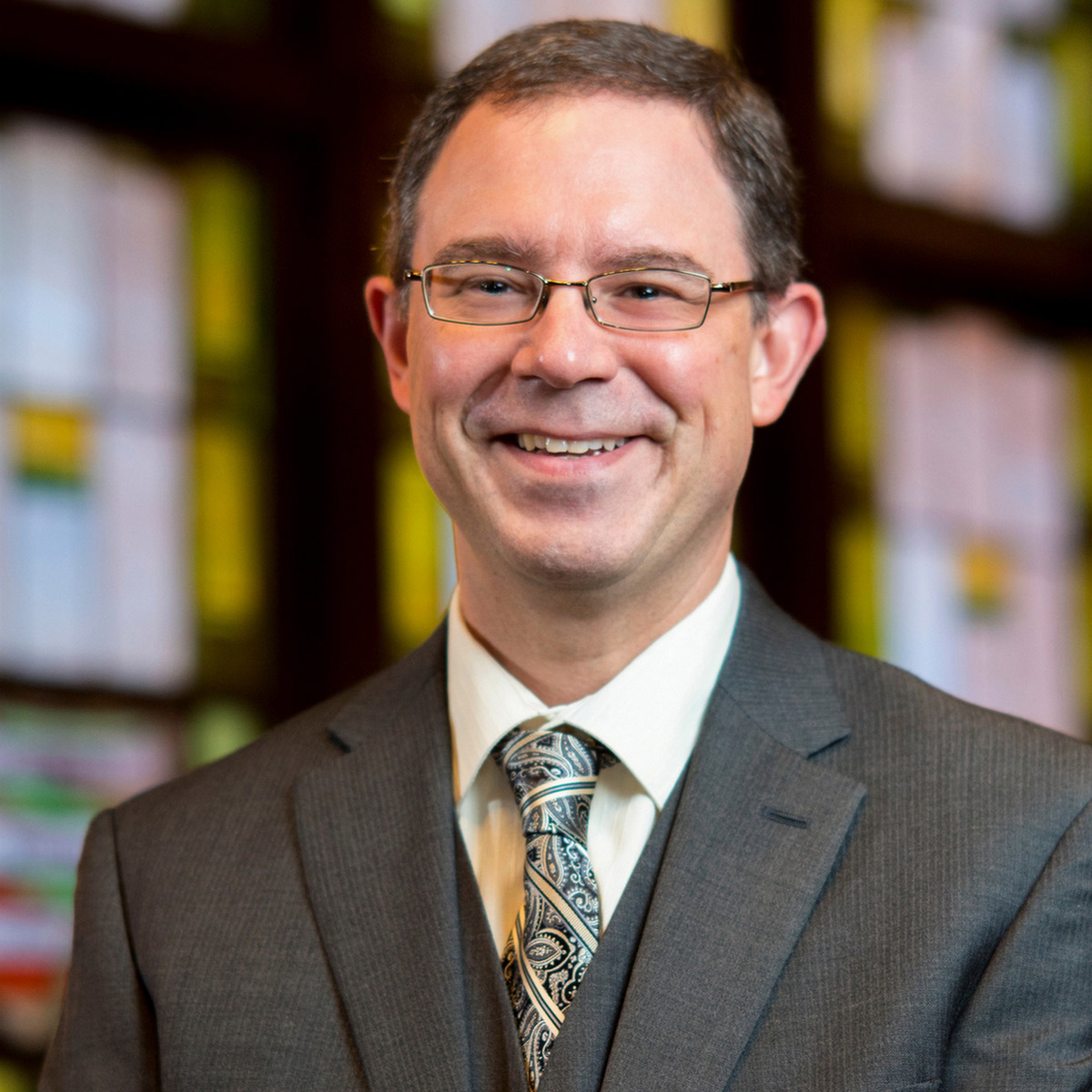 The creation of the online sociology bachelor's degree emphasizing criminology also is in response to community demand. The state lacked any fully online criminology baccalaureate programs, said Joseph De Angelis, an associate professor in the Department of Sociology and Anthropology who helped create the program.
"One of the things that Idaho is doing a good job at is finding ways to get students into community colleges to finish their associate degrees," he said. "But one of the difficulties that the state faces is that it's hardest for their students to finish their bachelor's degree in a field related to criminology. So we thought there was a space where we could create an online criminology degree that would reach people who can't afford to relocate or uproot their families to move to Moscow."
People who could benefit from a bachelor's in criminology include working police officers, investigators or victim advocates who would like to seek a promotion or higher-paying position but don't have a four-year degree. Some cities are also looking at helping employees cover the cost of their degrees in order to decrease job turnover, Kersten said.
The city of Twin Falls offers assistance to those wanting to continue their education, said City Manager Travis Rothweiler. He encouraged Thompson to pursue her MPA.
"Anytime we can take those extra steps to invest in our employees, they return that investment in time, in knowledge, in skills, in ability enhancement. Really, it's a small investment on our part. We often get back much more than the few dollars we put toward their education," Rothweiler said.
Expanding Opportunities
Offering more alternative methods for earning a college degree at the undergraduate and graduate level is a key part of UI's strategic plan and statewide mission as a land-grant institution.
"The different kinds of delivery opportunities for education are important — from online opportunities to distance education, and having our centers in Coeur d'Alene and Boise and Idaho Falls. We are able to go to where our students are, and be able to serve them and not expect everybody to have to come to Moscow," said Dean Kahler, vice provost for Strategic Enrollment Management. "That's really important. When a student maybe has a great job opportunity in Idaho Falls straight out of high school, they don't want to pick up and move to Moscow. For us to be able to deliver courses at a distance or online, that's a really important thing for us."
"Online education offers our working professionals an option that meets them where they are — both in terms of place as well as time, given their busy schedules and family demands," agreed Wiencek.
As UI expands its online offerings, the university is also considering how to organize the programs in a way that makes sense for students.
"We're putting a lot of work into online programs. It's got to be that one stop where prospective students can go to a UI distance education portal and see what programs are available and get all the services that they would need," Kahler said. "They need to go to that portal, see what's available, see how to get admitted, get financial aid, how to get advised and register. All of those things need to be under one umbrella."
Kersten is excited to see online offerings expand at UI. Over the past year, the college has been busy tweaking its new programs in response to student feedback. The college also hired new faculty to support the programs, as well as advisors specifically for online students.
To help faculty members transition to the new model, CLASS offers an Online Teaching Academy that helps faculty adapt their classes and teach in an online environment, in which the faculty member acts more as a facilitator of knowledge than a lecturer.
"We have faculty members who grew up in the era where you didn't take online classes. That's changing," Kersten said. "The wonderful thing about teaching in college is that the classroom's your refuge. You lose yourself in it. You have that call and response. With an online class, you have to think out every minute of the class and prebuild it. Instead of a sage guiding a group of students through material, you're actually leading from the rear. You're trying to foster what's happening in front of you."
As more students enroll in the courses, CLASS also is adapting to make the programs fit the needs. For example, Kersten said, the college will be offering a part-time option for students interested in the MPA program to be more flexible for those who may be working full time or have other commitments.
Being an online student, mother and employee is a challenge, said Thompson, who is taking two classes per semester and will complete her degree after three years in the program.
"You have to be committed and understand that you're going to sacrifice your own time and time with your family," Thompson said. But despite the sacrifices, she's still enjoying the program and what it means for her future. "I think it sets a good example for my kids. It's teaching them that it is never too late to learn. I earned my bachelor's 17 years ago, and while going back was scary, it has also been extremely rewarding. I am a totally different student, with a lot of life experience to enhance what I am learning in my classes. I'm excited to see how this will affect my career and the opportunities it will create."
Article by Savannah Tranchell, University Communications and Marketing