A Truly Grand Opening
CEHHS Graduate Discovers Self, Overcomes Obstacles to Open Restaurant
Opening a restaurant three years into the COVID-19 pandemic might seem risky.
The only thing riskier for Danielle Christine '16 was wasting one more day waiting for the perfect time.
On July 15, 2022, she was preparing for the soft opening of her new restaurant, Apericena — the culmination of learning about nutrition and wellness, as well as about herself, while attending University of Idaho.
On the same day three years earlier, she was in an ambulance, vaguely aware of several paramedics trying to keep her alive, watching everything fade away.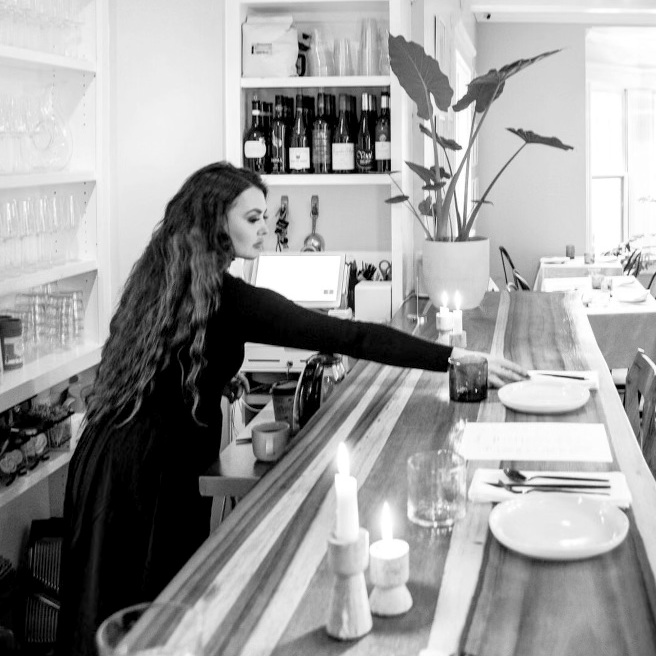 Learning Young
Christine didn't know much about healthy eating while growing up in Wallace. Her mother regularly worked double shifts as a nurse, which meant Christine was often in charge of feeding herself.
Fortunately for her, she was already curious about cooking at that point in her life. Her interest was sparked in preschool where her teacher's husband came in every day to prepare a homemade lunch for her class. Christine and her classmates helped set and clear the table. She remembers how much fun she had participating in that daily ritual with her friends.
"Food is my love language," Christine said. "That's where I learned that preparing, cooking and sharing meals could make you feel love."
In order to attend college, she applied for several scholarships, receiving over 20 awards. Among them was a large grant from the Frank A. Morbeck Community Foundation in Wallace to attend U of I.
But the scholarships didn't pay for everything. Once in Moscow, Christine still found herself needing to work full-time after classes to make ends meet. Not having any free time and always being on the run was the price she was willing to pay to attend college.
"At that point, I hadn't learned the benefits of self-care or downtime," she said. "Slowing down wasn't really an option."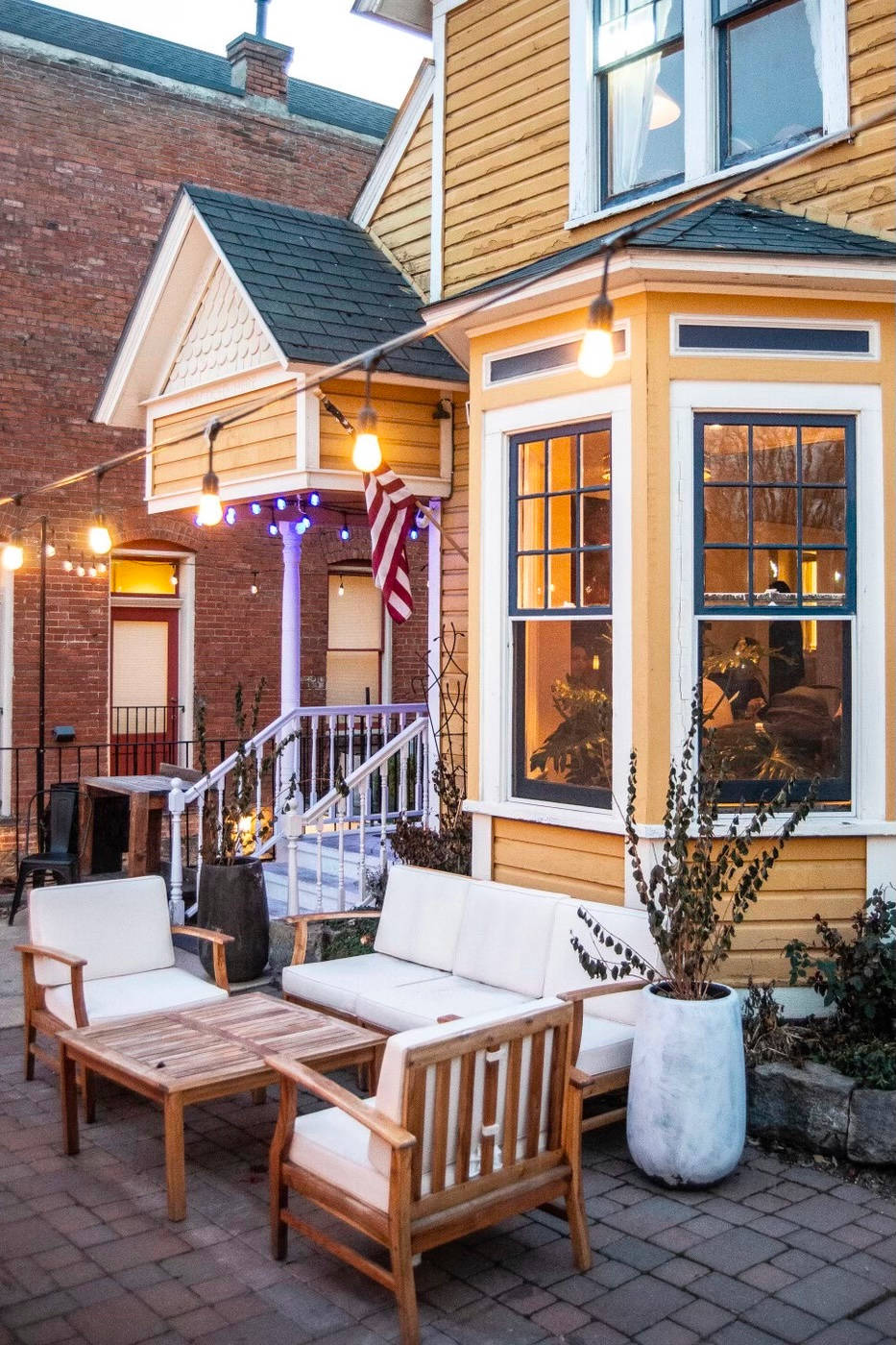 Fresh Start
While working at Sangria Grille, a Peruvian restaurant in Moscow, Christine began learning about preparing meals with healthier food. Every Saturday, she watched co-owner Carly Lilly peruse the Moscow Farmers Market for fresh, locally grown produce. The staff would then plan that week's specials based on what Lilly purchased.
"I was amazed at how much difference it made using fresh, organic ingredients," Christine said. "That's where I fell in love with local sourcing and establishing relationships with local growers."
Shortly after her time at Sangria Grille, Christine saw a flyer advertising a study abroad trip to Nicaragua through the College of Education, Health and Human Sciences (CEHHS).
Not knowing why she felt like the trip was calling to her, she soon found herself in a foreign country for the first time in her life.
Thanks to the relaxed pace of life there, Christine finally took time to think about who she was and what she wanted to be.
"We kayaked down the river, we watched sunsets on the beach, we practiced yoga in the jungle," she said. "Up until then, I had never allowed myself to slow down and be present. I felt at peace and connected to myself for the first time."
Christine also discovered how much better she felt eating the simpler, fresher food she found there. Already contemplating a career in the restaurant industry someday, she realized serving healthy food would be beneficial to her guests – how she could show them love.
"I always felt Danielle was motivated to serve," said Helen Brown, an associate professor in the Movement Sciences Department. "Being immersed in a community so different from hers helped her realize the talents she has and what a positive influence she could be for others."
"All I could think about while I was in the hospital was being dead at 26. The thought of dying without having fulfilled any of my dreams haunted me. I made a promise to myself to not let that happen."

— Danielle Christine '16
Investing in Herself
Once she returned to U of I, Christine transferred to CEHHS and began immersing herself in her re-kindled passion.
Victor Ferral '14, who earned a degree in architecture and is a friend of Christine's from U of I, agrees that she came back from Nicaragua a changed person.
"It always felt like Danielle was searching for a place on campus to call home," he said. "She finally found where she belonged."
After graduation, not quite ready to explore a restaurant career, she took a job at a Boise law firm. But shortly after she started that job, a friend challenged her to start thinking about what she really wanted to do with her life.
"She suggested I invest 10% of my energy into myself and asked me to imagine what that would look like," said Chrstine. "After hearing that, I couldn't think about anything else."
Christine began thinking about a career in the restaurant industry and prepared to open a booth at the Capital City Farmer's Market in Boise where she could establish herself as a chef within the Bosie community.
Just as she began her journey, Danielle found her first roadblock.
Helen Brown, RD, MPH
Clinical Associate Professor, Public Health and Nutrition, Exercise, Sport, and Health Sciences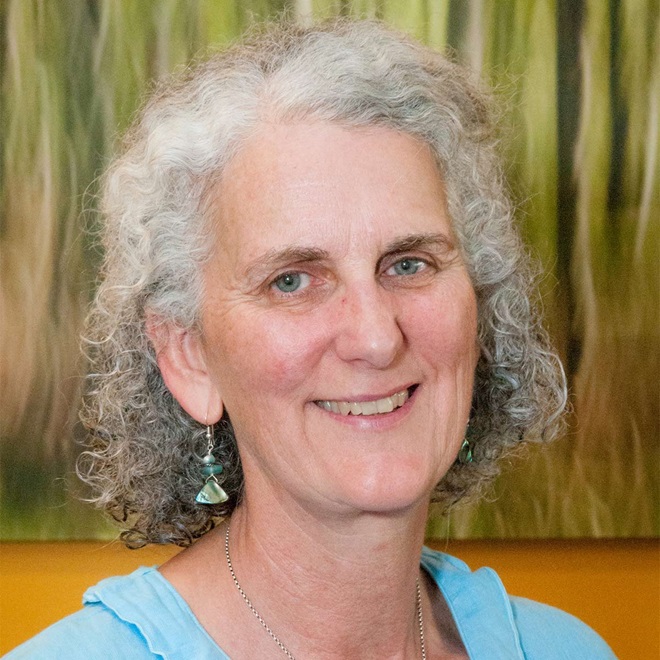 July 15, 2019
Christine struggled to get out of bed. She tried to rationalize why she didn't want to move, telling herself she was just burned out from working full-time plus preparing for the farmer's market. Every time she tried to get up, she fainted, then regained consciousness on the floor.
She finally found her phone and called 9-1-1. Once the paramedics arrived, they performed chest compressions for an hour and gave her seven adrenaline shots to the heart. Once they arrived at the emergency room, a doctor suggested giving her a blood thinner, hoping the problem might be a clot.
After receiving the blood thinner, she slowly started breathing on her own and stabilized.
Christine suffered a double saddle pulmonary embolism, which caused her liver, kidneys, and pancreas to fail and a lung to collapse. She also suffered a heart attack. She was in a coma for three days.
"All I could think about while I was in the hospital was being dead at 26," she said. "The thought of dying without having fulfilled any of my dreams haunted me. I made a promise to myself to not let that happen."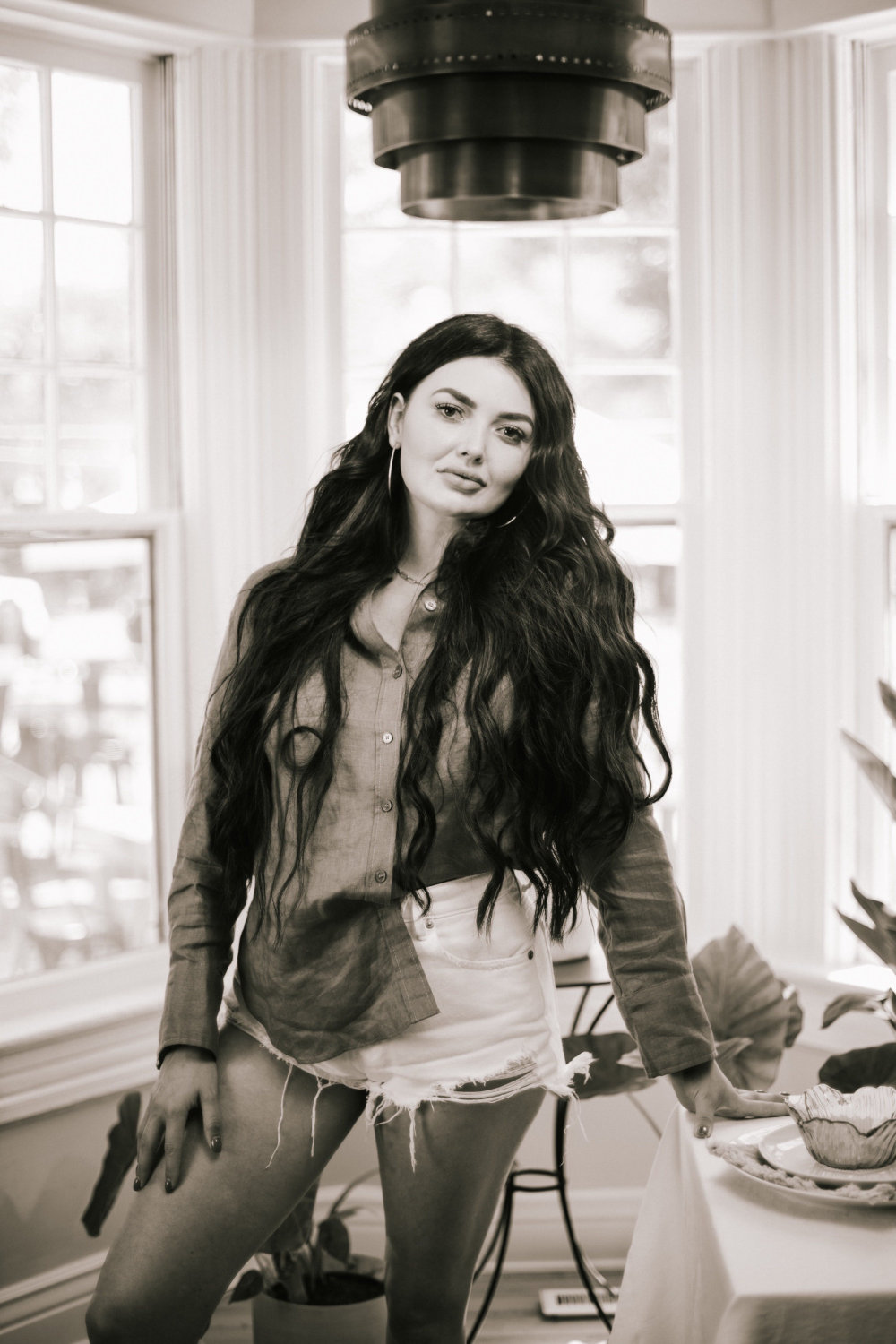 Not Taking No for an Answer
After six months of recovery, Christine started rebuilding her future. She bypassed the small, pop-up model of food production at the farmer's market and decided to become a restaurant owner. Just as she was finalizing her plan, she watched as COVID-19 began turning the restaurant industry upside down. This was her next roadblock.
"I wasn't going to wait," she said. "This was going to happen now, even if it meant changing the model."
Christine pivoted to create Haute Foods, a meal delivery company that was perfectly aligned for operating during the pandemic. It also provided a valuable service to those left most vulnerable by restaurants not being open.
"We provided meals to the people who needed it the most and needed it delivered because they weren't mobile," said Jenna Corgatelli '17, former operations manager for both Haute Foods and Apericena.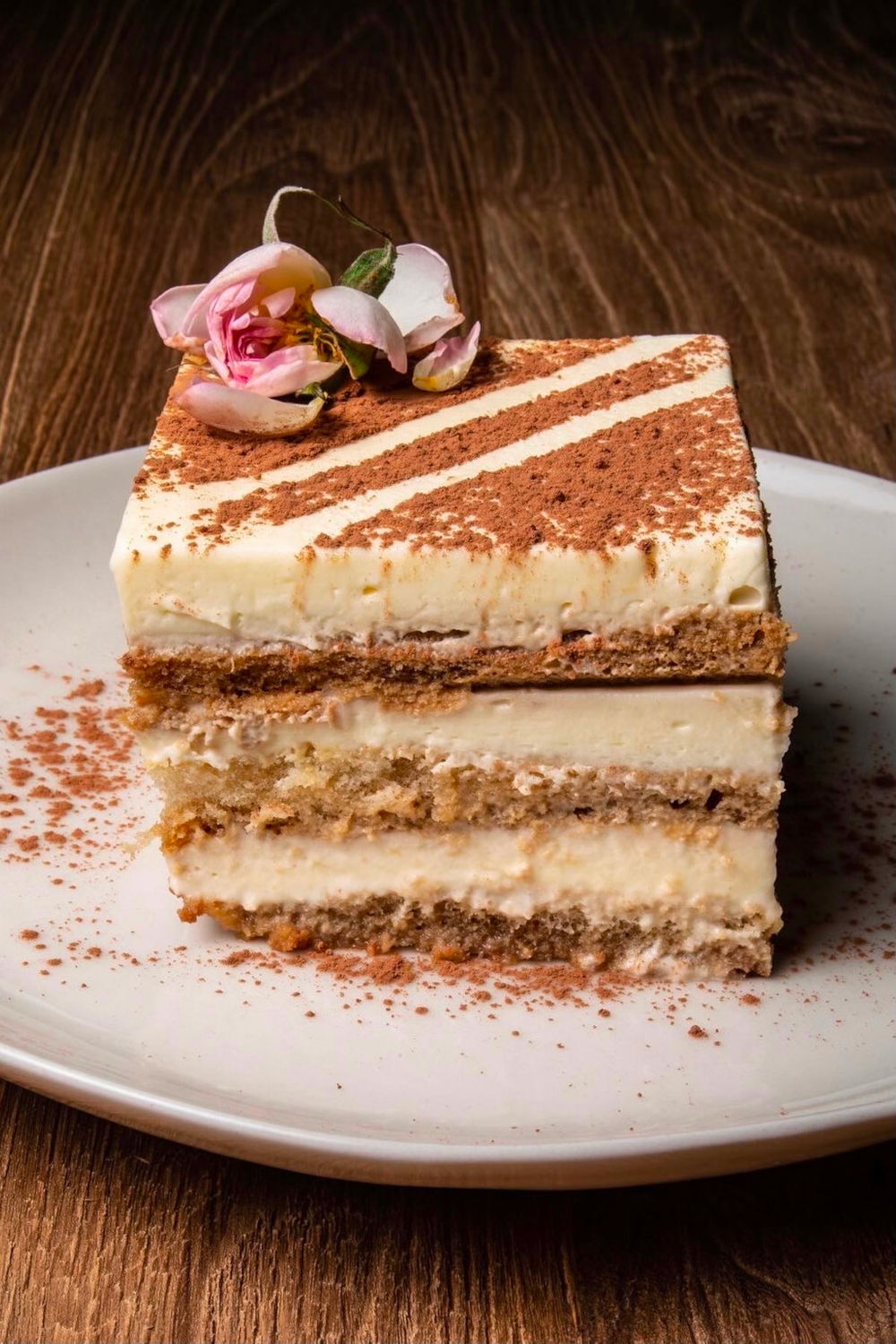 Worth the Wait
The menus for Haute Foods and Apericena feature gluten-free, dairy-free, vegan and vegetarian selections, an important detail for Christine because of her own food limitations.
"I have several food allergies and intolerances," she said. "My menu includes versions of what I would love to eat when I go out but can't. I don't want anyone to feel left out."
Working upstream, a concept she learned from Brown while at U of I, refers to preventing health issues by giving your body the nutritional and mental fuel it needs to thrive. Christine says she has built her restaurants on this foundation.
"I want to educate as many people as I can about nutrition and wellness," she said. "I want to show them there is a healthier way to live."
Despite significant challenges, Christine kept her promise. In addition to opening her restaurant in late 2022, she was recently named a U of I Brave and Bold Young Alumni Award winner, which recognizes outstanding career achievements and/or volunteerism.
"Her story is one of incredible perseverance and resilience," said Ferral, who lives in the Boise area and helped Christine launch Haute Foods. "And it's a story that was built at U of I."
Article by David Jackson, University Communications and Marketing.
Photos provided by Danielle Christine and Boise Photo Co.
Published in February 2023.