Natural Resources Camp Staff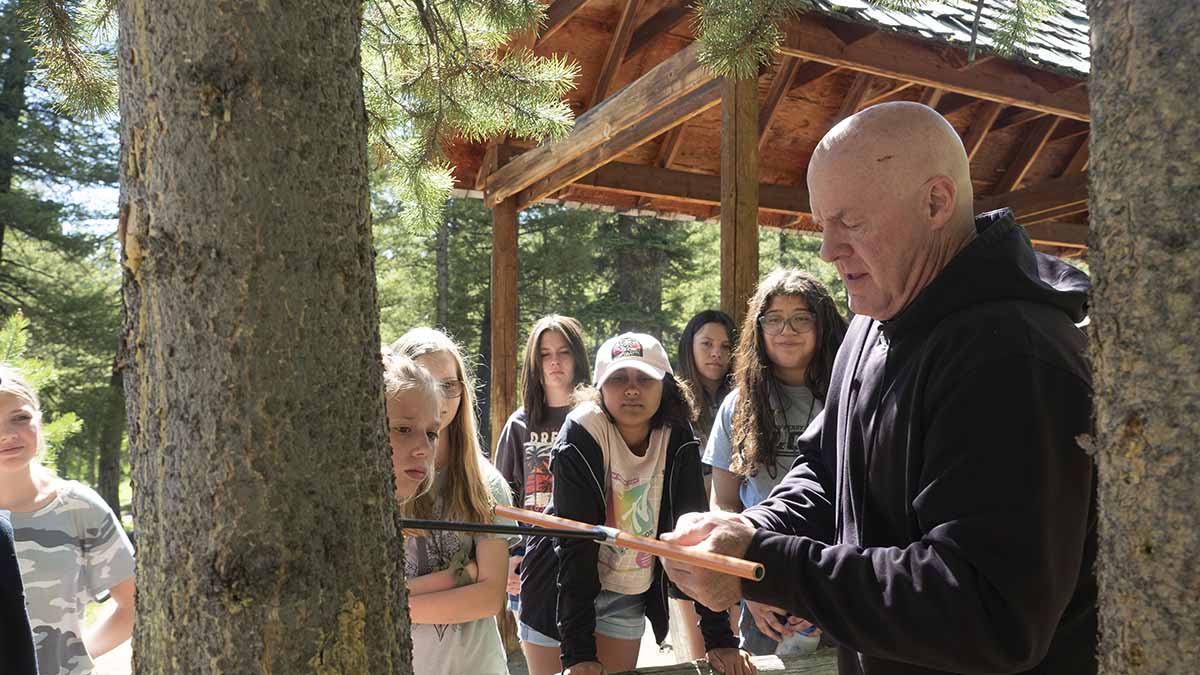 Randy Brooks, Natural Resource Camp Director/Forestry Instructor
Randy is the Extension forestry specialist for the University of Idaho. He received his bachelor's degree in forest management from Oklahoma State University in 1986, and masters (1989) and doctorate (1996) degrees in forest science from Michigan Technological University. Randy spent five years as a water quality specialist in southern Idaho, and 16 years as an area Extension forester in north-central Idaho prior to becoming the Extension forestry specialist in January 2011. He grew up on a farm in Oklahoma and manages a few hardwoods on the home place. He is club advisor for the University of Idaho Loggers Sports Club and the Iron Club at the U of I. He was also selected as Phi Delta Theta's Teacher of the Year, and was Outstanding Instructor of the Year in the College of Natural Resources. He enjoys working on old cars, hunting and lifting at the recreation center.
Montana MacConnell, Assistant Camp Director/Coordinator
Montana MacConnell is currently a student at the University of Idaho, pursuing a bachelor's in animal science production. She grew up on a ranch in southern Idaho and is passionate about the relationship between natural resources and the ranching community. Montana began her time at NRC as a camper in 2014, and has been coming back ever since. In her free time, she can be found spending time in the outdoors with friends, or working cows at home with her family.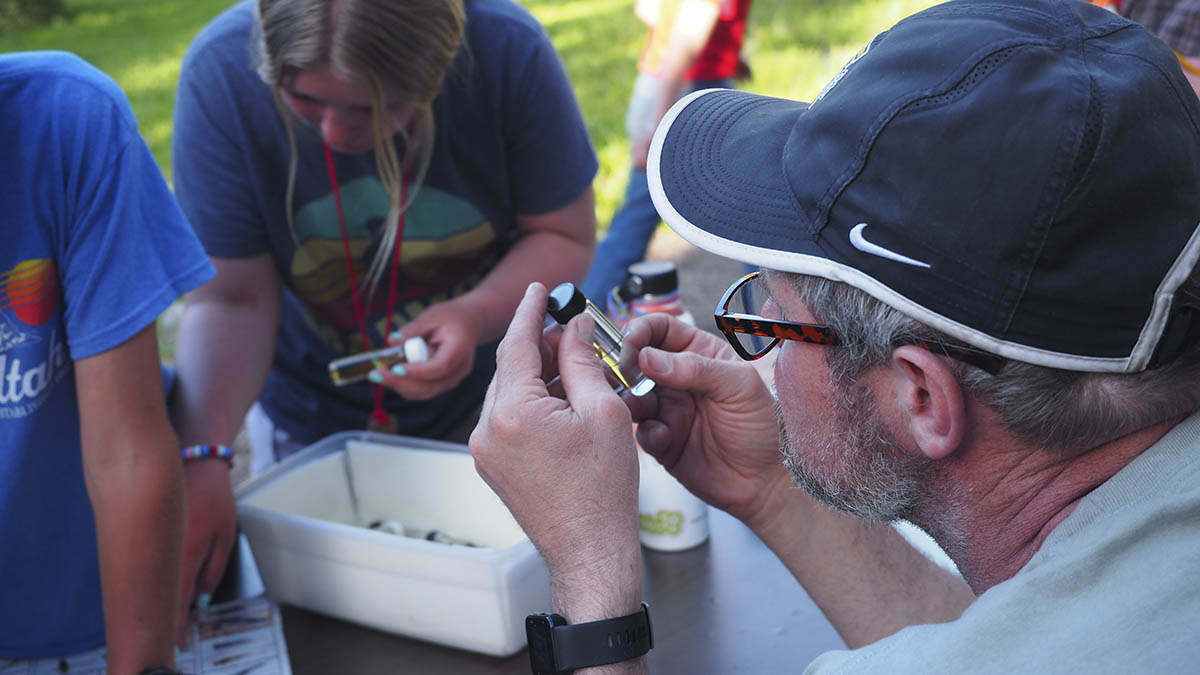 Jim Ekins, Water Instructor
Jim is the water educator for University of Idaho Extension; he's an outdoor enthusiast and long-time educator. He develops educational programs based on the best science to all parts of the community. Jim runs the IDAH2O Master Water Stewards, a volunteer program where citizen scientists learn to collect water quality data from Idaho streams. He leads the Cleaner Water Faster bi-state educational project related to stormwater pollution, and is the statewide coordinator for Project WET (Water Education for Teachers). He has worked with the University of Idaho since the beginning of fall 2007.
He earned a bachelor's in natural resource management from Western Carolina University, and a masters in collaborative natural resource management from University of Oregon. He worked in three national parks, in Colorado and Oregon's resort industry, on a research base in Antarctica and in wetland restoration for watershed councils in Oregon. Before moving to Coeur d'Alene, he was the director for Service-Learning and Internships for over five years. In his spare time, he is pursuing a doctorate in conservation social sciences in social-ecological systems resilience and decision science; he also canoes, skis, runs and backpacks with his dogs.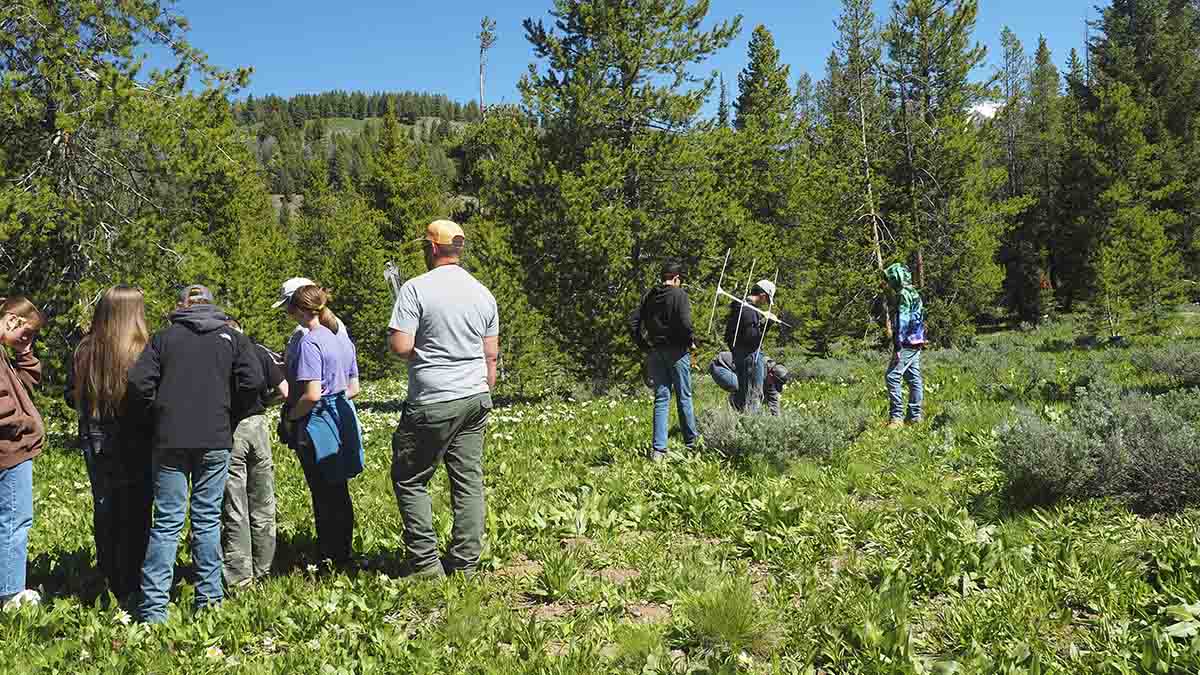 Skyler Farnsworth, Wildlife Instructor
Skyler is a regional wildlife habitat biologist with Idaho Fish and Game in the Magic Valley. He has a bachelor's degree in wildlife science and a master's degree in wildlife biology, where he researched habitat use in dusky grouse and ruffed grouse. Skyler has a great time showing the campers how to use radio equipment to find wildlife radio collars hidden around the camp, just like the professionals do. Skyler has been an avid sportsman and loved wild animals as far back as he can remember. He enjoys spending his free time outside with his wife, four boys and two hunting dogs.
Linda Schott, Soils Instructor
Linda joined the University of Idaho in 2019 as an associate professor and Extension specialist in nutrient and waste management. Her programming focuses on soils, water quality and manure management. She has bachelor's degrees in agricultural engineering and global resource systems and a master's in agricultural and biological systems engineering from Iowa State University. Her doctorate in biological systems engineering is from University of Nebraska-Lincoln. When Linda was the age of an NRC camper, she spent most of her time reading and loved math. She is grateful that she had the opportunity in college to get hands on experience in soils and agriculture. She is thrilled to be part of NRC and wishes a camp like this would have been available when she was younger. Linda enjoys spending her free time with her husband hiking, kayaking and camping.
Courtney Cosdon, Soils Instructor
Courtney is a soil health instructor with University of Idaho Extension, working in Boise. Courtney works to foster collaboration between farmers/producers and soil health professionals. She also develops and delivers education programs for Idahoans of all ages with the goal to increase knowledge of soils and to improve soil health.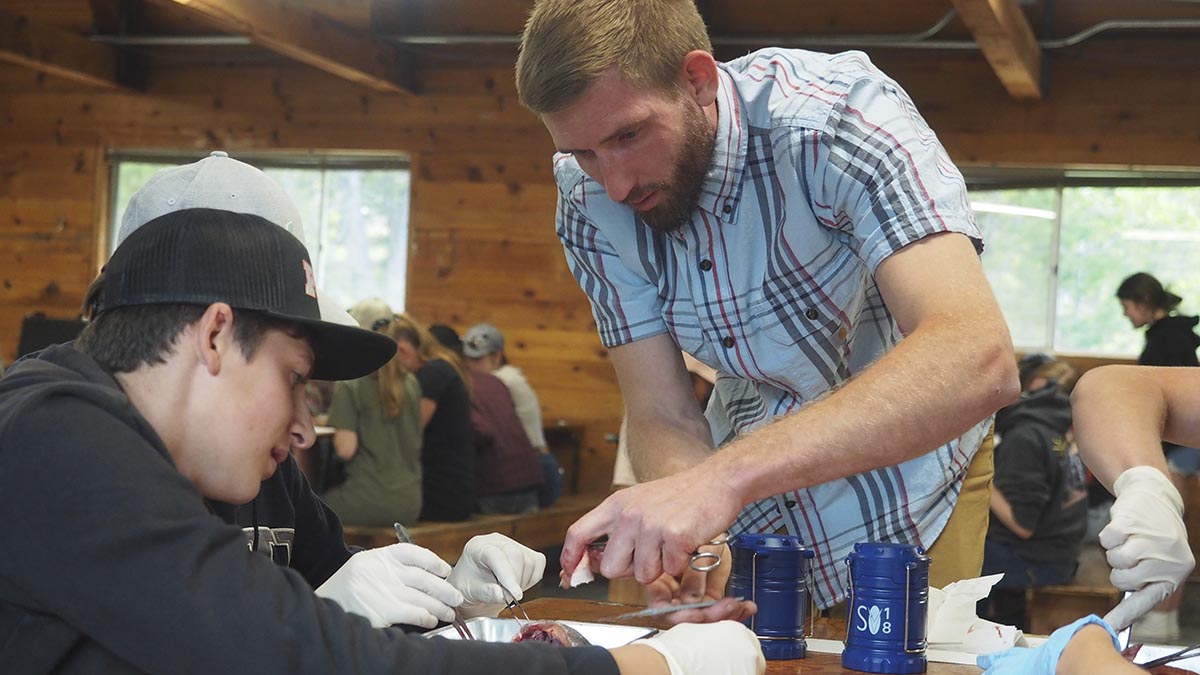 Jake Bledsoe, Fisheries Instructor
Jacob (Jake) is the aquaculture research and Extension specialist for the University of Idaho. Jake grew up in a small town in Indiana, where his family had a small fish farm. He went on to study aquatic biology and agricultural economics at Purdue University (B.S.) and animal science at Southern Illinois University (M.S.), before getting his doctorate in natural resources (aquaculture/fish physiology) from the University of Idaho in 2019. Jake served as a research geneticist for the USDA-ARS working on genetic and genomic selection of rainbow trout and Atlantic salmon, before joining the University of Idaho as an assistant professor and aquaculture Extension specialist in 2022. Jake lives and works in southern Idaho and on the weekends, you'll likely find him hiking with his dogs, rock climbing, mountain biking or hunting in the great outdoors of Idaho.
Jenn Rouse, MSN-FNP
Jenn is the nurse practitioner for Moscow School District #281. She started working in hospitals at age 19 and began her career with Gritman Medical as an Emergency Room nurse in 2012. Since then she has cared for patients in many capacities including working as a registered nurse, Gritman's clinical educator and the family nurse practitioner at Gritman's Kendrick Family Care Clinic. Jenn and husband Stewart enjoy spending time with their four children fishing, hiking and hunting.
Josie MacConnell, Camp EMT
Josie has been coming to camp since she was 12-years-old, and has since developed a love for emergency medicine. In her senior year of high school, Josie got certified as an EMT. She is now studying rangeland management at the University of Idaho, but continues to practice as an EMT. She is also an Americorps youth development instructor and is spending the summer providing enriching STEM experiences to underserved kiddos of southern Idaho.
Guest Instructors
Additional staff and guest speakers come to camp each year to teach subjects ranging from shooting sports, archery, birds of prey and Dutch oven cooking. The support from the guest instructors is a vital part of the Natural Resources Camp and something campers look forward to each year.
Camp Counselors
Cabin leaders are campers selected each year at the NRC by the adult staff to return to the next camp in peer leadership roles. Selected based on their combination of leadership, knowledge and interpersonal communication skills and potentials, they receive pre-camp training from the University of Idaho. Cabin leaders develop and deliver several of the programs and activities for the campers and provide assistance to the instructors during labs and lectures. Cabin leaders play a vital role at NRC.