Our Alumni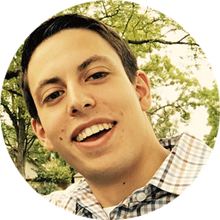 Ethan Morris
Program Manager, 2017 - 2019
Multiple Positions, 2016 - 2019
B.S. Environmental Science, U of I
"When I first started at UISC as the Events Coordinator, I never knew how those three years would transform me into the professional/environmentalist I am today. It gave me the tools and freedom to set a variety of goals that I have used every day since."
"During my time at the center, I had the amazing opportunities to work with community partners to design events, solve problems, and offer assistance. This helped me understand that the environmental field is not about competition or doing it better than others but collaborating to achieve common goals. I was able to learn this and many other skills while organizing Earth Fest, supporting institutional events like Get Rooted, and mentoring staff to help them reach their goals. My most notable achievement at the center was definitely the ability to cement, create, and grow the over 50 partnerships the center has today."
"All of this experience and knowledge, has helped me grow as an individual and land a dream job right out of college. I am currently working for the Salt Lake County as a Sustainability Coordinator where I am in charge of all outreach and education materials for over 300,000 residents/customers. I would have never landed an opportunity like this without the experience and guidance from UISC."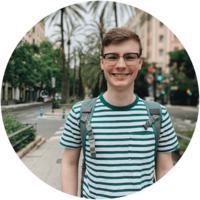 Kennedy Caisley
Photovoltaic Projects Coordinator, 2016-2018
B.S. Electrical Engineering, U of I
Ph.D. Student, Ohio State University - Columbus, OH
"During my student employment with University of Idaho Sustainability Center, I had the opportunity to help develop the plans for a 200kW roof-mounted solar array, Including site assessment, energy generation estimation, and project economics. The most rewarding aspect of this role was working to garner support for the project, which involved presentations to multiple campus stakeholders. I was able to refine my communication abilities in an environment no engineering classroom could provide, while contributing to a sustainability initiative that matters."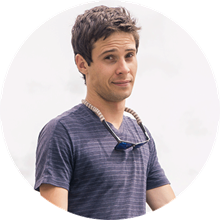 David Daigle
Tech Support Coordinator, 2012 - 2016
Web Coordinator, 2013 - 2015
B.S. Electrical Engineering, UI
Computer Science Minor, UI
"When I joined UISC my freshman year, I couldn't have predicted how transformative of an experience it would be. As a recent graduate and growing professional, it's easy to see how my four years at the center has positively influenced my dreams and decisions."
"With the encouragement of the center's staff, I was able to pursue subjects that suited my skill set despite my status as a shy engineering student with no formal background in sustainability. Throughout my time at UISC I fixed computers, revamped web pages, made excuses to hone my programming skills, and pursued topics in environmentalism that I could fuse with my engineering background. The most notable of these was a economic proposal for the replacement of campus lighting with LED fixtures-- a recommendation that eventually evolved into a multi-million dollar contract that will spare the campus both the electric bill and the carbon footprint. Change starts small."
"The center catalyzed my creativity and stimulated personal growth in areas I didn't even know existed. What I learned there will always be a part of me, subtly guiding my pursuits in energy systems research. I can't thank Jeannie and everyone I worked with enough."
J. Elliott Sanders
Recycling Coordinator, 2014 - 2015
B.S. Renewable Materials, UI
Architecture Minor, UI
"I worked as the Recycling Coordinator back in the Fall of 14' and Spring of 15'. I was excited to see the "single stream" recycling system adopted by the City of Moscow during my later days at UISC."
"I spent a considerable effort characterizing waste, specifically in the Kibbie Dome. Additionally, I spent some time working on the Tailgate Recycling program where we successfully negotiated a roll off container, lent to us by the Moscow Recycling, that remained on campus and was jointly managed through the Facilities department."
"Aside from the work I did relative to my goals, I was able to work with co-workers and assist them in their individual projects or daily tasks. I enjoyed the diversity of topics being addressed and the ways that each individual took steps towards their solutions and goals. I had excellent experiences that developed my leadership, networking, and teamwork skills. I think the group we had really made a difference and we all worked well together."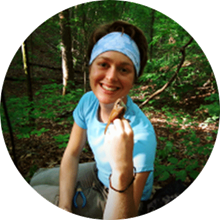 Wieteke Holthuijzen
Director, 2013 - 2014
Multiple Positions, 2010 - 2013
B.S. Environmental Science, UI
Montana Coop. Wildlife Research Unit (2014)
"I have always had a deep passion for the environment, especially the science of the environmental challenges that we face as well as their social repercussions, and the UISC was the place where I could learn first-hand about local environmental issues. More importantly, the UISC gave me the tools and knowledge to actually do something; the UISC is a place of empowerment and I know that wherever I go, I will be able to apply what I've learned and make a positive impact on the surrounding environment and community."
"Once I began to work at the UISC, I spearheaded several projects, most notably, initiating and organizing the installation of water bottle refill stations on the University of Idaho campus, planning and leading Sustainable Cooking Classes ("Good Eatings") for students living in various residence halls on the University of Idaho Campus, and developing and hosting the UIdeas Symposium, an evening of inspirational and insightful presentations focused on sustainability for students by various University of Idaho faculty."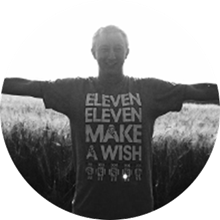 Kyle Richards
Marketing Coordinator, 2013 - 2014
B.F.A. Studio Art & Design, UI
Web Designer, Manwaring Web - Idaho Falls, ID
"Working at the UISC as a Marketing Coordinator was a great way to understand how a marketing campaign takes shape from the beginning event planning stages to the creation of marketing materials. While holding that position I was able to practice meeting deadlines, interpersonal communications within the team, as well as juggling multiple responsibilities that helped carry out the marketing processes. It was really fun to work with a bunch of students from different majors and backgrounds to help accomplish a common goal - promotion, participation, and education of sustainable practices in the University of Idaho community."
"While at the UISC, I was able to create visual appeal for several marketing campaigns (a couple of them even made it into my portfolio!). I was also passively educated on the many different avenues of sustainability. Through this education I found where I can fit in the picture to help the cause - i.e. recycling not only plastics, but electronics as well."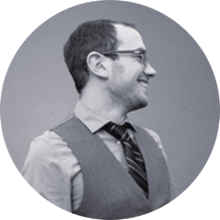 Ethan Kimberling
Marketing Coordinator, 2012 - 2013
B.F.A. Studio Art, UI
Junior Designer, Fiction - Portland, OR
"The University of Idaho Sustainability Center gave me one of my first opportunities to practice both graphic design and marketing professionally. The most enjoyable aspect of the job was collaborating with others on projects and seeing how feedback at every step of the marketing process really helps to refine an idea. The biggest hurdle of the job was learning how to design with certain restrictions in mind (No sky-writing. Come on) and how those restrictions can actually lead you to find a more creative answer to a problem. To sum up: Would do again."
"I'm currently living in Portland, Oregon and working as a Junior Designer for a small branding agency called Fiction. When I'm not wrapped up in my day job I'm collaborating with other artists and designers in the area on some pretty slick projects."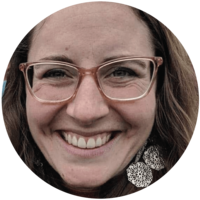 Alex Brooks (Rheault)
Volunteer Coordinator, 2012-2013
B.S Environmental Science, U of I
M.Ed Curriculum & Instruction, MOSS Foothills Learning Center, City of Boise
"Being a student employee at the Sustainability Center was an extraordinary learning experience. Working as the Volunteer Coordinator taught me what it means to work as part of a team and to be held accountable for my responsibilities. This position offered independence and I had to quickly develop the skills of being self-motivated and creative. This was a defining opportunity for me because it made me realize I enjoy coordinating the behind the scenes logistics of what it takes to run an organization. I am now the Program Coordinator at an outdoor education center and I still use the communication, technology, and interpersonal skills I gained while working at UISC."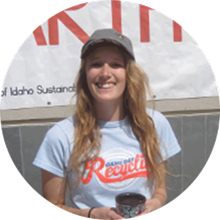 Adria Mead
Director, 2011 - 2013
Multiple Positions, 2008 - 2014
B.S. Environmental Science, UI
B.S. Biology, UI
"Working at UISC was truly an amazing experience where I was paid to do work that I was passionate about and build relationships with wonderful people. While at UISC, I gained an array of skill sets that I could not have learned in a classroom setting, including how to be self directed, professional and most importantly how to build partnerships that can work together to create change. This experience has given me the skills and confidence I need to achieve my life career goals.."
"While at UISC, I was able to raise $22,000 to pay for equipment for the UI composting program and through a collaborative effort with other UISC staff was able to secure permanent funding for the program. In addition I wrote a Sustainable Materials Management grant and received $20,000 from the Idaho Department of Environmental Quality to improve the recycling program at the University of Idaho."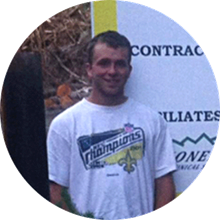 Wes Green
Energy Audit Intern, Fall 2012
B.S. Environmental Science, UI
Assistant Project Manager
"Functioning as an intern for UISC for a semester, I conducted eight energy evaluations on local businesses and wrote up reports for each one, showing them where they could be more efficient and save money. In addition, I was given the opportunity to assist with training the next generation Energy Audit Interns for the upcoming semester. Overall, this internship was the most focused, efficient, and well thought out internship I have done. "
"I gained very valuable experience communicating at a professional level during my energy audit internship that helped me interview for my current position, and continues to help me collaborate with subcontractors and other companies related to our project. "
Loren Morris
Bioenergy and Recycling Marketing Coordinator, 2011–2012
Bachelor of Fine Arts
"I spent over two years at the UI Sustainability Center (UISC) as a marketing coordinator where I researched and designed marketing campaigns for students and faculty. I had the opportunity to learn about real environmental issues and built campaigns to help educate change at University of Idaho and Moscow. Making an impact in my community was super gratifying and to be able to do it with a fun and passionate group of students and staff made it even more worthwhile. Anyone looking to experience real-world challenges and then work with a team to solve them should absolutely work at the UISC."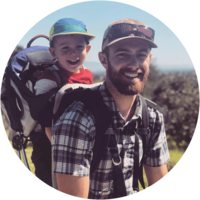 Matt Dolkas
Student Grant Recipient - Finding the Palouse Prairie, 2011
Master of Science in Natural Resources,
Content Marketing Manager, Peninsula Open Space Trust
"I feel lucky to have been able to turn my interests and passions into a career. My vision going into graduate school was to become a conservation photographer, which was a pretty lofty goal. But the UI Sustainability Center supported that vision by funding my first large project documenting the remaining Palouse Prairie. I spent the better part of two years crisscrossing the rural roads near U of I, working to find and document the remains of the local prairie. The end result was an archive of images shared with local nonprofits that they still use to help garner support for the protection of that landscape. What I learned from that work prepared me for a career in environmental communication. If I hadn't had the experience at the U of I and the support of the community there, I wouldn't be where I am today professionally – still making images for conservation."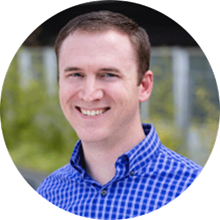 Brian Henry
Projects Coordinator, 2010 - 2011
M. Architecture, UI
Specifier, NBBJ - Seattle, WA
By coordinating the student grant program I gained practical experience and confidence in my abilities to lead and collaborate with project teams. My position at the UISC allowed me to approach and solve problems creatively with a focus on simplicity and clarity in communication. These are skills I use daily in my career as I work with designers, architects, and engineers to coordinate and write contract documents for a variety of architectural projects."
"While at the UISC I helped to rewrite the request for grant proposals and the grant websites trying to streamline and clarify the information making the grant process easier for students who might be writing a grant proposal for the first time. I was happy just being a part of it."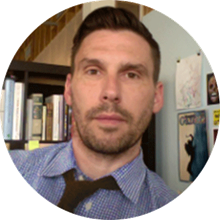 Andy Carman
Director, 2009 - 2011
M. Architecture, UI
Building Consultant, Apollo BBC - Houston, TX
"What we do at Apollo BBC is sustainability in action: making buildings perform better--perform more efficiently and last longer."
"One of the biggest advantages the UISC provided me was the close participation in what we called, at the time 'culture shift'. At the level of skills and abilities, participating in producing the enormous amounts of communications/marketing content in such a short period of time, and almost always in truncated timeframes, honed my communications skills immensely."
"I loved participating in the intense ramping up of marketing and outreach through activities like Game Day Recycling, Bike Fix, Earth Week, the various symposia (Presidents Sustainability Symposium, Student Climate Forum), and of course through print and online media. I honestly feel that my best moments, when I felt the most fulfilled, happened when we created valuable working relationships and even casual friendships with students and staff who may not have previously seen themselves as interested in sustainability."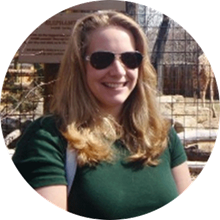 Melissa Shumake
Multiple Positions, 2008 - 2009
M.S. Bioregional Planning & Comm. Design, UI
Columbia County Planning - Dayton, WA
Development Services Department Planning - Walla Walla, WA
"Working at UISC was a great experience where I learned that one of my passions has many applications in the wider world and how to implement those applications in a manner that is understandable to the average person. I worked with teams of people with many different talents and personalities and also made some friends."
"My biggest accomplishment while at UISC was implementing the Tailgating Recycling Program, which involved getting buy-in from many different stakeholders across the university as well as coordinating volunteers for each event. I also wrote the newsletter each month that helped keep stakeholders informed and that also now serve as a window into the past."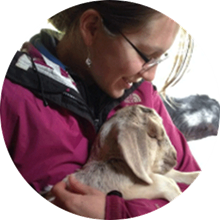 Lissa Firor
Communications Coordinator, 2007 - 2009
Student Programs Coordinator
B.S. Environmental Science, UI
Produce Manager, Good Cheer Food Bank & Thrift Stores- Langley, WA
During her time at the Sustainability Center, Lissa had numerous notable accomplishments. She mentored freshman at UI's first ever Recyclemania participation. She also created and improved consistent policies and records to minimize loss of momentum during each year's leadership turnover.
One benefit of working at UISC was relationship building with student groups, Greek life, community organizations, campus housing, faculty, and staff.