Research Highlights and Events
By Maryam Alaryan, Yuan Zeng, Ana Cristina Fulladolsa and Amy O. Charkowski | Plant Disease
"The results suggest that buckwheat, legumes, and barley pose the least risk as cover crops in S. subterranea infested fields and show that peat-based potting mix should not be used in seed potato production."
By Nina Zidack | Potato Grower
"The postharvest test is the definitive measure by which seed potato quality is measured by certification agencies"
By Potatoes USA | The Potatoes USA Pulse Industry Updates
"The primary objectives of this project are to improve disease diagnosis, virus detection and strain typing."
By Alex Karasev and Nora Olsen | Potato Grower
"Waiting to know the level of potato virus Y (PVY) in a seed lot after harvest can be a game of patience."
By John O'Connell | Potato Country
"Once the scourge of the seed potato industry, potato leafroll virus is now all but forgotten. However, University of Idaho plant virologist Alexander Karasev warns conditions may be aligning for leafroll to make an unwanted comeback."
By Brooke Babler, Dr. Kutay Ozturk, John Hammel and Dr. Amanda Gevens | Badger Common'Tater
"Innovative researchers continue to focus on ensuring seed potatoes in Wisconsin are of the highest quality." Pg. 62 of magazine
By Lan Lindstrom | Potato Grower
"University of Idaho researchers look for novel ways to wake up potatoes."
By Kylie D. Swisher Grimm, Richard A. Quick, Launa Cimrhakl, Charles Brown and Mark J. Pavek
"For many years, potato seed lots have been tested for economically important pathogens in order to restrict their spread. Despite this, some pathogens inevitably make it into commercial fields and require management."
By Kelie Yoho | Potato Country
"Luckily, researchers have been addressing this problem for decades. One option with great potential is the use of mineral crop oils, which have been shown to reduce the spread of PVY when used consistently."
By Lisa T. Tran, Kelsie J. Green, Mariana Rodriguez-Rodriguez, Gardenia E. Orellana, Cassandra N. Funke, Olga V. Nikolaeva, Arturo Quintero-Ferrer, Mohamad Chikh-Ali, Lynn Woodell, Nora Olsen and Alexander V. Karasev | Plant Disease
"Potato virus Y (PVY) has emerged as the main reason for potato seed lot rejections, seriously affecting seed potato production in the United States throughout the past 20 years. The dynamics of PVY strain abundance and composition in various potato growing areas of the U.S. has not been well documented or understood up to now. The objective of this study was to find out the prevalence of PVY strains in potato fields in the Pacific Northwest, including seed potato production systems in the state of Idaho and commercial potato fields in the Columbia Basin of Washington State between 2011 and 2021."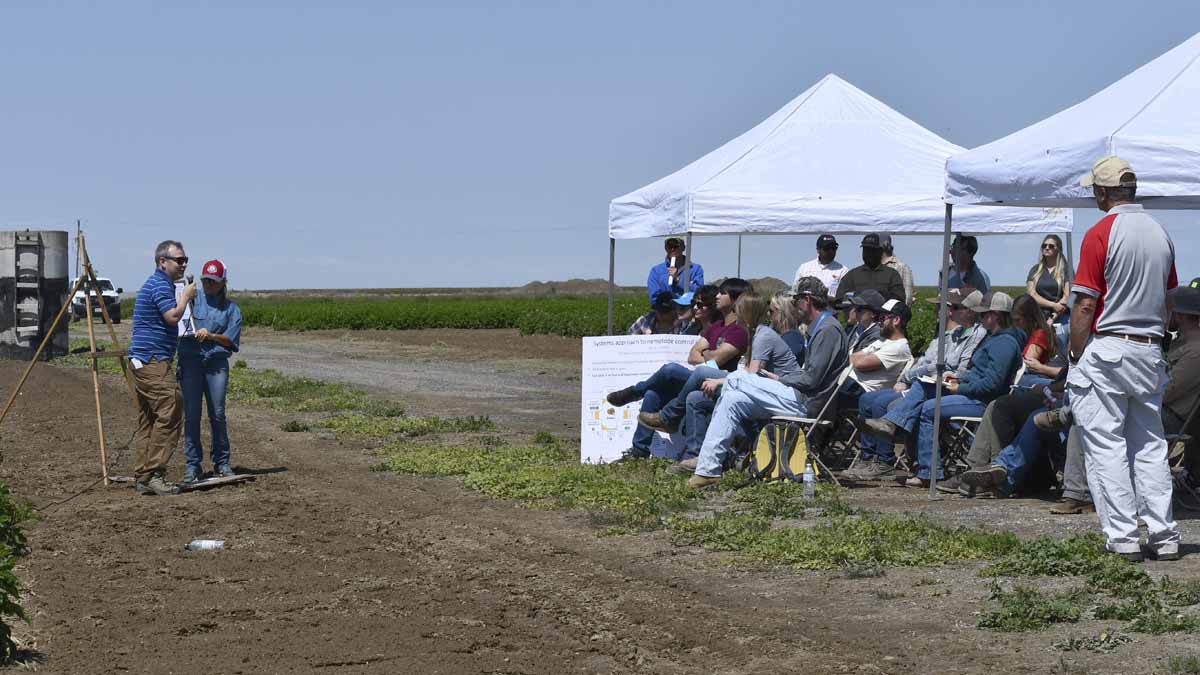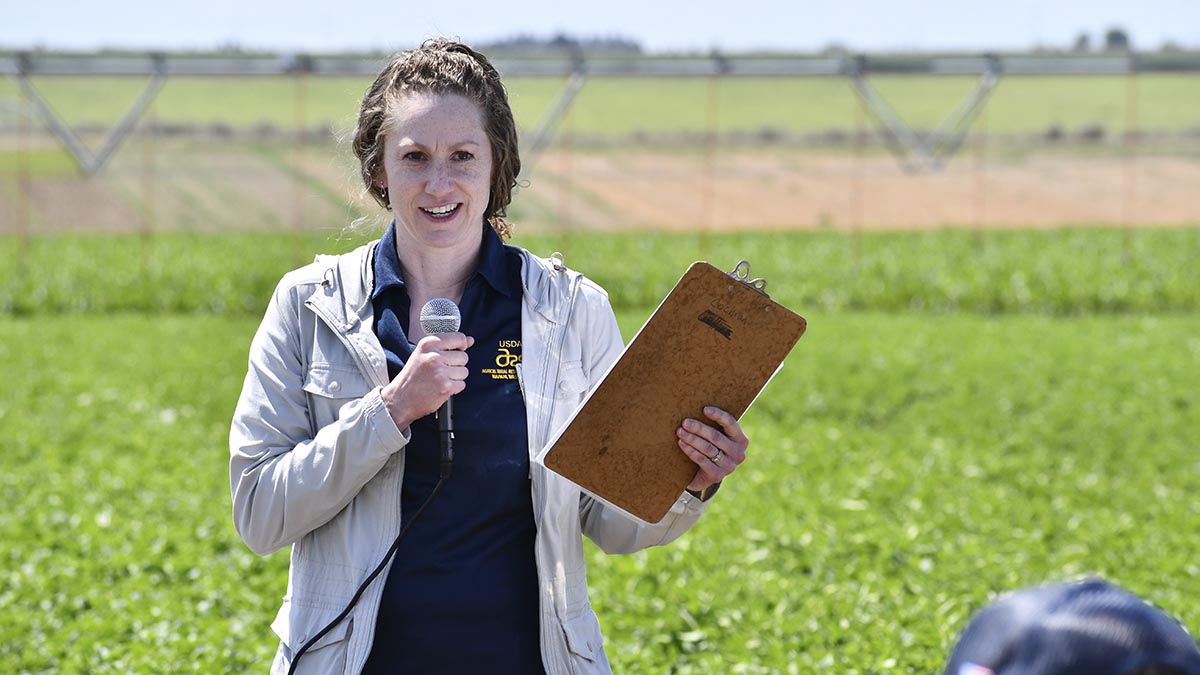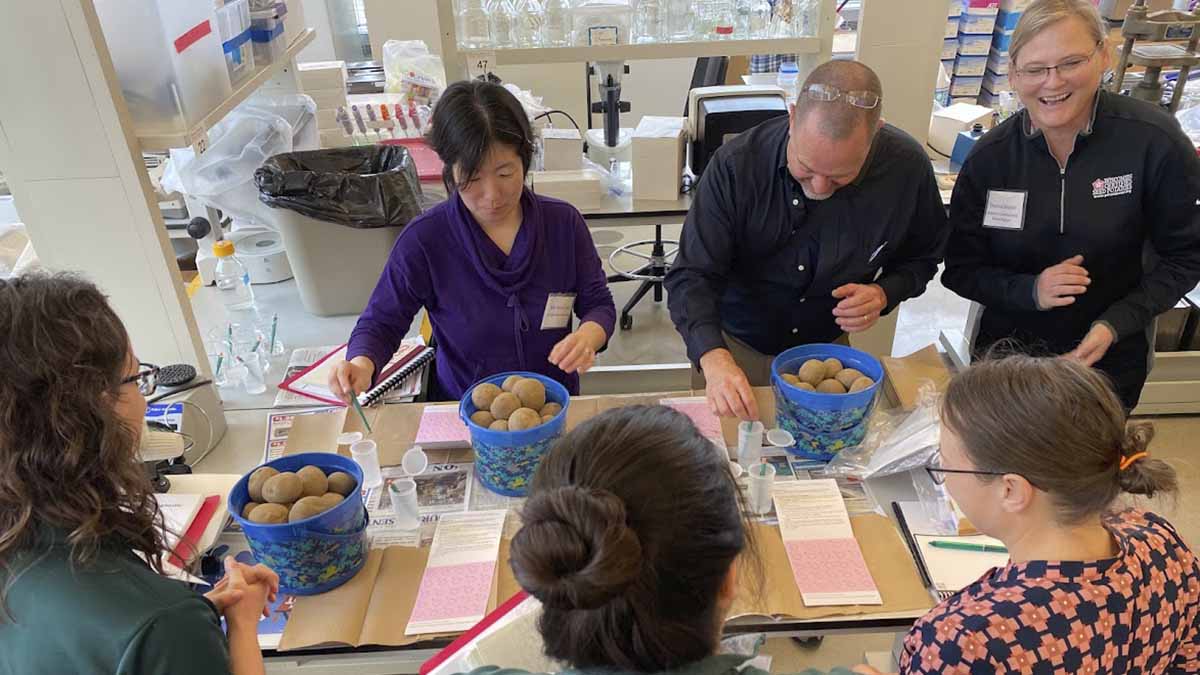 Tuber Necrotic Research Podcast
Host Natalia Cervantes, Guest speaker Alex Karasev
In this episode, Potatoes USA Conversation Architect Natalia Cervantes interviews Alexander Karasev, professor of plant virology at the University of Idaho. Karasev joins Potato-Cast for a discussion on the latest Tuber Necrotic Viruses Research Project and the complex measures that can keep the infection level for potato viruses below the economically significant threshold. The hope is that eventually, growers can start adopting these measures as well.