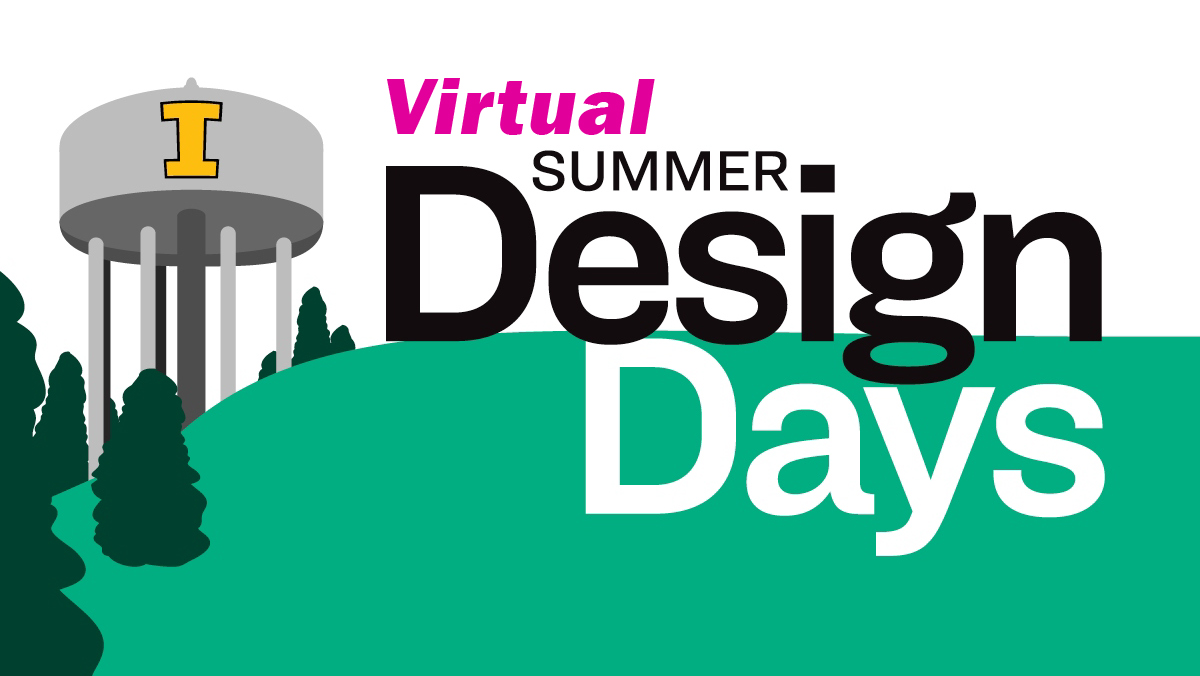 Virtual Summer Design Days
June 24-25, 2021
Registration is now open. View workshops and sign up today.
Virtual Summer Design Days is a LIVE online workshop series. Explore a wide range of art and design disciplines through hands-on projects in dynamic workshops led by our world-class faculty. Experience studio life virtually, get to know faculty and explore career opportunities in design.
Registration
Cost: $175
Registration Deadline: Tuesday, June 1
How does it work?
The program is open to high school and community college students.
Students select four workshops over June 24-25.
All workshops will be held via Zoom. The only requirements to participate are a strong internet connection and a computer with Zoom capabilities.
All needed supplies will be mailed to students before the camp. For workshops that require software, free or commonly-used products will be used.
Questions?
Please contact:
Rebecca Cromwell, Recruitment and Retention Coordinator
sdd@uidaho.edu
208-885-1186