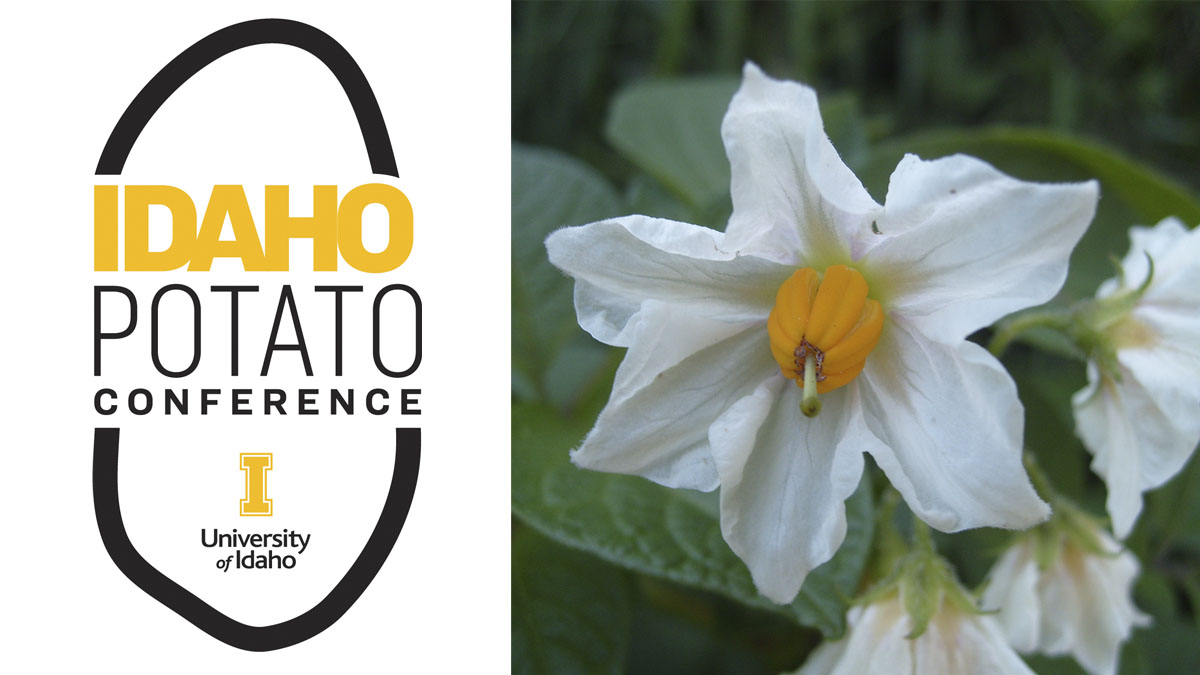 Idaho Potato Conference
The 55th annual Idaho Potato Conference and Eastern Idaho Ag Expo presented by the University of Idaho and Spectra Productions will be live and in-person in 2023. Dates have not been set yet.
Attend your choice of educational presentations and workshops, visit the adjoining trade show that features over 70 booths and displays highlighting agricultural products and services.
Seminars and workshops in Spanish will be held and include a wide variety of topics.
Earn CCA (CEU) and pesticide recertification credits at seminars and workshops throughout the conference.
Looking forward to seeing everyone at the 55th annual Idaho Potato Conference.
As per Idaho State University policy, face coverings are required indoors and at outdoor events where physical distance cannot be maintained. All on-campus events must adhere to the face covering requirement, which extends to all guests, visitors and patrons. Please visit isu.edu/roaringback for additional information.