Meet Our People
Vanessa Anthony-Stevens is an Associate Professor of Social and Cultural Studies in the Department of Curriculum and Instruction at the University of Idaho. She served in Americorps and the Peace Corps as a young adult, is a former K-12 educator in the State of Arizona, and has taught course that center minoritized cultural knowledges in schooling at state universities and tribal colleges over her career in higher education. With a PhD in Language, Reading and Culture from the University of Arizona, Vanessa's research examines the critical intersections of identity, language, and power in school discourse and educational reforms. She primarily focuses on Indigenous education in the Americas and is principal investigator of numerous University-Tribal Nation partnerships in education. Vanessa is married to Dr. Philip Stevens and is the mother to two daughters.
Angela Como Jacobson, M.N.R.
Program Manager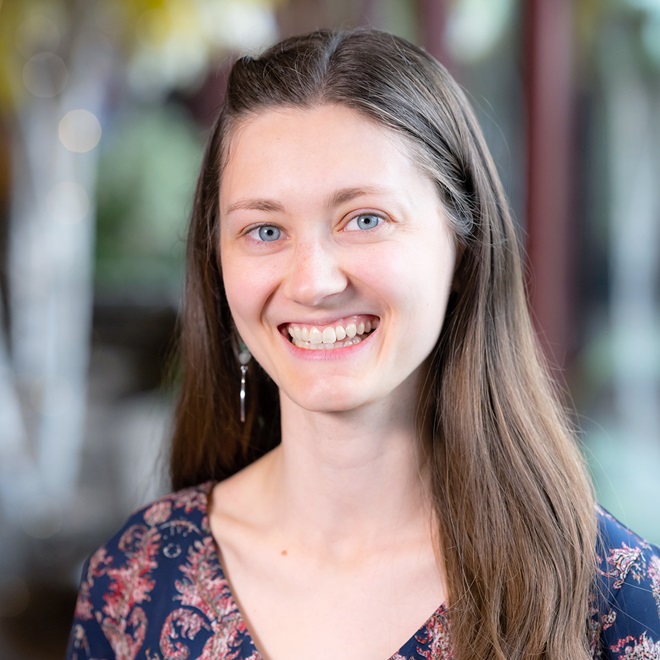 Angela Como Jacobson, MNR, serves as program manager for Cultivating Relationships and the Indigenous Knowledge for Effective Education Program and at the University of Idaho, where she earned her Master of Natural Resources at the McCall Outdoor Science School. Her research interests focus on land- and place-based creative writing curriculum. Angela is married and has one daughter. She loves being outside with her family and finding creative solutions for transporting her toddler into the backcountry via skis, backpacks, running strollers and more.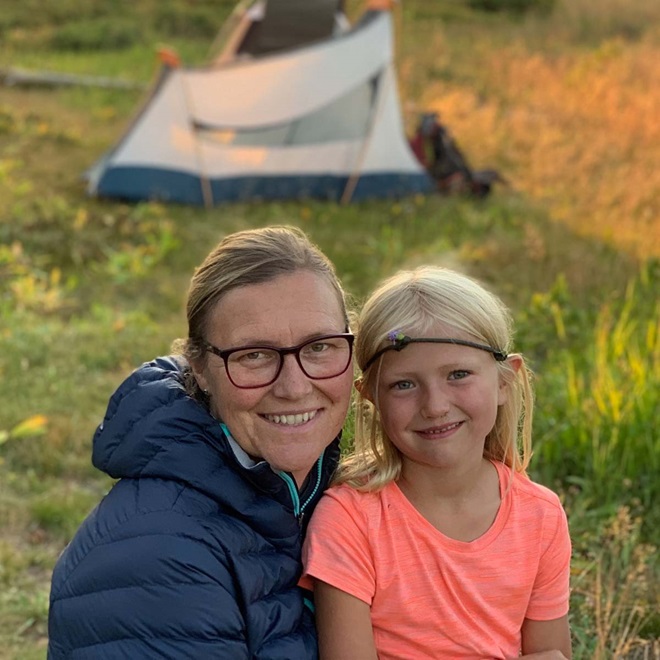 Karla Eitel is of Irish and Swedish descent, the daughter of an artist who grew up on a 600-acre farm in Northern Minnesota and a scientist who came from Northern Ireland to complete graduate school in the US. She is also a wife and a mother to two children. She was raised in Maryland, went to college at Williams College in Massachusetts and majored in Art and American Studies. After graduation, she spent time in New York City before moving to the West Coast and then a little inland where she landed in Idaho to study Conservation Social Sciences at the University of Idaho. Her experience of being raised by a scientist and an artist and also being disconnected from the lands that raised her ancestors has led her to be interested in the connections and relationships that people hold to the Land, and the ways that these shape their identities, particularly in science, and their sense of responsibility to people and Land. She explores these ideas in partnership with communities, including everyone on the Cultivating Relationships team. She currently serves as the Director of the UI McCall Field Campus and McCall Outdoor Science School. Outside of professional work, she spends a lot of time riding bikes and skiing on skinny skis with her family.
Shanny Spang Gion
Visiting Tribal Scholar, College of Natural Resources
Shanny Spang Gion is Northern Cheyenne, Crow, and also of German heritage. She was raised in Lame Deer, MT and is an enrolled member of the Northern Cheyenne Tribe. She put her education in environmental science (B.S., MSU-Bozeman) and Interdisciplinary Studies (M.S., hydrogeology and technical communication, Montana Technological University) to use working for the Northern Cheyenne Tribe in water resources for 10 years before coming to University of Idaho (UI), where she is presently serving as a Visiting Tribal Scholar in the College of Natural Resources. Shanny is also pursuing her doctoral education in Natural Resources at UI with research interests in critical and Indigenous water geographies. Outside of professional work, she enjoys helping her kids develop their critical thinking skills and athletic ability, reading, and spending time with her relatives, both human and more-than-human.
Ag Science, Room 229
208-885-1166
Chris A. Hamilton (Chickasaw) is an Assistant Professor in the Department of Entomology, Plant Pathology & Nematology. My research takes a modern systematics approach to establish hypotheses about the generation and maintenance of biodiversity. I also work to enhance STEM opportunities for tribal students in Idaho and my own tribe in Oklahoma.
Brant G. Miller is a Professor of Science Education at the University of Idaho. He earned his Ph.D. in Science Education with a supporting area of Learning Technologies from the University of Minnesota in 2010. Brant's B.S and M.S degrees are from Black Hills State University in the field of Elementary Education and Curriculum and Instruction respectively. Before pursuing his doctoral work, Brant was a middle school science teacher for six years in western South Dakota. Since then, Brant has led education and outreach initiatives for the purposes of science communication in the Galapagos, Arctic, Chile, and throughout the Pacific Northwestern United States. His research interests include culturally responsive approaches to STEM education, technology integration within educational contexts (e.g., Adventure Learning), and authentic, sustainable approaches to teacher education that support inquiry-based instruction.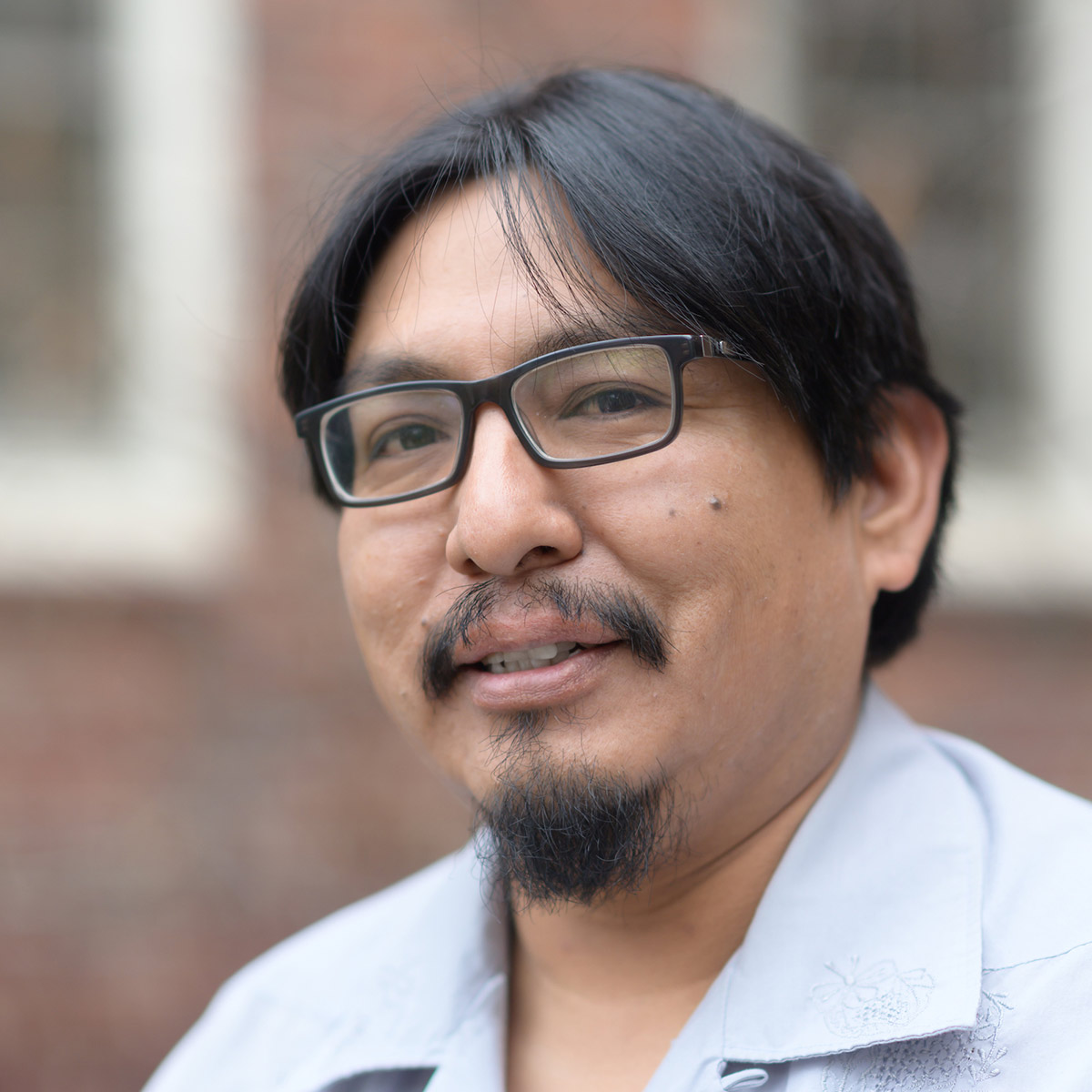 Tudilhiłhinshłii. Shii Dishchiidn ba ninshtii. Born on the San Carlos Apache reservation in Arizona. An enrolled member of the San Carlos Apache tribe. Married to Dr. Vanessa Anthony-Stevens. Daughters are Carmen and Hazel.
Gina Baughn
Natural Resources Education Specialist
Gina is happily married mom of three, raising her children to enjoy the immense natural beauty that surrounds us in here in the Pacific Northwest. A native of Washington State, she began her secondary studies in Wildlife Biology at the University of Montana, and after graduating in 2004, received a Master's in Teaching from Whitworth University in 2007. Since 2012, after a brief period of time teaching Science and Math, in the middle school setting, she now holds her current position with the Coeur d'Alene Tribe Department of Natural Resources as their Natural Resources Education Specialist. Over the past decade, she has had the privilege to work on the Coeur d'Alene Reservation and through outreach to the greater community showcase how the Tribe has taken on regional leadership roles in important areas like salmon reintroduction, addressing local climate change issues and protecting the health of Coeur d'Alene Lake. She now brings her love of place and background in terrestrial wildlife biology and STEM education to help develop culturally grounded learning experiences for the tribal community that strive to intersect tribal values and knowledge systems within the context of the traditional western education system here on the reservation.
Caj Matheson
Director, Coeur d'Alene Tribe's Department of Natural Resources
Caj Matheson is the director of the Coeur d'Alene Tribe's Department of Natural Resources and is an enrolled member of the Tribe. He grew up on the reservation where he was taught many of the cultural customs of his people, especially those related to the natural world. It was during this time that he would learn about the history of the Coeur d'Alene territory and the importance of stewardship. To this day, he practices many of the same customs of his ancestors. He obtained his degree from the University of Idaho in Organizational Sciences and would spend the first 20 years of his career in the private industry. He began working for the Tribe in 2012 in the Tribe's Lake Management Department and would eventually be appointed the director of the Department of Natural Resources in 2017.
In his position, Caj oversees several programs, including Fish & Wildlife, Forestry, Wildland Fire Management, Climate Change, Water Resources, Hazardous Waste Management, Cultural Resources Protection, Lands Management, Air Quality, and others. His primary role is to serve at the policy level, coordinating and consulting with tribal, state, and federal agencies as well as internally with the Coeur d'Alene Tribal Council and staff. He represents the tribe in many political and legal spheres including the Columbia Basin Collaborative, the Upper Columbia Blocked Area Anadromous Fish Working Group, the Intertribal Timber Council, the Affiliated Tribes of Northwest Indians, the Basin Environmental Improvement Project Commission, the CSRBA Water Adjudication, and others. He continues to live with his wife on the Coeur d'Alene Reservation.
Jordyn Nomee (Pluff)
Grant Coordinator, Education and Outreach, Coeur d'Alene Tribe's Department of Natural Resources
ah his'laqh'laqht Jordyn Nomee khwe hiskwist (Hello my friends my name is Jordyn Nomee) and I work for the Coeur d' Alene Tribes Natural Resources Department as a Grant coordinator in the Education and Outreach program. I am a Coeur d' Alene Tribal member and I currently work with our local schools and youth to provide STEM based learning opportunities within our Fish and Wildlife program to generate interest for secondary education and job opportunities in the Natural Resources field. My aspirations for our community are to inspire our youth to be stewards of the land and continue to restore and dedicate their time to our home for the next coming generations. I strive to add cultural and traditional values that our ancestors once held but in a contemporary fashion to encourage youth to challenge the western education system.
Joyce E. McFarland, B.S.
Education Manager, Nez Perce Tribe
Joyce E. McFarland is a Nez Perce tribal member and Education Manager for the Nez Perce Tribe. Her first teachers focused her and her eight (8) siblings on Nez Perce cultural knowledge related to Appaloosa horses, language, history, cultural arts (weaving, beading), dancing, hunting, fishing, camping, and spirituality. As the Tribe's Education Manager (2009-present), Joyce oversees six (6) education programs that serve infants to adult learners in education, employment, and training. Currently, she also is the Project Director for the Nez Perce State Tribal Education Partnership (STEP) program that targets academic, cognitive, self-identity, and social emotional development for tribal students by meeting their unique educational and cultural needs. STEP staff provide technical assistance to partner public schools in culturally responsive curriculum, instruction, family engagement, leadership, and school environment strategies. Working with other STEP staff and consultants, she piloted the effort to identify Nez Perce cultural pedagogy principles with input from tribal members, including elders and youth. Another area of interest is expansion of cultural-based evidence gathering to assess tribal student's progress and success in school. She worked for 18 years (1991-2009) in substance abuse prevention programs that served youth and pregnant and postpartum women. Joyce is a founding member of Nez Perce Cultural Camp and oversees the Nez Perce Youth Advisory Board. She was appointed by the Idaho State Board of Education to serve on the Idaho Indian Education Committee. Joyce is also is active in many Native American Advisory Boards for colleges/universities located in the Nez Perce homeland. She graduated from Nez Perce Head Start, Lapwai High School, and Washington State University (Bachelors of Science).
Alicia Wheeler, M.Ed.
Technical Assistance Coach, Nez Perce Tribe
Alicia Wheeler has been married for 38-years with three children and five grandchildren, who by the way are her heart. She is a Nez Perce tribal member who lives in Lapwai, Idaho Alicia is a certified teacher who began her career in the academic arena at the Lapwai Elementary School. She began working as a paraprofessional when she decided to continue with her education. She is a first generation college graduate. She received her two-year transfer degree from Northwest Indian College satellite site located in Lapwai. She continued her educational endeavors as a recipient of the Lewis-Clark State College Scholarship for Native American Teachers Program. She has her M.ED in curriculum and instruction from University of Idaho. She is now working as the Technical Assistance Coach for the Nez Perce State Tribal Education Partnership (STEP) Program. Alicia works with teachers in the Kamiah and Lapwai School Districts to incorporate Nez Perce Cultural Principles (ways of passing on knowledge) into their classroom instruction and with Native Culture and Language Teams creating action plans using the Native Star Culture and Language indicators.
Laticia Herkshan, Ph.D.
Outreach, Recruitment, and Advising Support, and Indigenous STEM Research and Education Scholar
Jessica Matsaw
PhD student, Indian Education Reform and Land Pedagogy
Jessica Matsaw is a citizen of the Shoshone-Bannock Tribes. Jessica is an Indigenous educator, researcher, contemporary Native American artist, mother of 4 children and married to Sammy Matsaw Jr. Jessica is a co-founder of River Newe, a non-profit organization that promotes and advocates for intergenerational learning experiences within Shoshone-Bannock Traditional Knowledge, teachings and homelands. Jessica combats educational systems of exclusion and cultural erasures by focusing on culturally centered, equitable learning spaces of engagement that celebrate Indigenous ingenuity, intellect, and inquiry. Jessica's teaching methods and educational philosophy orientate learning through self-determination, Indigenous pedagogy, decolonizing methodologies, social justice, and community-based power. Jessica current work focuses on teacher development in culturally relevant and responsive education.
Jessica an Alumni of the University of Idaho Indigenous Knowledge for Effective Education Program (IKEEP). Jessica received her BS in Sociology, minoring in Psychology, an Academic Certificate in Diversity and Stratification, M.Ed. in Curriculum and instruction plus (Idaho) teacher certifications. Currently, Jessica is in her first year as a PhD student with a focus in Indian Education Reform and Land Pedagogy at the University of Idaho.
Sammy Matsaw, Ph.D.
Research Scientist, Shoshone-Bannock Tribes' Fish and Wildlife
Sammy is a father, husband, grandfather, and extended family member with the Shoshone-Bannocks and Oglala Lakota Tribes. He is a pipe-carrier and Sundancer with both his mother and father's tribes. Currently, as a Research Scientist he brings ten+ years of science and management involved in Indigenous sovereignty and treaties with the Shoshone-Bannock Tribes' Fish and Wildlife department. Sammy along with, his wife, Jessica oversee operations of River Newe an Indigenous-owned nonprofit (rivernewe.org); planning, coordination, website development, social media communications, and grant writing. He also brings ten years of military experience and leadership as a combat veteran. Lastly, he holds a Ph.D. in Water Resources—Science & Management from the University of Idaho, a Master's of Science—Conservation Genetics and Bachelor of Science in Ecology from Idaho State University.
Lisa Eutsey, Ph.D.
Founding Provost of San Carlos Apache College
Nikki Lewis
Academic Advising Coordinator/Adjunct, San Carlos Apache College
Dagotee, Shi Nikki Lewis gonzee, te' na' doljage' ba ninshtii. Hello, my name is Nikki Lewis, born on the San Carlos Apache Reservation. An enrolled member of the San Carlos Apache tribe. I am also Pueblo, from the village of Paguate, in Laguna, New Mexico. I am a mother of one and godmother of six. Four beautiful young ladies and 2 little ones. My world revolves around my daughter; she is a little tornado.
I am an academic advising coordinator/adjunct for San Carlos Apache College. I also work for the Gila County Library District as an early literacy liaison. I received my Associate of Early Childhood Education degree from Eastern Arizona College in 2014. In 2016 I received my Bachelor of Science degree in Literacy, Learning, and Leadership with an emphasis in community education. In 2019 I completed my Master of Arts degree in Language, Reading, and Culture with what I call an Indigenous Early Childhood Education emphasis.