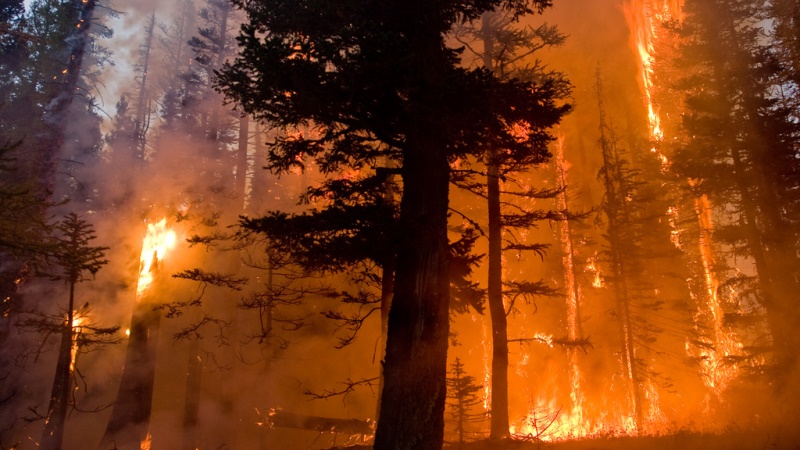 Living with fire.
Fire is — and always will be — a natural part of our forest and rangeland ecosystems. As residential development continues to encroach on wildlands, fire professionals will be needed more than ever.
As a fire ecology student, you will gain knowledge in where and why wildland fires burn and what their impacts are on landscapes and communities. You will learn techniques in measuring and modeling fire effects on soils and vegetation, mapping wildland fires, and conducting prescribed fires in a variety of ecosystems.
Graduates of this program are prepared to apply their fire ecology knowledge and technical skills to natural resource management problems and other important environmental, political, economic, and social issues related to wildland fires — such as air quality, water quality, and the loss of life and property.
This program could be a good fit if you:
Want to challenge yourself by applying biology, physics, and chemistry within an interdisciplinary program
Want to participate in research experiences for undergraduates with innovative faculty
Like solving complex problems
Enjoy nature and being outdoors
Have a natural curiosity about fire
Are interested in the management of natural resources
With this degree, you may become a/an:
Fire ecologist (AFE Certified)
Landscape ecologist
Wildland fuels specialist
Fires and fuels researcher
Wildland fire extension specialist
Forestry or range technician (GS-5)
More degrees below. Enjoy!