VANDALS ARE BOLD AND BRAVE. AND NOW, OUR TRIBE FROM THE NORTH WILL BE KNOWN FOR THE BOLDEST AND BRAVEST TARTAN.
Over 4,000 of you have spoken.
This is the official Vandal Tartan.
This traditional Scottish weaving pattern will identify and represent the University of Idaho for eternity. The colors and design of this distinctive check pattern is Bold. Brave. Unstoppable.
You'll see the Vandal Tartan on scarves as the leaves turn along Hello Walk, in the stands in the Kibbie Dome and at the ICCU Arena. You'll see it on the pipers and drummers of the Border Highlanders, the Palouse's own bagpipers, drummers and dancers as they pipe in the Homecoming Parade and at Fall Commencement. And you will see this tartan on proud Vandals throughout Idaho, the nation and the world.
Let the tradition begin!
---
Provide your email address to receive pre-ordering options for Vandal Tartan products.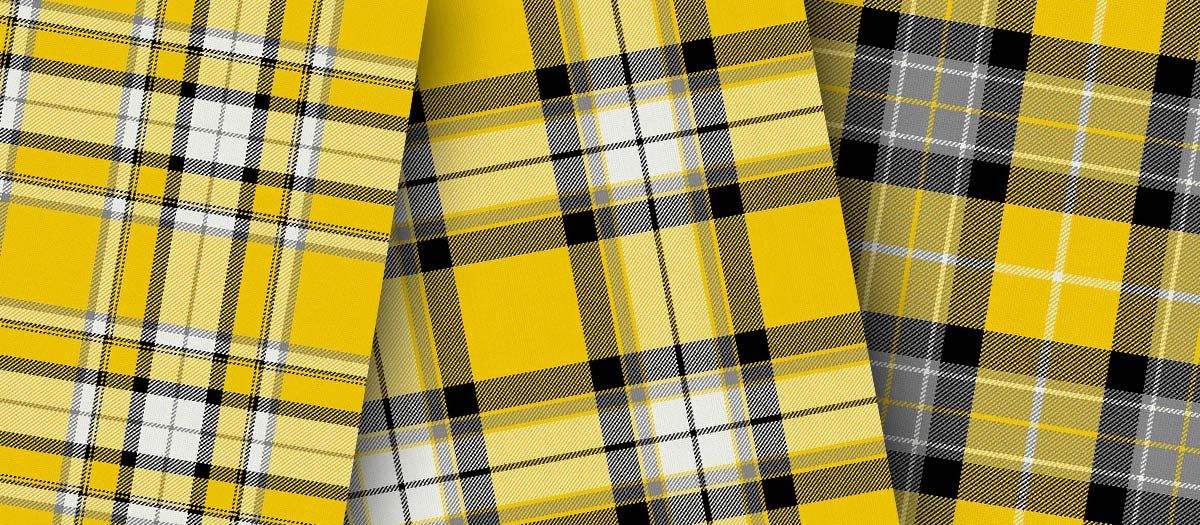 Share This Page
on Twitter
on Facebook
via Email