News
The Centennial of the 1917 Communist Revolution in Russia
Tuesday, Nov. 7, 7-9 p.m.
Kenworthy Performing Arts Center, 508 S. Main St. in Moscow
Free Admission
The University of Idaho's Department of History will mark the 100th anniversary of the Communist Revolution in Russia with a special screening and panel discussion of Sergei Eisenstein's iconic film October: Ten Days that Shook the World.
Discussion will cover not just the film but the global consequences of this momentous and traumatic historical event, an event that Orlando Figes has dubbed "A People's Tragedy." Panelists will include Professor Richard Spence (History), Professor Pingchao Zhu (History), and Professor Russel Meeuf (Journalism & Mass Media).
Changing The Way We See Native America: Dismantling Native American Stereotypes
Matika Wilbur
Wednesday, October 11, 6-8 p.m.
Administration Building Auditorium
University of Idaho
Nationally renowned artist Matika Wilbur has been traveling across the country to photograph people from every federally recognized indigenous nation in the United States. Join us to hear more about her work, titled Project 562, which aims to reveal the tenacity and richness of Native American life today.
AVAILABLE FOR PURCHASE AT UNIVERSITY OF IDAHO LIBRARY, SEPTEMBER 19, 2016
https://www.amazon.com/University-Idaho-Campus-History-Passehl-Stoddart/dp/1467117323
For over 125 years, the University of Idaho has served the people of Idaho, the nation, and the world. Among the institutions more than 100,000 graduates are U.S. senators, members of Congress, and Idaho governors; Olympic gold medalists, professional athletes, and coaches; the country's first Native American astronaut; writers, journalists, and filmmakers; educators; and business and community leaders. Extension offices in 42 of 44 counties and three regional centers bring the University of Idaho to every corner of the state; the institutions economic impact tops $1 billion per year. As the state's first university, the University of Idaho looks to a bright future of serving students and contributing to economic and social progress for Idaho and beyond. This book commemorates the proud heritage and innovative spirit of students, faculty, and staff who have shaped the history of the University of Idaho, featuring images from the library's extensive Special Collections and Archives department. By Katherine G. Aiken and Erin Passehl-Stoddart.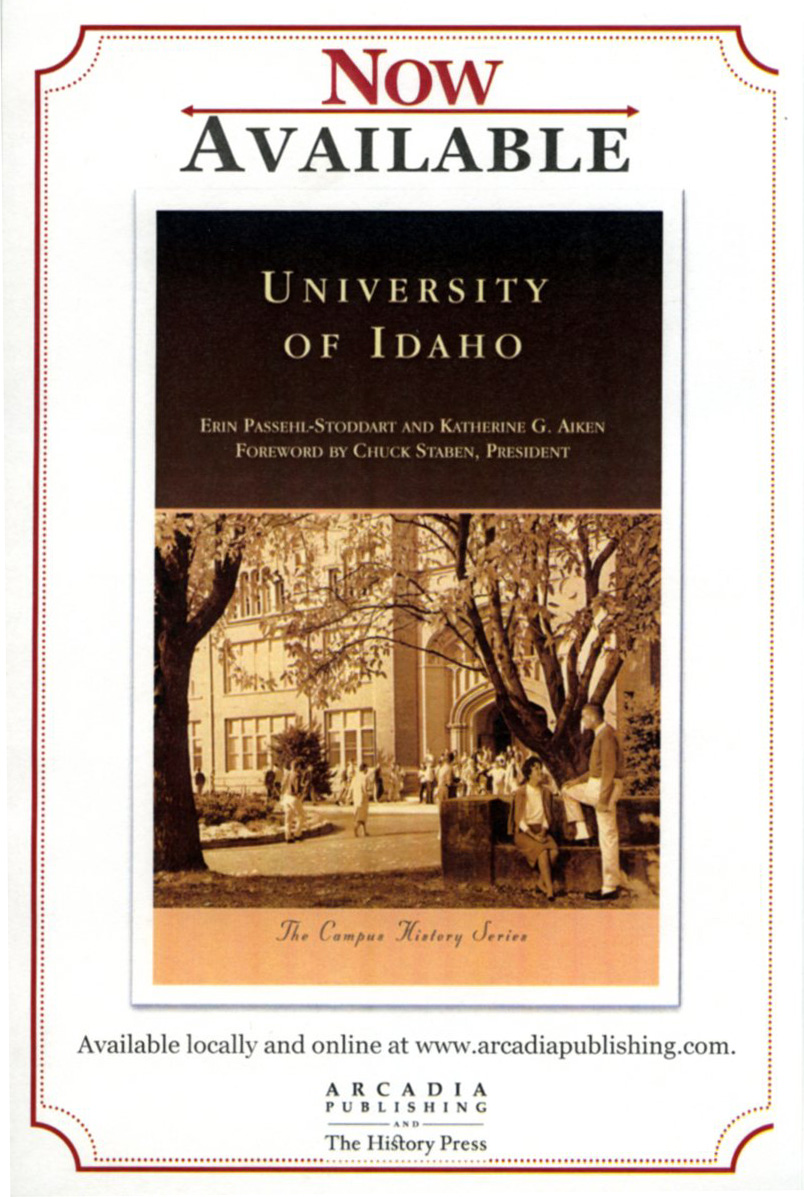 High Country News, a western environmental weekly out of Colorado, featured Adam Sowards' essay "Should nature have standing to sue?" in its Jan. 19, 2015, issue. Within a day, a Pulitzer prize-winning columnist at the LA Times picked it up and expanded on the ideas. Per Adam, "This sort of audience and attention is new for me, but I think it is something that we can all be working toward."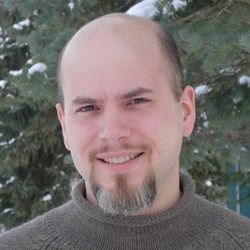 Congratulations to History Associate Professor Pingchao Zhu for being honored with the 2014 Outstanding Faculty Advisor Award by the National Academic Advising Association (NACADA). NACADA has a membership of over 10,000 individuals, from 2,400 institutions, and is an international educational association engaged in the work of promoting and supporting quality academic advising in institutions of higher education.
Professor Zhu is also the recipient of the 2014 Region 8 Excellence in Advising Faculty Academic Advisor Award for her continuing outstanding work in advising History students.