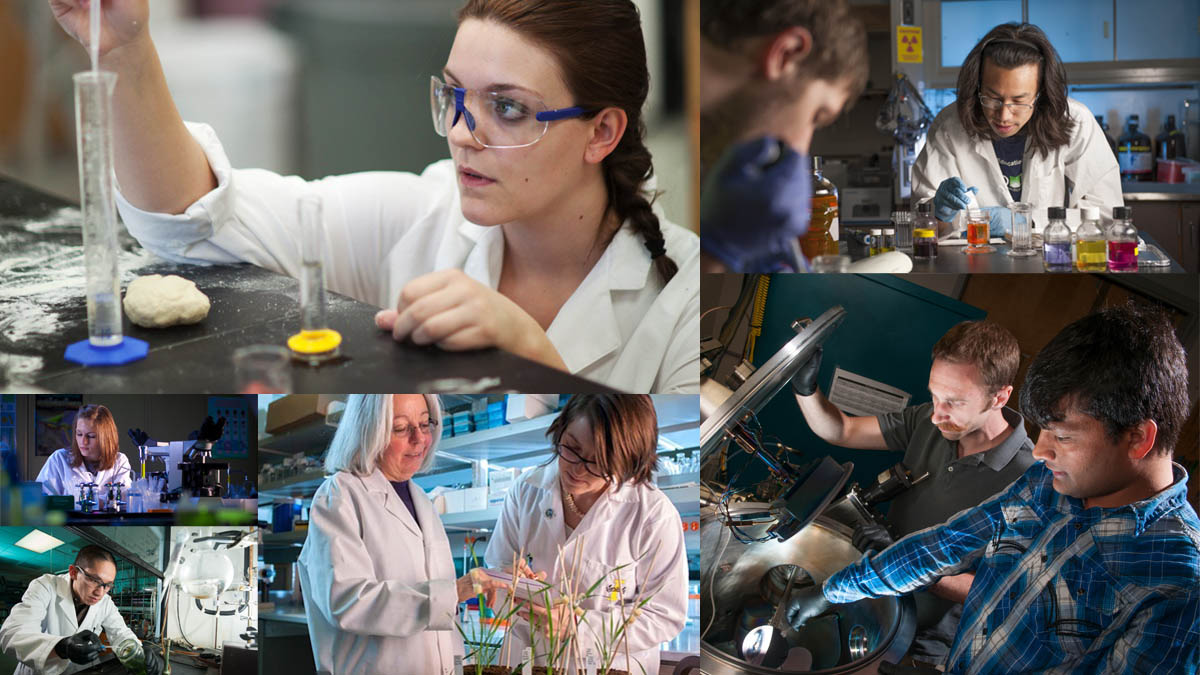 Innovation Showcase
2017 Innovation Showcase
Thursday, April 13, 2017
Idaho Commons
University of Idaho Innovation Showcase: Research, Scholarship and Vision, an event to highlight the research and creative successes of our graduate and undergraduate students in all disciplines at the University of Idaho.
This student competition offers the opportunity to compete for monetary awards through detailed presentations of research findings or creative activity projects.
Showcase Presentations: 8 a.m. to 4 p.m.
Competition to be held on the fourth floor of the Idaho Commons, Moscow campus. Innovation Showcase entries will be scheduled for 30-minute intervals throughout the day, and all presentations are free and open to the public.
Awards Reception & Social: 6 - 8 p.m.
All Innovation Showcase participants are invited to attend the 2017 Innovation Showcase Awards Reception and Social.
Registration deadline: 5 p.m. Friday, March 31, 2017
Students not located on the Moscow campus can present via video-conference. When registering your project be sure to select the "video-conferencing" option.
Presentation Selection: Notification email by Wednesday, April 5, 2017
All presentation registrations will be reviewed by a selection committee and chosen participants will be notified by email.
Final Innovation Showcase Participant Notification: Friday, April 7, 2017
Notification of schedule: time and room location for all presenters will be emailed to participants.
2017 Schedule: Download Schedule (PDF). (Coming Soon)
For additional information please contact the College of Graduate Studies Innovation Showcase Coordinator at cogs-innshowcase@uidaho.edu or at (208) 885-6244.
Note: All awards will be given out as scholarships.
Undergraduate Presentations
1st place - $500

2nd place - $300

3rd place - $200
Graduate Artistic and Creative Activities Presentations
1st place - $500

2nd place - $300

3rd place - $200
Graduate Disciplinary Research Presentations
1st place - $500

2nd place - $300

3rd place - $200
Graduate Interdisciplinary Research Presentations
1st place - $500

2nd place - $300

3rd place - $200