Kempthorne Awarded Honorary Doctorate in Recognition of Service to State, Nation
May 02, 2017
Dirk Kempthorne has always wanted to help people.
"It probably comes from how my mom and dad raised me. I've always had a deep respect for other people," said Kempthorne, who served as governor of Idaho from 1999-2006. "I've always believed that you should make a difference, wherever you are."
That belief led Kempthorne to enroll as a pre-med major at the University of Idaho in the 1970s, as well as an orderly at Gritman Medical Center in Moscow. But as he pursued the medical field, he found his interests shifting.
"I started out as a pre-med student, and I didn't do really well in physics or in chemistry," he said. "And then I kept finding that rather than go to the fourth floor of the library — where the medical books were — I kept ending up on the third floor, in the political science books." 
Kempthorne switched his major to political science, and earned his bachelor's degree from what is now the College of Letters, Arts and Social Sciences (CLASS) in 1975. Two years later, on Sept. 18, he married another UI graduate, Patricia Merrill, at sunrise on top of nearby Moscow Mountain.
This May, Kempthorne will return to UI and finally receive the title "doctor," although still not in medicine: The university has awarded Kempthorne an Honorary Doctor of Administrative Science. He will receive the honor during the commencement ceremony May 13 in Moscow.
"It's come full circle: I go to UI to become a doctor, I switch from pre-med to political science, but I'm now being invited back to become a doctor," he said.
Kempthorne was nominated for the award by CLASS Dean Andrew Kersten, who wanted to acknowledge the many contributions Kempthorne has made to the university, the Palouse and the state.
"I greatly appreciate the efforts of Dean Kersten and President Chuck Staben. I am so greatly honored to receive this recognition from my alma mater," Kempthorne said. 
During his time as governor, Kempthorne championed an education safety initiative that led to a rebuilt Troy High School, and another investment project that remodeled UI's Teaching and Learning Center. He also led the way on an investment in highway safety, which resulted in 57 projects around the state — improvements that, according to the Idaho Transportation Department and Idaho State Police, save at least 88 lives per year.
"Dirk Kempthorne provides our students with a shining example of how a University of Idaho experience, a degree in the College of Letters, Arts, and Social Sciences, a positive outlook on life, and hard work can catapult a person into a rewarding life of public service," Kersten said. "We in CLASS are so proud of our distinguished alumnus and his accomplishments, and we are honored to have him back this May to participate in our commencement."
Kempthorne was nominated to be the 49th Secretary of the Interior in 2006 by President George W. Bush and confirmed by the U.S. Senate. He continued his passionate service to people, being a champion of the national park system and successfully getting the polar bear listed as a threatened species. 
In 2009, he stepped down from the Department of Interior and began a new phase of his career as president and CEO of the American Council of Life Insurers (ACLI) in 2010. ACLI represents nearly 300 member companies, about 94 percent of the life insurance industry assets in the United States. Kempthorne is still focused on helping people, tackling big problems and working across political labels to achieve his organization's goals. 
"My motivation for 23 years of public service was to help people, and with the life insurance industry — its mission is to help people," Kempthorne said. "And one of the things that probably I took away from working at Gritman hospital was the experience of working with human beings. They were in the hospital and did not feel well. They need others to help them. I saw what it was for the elderly that were frail and sometimes you saw concern in their eyes, and one of the things that motivates me at ACLI is I think people should have dignity their entire life. It shouldn't be something where you achieved the American dream, you outlived your retirement savings and now your dignity is in question."
More information about UI's 2017 commencement ceremony is available at www.uidaho.edu/events/commencement.
Media Contact:
Savannah Tranchell
University Communications & Marketing
208-885-9156
stranchell@uidaho.edu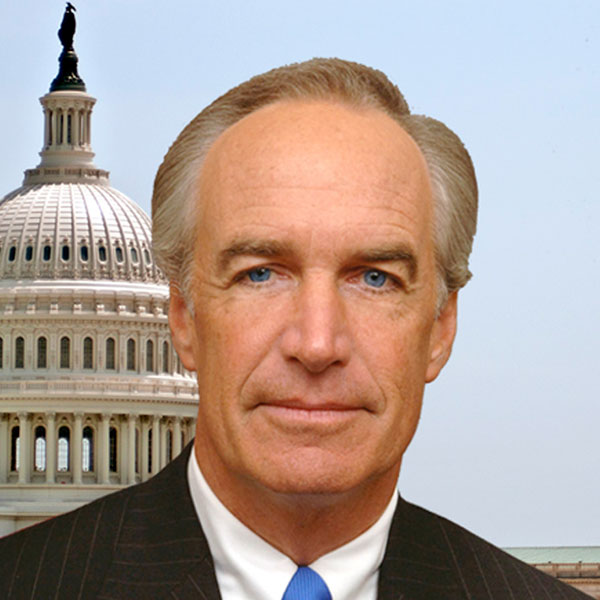 About the University of Idaho
The University of Idaho, home of the Vandals, is Idaho's land-grant, national research university. From its residential campus in Moscow, U of I serves the state of Idaho through educational centers in Boise, Coeur d'Alene and Idaho Falls, a research and Extension center in Twin Falls, plus Extension offices in 42 counties. Home to more than 11,000 students statewide, U of I is a leader in student-centered learning and excels at interdisciplinary research, service to businesses and communities, and in advancing diversity, citizenship and global outreach. U of I competes in the Big Sky Conference and Sun Belt Conference. Learn more: www.uidaho.edu