Vandal Science News - September 2022
Dear Friends of the College of Science,
The fall 2022 semester is off to a great start, and new student enrollments in the college and university continue to increase. We expect to have one of the largest classes of new undergraduates in recent years in the College of Science. Our goal in the current academic year is to increase student retention in the college, which had slipped across the university during the coronavirus pandemic. We will do so by continuing to do what we do best — providing great instruction, undergraduate research opportunities and academic support for COS students. We also have fun activities planned to engage our students, including a college-wide picnic and an ice cream social with faculty and staff.

You may not be aware, but 2022 brings us the twentieth anniversary of the founding of the College of Science. The college was formed during a reorganization of the university's college structure in 2002 and was initially composed of the departments of Biological Sciences, Chemistry, Mathematics, Physics, and Statistics from the former College of Letters and Science and the Departments of Geography and Geological Sciences from the former College of Mines and Earth Resources.

In 2011, academic programs from the former Department of Microbiology, Molecular Biology and Biochemistry were transferred from the College of Agricultural and Life Sciences to the Department of Biological Sciences. The Idaho INBRE Program became part of the College of Science in 2013. In 2020, the Departments Geography and Geological Sciences were merged into a single department as were the Departments of Mathematics and Statistical Science. Since its founding, the college has become a major research contributor to the university and state, with over $14 million each year in grants funding. Research excellence and career preparation continue to be the focus of our work.

Speaking of Geography and Geological Sciences, you may have been on our web pages and wondered where the geography and geology programs have gone. Good news — there is no reason to panic. Those programs are now found under the newly named Department of Earth and Spatial Sciences. What a great name! It really reflects the heart of the work those faculty do and the student experiences they provide.

This fall we are also excited to welcome five new faculty to the college — Jeff Cross (Chemistry), Esteban Hernandez-Vargas (Mathematics and Statistical Science), Renee Love (Earth and Spatial Sciences), Matt O'Dell (Mathematics and Statistical Science), and Klas Udekwu (Biological Sciences). They are the largest group of new faculty in the college in recent years, and we are pleased to have these talented new colleagues who will contribute to the teaching, research and service mission of the college.

Finally, as part of our anniversary celebration, we will be hosting a Star Party at the U of I Observatory Friday and Saturday, Sept. 9 and 10, for the community. You can find more information below.

Hope to see you at the Observatory and Go Vandals!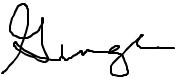 Ginger E. Carney, Ph.D.
Dean, College of Science
Researching Bee Disease
Using Phage Cocktails to Help Honeybees Fight Infection
Passing Knowledge Down the Line
Pre-Med Mentoring Program Fosters Generational Relationships
University of Idaho Telescope Grand Opening Celebration and Star Party
College of Science Staff Appreciation
Name: Katherine E. Knickerbocker, I go by Beth, which is short for Elizabeth
Position at U of I:
College Sponsored Programs Administrator College of Science (In training)
How long have you been with the U of I?
I began my University of Idaho career July 2007.
How did you find the U of I?
I was born and raised in Moscow, so U of I has always been a part of my life.
Why choose to work here?
In the beginning, I choose U of I because my first U of I job was a block away from my home. This short distance appealed to me after 17 years of driving to the Pullman Moscow Airport for work.
What is your favorite part about working here?
With three months under my belt so far, my favorite part is how welcoming and friendly everyone in the college is.
Tell us a little about yourself.
I began my U of I career in customer service at Parking and Transportation Services. I then worked a few years in the Financial Aid Office as a records technician. For more than nine years I worked in the College of Business and Economics as an administrative assistant and academic advisor. On a more personal note: I raised four boys in the house next door to my parents — my childhood home. I have two teenaged grandchildren who I love to spoil. I enjoy quilting, cross stitching, crafting, and creating things. I also enjoy the outdoors; we spend many weekends weather permitting at our cabin outside of St. Maries, Idaho.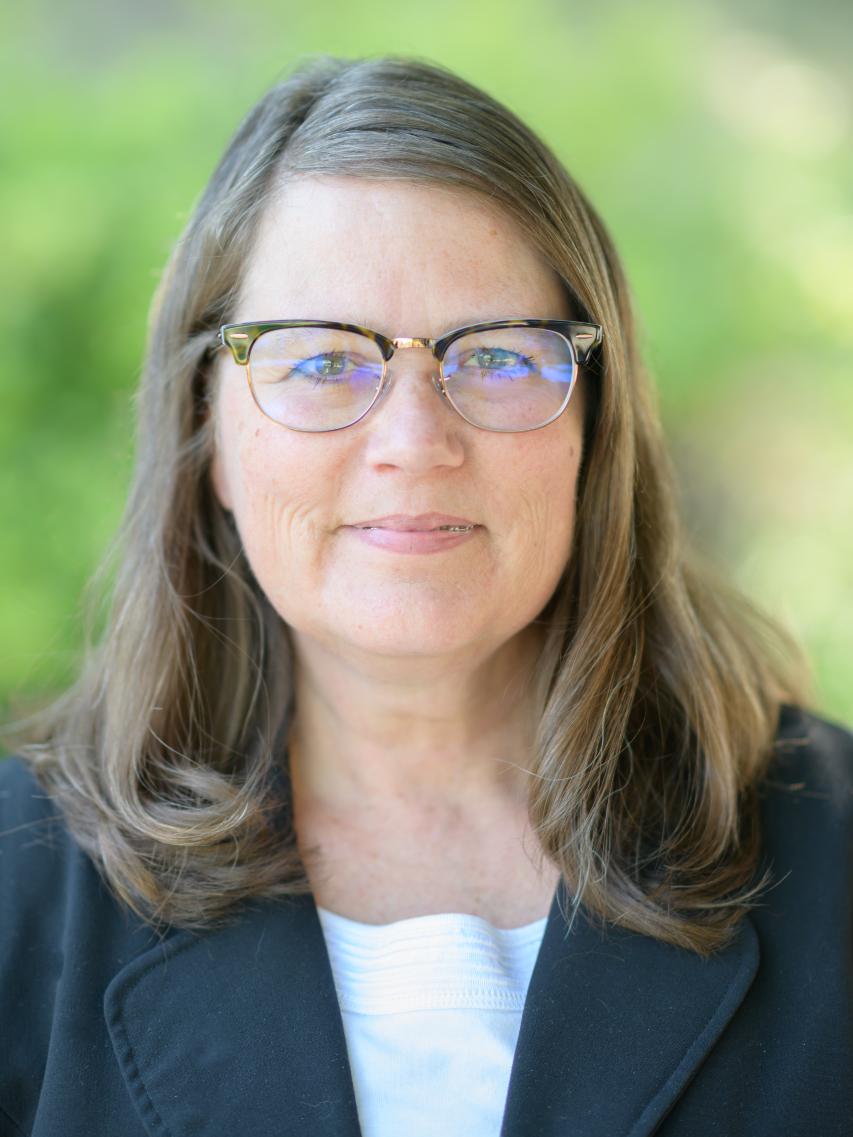 Selected Publications
Christine Parent (Biological Sciences) co-authored a research article with former UI postdoc Andy Kraemer and European collaborators. Their work titled "The evolution of trait variance creates a tension between species diversity and functional diversity" was published in Nature Communications and was selected for an Editors' Highlight.
Eva Top (Biological Sciences), Ben Ridenhour (Mathematics and Statistical Sciences) and graduate student Clint Elg (Bioinformatics and Computational Biology) are members of a team that recently published an article titled "Phage defence by deaminase-mediated depletion of deoxynucleotides in bacteria" in Nature Microbiology.
Adam Jones (Biological Sciences) and Bernadette Johnson (PhD candidate, Biology) published a research article titled "The evolution of the testis transcriptome in pregnant male pipefishes and seahorses" in Evolution.
Ben Ridenhour (Mathematics and Statistical Sciences) led a team that included College of Science faculty Craig Miller (Biological Sciences) and Jennifer Johnson-Leung (Mathematics and Statistical Sciences) studying how trust in public health institutions affected adoption of covid-19 precautions. Their paper titled "Effects of trust, risk perception, and health behavior on COVID-19 disease burden: Evidence from a multi-state US survey" was published in PLOS One.
Adam Jones (Biological Sciences) published a research article titled "The evolution of mating preferences for genetic attractiveness and quality in the presence of sensory bias" in PNAS.
Grant Harley (Earth and Spatial Sciences), along with an international research team, published a research article titled "Warm springs alter timing but not total growth of temperate deciduous trees" in Nature.
An international research group that included Alistair Smith (Earth and Spatial Sciences) published an article titled "Reimagine fire science for the anthropocene" in PNAS Nexus.
Alumni News
Dr. William C. Davis (Ph.D. Biochemistry '65) was the first Black man to earn a Ph.D. from U of I and was among the first recipients of a Ph.D. from the university, which began awarding doctoral degrees in 1963. Dr. Davis, who passed away in March 2022, had an impactful academic career as a faculty member at St. Phillip's College in Texas. His siblings included the late actor and civil rights activist Ossie Davis and Essie Davis Morgan, who received the Federal Women's Award in 1971. You can learn more about Dr. Davis here.
In case you missed it
The Idaho State Board of Education's General Education Committee and Capital Educators Credit Union recognized Ann Abbott (Senior Instructor and Director of Introductory Mathematics in the Department of Mathematics and Statistical Science) as this year's Innovative Educator for Mathematical Ways of Knowing. She received an honorarium, a commemorative plaque, and will have an opportunity to share some of her effective pedagogical practices during Idaho's annual General Education Summit, October 5–7 in Boise.
Congratulations to five College of Science faculty who were recently promoted:
Professors Scott Nuismer and Jim Bull (Biological Sciences) continued to contribute to the debate on using transmissible vaccines as a strategy to decrease the likelihood of infectious disease transmission from animals to humans.
Congratulations to three undergraduate researchers working with Professor Shirley Luckhart (Biological Sciences and Co-Director of Institute for Health in the Human Ecosystem) who received 2022 University of Idaho USDA REEU research scholarships. The award recipients are Alexandria Adams (molecular biology and biotechnology), Hannah Kaylor (medical sciences), and Abby Fellows (biological engineering). Hannah is also a College of Science Student Ambassador. Learn more about Professor Luckhart's research and focus on interdisciplinary collaborations.
As autumn approaches and our shadows get a bit longer in the afternoons, here's a puzzle about shadow lengths. The key to the solution is making a good diagram and using some reasoning from geometry.

I walk in the morning westward down a hill with constant grade. At that time the sun is X degrees above the east horizon and my shadow stretches due west from me, with its length being exactly equal to my height. I return eastward up that hill in the afternoon when the sun is X degrees above the west horizon. My shadow again stretches straight in front of me, but is now shorter, because I'm walking uphill. I notice that the distance from the top of my head to the tip of my shadow is exactly the same as my height. What is X?
Solution to May puzzler:
This one was tricky! There are 50 stairs on the escalator.

First, let's let A be the time (in minutes) that it takes Abby to climb the escalator, and similarly we'll let B be Bart's time (in minutes). Then the "steps per minute gait" for these two must be (25/A) steps/minute for Abby and (20/B) steps/minute for Bart.

But Abby takes 3/2 times as many steps as Bart in one minute, so

25/A = (3/2)(20/B) = 30/B

which can be simplified to

A = (5/6)B

This means Abby's climb up the escalator takes only 5/6 of the time for Bart's climb.

Now let's let N be the number of steps on the escalator. Then the escalator carries Abby a distance of N-25 steps while it carries Bart N-20 steps. But the escalator moves at the same rate for both of them, and so must carry Abby only 5/6 the number of steps it carries Bart. Thus:

N-25 = (5/6)(N-20) (1/6)N = 25 - 100/6 = 50/6 N = 50
Correct Solvers
First correct solution: Alex Blumenfeld, NMR Lab Manager, U of I Chemistry
Second correct solution: Greg Stenback, B.S. Geological Engineering 1984, M.S. Statistics 1987