Advanced Chemistry Degree Lands Big Job for Vandal
U of I Alum Uses Education, Background at International Pharmaceutical Company
Troubleshooting is something Raymond Emehiser learned in his formative years.
Emehiser, who this year earned a Ph.D. in chemistry from the University of Idaho, recently accepted a position with OliX Pharmaceuticals, a biotechnology and pharmaceutical company in San Diego, California, that develops ribonucleic acid interference technology, therapeutics and pharmaceuticals for treatment of incurable diseases.
It's a far cry from woodworking, but Emehiser says his new job requires him to apply not only his experience in biotechnology and nucleic acid-based therapeutics learned in U of I's Hrdlicka Lab, but also the hands-on, problem-solving skills learned from building projects in his family's garage as a kid.
Growing up outside of the small town of Fairfield, Washington, not far from the Idaho border, Emehiser was homeschooled by his physicist mother while his dad commuted to Spokane, where he worked as an electronics technician.
Homeschooling provided Emehiser with a lot of freedom. His time away from books was focused on projects in the family's garage.
"It was pretty sweet," Emehiser said. "I didn't spend a lot of time in the classroom, maybe three hours a day. The rest of the time I would be in the garage, tinkering, doing projects."
One of his favorite projects was a wooden chess board containing a hidden drawer that was released when one of the board's squares was pressed.
The science his mother taught, along with his grandpa's knowledge of edible plants pushed him to explore the world and prompted Emehiser to earn a bachelor's degree in biochemistry. It was the building projects in the garage, however, that spurred a passion for analytical thinking.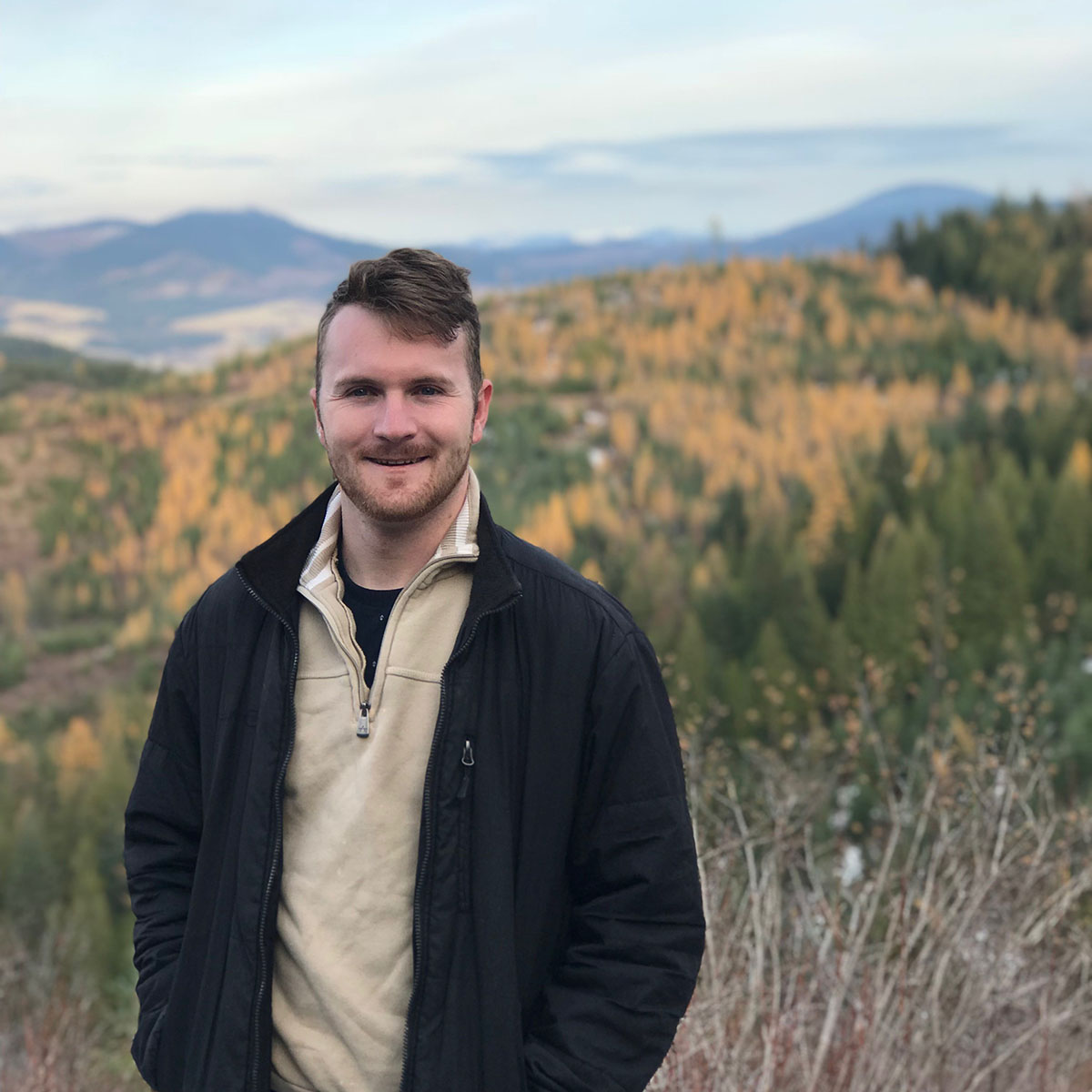 Renfrew Hall 307
208-885-0108
"Those skills, tinkering, problem solving, they are the reason I'm successful as a researcher," Emehiser said. "Who would have thought the projects I did for fun would turn out to build the most important skills I use in real life."
A lecture by Patrick Hrdlicka on DNA biotechnology that Emehiser heard as an undergraduate fascinated him and persuaded him to apply for a graduate school slot at Hrdlicka's lab.
In his five years at U of I, Emehiser earned the Skip and Bee Pierce and the Wayne Solomon and Janet Reis graduate fellowships and published three papers and one communication from his dissertation in the journal Organic & Biomolecular Chemistry. Several more are in the works, he said.
As a scientist of "process development" at OliX, Emehiser is part of a team developing treatments that use synthetic RNA — called small interfering RNA, or siRNA — to shut down specific genes responsible for diseases. The process, once it is fully developed, could result in a next generation of drugs with significantly fewer side effects.
Emehiser attributes his success as a scientist to the breadth of knowledge gleaned in the Hrdlicka Lab, the funding of U of I donors combined with the curiosity fostered by his rural upbringing.
"That's all I do now, is problem solve," he said. "My childhood experiences and Vandal Experience prepared me well to do just that."
When he isn't in the lab, Emehiser enjoys hiking and visiting the beach with his wife and two children.
Article by Ralph Bartholdt, University Communications and Marketing.
Photo Attribution: Raymond Emehiser
October 2020