Vandal Science News - January 2023
Dear Friends of the College of Science,
Vandal Science News celebrates our college successes and the students, staff and faculty who make the College of Science such a great place to work, learn and grow. Therefore, I want to start off the new year by providing a few exciting highlights from the college.
Fourteen College of Science faculty made the top 2% of cited researchers worldwide, which is an indicator of research impact.
Research funding remained strong at $15,790,340 for FY22.
We hired seven new faculty to contribute to the college teaching and research missions.
For the third straight year, the college had a larger freshman class, and we increased first-time student retention by 5.5%. We also increased the percentage of continuing students who returned.
We innovated curricula across the college. Staff developed new online courses in mathematics and statistics. In fall 2023 Earth and Spatial Sciences will debut several new degrees and options, including a B.S. in Geographical Information Systems (GIS) and a B.S. in Geology with options in Energy Resilience and Sustainable Mining and Earth Resource Development.
Six students were awarded Hill Undergraduate Research Fellowships beginning spring semester 2023: Sarah Coss (mentor, Paul Rowley), Lydia Dresler (mentor, Kris Waynant), Julia Major (mentor, Paul Rowley), Joey Perko (mentor, Zach Etienne), Zaira Velasco (mentor, Frank Cheng), Jonathan Webb (mentor, Somantika Datta).
The College of Science 20th Anniversary Seminar Series has been successful and will continue in spring 2023. Watch your email for an invitation.
Please also enjoy the Kudos section that highlights additional successes of our students, faculty and staff.

Wishing you and your loved ones a happy and healthy 2023,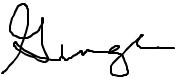 Ginger E. Carney, Ph.D.
Dean, College of Science
Window to Mars
Studying Martian Climate in Iceland
Seeing Spots
Student Travels to Africa to Assist with Giraffe Research
Protecting Humans from Infectious Diseases
Nuismer Uses Mathematical Models to Predict Viral Spillover
Melting, Moving Glaciers
"The Vandal Theory" Interviews Tim Bartholomaus
College of Science Staff Appreciation
Name: Eric Foard
Position at U of I:
Director of Physics Laboratory Education
How long have you been with the U of I?
I started work at U of I in 2019.
How did you find the U of I and why do you choose to work here?
I had the good fortune to have traveled through the Palouse region several times on holiday and I fell in love at once with the incomparable natural beauty available nearby. Not long afterwards a family member of mine moved to the area to finish their Ph.D. In subsequent visits I began to appreciate the quirky townsfolk and active community life of Moscow. I love how the unusualness of Moscow synergizes with the continuous flux of new U of I students to bring about an ever-present and ever-changing vibrancy to the community. By working at U of I, I feel I get to contribute in a small way to such a bizarre and special place, and that makes me truly happy and proud to be a Vandal.
What is your favorite part about working here?
Hands-down my favorite part is getting to interact with and coming to know the people who come through the gates at U of I. I find it fulfilling getting to know about students and their lives as they perform their studies for a few years; watching their growing experiences and knowledge change how they view the world and themselves, and finally saying farewell when they have to leave after making what they could of their time here with us. I love being part of people's journey through life.
Tell us a little about yourself.
I am a sentient, carbon-based, life form who loves being in nature and experiencing the fabulous gift of existence. I canoe, kayak, camp, hike, swim, snowshoe and I'm taking up snowboarding. I enjoy music, movies, reading, pizza, hot-springs and time with my sweetie (U of I alum 2006, see photograph). Some of my learned skills are mechanical repair, computer programming, and theoretical Physics, but my favorite is facilitating learning.
Grants Funding
Erika Rader (assistant professor, Earth and Spatial Sciences) was recently awarded a NASA grant totaling $552,119 titled "GRIMLINS: Graphic Rheology In Molten Lava ImagiNg System."
Selected Publications
Marty Ytreberg (professor, Physics), Paul Rowley (associate professor, Biological Sciences), Shunji (Suki) Li (Ph.D. Microbiology, Molecular Biology and Biochemistry, '22), Peik Lund-Andersen (B.S. Molecular Biology and Biotechnology, '22), Jagdish Suresh Patel (Biological Sciences), Angela Crabtree (Biological Sciences), and colleagues from Brown University recently published a paper in mSphere titled "Defining the HIV Capsid Binding Site of Nucleoporin 153." The research was partially supported by the Randall Fund.
Scott Nuismer (professor, Biological Sciences), Chris Remien (associate professor, Mathematics and Statistical Science) and their U of I collaborators recently published an article titled "Reservoir population ecology, viral evolution and the risk of emerging infectious disease" in Proc R Soc B. Their work was featured in an article by the U of I Institute for Interdisciplinary Data Sciences.
Alistair Smith (professor and chair, Earth and Spatial Sciences) co-authored an article titled "Death from hunger or thirst? Phloem death, rather than xylem hydraulic failure, as a driver of fire-induced conifer mortality" in New Phytologist.
Alumni News
Megan Schlusser (B.S. Medical Sciences, '19) is in her fourth year in the WWAMI Medical Training Program. You can learn more about Megan here.
Lieutenant General Erik Peterson spoke on campus during fall 2022 as part of the 75th Annual Borah Symposium. His talk was titled "War and Peace in the 21st Century." General Peterson holds bachelor's degrees in geography and cartography from the University of Idaho. He currently serves as Deputy Chief of Staff, G8, for the U.S. Army. General Peterson was also inducted into the University of Idaho Alumni Hall of Fame in fall 2022.
Steven Kreyche (M.S., Ph.D. Physics, '20, '22) recently joined the Space Tactics and Orbit Analysis Section of the Astrodynamics Department at Aerospace in the Colorado Springs office. In his new role, Steven will initially be supporting rendezvous and proximity operations (RPO) modeling as well as kill chain analysis. His U of I dissertation research with Jason Barnes (professor, Physics) centered on modeling spin dynamics and performing N-body simulations for both Solar System bodies and exoplanets.
Thomas Frey (Ph.D. Chemistry, '71), professor emeritus at California Polytechnic State University San Luis Obispo, received the University of Idaho Silver and Gold Award in December.
Shunji (Suki) Li (Ph.D. Microbiology, Molecular Biology and Biochemistry, '22) has accepted a post-doctoral fellowship at Harvard Medical School.
In case you missed it
Morgan Sower is an undergraduate student and full-time research assistant studying bacterial plasmids with Eva Top (professor emerita, Biological Sciences). She earned her A.A. at North Idaho College in 2015 and was an INBRE intern at Kootenai Health. She says, "After a long hiatus, it was primarily my INBRE experience that drove me to [return to school]. INBRE showed me the importance, the opportunities, and the fun of a career in science. INBRE has been one of the best experiences of my life and gave me the [confidence] I needed to go farther than I ever imagined in science and things that truly matter."
Jason Barnes (professor, Physics) was interviewed by Aerospace American and Universe Today about the NASA Dragonfly project. Learn more about the Mini Cooper-sized lander that will launch for Saturn's moon, Titan, in June 2027. Dragonfly will analyze samples to determine if the potential for life exists on Titan.
Students in Erika Rader's (assistant professor, Earth and Spatial Sciences) Exploring the Solar System class made comets during the fall semester!
Erika Rader also gave an interview on KTVB to address the question, "Is Bogus Basin an old volcanic caldera?"
Former College of Science Dean and Professor Emerita Judy Parrish (Earth and Spatial Sciences) was awarded the 2022 Laurence L. Sloss Award by the Geological Society of America. The Sloss award is given annually to a sedimentary geologist whose lifetime achievements best exemplify those of Larry Sloss — i.e., achievements that contribute widely to the field of sedimentary geology and through service to GSA. You can lean more about Judy's pioneering work in paleoclimatology here.
Matt Hedman (associate professor, Physics) described a mysterious dust ring around Uranus during a presentation at the annual meeting of the American Astronomical Society's Division of Planetary Science.
College of Science undergraduates Claire Qualls and Phoenix Crossley, who work as archaeochemistry researchers in Chemistry Professor Ray von Wandruszka's lab, presented papers at the annual meeting of the Idaho Archaeological Society titled (respectively): "Chemical Analysis of Historical Artifacts Recovered from Settlements in Idaho and Bordering States" and "Powerful Artifacts: Chemical Analysis of Historical Materials Excavated by the Idaho Power Co." Phoenix received second prize for her presentation.
Zack Florentino Murguía Burton (postdoctoral researcher, Rader lab, Earth and Spatial Sciences) co-authored a commentary in Matter titled "Let graduate students do internships."
Richard Williams (professor, Chemistry) explained the use of curly arrows in organic chemistry reactions to Chemistry World.
Elizabeth Cassel (associate professor, Earth and Spatial Sciences) and graduate student Haley Thoresen were featured in an Outdoor Idaho PBS special on the Bitterroot Mountains (beginning at approximately min 15).
Congratulations to the winners of our 18th Annual Student Research Expo:
Undergraduate Division:
Lauren Saucedo – In Vitro Rearing of Honey Bee Workers to Understand the Effects of the American Foulbrood Disease. (JT Van Leuven, faculty mentor)
Jacob Schow – Host Range Expansion of Phage Against Pseudomonas aeruginosa. (Craig Miller, faculty mentor)
Graduate Division:
Nick Hoffman – Continuous light treatments reduce precocious maturation in age 1+ male spring Chinook Salmon (Oncorhynchus tshawytscha). (Andrew Pierce [Columbia River Inter-Tribal Fish Commission] and James Nagler, mentors)
Marinda Stanton – A Study of the Cytotoxic Mechanism of Killer Protein 4-Like proteins in Saccharomyces cerevisiae. (Paul Rowley, faculty mentor)
Yoram Terleth – Continuous passive seismic observations of the most recent surge of Sít' Kusá (Turner Glacier), Alaska. (Tim Bartholomaus, faculty mentor)
Sigma Xi Award:
Victor Zhong – Characterization of novel dsRNA viruses found in Euglena mutabilis. (Paul Rowley and Doug Cole, faculty mentors)
Virtual Exhibit Hall:
Clara Abplanalp – Analysis of the Roslyn Formation and Comparison of Paleocene-Eocene Floras in the Pacific Northwest. (Renee Love, faculty mentor)
Akorede Seriki – Learning from bacteria; the same, yet different. (Chris Marx, faculty mentor)
Three College of Science Students received the Alumni Award for Excellence:
Bandita Karki (statistics; Steve Krone, faculty mentor)
Keera Paull (microbiology; J.T. van Leuven, faculty mentor)
Zhe Wang (geography; Chao Fan, faculty mentor)
It seems to have turned cold a bit early this year. Here's a puzzle appropriate for the onslaught of winter.

A ball was floating in a pond when the pond froze. When the ball was removed it left a dent in the ice that is 6 inches deep and 20 inches across. What is the diameter of the ball?
Solution to May puzzler:
The angle X is 54 degrees. We'll use the diagram shown here, in which points H and F represent my head and feet, while M and A are the tips of my morning and afternoon shadows. Here are some facts we can derive from the problem statement.
First, segments FH, FM, and HA are all equal to my height.
That makes triangles FHM and HFA isosceles.
So angle(FHM) and angle(FMH) are equal.
Both angle(FHM) and angle(FHA) are complementary to angles of size X, so we can now say that angle(FHM), angle(FMH), and angle(FHA) (all shaded yellow in the diagram) are all 90 – X.
The angles of triangle FHM must add to 180, so angle(HFM) must be 180 – 2(90 – X) = 2X.
That means angle (HFA) is 180 – 2X, and since triangle HFA is isosceles, angle(HAF) is also 180 – 2X.
The three angles of triangle HFA must add to 180, so we get an equation:
2(180 – 2X) + (90 – X) = 180
270 = 5X
X = 54
Correct Solvers
First correct solution: Alex Blumenfeld, NMR Lab Manager, U of I Chemistry
Second correct solution: Mark Daily, B.S. Physics 1981
Third correct solution: Greg Stenback, B.S. Geological Engineering 1984, M.S. Statistics 1987