Vandal Science News - April 2020
Dear Friends of the College of Science,
Spring has sprung in Moscow, and we are nearing the end of a very unusual semester. Most University of Idaho faculty, staff and students are working from off-campus locations. Our faculty are learning new technologies and strategies to deliver courses remotely, and students are adjusting to a new pace and series of demands. These changes are tough on everyone, and we are reminding members of the college to stay positive and support one another through this challenging period. Summer courses will also be delivered remotely in order to keep members of our university community safe.
In addition to their research and teaching efforts, members of our college are supporting area health professionals in a variety of ways. INBRE, Physics, Mathematics, Statistical Sciences, and Biological Sciences donated personal protective equipment (PPE) to local hospitals, including gloves, gowns, pants, sleeves, booties, face masks and three power air purifying respirators. Brian Petty, a member of the Department of Physics and winner of the 2020 College of Science Staff Outstanding Service Award, is collaborating with the College of Engineering to 3D print PPE, including filtering respirator masks and face shields. What a great show of Vandal spirit and ingenuity!
The move to a largely virtual campus has affected many of our normal spring activities. Our Advisory Board will meet remotely next week, and we cancelled our yearly College of Science Awards reception. Please see the list of this year's winners of our faculty, staff and graduate student awards. We also congratulate our retirees and thank them for their service to the college and university. We will recognize our outstanding undergraduates later in the semester.
Our research efforts continue despite the move to a largely virtual campus, and we have much to celebrate in our Kudos section. This month's newsletter highlights Ren Dimico, a senior majoring in molecular biology, who is featured in the university's 2020 Vandals in Focus. We also are sharing a Lab Report and a new podcast featuring Courtney Schreiner, a mathematics major working on a research project with Professor Scott Nuismer in Biological Sciences.
While we celebrate successes in the college, many in our local Vandal family are struggling. The university is accepting donations for the Pitman Emergency Fund and the Vandal Food Pantry to help those in need. If you would like to help support students and others struggling financially at this time please visit the university's giving page at https://uandigive.uidaho.edu/amb/vcr.
Thank you for all that you do for the university. I wish you and all your loved ones a safe and healthy spring.
Go Vandals!
Ginger E. Carney
Dean, College of Science
Senior Math Major Courtney Schreiner
Undergraduate Math major Courtney Schreiner uses modeling to help develop and deploy transmissible vaccines.
Studying Night Blindness
Molecular Biology and Biotechnology major Ren Dimico looks for clues to human eye disease by studying mice.
The Vandal Science Experience Podcast
Listen to undergraduate Courtney Schreiner as she talks about her experiences in helping develop transmissible vaccines.
College of Science Staff Appreciation
Name: Jana Joyce
Position at U of I: Math and Statistics Program Manager
How did you find the U of I?
My husband accepted a position as an assistant professor in the Mathematics Department in 1991. He had been offered positions at Berkeley, University College in London, and Columbia University in New York. When it was time to make the final decision, he said that he felt that this was the right place. People thought he should go to one of the other schools, but he said that there was something special about the University of Idaho and he thought that he could build a great research program here. When we first got to town, I told him that I thought that we had made a terrible mistake. I was very wrong and quickly saw how great Moscow and the University of Idaho are. We loved it and I am still here.
How long have you been with the U of I?
I started working at the University of Idaho in August of 1993 in the Department of Microbiology, Molecular Biology and Biochemistry. I later took at position in the Department of Family and Consumer Science and then in the Math Department. I chose to work part time for many years and because of that I was able to help other departments and colleges throughout the university when they had a need.
Why choose to work here?
I had been working in academia for several years at other universities. I worked in Mathematics and Statistics Departments at the University of Utah, the University of Washington, and the University of Southern California prior to coming to Idaho. I also worked for a statistical software company called S-Plus.
What is your favorite part about working here?
I love the people. Having worked at several academic institutions, I feel that the University of Idaho is a very special place. The people here care about each other. We offer the highest quality of education and research in a small environment. Helping students and faculty is what keeps me going. It has also been really fun to connect with alumni across the college and university. The Math and Statistical Science Departments have the very best faculty, staff and students. I can't imagine working anywhere else.
Tell us a little about yourself.
My husband, Paul, passed away four years ago. I have one son, Andrew. He lives in New York City with his fiancé Emma. He is a television producer for The Rachel Maddow Show. I have a sister/best friend and very loving parents. My hobbies include traveling, singing with the Palouse Choral Society, photography, and obeying commands from my cat.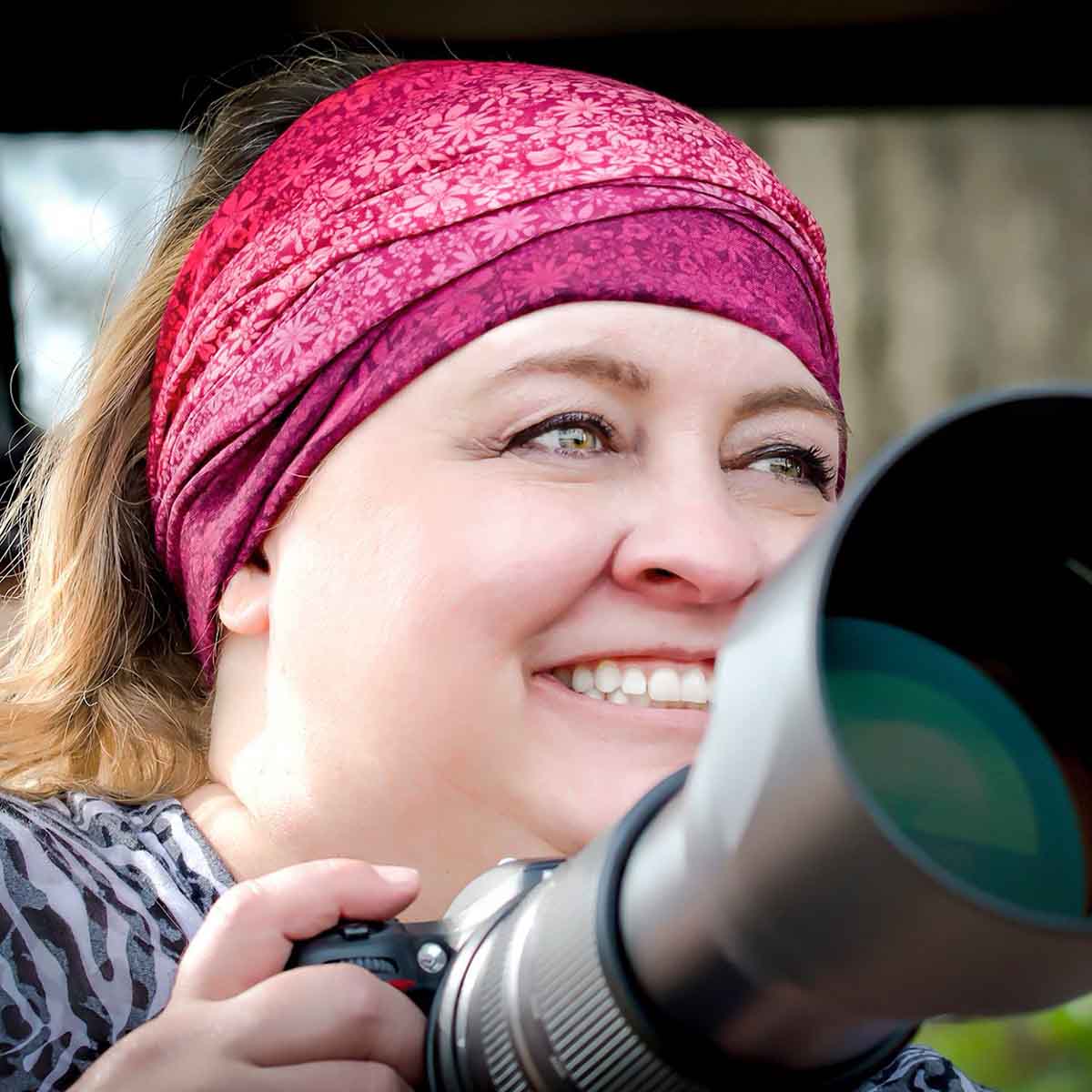 Gwen Barnes, Research Assistant Professor, Department of Physics, submitted a NASA Mars Data Analysis Proposal which has been selected for funding. The total award amount is $466,257.71 over 3 years.

Christine Parent, Associate Professor, Department of Biological Sciences, was awarded a Partners in Science grant in the amount of $19,000 for the project titled Investigating Natural Selection Stemming from Environmental Conditions in Galápagos Endemic Land Snails. Dr. Parent will partner with Birgid Niedenzu of Coeur d'Alene High School on the project.

Mellisa Clemons, Ph.D. student with Associate Professor Peter Fuerst, Department of Biological Sciences, was awarded a 2020 National Science Foundation (NSF) Graduate Research Fellowship Program (GRFP) grant.

Haley Thoresen, Ph.D. student with Assistant Professor Liz Cassel in the Department of Geological Sciences, received an Honorable Mention in the 2020 National Science Foundation (NSF) Graduate Research Fellowship Program (GRFP) competition.

Amanda Stahlke, Ph.D. student in BCB with Associate Professor Paul Hohenlohe in the Department of Biological Sciences, received an USDA AFRI predoctoral fellowship. The $119,000 award funds two years of research on evolution at the range expansion front in the Tamarisk beetle, specifically examining the roles of landscape heterogeneity and plasticity.

Gang Zhao, Postdoctoral Fellow with University Distinguished Professor Jean'ne Shreeve in the Department of Chemistry, was awarded the Outstanding Postdoctoral Fellow Award from the University of Idaho.

Linda Liou, Evaluation Director and Program Administrator, INBRE, was elected as University of Idaho Employee of the Year.

The University of Idaho is featured on the 2020 Most Affordable Colleges ranking of online master's programs in mathematics. The rankings are based on a combination of tuition and accreditation.

Idaho INBRE (IDeA Network of Biomedical Research) administrators donated about 33 boxes of personal protective equipment from a previous National Institutes of Health (NIH) research project to Gritman Medical Center as the hospital prepares for COVID-19.

Brian Petty, Scientific Instrument Maker in the Department of Physics, has teamed with the College of Engineering and medical staff on the Palouse and in the Lewiston-Clarkston valley to address the overwhelming demand for respirator masks and equipment sterilization systems at area hospitals. Prototypes of the design have already been delivered to medical staff in the Lewiston and Clarkston areas for validation and feedback.

Ken Sprenke, Professor, Department of Geological Sciences, is quoted in this Lewiston Morning Tribune article and this Coeur d'Alene Press article about the recent earthquake in Idaho.

Paul Hohenlohe, Associate Professor, Department of Biological Sciences, is quoted in a letter published in Science. Hohenlohe states that the proposed post-2020 goals of the Convention on Biological Diversity — a treaty signed by 195 countries — do not sufficiently consider genetic diversity. The letter states that the goals focus on conserving the genetic diversity of livestock, domestic species and their wild relatives but should extend to all wild species, as the more genetic diversity a species has, the greater chance of it adapting to changing environments.

Okechukwu Charles Nwamba (Ph.D. Chemistry 2019) published an article, "Membranes as the third genetic code," in Molecular Biology Reports.
A train leaves the station exactly at the start of a minute. If it averages 66 miles per hour for the first 10 miles, it will pass milepost 10 at the moment that the minute hand of the clock is directly over the hour hand.
At what time did the train leave the station?
Solution to March puzzler:
The final score was 81 to 78. There are many ways to find it – here's one.
Let a1, a2, a3, b1, b2, and b3 be the numbers of 1, 2, and 3-point scores by each team. We can find a3 and b3 first: the shooting percentage for Team B on 3-point baskets was 41.666%, and that can only come from 5 made shots out of 12 attempts. Since they attempted 20 of these shots altogether and Team A made 50% of theirs, Team A must have tried 8 and made 4. So, a3 = 4 and b3 = 5.
Now, Team A wins by 3, so we must have
a1 + 2a2 + 3a3 = b1 + 2b2 + 3b3 + 3.
Filling in the values for a3 and b3 that we found above, and also using the facts that a1 = a2 and b2 = 45 – a2, this can be rewritten as
a2 + 2a2 + 12 = b1 + 2(45 – a2) + 15 + 3
which simplifies to 5a2 – 96 = b1.
Now b1 must be a prime that is less than b2, so let's just make a table:
| a2 | b2 | b1 = 5a2 - 96 |
| --- | --- | --- |
| 20 | 25 | 4 |
| 21 | 24 | 9 |
| 22 | 23 | 14 |
| 23 | 22 | 19 |
| 24 | 21 | 24 |
The a2 = 23 row is the only one that fits the description. So, a1 = a2 = 23, a3 = 4, b1 = 19, b2 = 22, and b3 = 5, which makes the final score 23+46+12 = 81 to 19+44+15 = 78.
Correct Solvers
We're going to start something new! We'll list names for all who submit correct solutions, but we're going to also give special recognition to the first two correct puzzle solvers each time.
First: Lee Ogren, B.S. Chemistry 1974
Second: Marianne Milander, Student, Animal and Veterinary Science
Others:
Roger Allen, B.S. Chemistry 1951
Alex Blumenfeld, NMR Lab Manager, U of I Chemistry
Duke Hughes, B.S. Chemistry 1961
Amaris C. Rosario, B.S. Chemistry and Biology 2008
Greg Stenback, B.S. Geological Engineering 1985, M.S. Statistics 1987