Prichard Art Gallery's 'Mare Nostrum' Explores Political Borders and the Adriatic Sea
June 11, 2021
MOSCOW, Idaho — June 11, 2021 — "Mare Nostrum" is on display at the Prichard Art Gallery through Saturday, Sept. 4.
The collaborative exhibition by Maurizio Giuseppucci and Milica Popovic explores life on the coast of the Adriatic Sea from two perspectives that transcend political contrasts.
Giuseppucci uses amateur devices such as disposable cameras and smartphones to record his observations of people and places as a metaphor for life, which at times is ironic and others sad. As a young boy living in Italy, as he looked across the Adriatic Sea, he would often imagine what the opposite coast was like compared to the one he knew: a place which was both near yet distanced due to its political situation.
Serbian-born Popovic combines photography with found and formed objects to speak to her memories of childhood at the Adriatic Sea.
"Although both artists are working from their personal histories and experiences, the poetic use of imagery allows the viewer to relate to the work and find their own meaning," said Sonja Foard, Prichard Art Gallery assistant director. "This work opens a space for us to contemplate our local connection to water resources and consider current political conversations."
Popovic will attend the closing reception at the Prichard 5-7 p.m. Sept. 4.
The Prichard Art Gallery's summer hours are from noon to 8 p.m. Thursday and Friday, from 9 a.m. to 5 p.m. Saturday and from 10 a.m. to 6 p.m. on Sunday. The Prichard will also be open for Artwalk from noon to 8 p.m. Thursday, June 17.
The gallery, an outreach facility of the University of Idaho College of Art and Architecture, is at 414/416 S. Main St. on the corner of Fifth and Main streets in downtown Moscow. Admission is free. Additional information is at prichardart.org/.
—
Media Contact
Sonja Foard
Assistant Director, Prichard Art Gallery
208-885-3586
sfoard@uidaho.edu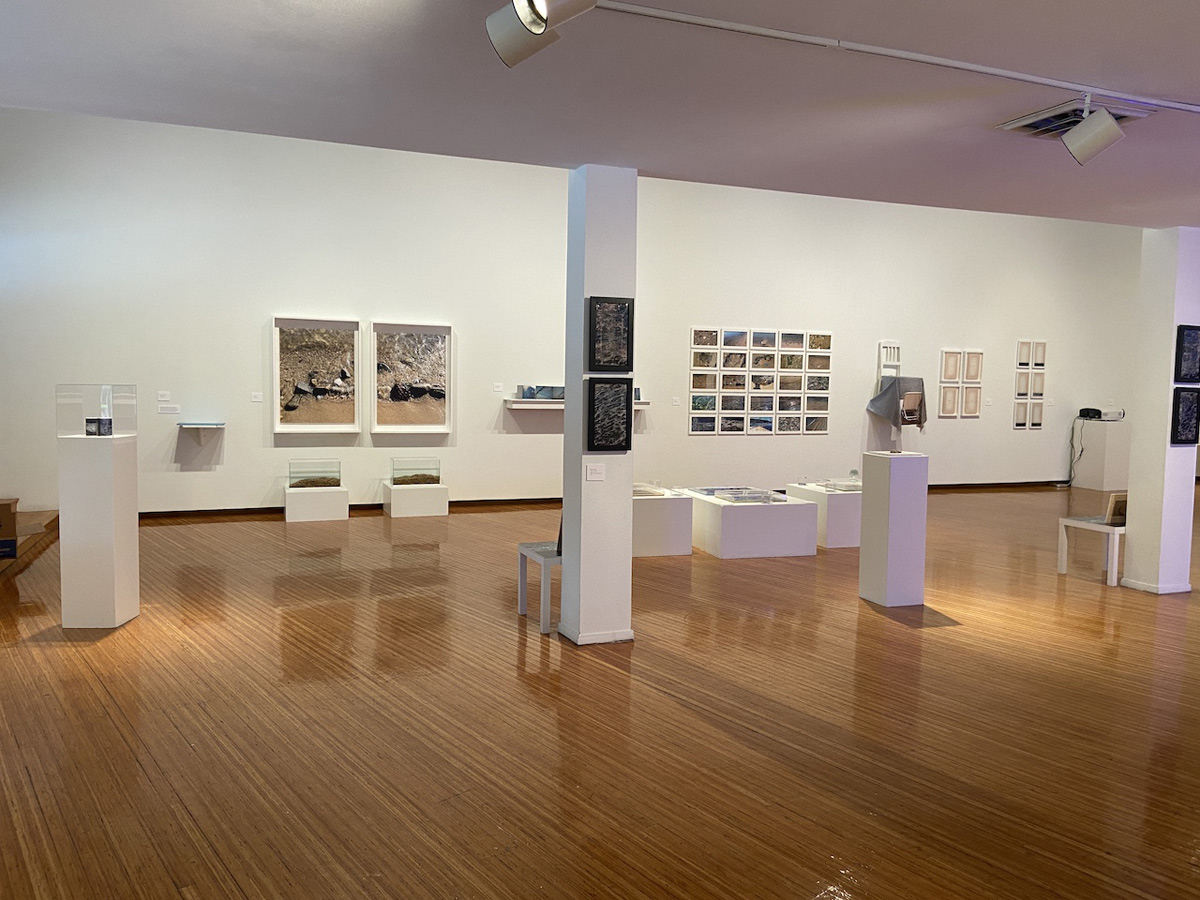 About the University of Idaho
The University of Idaho, home of the Vandals, is Idaho's land-grant, national research university. From its residential campus in Moscow, U of I serves the state of Idaho through educational centers in Boise, Coeur d'Alene and Idaho Falls, nine research and Extension centers, plus Extension offices in 42 counties. Home to nearly 11,000 students statewide, U of I is a leader in student-centered learning and excels at interdisciplinary research, service to businesses and communities, and in advancing diversity, citizenship and global outreach. U of I competes in the Big Sky and Western Athletic conferences. Learn more at uidaho.edu