Palouse Region Benefits from Nonstop Flight to Boise
June 17, 2021
MOSCOW, Idaho — June 17, 2021 — The Palouse and surrounding region will benefit from easier access to Boise with the addition of a nonstop flight from the Pullman-Moscow Regional Airport. Alaska Air announced the new service today. Tickets are on sale now, and flights begin Aug. 18.
"We are grateful for the opportunity to join the University of Idaho and the region's partners to support Alaska Airlines resumption of the Boise service," said Pullman-Moscow Regional Airport Executive Director Tony Bean.
The University of Idaho entered an agreement with Alaska Air to guarantee profit for the first three years of flight service. The university agreed to pay up to $500,000 each year if the airline does not make 10% more than the cost of operations on the service.
"This flight eases travel burdens for much of north-central Idaho, adding a cost-effective and timely choice for travel for business, government, education and the general public," said University of Idaho President Scott Green. "The value to our students and their families and the potential this has to increase enrollment makes this guarantee a good business decision for the university."
Adding a flight to Boise has been an ongoing discussion of the airport board of directors.
"All of us from the City of Moscow are excited about Boise service from our airport," said Moscow Mayor Bill Lambert, vice chair of the airport board. "This has been something that all of us have been working on for a number of years. Special thanks to President Green and the University of Idaho for their role in helping bring Boise air service back to the region."
Air service from the Palouse directly to Boise has not been available for about a decade. Air service from Lewiston was terminated in 2018. Flights from the Palouse have since routed through Seattle.
"We are a statewide institution and having an easier way to travel the state makes our institution more effective and agile," Green said. "We teach students in all regions of the state, so having access to our state government, our industry stakeholders and alumni is vital."
—
Media Contact
Jodi Walker
Senior Director of Communications
208-885-4295
jwalker@uidaho.edu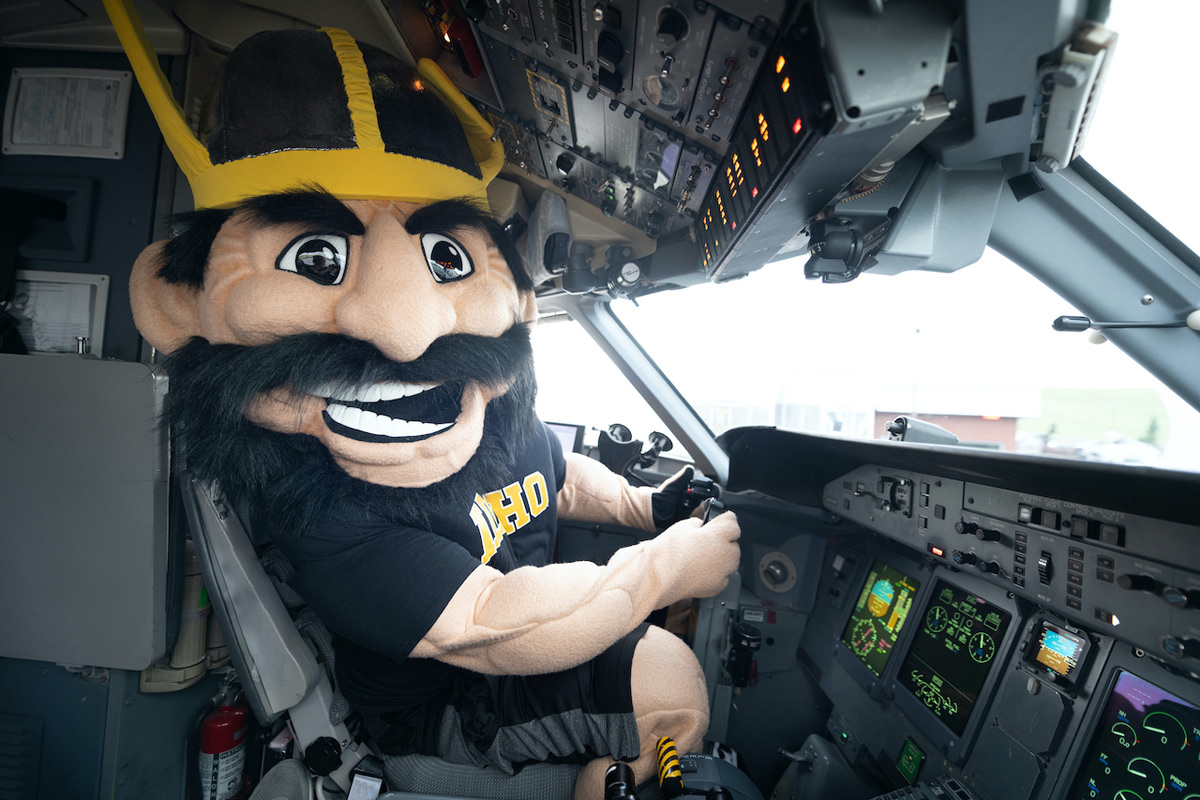 About the University of Idaho
The University of Idaho, home of the Vandals, is Idaho's land-grant, national research university. From its residential campus in Moscow, U of I serves the state of Idaho through educational centers in Boise, Coeur d'Alene and Idaho Falls, nine research and Extension centers, plus Extension offices in 42 counties. Home to nearly 11,000 students statewide, U of I is a leader in student-centered learning and excels at interdisciplinary research, service to businesses and communities, and in advancing diversity, citizenship and global outreach. U of I competes in the Big Sky and Western Athletic conferences. Learn more at uidaho.edu