'Grit: The Power of Passion and Perseverance' Selected as 2021-22 U of I Common Read
May 19, 2021
MOSCOW, Idaho — May 19, 2021 — The University of Idaho has chosen "Grit: The Power of Passion and Perseverance" by Angela Duckworth as its Common Read for 2021-22.
"The Common Read Committee, composed of students, faculty and community members, believed this selection was a perfect choice to usher in a new era of focus and perseverance in the post-pandemic world," said Dean Panttaja, U of I's director of General Education.
Goodreads.com calls the book "a must-read book for anyone striving to succeed." Duckworth, a pioneering psychologist, shows parents, educators, students and business people (both seasoned and new) that the secret to outstanding achievement is not talent but a focused persistence called grit.
Now in its 14th year, the Common Read is designed to engage the university and Moscow community in a unified intellectual activity, Panttaja said. Students will be assigned to read the book as part of their first-year studies courses and in the first-year writing composition sequence, all part of the General Education program.
The Common Read is partially supported by the Judith Runstad Lecture Series, which annually helps sponsor a keynote address by the book's author or someone closely associated with the book.
Other recent Common Reads and Runstad lecturers have included: Tara Westover, author of "Educated: A Memoir" in 2018; Tommy Orange, author of "There, There" in 2019; and Cristina Henriquez, author of "The Book of Unknown Americans" in 2020.
Duckworth is a 2013 MacArthur Fellow and professor of psychology at the University of Pennsylvania. An expert in non-I.Q. competencies, she has advised the World Bank, NBA and NFL teams and Fortune 500 CEOs. Prior to her career in research, she taught children math and science and was the founder of a summer school for low-income children that won the Better Government Award from the state of Massachusetts. She completed her bachelor's degree in neurobiology at Harvard, her master's in neuroscience at Oxford and her doctorate in psychology at the University of Pennsylvania.
Copies of "Grit" will be available later this summer through the VandalStore and BookPeople of Moscow.
—
Media Contact
Dean Panttaja
Director, General Education
208-885-9025
panttaja@uidaho.edu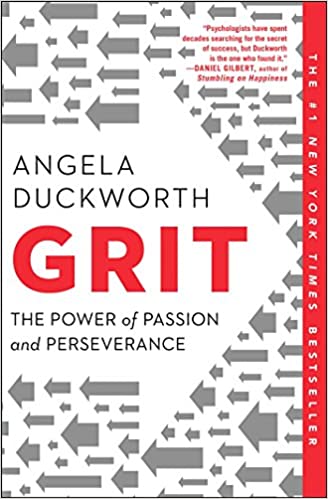 About the University of Idaho
The University of Idaho, home of the Vandals, is Idaho's land-grant, national research university. From its residential campus in Moscow, U of I serves the state of Idaho through educational centers in Boise, Coeur d'Alene and Idaho Falls, nine research and Extension centers, plus Extension offices in 42 counties. Home to nearly 11,000 students statewide, U of I is a leader in student-centered learning and excels at interdisciplinary research, service to businesses and communities, and in advancing diversity, citizenship and global outreach. U of I competes in the Big Sky and Western Athletic conferences. Learn more at uidaho.edu