U of I Exhibit's Dresses Illustrate Fashion's Westward Migration
March 04, 2021
MOSCOW, Idaho — March 3, 2021 — Pre-Civil War to Gilded Age dresses and other apparel displayed on the University of Idaho campus through Thursday, March 11, offer glimpses of fashion's evolution over five decades more than a century ago.
Organized by the U of I Margaret Ritchie School of Family and Consumer Sciences, the exhibit draws on the oldest items from its Leila Old Historic Costume Collection.
"Fashion Migration West: Transformation of Apparel from Civil War to the Gilded Age" is in the Ridenbaugh Hall West Gallery at the corner of Blake Avenue and Nez Perce Drive in Moscow.
The exhibit is free and open to the public from noon to 4 p.m. on Mondays, Tuesdays, Thursdays and Fridays; 4-7 p.m. on Thursdays; and 12:30-4 p.m. on Wednesdays.
One of the oldest items in the exhibit is a wool dress made in about 1840 that was donated by Belle Sweet, U of I's first professionally trained librarian, who joined the university in 1905 at age 26.
The U of I Library on March 1 tweeted an animated photo of Sweet, who retired in 1948, at twitter.com/i/status/1366430117212221440.
The exhibit follows successful events in recent years with live models to display items from the collection, said Sonya Meyer, a professor in the School of Family and Consumer Sciences' apparel, textiles and design program.
"Working with the collection, I soon realized we have several treasures that need to be shared with the public," she said. "A gallery exhibit is the only way to do so with limited stress on the garments."
Meyer thanks the College of Art and Architecture for the use of the oldest brick building on campus as a historic setting for the exhibit.
—
Media Contact
Bill Loftus
Science writer, College of Agricultural and Life Sciences
208-885-7694
bloftus@uidaho.edu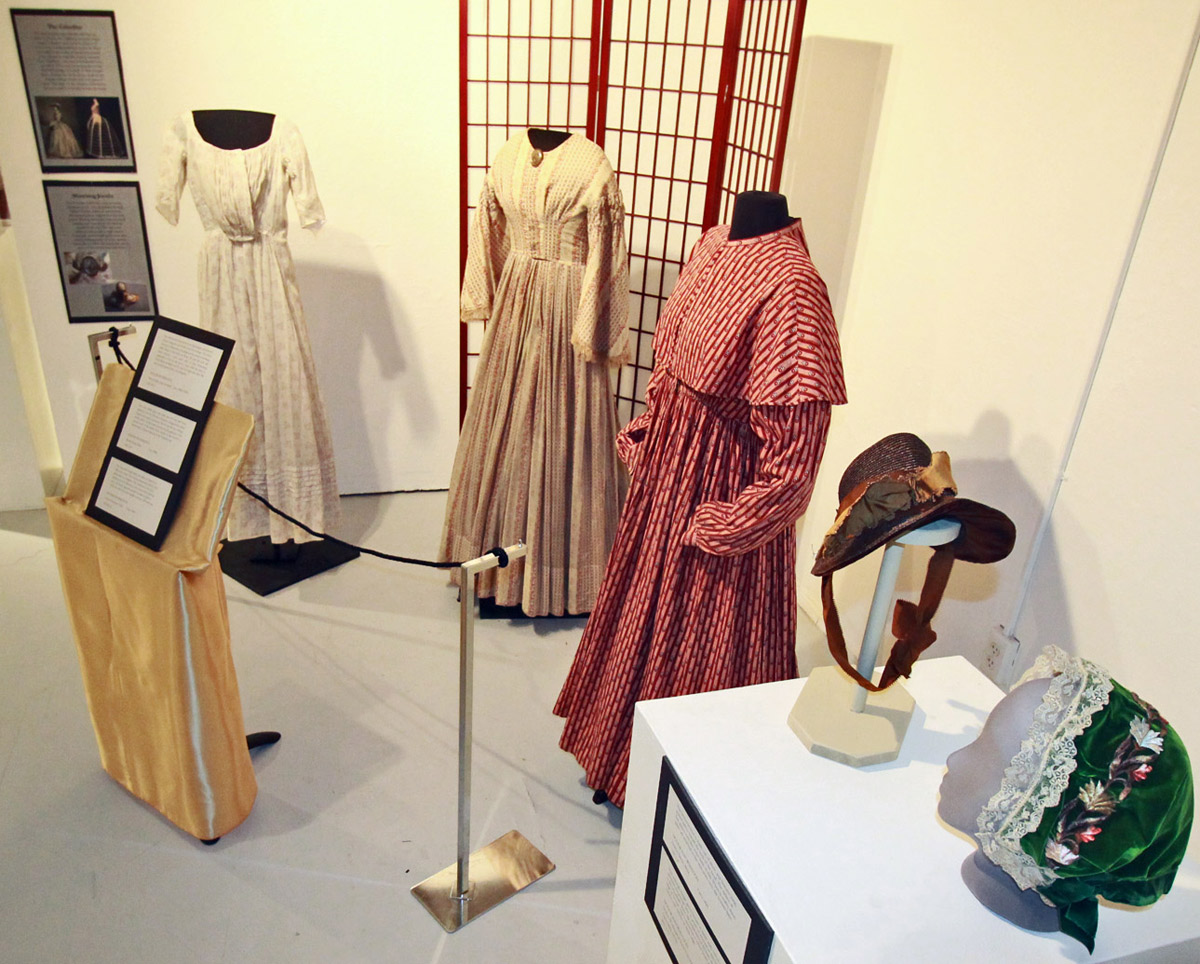 About the University of Idaho
The University of Idaho, home of the Vandals, is Idaho's land-grant, national research university. From its residential campus in Moscow, U of I serves the state of Idaho through educational centers in Boise, Coeur d'Alene and Idaho Falls, nine research and Extension centers, plus Extension offices in 42 counties. Home to nearly 11,000 students statewide, U of I is a leader in student-centered learning and excels at interdisciplinary research, service to businesses and communities, and in advancing diversity, citizenship and global outreach. U of I competes in the Big Sky and Western Athletic conferences. Learn more at uidaho.edu