Nomura Appointed Vice President of Research and Economic Development
August 11, 2020
MOSCOW, Idaho — Aug. 11, 2020 — Christopher Nomura will become the University of Idaho's vice president of research and economic development on Oct. 1, 2020.
Nomura is vice president for research and a biochemistry professor at State University of New York's (SUNY) College of Environmental Science and Forestry.
"It is a privilege and honor to be selected as the next vice president for research at the University of Idaho, one of the premier research institutions in the nation. I am so excited to work with President Green and the University of Idaho community to build on the strong foundation already in place and elevate research to new heights," Nomura said.
Nomura replaces Janet Nelson, who served in the position since 2016. Brad Ritts, U of I's associate vice president for research and Department of Geological Sciences faculty member, has been serving as interim vice president of research and economic development since February.
Nomura earned a bachelor's degree in biology from University of California at Santa Cruz and his doctoral degree in biochemistry, microbiology and molecular biology at Pennsylvania State University. An internationally recognized scientist/administrator, Nomura has more than 85 publications in top journals in his field and serves on several editorial boards.
In his current position, Nomura oversees McIntire-Stennis funding coming to SUNY that is designed to increase forestry research and train future forestry scientists.
"Christopher Nomura has extensive experience fostering industry collaborations and working with both national and international research funding agencies," U of I President Scott Green said. "His talent and energy will be valuable additions as the University of Idaho continues to grow our research enterprise in service to the state of Idaho."
Nomura, who has a lengthy record of mentoring high school students, undergraduate and graduate students, postdocs and visiting scientists, has strong international connections to the RIKEN Institute (Japan), Hubei University (China) and Centro Nacional Patagonica (Argentina).
—
Media Contact
Jodi Walker
University Communications and Marketing
Director of Communications
208-885-4295
jwalker@uidaho.edu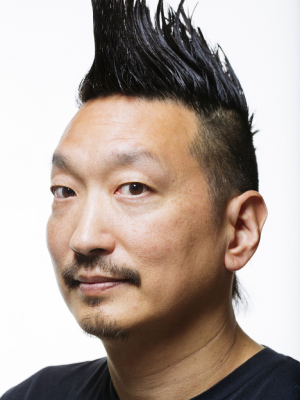 About the University of Idaho
The University of Idaho, home of the Vandals, is Idaho's land-grant, national research university. From its residential campus in Moscow, U of I serves the state of Idaho through educational centers in Boise, Coeur d'Alene and Idaho Falls, nine research and Extension centers, plus Extension offices in 42 counties. Home to nearly 11,000 students statewide, U of I is a leader in student-centered learning and excels at interdisciplinary research, service to businesses and communities, and in advancing diversity, citizenship and global outreach. U of I competes in the Big Sky and Western Athletic conferences. Learn more at uidaho.edu