Making Math Fun: New Activity Book Promotes Learning Through Games
May 07, 2020
COEUR D'ALENE, Idaho — May 7, 2020 — The Idaho Regional Mathematics Center at University of Idaho Coeur d'Alene has a new resource available to parents and teachers to keep students engaged with math lessons during this extended time out of the classroom.
The free book, "Mathematics at Home: Activity Book," contains 13 games for elementary-aged students along with links to videos and photos to support hands-on learning.
"Given the current situation with COVID-19, teachers are looking for resources to share with students and parents,"said Julie Amador, Ph.D., associate professor in curriculum and instruction at U of I and director of the Region 1 Idaho Regional Mathematics Center. "Playing games helps encourage student-directed goal setting and mathematical understanding. Teachers are telling us this is just the resource they needed."
The activity book is online. It includes riddles, scavenger hunts and games that require household items such as cards or dice, as well as items found in nature such as rocks. In addition to the digital book, the math center also built 350 kits for distribution across seven school districts. Each kit contains a hard copy of the activity book, graph paper and math manipulatives.
"Many families in our part of the state need resources that do not require internet connection," said Abe Wallin, Ph.D., regional math specialist at the Idaho Regional Mathematics Center. "We also know that parents may need support teaching their children, so there is a section on suggested questions to ask children as they engage in the activities. Questions like 'How did you know to do that?' and 'What do you think the best strategy would be in this situation?' help build metacognitive triggers that students can use the rest of their lives in problem solving."
The local Idaho Regional Mathematics Center supports educators and students across Idaho's five northern counties.
"During the stay-at-home orders, we connect with school districts through emails, phone calls and Zoom chats with teachers, administrators and instructional coaches," said Amador. "We have provided materials and leveraged our social media presence to provide content directly to families."
The book is available at: bit.ly/IRMC-MathAtHome. Additional games and content can be found on the math center's social media channels at facebook.com/IRMCcda and twitter.com/idmathed.
—
Media Contact
Julie Amador
Associate Professor, Department of Curriculum and Instruction
208-664-7010
jamador@uidaho.edu
Katie Marshall
Marketing and Communications Manager, U of I Coeur d'Alene
208-664-7022
kmarshall@uidaho.edu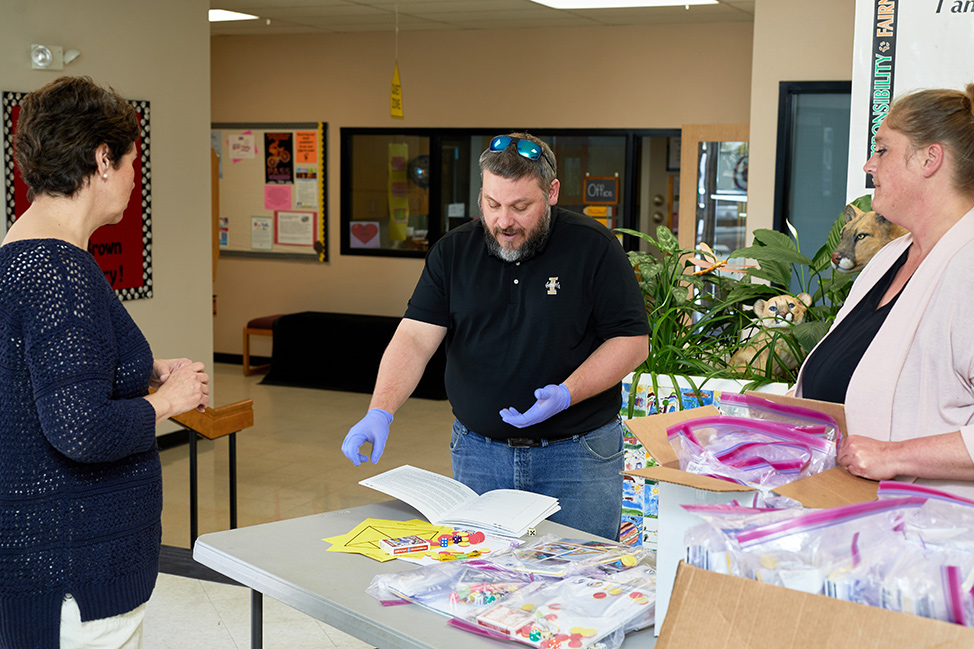 About the University of Idaho
The University of Idaho, home of the Vandals, is Idaho's land-grant, national research university. From its residential campus in Moscow, U of I serves the state of Idaho through educational centers in Boise, Coeur d'Alene and Idaho Falls, nine research and Extension centers, plus Extension offices in 42 counties. Home to nearly 11,000 students statewide, U of I is a leader in student-centered learning and excels at interdisciplinary research, service to businesses and communities, and in advancing diversity, citizenship and global outreach. U of I competes in the Big Sky and Western Athletic conferences. Learn more at uidaho.edu